Gramercy Basics
Welcome to Gramercy, the historic residential neighborhood! When most people think of Gramercy, they usually think of the private park the area was built around. However, there's more to this neighborhood than fancy buildings and a private park. This peaceful residential area is where many New Yorkers dream of living someday.
History of Gramercy
The neighborhood of Gramercy didn't receive much development until the early 1800s due to the swampy conditions there. However, the land was purchased in 1831 by Samuel B. Ruggels, who enlisted the talent of five different land developers to transform this swamp into a park. Once the park was finished, development of the surrounding land began in the 1840s, and owners of these new homes became trustees for the now-private park. 
The park itself has a rather impressive resume, even serving as one of the stops for the underground railroad before the Civil War. This prestigious and progressive reputation would follow the neighborhood well into the 20th century, when the neighborhood became popular with artists and actors, including Edwin Booth. The neighborhood has been a stream of constant success, providing New York's artistic, cultural, and financial elite a quiet place to call home.
Landmarks and Notable Places in Gramercy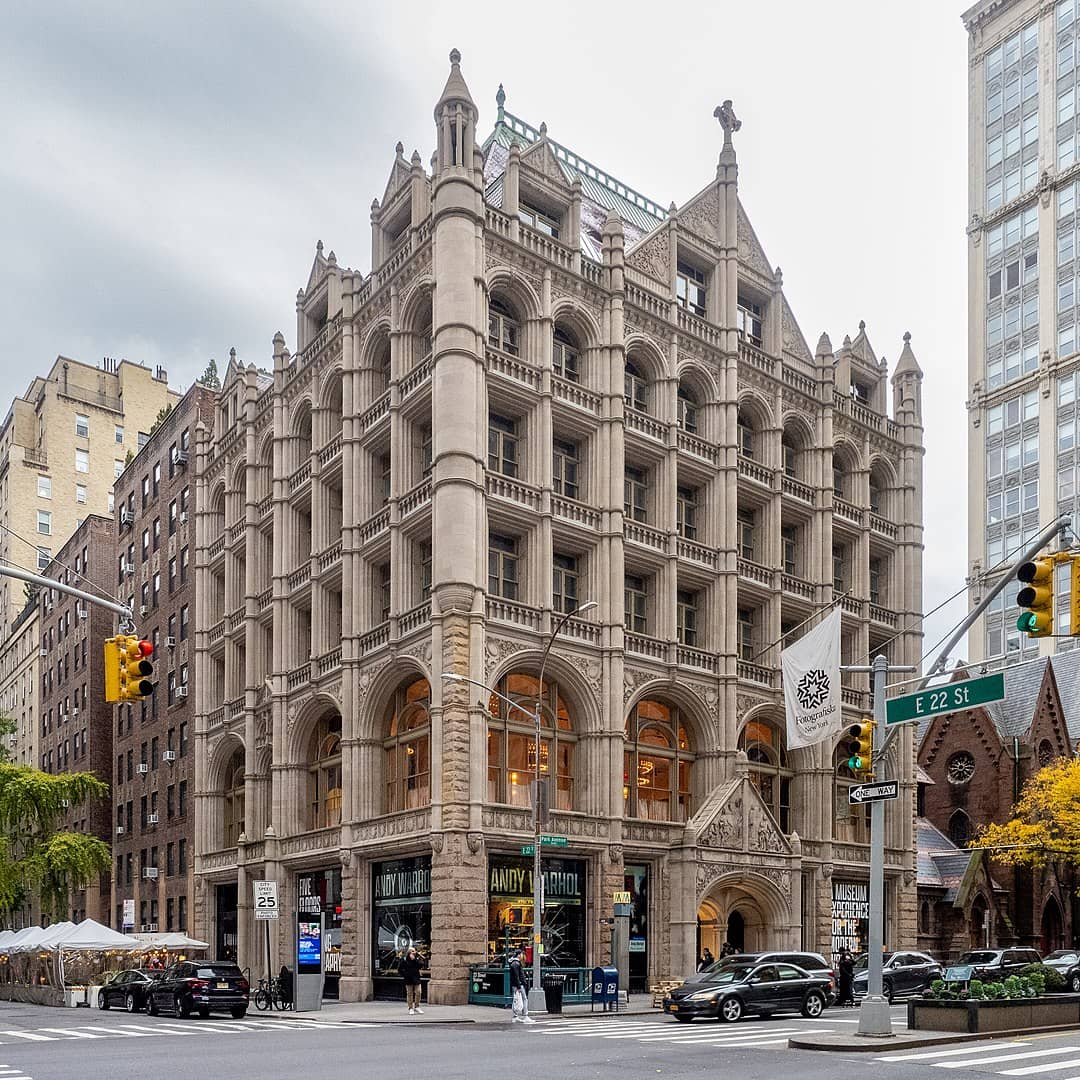 Gramercy is a historic neighborhood with a lot of interesting places to visit. Some of the best include:
Players Club
Located in a Victorian mansion outside of Gramercy Park, this theater club was founded by Edwin Booth. Club members can enjoy performances, a bar, and even several libraries full of rare books and texts.
Fotografiska Museum
Continuing the neighborhood's grand artistic tradition, this museum celebrates the history and art of photography. The museum is open to everyone and has new exhibits every year, so there's always something new to see.
Gramercy Park
Manhattan's only private park is the namesake of the neighborhood and very difficult to visit unless you know someone with a key. If you can manage to visit, you'll find lush green areas, beautiful water features, and a statue of Edwin Booth.
Where to Eat in Gramercy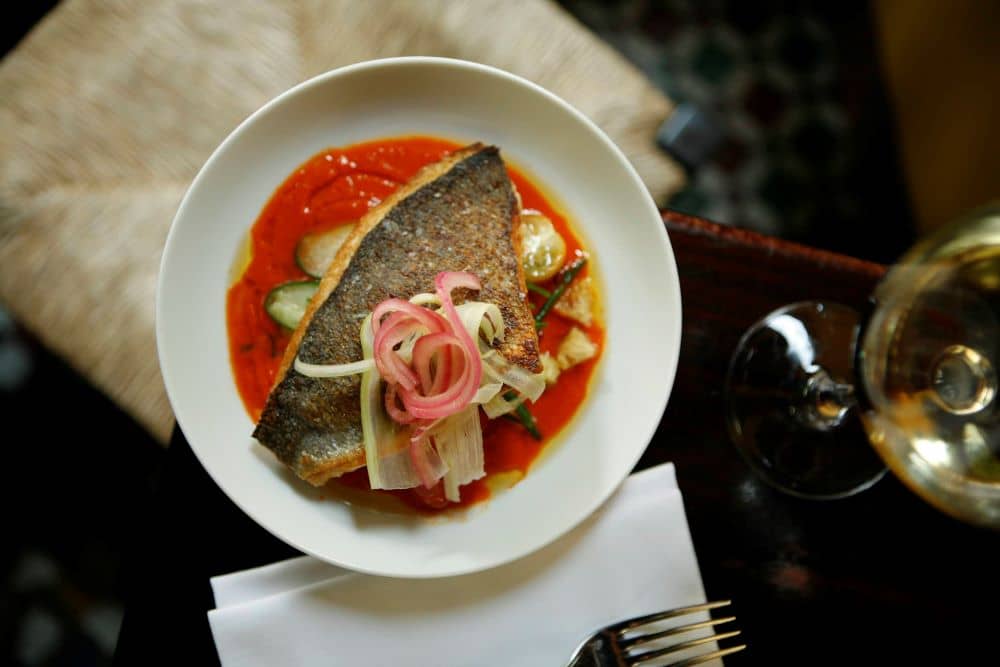 Gramercy has some unique restaurants that locals and residents love to visit. Some of the best include:
Rolf's ($$$)
This German, Christmas-themed restaurant is difficult to get into and takes holiday reservations months in advance. Their German dishes are hearty and flavorful, and pair perfectly with one of the restaurant's many beers or signature cocktails.
Casa Mono ($$$)
This Spanish restaurant serves some delicious delicacies like oxtail, bone marrow with trout, and razor clams a la plancha. This Michelin Star restaurant is a great place to relax and have an amazing meal.
Boucherie Union Square ($$$)
Rounding out Gramercy's tour of Europe is Boucherie, an elegant French restaurant with a wide variety of menus and wines. Their pre-theater menu is famous in the neighborhood, and is a prix-fixe $65 tour through French cuisine.
Bars of Gramercy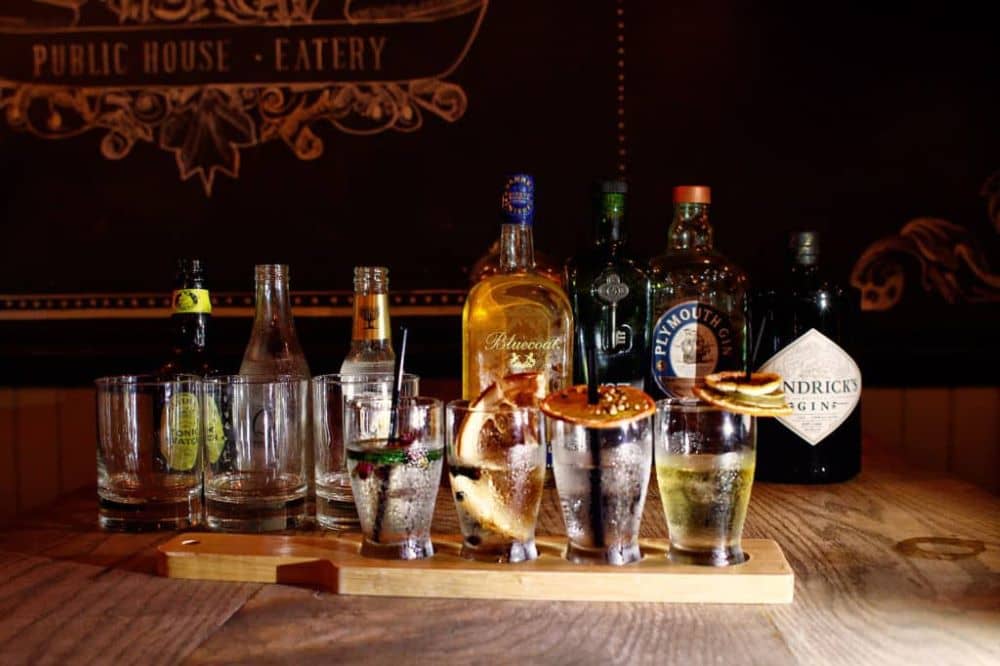 Gramercy Park has several classy bars that make for a relaxing and often romantic evening. Some of the best bars in the area include:
The Winslow ($$)
This Gin bar serves some of the best drinks in the city, but isn't too pretentious about it. This establishment is far more interested in their customers having fun, throwing parties and events for special nights in sports and holidays.
Hidden Lane Bar ($$)
This intimate space has the vibe of a speakeasy while also having tons of greenery and depth. This bar is perfect for a date night, and their specialty cocktails will make a returning customer out of anyone.
Triona's ($)
This sports bar is a favorite in the area, especially for residents who went to Michigan for school. With huge TVs, affordable drinks, and a friendly atmosphere, this place is extremely popular with sports fans all over the city.
Where to Live in Gramercy
Gramercy has a ton of great places to live, including historic buildings and newer apartment complexes. Some of the best places to live here include: 
50 Gramercy Park North
One of the most famous buildings in the neighborhood, this combination of condo and co-op dates back to 1924. The building has amazing views of the private park, as well as a fitness center and valet parking. Residents also have access to Gramercy Park.
316 Second Avenue
This historic home dates back to 1910, and has undergone a recent renovation while keeping much of its historic charm. Residents can enjoy exposed brick, hardwood flooring, and stainless steel appliances in a spacious kitchen.
The Tower at Gramercy Square
Part of the Gramercy Square complex, a group of four apartment condos, each offering residents different living experiences, this building is perfect for young professionals. The views from the tower are spectacular, and the homes are huge.
Traveling in Gramercy
Gramercy is a small neighborhood that enjoys its privacy, so it can be a bit tricky to get to. There are ways to travel here though, some of which include:
Trains
The NYC subway system services Gramercy via the L and 6 trains.
Buses
The NYC bus system services the neighborhood via the M1, M2, M3, M9, M15, M101, M102, M103, BM1, BM2, BM3, BM4, X37, and X38.
Ride Shares and Rental Bikes
Biking in this neighborhood is fairly common due to the bike lanes and light traffic. However, there aren't too many Citi Bike docking stations, so most residents have their own bicycle. Driving and rideshares are a much more popular options thanks to the light traffic and simple navigation. This neighborhood is also very walkable.
---
Gramercy might seem like an exclusive neighborhood, and many parts of it are. However, the area also has a ton of stuff anyone can participate in, including museums, restaurants, and bars. The neighborhood is quiet, comfortable, and a great place to plant roots as a family, or start your NYC life as a young professional. There are many art clubs, elite societies, and events to be part of. So check out everything Gramercy has to offer. Who knows? You might even find your way into the famous park.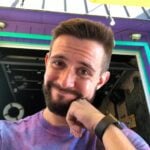 Russell is a writer and comic based in New York City. His plays have been featured at Penn State's Cultural Conversation's Festival, The NYC Thespis Festival, and Imaginarium's Inaugural Theater Festival. Follow him on TikTok and Instagram @pooleparty528