Between 1850 and 1930, boarding houses in NYC were a popular form of housing, particularly among working single women. Also known as rooming houses or "moral homes," these establishments provided a safe and affordable place to live, as well as a community of support for their residents.
In this article, we'll take a closer look at how boarding houses came to be, how they worked, how they varied in terms of their size, amenities, and rules, and what caused them to rise and fall in popularity. We'll also explore the lives of some of the women who called these places home and pinpoint where in NYC visitors may find some of the best-preserved boarding houses today.
What Are Boarding Houses and How Do They Work?
Boarding houses are a type of affordable housing where people share rooms, bathrooms, and other common areas. A typical room in a boarding house may include bunk beds or cots, a chair, a dresser, and a small desk. Single rooms are also available, though rare. Rates are typically paid on a nightly, weekly, or monthly basis.
In the late 1800s, boarding houses in NYC were more commonly found with two to four people sharing a room. In addition to a bed and meals, they differed from other types of lodging in that they generally catered to a specific population or demographic. For example, many rooming houses were all-female residences, where "career-oriented" women could afford to live in a safe and decent environment. But co-ed boarding was also available to immigrants, artists, students, and others who were looking for a cheap place to stay in the city.
Boarding houses are also known for their strict rules and regulations, which are put in place to ensure the safety and well-being of all residents. For instance, some boarding houses forbid guests from staying overnight while others impose curfews. Meals are often served at specific times and some all-women residences — especially those with a religious affiliation — won't allow male visitors beyond the first floor.
Where Did Boarding Houses Originate and What Were They Like?
The boarding house concept grew out of a need for affordable housing in America's rapidly growing urban areas. In her 1868 novel, "Little Women," author Louisa May Alcott gave us a glimpse into what life was like for a young woman living in a New York City boarding house. The novel's heroine, Jo March, wrote in one of her letters to home that she was living in "a big house full of strangers." It provided a roof over her head but also exposed her to all sorts of interesting characters.
NYC boarding houses really came into their own, though, during the mid-19th century, as the city's population exploded with immigrants coming in from all over the world. At this time, rooming houses in New York were often large residences that had been converted into housing for as many as 20 or 30 people.
One NYC boarding house that opened in 1927 was well-known for its celebrity residents — movie stars, socialites, and writers among them. Located on 63rd Street and Lexington Avenue, The Barbizon Hotel for Women was widely regarded as one of the city's most prestigious, all-women boarding houses. It counted Joan Didion, Liza Minnelli, and Grace Kelly among its former residents, and writer Sylvia Plath, who lived at the Barbizon for a short time in 1953, based part of her novel, "The Bell Jar," on her experience there.
Today, this iconic boarding house has been converted into a residential condominium and goes by the name "Barbizon 63."
Why Did Boarding Houses Disappear?
Boarding houses in NYC began to decline by the 1930s, as new building codes and zoning laws called for a more "uniform and protected single-use residential district of private houses." In response to the poor living conditions caused by the Great Depression, the Federal Housing Administration (FHA) struck down "commercial rooming houses and tourist homes, sanitariums, tourist cabins, clubs, or fraternities." The FHA's Property Standards report in 1936 deemed these dwellings unsuitable because they did not provide residents with "a private kitchen and private bath."
Shifting cultural norms also led to the boarding house's decline in popularity. Flappers of the Roaring Twenties were an emblematic force of change in how young women were perceived. These free-spirited "new women" embraced independence and eschewed the restrictions of boarding house living. Decades later in the 1960s and 1970s, the Women's Right Movement made it increasingly possible and acceptable for women to live on their own or with roommates in apartments.
By the mid-20th century, the rise of the nuclear family and increased affluence also contributed to boarding houses becoming less common, as people could afford to live in their own apartments or houses.
What Are New York City Boarding Houses Like Today?
While boarding houses are not as prevalent as they once were, some like 14 St Marks Place are still operating in NYC today. Here are some of the more best-preserved boarding houses:
Named after Charles Webster — a wealthy businessman and cousin of department store magnate, Roland Macy — The Webster Apartments is a historic boarding house for women that first opened its doors in 1923. Its 370 furnished dorms span 13 stories, with modern facilities that include several laundry rooms, security cameras, and Wi-Fi access. Bi-weekly rates range from $500 to $900, more or less, and there's a one-time amenities fee of $250 for all inbound residents.
Nestled in the heart of Chelsea, Jeanne d'Arc is a boarding house that has been providing housing for women since 1896. Led by the Congregation of Divine Providence, it started out as a temporary home for French girls. Today, it offers its roughly 140 female residents a supportive community and environment, with access to a number of social, cultural, and religious programs.
The Penington Friends House near Gramercy Park was established in 1897 by the Society of Friends (Quakers) as a residence for young working men and women. It has 23 rooms that can accommodate long-term residents and two rooms for short-term boarders. Rents range from $1000 to $1,800 per month — a bargain for one of NYC's most desirable neighborhoods.
Boarding Houses in NYC: Then and Now
New York City's history is replete with colorful stories, and boarding houses are just one of the many threads that make up the fabric of the city. These homes for rent have long been a staple of NYC's independent, hard-working spirit, providing housing for working women, immigrants, and others who may not afford the city's steep rental prices.
Back then, boarding houses were a symbol of the city's grit and determination. Now, they're a sign that anyone can still make it in the Big Apple, no matter where they come from or what their circumstances may be.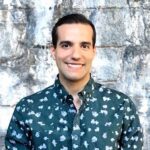 Ivan Suazo is a copywriter and SEO blogger with over ten years of experience in the real estate industry. He's also the founder of a wellness blog, QWERTYdelight.com, and writes sleep stories for the Slumber App.