Better.com is a digital mortgage lending company and while it is not a bank, it does provide 24/7 on-demand human customer service. We're going to look into why this company could be "better" than a traditional bank, or really, most other providers of mortgage loans out there. However, the business's founder, CEO Vishal Garg, could be a ticking time bomb with a hair-trigger – well, you get the idea – ready to explode. And we're not just talking about this latest incident when he fired over 900 staff members on a Zoom call, either. Although Garg took a leave of absence on December 10th after the December 6th incident, Better.com has recently announced his return.
The Restructure
The board of directors at Better sent a memo to employees explaining their decision and support of Garg's efforts. They also went over plans to hire a new chairman of the board, a new president, and a new chief human resources officer. Several top employees resigned after the incident itself, and the memo states two board members have now also resigned, though allegedly not related to this matter. They named replacements in the interim, and the memo also talks about a training program for developing a more respectful workplace, as well as a new ethics and compliance committee that will answer directly to the board. In addition, the employees have Garg's apology and "thoughts" to look forward to.
Before Better
In my research of Vishal Garg, it didn't take long to see a giant red flag. Apparently, he previously started a mortgage investment business that ended up financing student loans called "MyRichUncle", with a fellow high school classmate named Raza Khan.
They became friends initially because they were both immigrants from India, and then later they were also in the same Computer Science class at New York University. In fact, it was Khan's brother who provided the initial capital for the business. The parent company was called MRU Holdings, but due to the subprime mortgage crisis (2007-2010), the companies were forced to file for Chapter 7 bankruptcy in 2009. However, they were able to keep and run Embark, a company MRU Holdings had acquired that provided admissions software to higher education. They then started another company called EIFC, which analyzed portfolios and identified problematic loans.
But unfortunately, that's where the trouble began.
The Danger
About that time, Khan discovered Embark was misusing funds, and additionally, suspects Garg of skimming from EIFC. In order to distance and separate himself, Khan officially resigned from both companies. He then filed a lawsuit against Garg in 2013.
Garg founded Better in 2014 and has an estimated equity in the business of a billion dollars. In the meantime, Khan's lawsuit accuses Garg of misappropriation of funds and proprietary software to launch Better, as well as the same deeds in their previous joint venture.
Additionally, a group of investors has also filed suit against Garg, for diversion of funds through yet another company he founded called 1/0 Capital. According to Wikipedia, Garg filed a countersuit, and at a deposition at the end of 2019, court documents record Garg threatening Khan to "staple him against a fu**ing wall and burn him alive." Later, he apologized. The lawsuit is still ongoing.
Ironically, Vishal Garg happens to be married to Sarita James – Embark's president, and as of December 2021, CEO.
The Positively Better Aspects
Notwithstanding Better.com has the potential to be a really good company. In fact, just this month NerdWallet gave them a lengthy review and a 5-star rating for 2022. Some of the highlights include things like:
A seamless, easy-to-use application process with customized mortgage rates typically lower than others
Offers an "underwriter reviewed" pre-approval letter within 24 hours
Appraisal guarantee says even if an appraisal comes in lower than expected, the loan won't change, as long as the borrower uses Better.com real estate agents
Guarantees your purchase loan will close on time or they'll give you $2,000 (unfortunately, that's everywhere except New York, where Better operates)
Competes with top companies like Rocket Mortgage
One of the best things about Better is they help first-time buyers and people who might not be able to qualify at a bank or other mortgage lender. They work with those who have student loan debt and allow people to include unusual income sources, such as those who are self-employed, receive Airbnb earnings, and/or income from restricted stock units.
They even have a program where a pre-approved buyer can make a cash offer on a house they really want, in a competitive market, or to beat the competition. There are details of course, but it's a pretty decent deal. Hopefully, things will work out for them in the end. The business model itself is a good one, so perhaps with the new structuring and management, Better will be able to do (you guessed it) – better.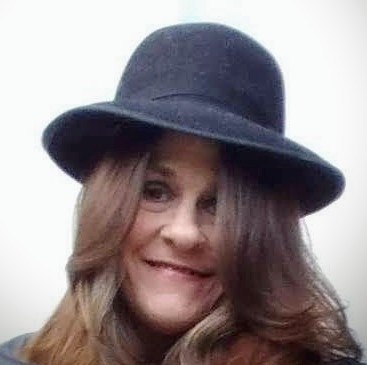 Rochelle Harris is a passionate writer originally from Phoenix, AZ. who credits her success to integrity and determination. She has a great sense of humor, loves music and her family, and writes fiction and poetry in her spare time. She is excited about the New York experience and lifestyle! Follow Rochelle on Twitter at @LinguisticAnRky or get in touch at [email protected]