Though New York City is commonly heralded as the "greatest city in the world," moving apartments in the Big Apple can easily break the bank. Between broker fees, paying for movers, security deposits, and the first month's rent, moving expenses can quickly add up. Knowing what time of year to rent can be exceptionally useful for renters looking to cut costs. New York City has some of the greatest fluctuations in rent prices in the country, with rent in peak months being approximately 4.7% higher than the rest of the year. Signing a lease during the "slow season" can help save hundreds or even thousands of dollars each year. 
Moving in the Summer
As the school year ends in May, college students begin vacating dormitories and moving into apartments, and many out-of-towners decide to make the leap to move to the city as the weather warms up. While moving in the temperate summer weather can make the moving process more accessible, the increase in demand can also lead to increase in prices. The summer spike in rent prices continues to rise through July and August, with prices only dropping come October. A study by RentHop found that a one-bedroom apartment in July cost $2,939 compared to a December price of $2,800. While this may not seem like an astronomical difference, renting an apartment during peak season can cost renters over $1500 a year. 
With the extremely competitive market at this time, apartments are also more likely to be rented within hours of appearing on the market, with some units sparking bidding wars between prospective renters. Be sure to schedule any viewing appointments in advance, as it's common for viewers to wait in lines that sometimes can circle the city block.
Hiring movers in the heat
Hiring movers in the summertime can also be more expensive; similarly to rents, many moving companies also increase their prices in the summer. The general manager of Oz Moving and Storage told the New York Times that consumers can save money by moving in the middle of the month rather than the day their lease expires. If moving during the summer months, asking movers for multiple quotes for different days can help save some pocket change. 
Broker fees (or lack thereof)
For those looking to save some extra money on summer rentals, it is advisable to look for "no-fee" apartment listings. Most real estate agents make their living off of commissions, and the broker fee is how they are paid for their services. Broker fees can drive up moving costs quickly, and finding a unit without the 10-15% broker fee can help alleviate financial burdens when moving during the most popular time of the year. Listings that are owner pay, where the landlord pays the broker's commission for finding them a tenant, are considered no fee. However, given the rise in demand in summer, landlords are less likely to offer owner pay and therefore competing for these types of no fee units gets harder during summer. 
How to stay competitive
If renting in the summer is unavoidable, it's imperative to make sure all of the necessary documents are assembled beforehand to encourage property managers to approve your rental application quickly. Some applications demand tax forms or guarantors, so it's a good idea to contact the necessary family members and get all of the required paperwork signed in advance. If touring apartments in the peak summer season, getting an application submitted within the first 24 hours can be the difference between approval and rejection. 
Moving in the Winter
While the summer sunshine encourages movers, the winter months do exactly the opposite. Not only is moving in cold weather a hassle, but school and work schedules are often packed during this time of year and many people want to spend the holiday season with family rather than packing moving boxes. From October to May, prices on rental units will be lower than usual, given the lack of demand. While rental prices begin to drop in October, they fall to their lowest starting in December and stay low through the snowy months. February (one of the city's coldest months of the year) is the cheapest month to rent in NYC, with the average rent price in February being over 4% lower than in July. 
Cutting costs and lowering broker fees
Hefty broker's fees can sometimes be as expensive as 15% of the rent (making a $2,500 per month apartment have a $4,500 fee), but even these expensive moving costs can be lessened during the winter months. Broker's fees run lower during this time of year or are even non-existent due to the lack of renters willing to pay the steep prices. If looking at an apartment with a fee, tenants may be able to negotiate with the landlord by asking them to cover part (or all) of the broker's fee. Landlords and management companies are more willing to cover broker's fees during the winter time to incentivize tenants to move. 
Fewer renters means lower prices
As fewer people look to move in the wintertime, landlords will frequently lower prices to increase demand on their remaining units. However, because there are less renters moving, that also means less listing inventory. Rather than hundreds of apartments being available at a time, renters are forced to choose between a smaller selection of available listings. The positive flip side is that bidding wars in the winter are less common, and apartments are more likely to stay on the market for days or weeks at a time. 
"Weather" or not to move
Weather should always be a consideration when moving – while moving in the colder months can be less expensive, it can also be the most physically challenging. New York is prone to heavy snowfall, and moving a couch in a foot of snow can be tiring or dangerous, even for professional movers. Walk-up apartments can present challenges in extreme heat or cold – ice in the winter can make steps slippery and treacherous, and the summer heat can create awful moving conditions for scaling multiple flights. If moving into an apartment without central air, tenants also need to be sure to prepare for the heat and humidity – it can be a good idea to either secure a window air-conditioning unit before moving in, or bring a fan with you on moving day. Both the sweltering New York City heat and the bone-chilling cold can affect the conditions of a move, so before deciding what month is optimal for relocation, be sure to prepare for any inclement weather that may come your way. 
When is the best time?
The best time to move ultimately depends on the priorities of the renter – while moving in the winter can yield low rental costs and a less competitive market, it also forces renters to deal with harsh winter weather and lack of availability. The summer can drive up costs, but unit availability is also best in the warmer months as more tenants vacate their apartments and seek new surroundings. For renters looking for a wide variety of apartments and ideal viewing weather, May to August could be perfect. For penny pinchers, there's no better time than February to move (as long as you have a pair of snow boots!). Moving in New York City is more expensive than ever (especially post-pandemic, as more people flock to the rebuilding city), yet knowing when to move can help alleviate financial burdens and give any newcomer to the city a leg up in the competitive real estate market.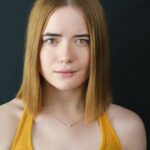 EmmaLee Kidwell (she/they) was raised in Louisville, Kentucky, and now resides in upper Manhattan. EmmaLee attended Pace University and graduated with a degree in Musical Theatre. Though her degree was earned in performance, EmmaLee now pursues writing, directing, and producing. EmmaLee is the librettist of an original folk musical, The Waiting, which has been workshopped at the SheNYC festival, Days of the Dead Festival, and Pace New Musicals festival. In the spring of 2022, EmmaLee started a company with her writing partner, Butterfly Effect Productions LLC. EmmaLee's performing credits include the International and National tours of Baby Shark Live!, Olive Ostrovsky in The 25th Annual Putnam County Spelling Bee, and Brilliant at Theatre Row. In her spare time she can be found playing Sims, visiting the Metropolitan Museum of Art, and writing her own singer/songwriter album.