Clinton Hill Basics
Welcome to Clinton Hill, the little neighborhood with a lot of heart! Just east of Fort Greene, this cute area is full of fun restaurants, relaxing bars, and even a few artistic venues. This quiet neighborhood is great for families and students who love to walk down the tree-lined sidewalks and check out the historic brownstones that can be found here. Clinton Hill is an idyllic neighborhood, if there ever is one, and it's very welcoming to visitors.
History of Clinton Hill
Clinton Hill began its New York City life as farmland for the Dutch, who turned the area over to the British in 1664. The area was rural for much of its time in European hands, even seeing some combat during the American revolution. After the war, the area developed alongside Fort Greene and became a popular neighborhood for the city's wealthy elite. These large estates lasted until after the Civil War when many were torn down to make room for row houses.
These row houses attracted even wealthier individuals seeking to live in trendy housing. One of these wealthy individuals was Charles Pratt, who invested heavily in the area and opened the Pratt Institute in 1887. This school helped the neighborhood flourish, and Clinton Hill was known as an elite neighborhood for decades. However, during the early and mid-1900s, wealthy New Yorkers moved out of the neighborhood, moving further out to purchase larger properties.
Many of the historic brownstones were destroyed to make room for larger apartment complexes. Robert Moses destroyed a large chunk of the rowhouses below the Pratt Institute, which was a very unpopular decision. By the 1970s, several committees were formed to protect the remaining rowhouses, and restoration efforts made the area popular again by the 1990s. Today Clinton Hill is a wonderful neighborhood that's full of life and is home to several luxury buildings that stand beside the older brownstones.
Landmarks and Notable Places in Clinton Hill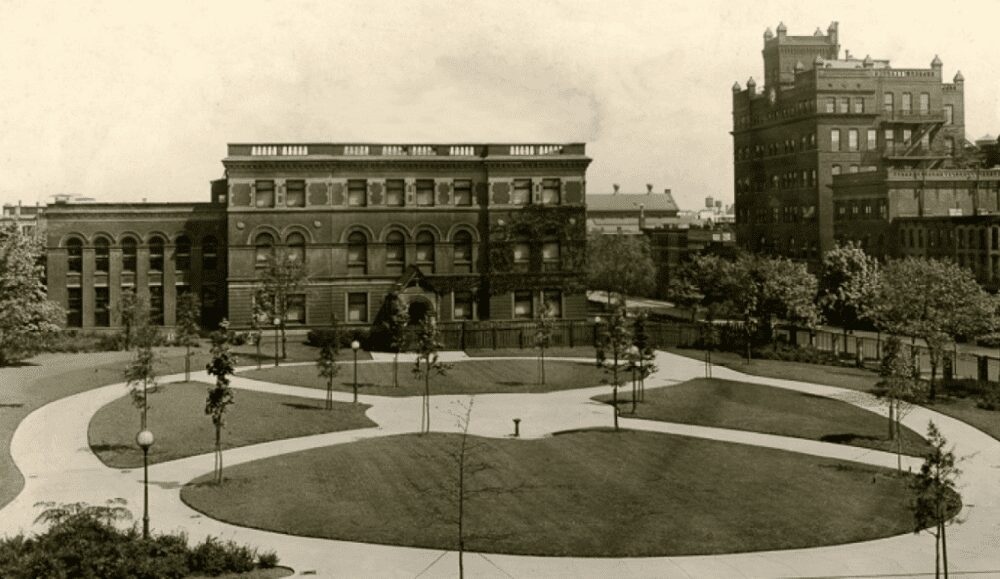 Clinton Hill might be small, but several locations are very notable. Some of the most notable locations in the area include:
The Pratt Institute
This private university is known for its art, design, and engineering programs. Some of their most famous alumni include Harvey Fierstein, Gwendolyn Bennett, and Robert Redford. The school remains one of the main cultural centers of the neighborhood.
The Childhood Home of Biggie Smalls
Though this location is a private home, it's still an interesting piece of history. This landmarked brownstone is a great example of the significance of this neighborhood, its architecture, and its talented residents.
The Brooklyn Music Kitchen
This live music venue is a new addition to the neighborhood, but it's already becoming rather popular. Attracting some of the best artists in the borough, as well as hosting an open mic for newer musicians, has made this venue a huge asset to the Brooklyn music scene.
Where to Eat in Clinton Hill
View this post on Instagram
Clinton Hill has a lot of good restaurants to try. Some of the best places to eat in the neighborhood include:
Soco ($$)
This soul food restaurant is well known in the neighborhood, not just for its food, but for its fun atmosphere and delicious drinks. This restaurant is perfect for a fun first date or an easygoing night out with friends. There are even private dining spaces for parties.
66S Fusion ($$)
This Asian fusion restaurant serves innovative meals for extremely affordable prices. They have an all-you-can-eat menu, $40 for adults and $20 for kids, and their happy hour prices are some of the best in the city. This place is truly one of a kind.
Osteria Brooklyn ($$)
This Italian restaurant serves heaping portions of amazing pasta dishes, including lasagna, gnocchi, and risotto dishes. They have several menus, including brunch and holiday selections, all of which have meals that will leave you full and happy.
Guevara's ($$)
This vegan restaurant is bright, colorful, and delicious. They have coffee and pastries for those who need a quick snack, but they have full meals for those who have time to sit and enjoy themselves. They even have a plant store in the restaurant.
Otway ($$$)
This new American restaurant serves upscale diner food with innovative twists. They have happy hour dozen oysters for $20 during dinner, as well as a menu full of rich and delicious meals. This restaurant also has a bakery that sells special pastries with a holiday theme.
Bars of Clinton Hill
View this post on Instagram
While the nightlife isn't as energetic as in other Brooklyn neighborhoods, these establishments are perfect for low-key, classy evenings. Some of the best bars in the neighborhood include:
Hartley's ($$)
This Irish pub is a favorite in the area, not just for its affordable drinks and fun bar food but for its live music. Featuring bands that focus heavily on Irish musical traditions, this establishment is one of the most authentic Irish pubs in the city.
Place des Fêtes ($$)
This cute wine bar has a special place in the hearts of Clinton Hill residents, as the intimate vibe and delectable appetizers make for a lovely evening with friends or a date. The wines served here come from all over the world.
The Emerson Bar ($)
Described as a "transcendental lounge" this establishment has a very romantic yet light-hearted atmosphere. They have a huge menu of specialty cocktails and an outdoor space that will make anyone and everyone smile. It's truly a wonderful place.
Where to Live in Clinton Hill
Clinton Hill is a great place to live. Families, young professionals, and students love this area for its peace and quiet. Some of the best places to live in Clinton Hill are:
Clinton Hill Co-ops
This twelve building complex has been around since 1944, and has seen thousands of residents in that time. The co-op generates its own power, keeping costs down for residents. Homes here are quite big, and are perfect for families of any size.
211 Lafayette Avenue
This historic building was constructed in 1870, and converted into an apartment complex in 1905. Before, it was the estate of a wealthy New Yorker. Units here are beautiful but a bit smaller, making them great for students or young professionals.
10 Quincy Street
This condo was built in 1930 but has since been renovated to keep up with modern standards. Now, this complex is considered a luxury building, providing residents access to a fitness center, media room, and private lockers. This building is smoke-free.
71 Clermont Avenue
One of the brownstones that survived destruction in the 20th century, this rental property is now a protected part of history. The interior has been renovated but has kept much of its historical charm, like its floor moldings.
Isabella
This gorgeous condo was built in 2009 and features modern amenities like a fitness center, cold storage, and a virtual doorman. Homes here are rather large, making them perfect for families. Large windows keep them bright, and stainless steel appliances keep them sleek.
434 Classon Avenue
Another historic brownstone, this rental building was constructed in 1931, and has been recently renovated. The hardwood flooring and stainless steel appliances are all new, and the large rooms make this a perfect dwelling for students or families.
Traveling in Clinton Hill
This neighborhood is pretty easy to get to and very easy to traverse. Some of the best ways to get around Clinton Hill include:
Trains
The NYC subway system services Clinton Hill via the C and G trains, though the Atlantic Avenue Terminal, with access to the 2, 3, 4, 5, B, D, N, Q, and R trains, is just a short walk away.
Buses
The NYC bus system services Clinton Hill via the B25, B26, B38, B45, B48, B52, B54, B57, B62, and B69.
Bike Rentals and Rideshares
Though Clinton Hill has two major thruways, traffic usually remains light. This is because the streets are a little larger than average and not as many people in the neighborhood drive. Traffic can get a little busy during rush hour, but rideshares remain a reliable option. Biking is extremely popular in the neighborhood thanks to the light traffic, miles of bike lanes, and a decent number of Citi Bike docking stations. There are also many bike shops in the neighborhood that make repairs. Walking is also easy to do here. The neighborhood is rather small and on a grid, making it easy to navigate.
---
Clinton Hill is a peaceful neighborhood, but it's not sleepy by any means. There are plenty of things to do here and sights to see. The neighborhood is a bit quiet, especially at night, making it a great escape from the hustle and bustle of NYC. Families love it here because there are many great schools and it's a safe area for kids. Young professionals and students love it here because it's quiet and they get more space for their money. This neighborhood is the perfect combination of city and suburb, which is why this area has always been, and always will be, extremely popular.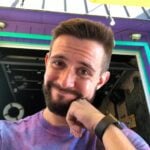 Russell is a writer and comic based in New York City. His plays have been featured at Penn State's Cultural Conversation's Festival, The NYC Thespis Festival, and Imaginarium's Inaugural Theater Festival. Follow him on TikTok and Instagram @pooleparty528