New York City officials are eager to move forward with a legislative measure that promises to hold business owners accountable for their contribution to greenhouse gas emissions. But, analysts suggest that in practice, the law may fall short of its ambitions. 
The Real Estate Board of New York recently conducted a study revealing that thousands of properties will soon face higher operational costs and large fines due to new climate legislation going into effect as early as 2024.
In 2019, the City Council passed Local Law 97 as part of a larger legislative package focused on reducing greenhouse gas emissions. Sweltering temperatures, frequent rainfall, and rising sea levels have all placed mounting pressure on NYC to act quickly and efficiently on the issue. 
The city's response was to create a law setting limits on emissions emitted by the city's largest buildings. The reason being, that NYC's one million buildings account for about 70% of its total carbon emissions. Much of the energy used to heat, cool, and light these buildings comes from fossil fuels. 
In a statement made to the public, NYC's chief climate officer, Rohit T. Aggarwala, confidently stated that "Local Law 97 is telling everyone in the real estate business: Climate change is your problem," and that forming a part of the real estate industry in NYC meant "moving to a carbon-free future.
But, with Mayor Adams allowing select building owners to bypass Local Law 97's emission caps, the administration's conviction on the issue is being brought into question. Climate advocates believe that the law is being defanged before it can even begin to sink its teeth, raising serious concerns over its effectiveness. 
On the other side of the aisle, building owners and landlords have expressed their frustrations with Local Law 97, claiming that they don't make enough money from tenants to cover the transition to eco-friendly energy sources. Some owners have gone so far as to sue the city for Local Law 97 in hope that they can at least buy themselves more time to make their buildings compliant. Although owners and landlords will be directly affected through increased costs of operation, it's likely that tenants will be affected indirectly through higher rents. 
Overview of Local Law 97
Local Law 97 is a part of the Climate Mobilization Act, passed under Mayor de Blasio. The former mayor had pledged to make the city carbon neutral by 2050 and planned to do so through the New York City Green New Deal. Local Law 97 aims to take a stab at the city's biggest culprit of greenhouse gas emissions, its buildings. The goal of the law is to reduce greenhouse gas emissions 40% by 2030 and 80% by 2050. 
Come 2024, tens of thousands of New York's largest buildings would have emissions caps placed on them and face fines if they were to go over said limits. These buildings include several commercial structures, such as bank headquarters and hotels, as well as apartment complexes. 
The law also states that most buildings over 25,000 square feet, whether commercial or residential, are required to meet emission caps and new energy efficiency requirements by 2024. These requirements are supposed to become stricter in 2030.
Would It Just be Cheaper for Landlords to Ignore Local Law 97?
Engineering consulting firm, Level Infrastructure, conducted a study estimating that over 3,700 buildings could face penalties upwards of $200 million a year come 2024. The Real Estate Board of New York estimates that a total of 13,500 buildings could face penalties of more than $900 million by 2030.
The city estimates that 50,000 buildings will be in compliance by the January 2024 deadline. However, there are an estimated 2,700 buildings that are not expected to be compliant by then. This will require building owners to replace windows, tune up HVAC systems, and/or install energy-efficient lighting to avoid hefty fines—an expensive and unplanned endeavor for many NYC landlords.
By 2030, emission caps are set to fall significantly, forcing building owners to not just repair building features but completely replace them in order to make their buildings compliant. For this reason, it's expected that the second deadline will require owners to pay much more in fines. Crain's New York reports that in order to avoid the fines, landlords will have to spend about $3 billion a year in carbon cuts, $20 billion over the next decade. 
It's worth noting that the estimated budget for carbon cuts by Crain's New York ($20 billion) is much higher than the penalties landlords would be responsible for ($900 million). Depending on their finances and how far they are from achieving compliance—some owners may just ignore the new climate law altogether and instead treat the fines as a business tax. 
Although this may work for landlords, this certainly does nothing to reduce gas emissions emitted by NYC buildings, and will most likely result in Local Law 97 falling short of its ambitious climate goals. 
Pushback from critics, 'too much, too soon'
Advocates of Local Law 97 believe that the city should use even stricter measures to move NYC buildings towards a more eco-friendly future, while its critics claim that the law is already too harsh. Some say that meeting the emission limits during the timeframe outlined in the law would be near impossible and that millions would have to be paid in fines regardless of their efforts. 
According to the Real Estate Board of New York, even if every building were to reduce its energy consumption by 30%, more than 8000 properties would still face fines up to $300 million each year. 
Vice president of policy at REBNY, Zachary Steinberg, told Bloomberg that the organization hopes "the city will take action over the next 12 months to avoid damage to our local economy and unfair penalties to property owners in 2024," adding that buildings owners will simply be unable to meet emission limits "even if buildings take meaningful steps to comply and use the tools provided by the law."
In May of 2022, an owner of a mixed-use property in Manhattan and two garden apartment complexes sued the city, asking for the enforcement to be blocked. They claimed that the law would impose "draconian" fines that would significantly harm their ability to generate profits on their buildings. 
City officials have responded with understanding, promising struggling owners who show "good faith" efforts some wiggle room. The city is considering waiving fees and lowering fines for building owners who demonstrate a willingness to comply, but may need more time to reach denoted emission caps.
Mayor Adams Allows for the Purchase of Renewable Energy Credits Amidst Pushback from Landlords
Building owner advocacy groups caught the attention of Mayor Eric Adams. He recently announced that two-thirds of large office buildings and one-quarter of multi-family buildings would be allowed to bypass Local Law 97's emission caps through 2035.
This means that about half of the pollution cuts outlined in the law would not even come close to being met, allowing owners to forgo the need to upgrade their properties for an entire decade. Property owners would be allowed to, instead, purchase Renewable Energy Credits, or RECs, and essentially buy themselves out of the responsibility to make their properties energy-efficient. 
The idea isn't completely revolutionary, seeing as the local government already allows for use of such credits. However, environmental advocates claim that such generous limits would "defang Local Law 97," and encourage "future shoddy enforcement." 
Activists believe that although Local Law 97 may be strong on paper, the administration's extensive leniency with the industry is a grave mistake. They argue that providing real estate companies with the opportunity to purchase RECs will establish a weak precedent for the new law, causing it to fall apart in practice sooner or later. 
The Mayor's administration has clarified that RECs are not a get-out-of-jail-free card for the real estate industry and that further limits on RECs will be placed in the near future, starting as early as 2024. As the main culprit of energy pollution in the city, it's unlikely that the city's intentions are to let building owners off the hook forever. However, letting them off the hook, for now, can still be dangerous to the survival and efficacy of Local Law 97
Not all Building Owners are Affected Equally
The city's leniency for certain property owners has upset many environmental advocates, who claim that without strict accountability and adequate enforcement of the law, NYC will remain far from achieving its climate action goals. 
But, the truth is not all building owners will be affected equally. 
Large real estate companies often have the resources and capacity to invest in sustainability initiatives. In fact, many of them already have personnel dedicated to such initiatives, which would explain why 50,000 buildings are expected to be in compliance by the first deadline. 
However, for smaller real-estate companies that are often family-owned and operated, meeting the same emission limits will be a serious challenge. Many older buildings still run on oil or gas furnaces, requiring them to completely revamp their energy infrastructure in less than a year. 
Property owners like Debbie Fechter are wondering how they're going to pay for capital projects they hadn't planned for, and are even struggling to understand exactly what their new responsibilities will be. She's been trying to get into contact with an energy audit consulting firm with no success. 
"We don't really know what our obligations are and what our penalties are going to be," Fechter told the New York Times. She's a partner at Digby Management, a family-owned real estate business that owns four buildings in Manhattan subject to Local Law 97.
Who will be most affected? 
REBNY reports that condo, co-op, and rental apartment building owners will be among the most impacted by Local Law 97, should it be enforced as is. This is because of their landlords' limited ability to fund and coordinate compliance in alignment with the stipulated deadlines. An estimated 60% of non-compliant buildings on January 1st, 2024, will be residential. 
Chances are that in order to either afford the fines or afford repairs, landlords will increase rents wherever possible, causing renters to bear the brunt of a potentially inefficient climate law.
Although some real estate businesses have sought alternative ways of complying with Local Law 97, city officials have claimed that methods such as carbon trading will not be permitted. Carbon trading is an arrangement where one building owner buys credits from a property with lower emissions. 
Purchasing renewable energy credits or certificates from the local government is currently the only way building owners will be able to legally curb responsibility for emissions. RECs would allow property owners to fund projects that will bring clean energy to one of the five boroughs. However, only a limited number of RECs will be available in the near term. 
Reducing gas emissions is a crucial component in the city's ability to meet its climate change goals. With 1 million of its buildings contributing to more than two thirds of the city's gas emissions, there's no way around it—real estate companies have to be engaged. The question is how quickly, and to what extent?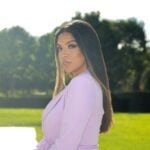 Vivian Tejada is a freelance real estate writer from Providence, RI. She writes SEO blogs for real estate, travel and hospitality companies. She's passionate about the future of work and helping Latin American freelancers achieve time, location, and financial freedom. When she's not writing you can find her at the gym, a family cookout, or at brunch with her girls. Follow her on Linkedin to learn more.