Fort Greene Basics
Welcome to Fort Greene, the calm neighborhood with a lot of cool places to eat, drink, and see some art! Fort Greene sometimes gets overlooked due to their famous neighbors Clinton Hill, Boerum Hill, and the Brooklyn Navy Yard. However, this neighborhood has a lot to offer and is an extremely popular place to grab brunch. Made up of mostly families, this neighborhood is great for raising kids.
History of Fort Greene
Fort Greene was originally Fort Putnam in 1776, and George Washington used it as a base of operations during the Battle of Long Island. The Fort would survive the war, and farms began to pop up around it. Said farms were eventually sold in the mid-1800s in favor of row houses to accommodate the growing population of Brooklyn.
Fort Greene was a neighborhood for the wealthy members of NYC, including a large Black population who made a good living working at the Brooklyn Navy Yard and used the neighborhood as a stop for the underground railroad. A park popped up around the fort in 1847 and was named Fort Greene Park in 1897. Residents and tourists loved the park, and it only made the neighborhood more popular.
The Brooklyn Academy of Music opened in 1908, making Fort Greene an artistic destination along with a family-friendly one. The neighborhood continued to be a prosperous one until the end of WWII. Many of the people working at the Brooklyn Navy Yard were laid off or downsized, which forced much of the population of the neighborhood into poverty.
Due to the status of the neighborhood, artists and the working class began buying up homes. Black families also flocked to the neighborhood, many of them relatives of the original occupants of the neighborhood. This turned the area around, and the neighborhood was broken up into two historic districts. The neighborhood gained further acclaim when Spike Lee set up a film studio in the neighborhood in the mid-1980s. Since then, the neighborhood has thrived, with many businesses and families planting roots there
Landmarks and Neighborhood Gems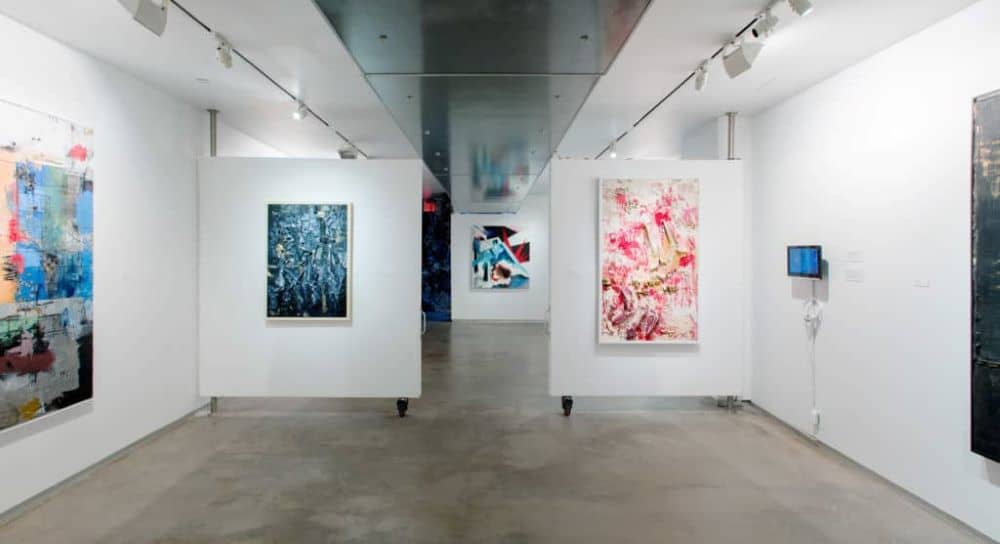 Fort Greene is full of historic sites and cool places. Some of the most interesting in the neighborhood include:
Fort Greene Park
Originally home to the famous fort, and the namesake of the neighborhood, this park is one of the oldest in Brooklyn. Loaded with beautiful architecture, large fields, and even some athletic fields, this is an extremely popular park.
BAM
The Brooklyn Academy of Music is one of the most popular theaters and music venues in the city. The shows and educational experiences here have been famous since it originally moved to Fort Greene in 1908.
MoCADA
The Museum of Contemporary African Diasporan Arts is an innovative home to visual and performing arts. Founded in 1999, this museum has curated experiences that made guests see the Black experience in new, profound ways.
Shopping in Fort Greene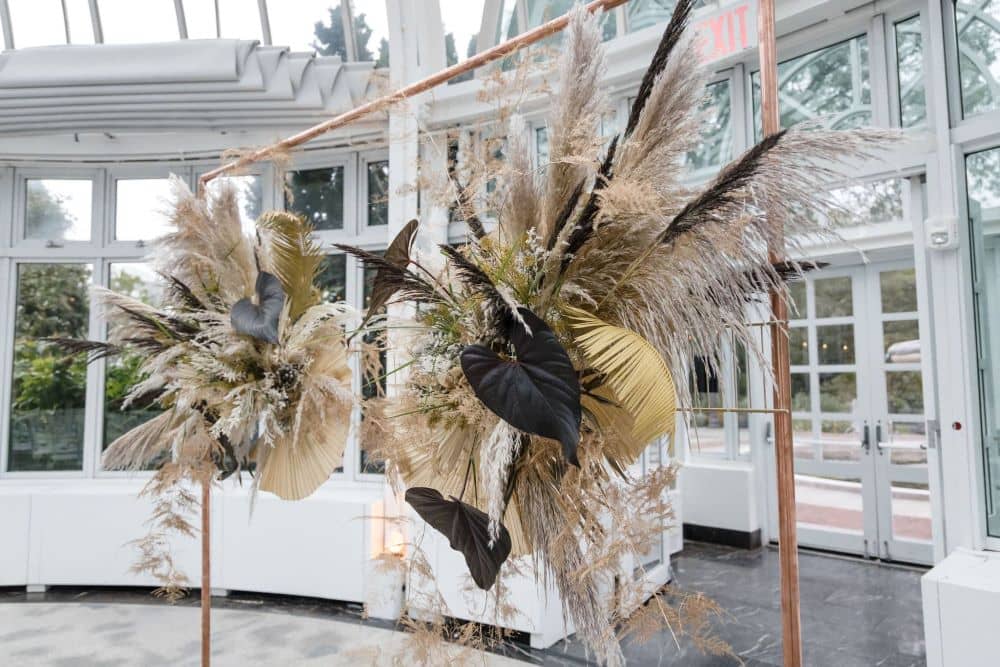 Fort Greene is full of small specialty shops that receive many visitors. Some of the best in the neighborhood include:
The Center for Fiction
This massive bookstore is non-profit, and gives members and more access to writing tools, studios, and educational programs. They have a number of programs for children, and encourage them to read a plethora of books to build a love of literature.
Saffron
This florist is an artistic powerhouse, and arranges masterpieces for a number of occasions such as weddings. These bold designs are unmatched by other florists in the borough, and are shining examples of what flowering arranging can be.
Bicycle Station
This bike shop is popular for the bikes they sell and the services they offer. They can repair almost any damage that can befall a bike, and they sell the top brands of bicycles and bicycle accessories.
Where to Eat in Fort Greene
View this post on Instagram
Fort Greene has a ton of great restaurants for people to enjoy. Some of the best eateries in the neighborhood are:
Walter's ($$)
This cozy restaurant is a popular brunch spot, and serves their famous chicken and waffles all day long. With an assortment of creative cocktails, this establishment is popular with a younger crowd. Making a reservation before a visit is a must.
One or Eight ($$$)
This Japanese restaurant serves simple, delicious comfort foods. Full of style and amazing sake, this restaurant features an omakase experience for just $39, black cod saikyo yaki, and one of the best miso soups in the city.
The Simpson ($$)
This Caribbean restaurant serves meals that are bright, filling, and delicious. Along with their amazing meals is their energetic bar area, full of cool ambiance and many TVs that show major sporting events.
Evelina ($$$)
One of the most popular restaurants in Brooklyn, this Italian eatery is packed every night of the week. For those with no reservation, they offer great take-out and delivery options, making most of their menu accessible to everyone.
Olea ($$)
This Mediterranean restaurant is famous for its tapas, but they have a huge selection of entrees to choose from. They even have a breakfast platter for those seeking a more upscale start to their day.
Bars of Fort Greene
View this post on Instagram
The bars here are classy and fun, perfect for a calm night out with friends. Some of the best bars are:
Rhodora Wine Bar ($$)
This cozy space is perfect for a first date, as the subtle atmosphere lends itself well to intimate conversations. The wine list here is enormous and sourced from all over the world, promising no waste and a pledge to be carbon neutral.
The Rockwell Place ($$)
Located in an old factory, this cocktail bar is a celebration of the neighborhood. This rustic, yet industrial, space is perfect for a fun night out. Their specialty cocktails are delicious and change often, making this a place you'll want to visit more than once.
Dick and Jane's ($$)
This cocktail bar has been around for more than ten years, serving specialty cocktails in an intimate setting to the young professionals of Fort Greene. This establishment also serves a mean brunch that's insanely popular.
Where to Live in Fort Greene
Fort Greene is an extremely popular area with many historic buildings and modern homes. Some of the best places to live in the neighborhood include:
159 Carlton Avenue
This beautiful condo was built in 1987, but has been renovated to meet modern living standards. Homes in this building are enormous, with living rooms and kitchens being open-concept spaces. Homes come with in-unit washers and dryers.
173 South Portland Avenue
This rental property is an example of a new row house, being built alongside more historic homes in 2002. This building holds three separate units, each with beautiful hardwood flooring, large windows, and stainless steel appliances.
One Hanson Place
This historic building was converted into a condo building in 2007. With nearly 180 units inside, this complex is huge, and gives residents access to a fitness center, a children's playroom, and a community room with games and a TV.
728 Fulton Street
This rental house has three separate apartments, all of which are spacious and modern. Kitchens come with islands and stainless steel appliances, including a dishwasher, making these homes highly coveted.
The Griffin
Built in 1931, this co-op holds over 200 units, each of which is a combination of unique and modern. This former hotel has a laundry room, storage, and great views of the neighborhood and park.
Traveling in Fort Greene
Fort Greene is a pretty easy neighborhood to get to and travel in. Some of the best ways to get around this neighborhood are:
Trains
The New York City Subway has several trains that service Fort Greene, including the B, C, D, G, N, Q, R, 2, 3, 4, and 5 lines. Most of these are accessible at the Atlantic terminal.
Buses
The New York City Bus system also services the neighborhood well. Bus lines that travel through Fort Greene include the B25, B26, B38, B45, B54, B57, B62, and B69.
Ride Shares and Bike Rentals
Biking is extremely popular in the neighborhood thanks to the miles of bike lanes and the large number of Citi Bike docking stations. That said, driving and rideshares are the main modes of transportation here. Traffic is light, making driving extremely easy. Most buildings also come with some sort of parking, so cars are pretty prevalent here. This neighborhood is also extremely walkable, especially near the park.
---
Fort Greene is a historic neighborhood, with major ties to NYC's Black history, the working class population, and the wealthy elites who called the area home for most of its life. This neighborhood has always been a place where people who work hard can plant roots. Today, many of the brownstones and row houses that line these streets are occupied by families, but folks who wish to live here can always find a place to rest their heads. This center for food, art, and culture is one of New York's finest neighborhoods, and all it takes is a walk around the area to see why.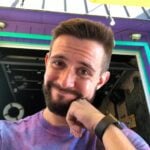 Russell is a writer and comic based in New York City. His plays have been featured at Penn State's Cultural Conversation's Festival, The NYC Thespis Festival, and Imaginarium's Inaugural Theater Festival. Follow him on TikTok and Instagram @pooleparty528