A sustainable apartment in New York City would be unheard of ten years ago. LEED certifications and Passive Houses that use a tenth of the energy of a regular house seem out of place in a city that spares at no expense. That may be beginning to change. 
Buildings are responsible for two-thirds of New York's greenhouse gas emissions, pushing officials to scramble for sustainable solutions. Recent laws passed to curb emissions have created momentum for building green, and a looming 2024 retrofitting deadline has builders adjusting their plans to comply.  
Sustainability has become a popular topic, even in New York. At nearly sea level, in a region prone to hurricanes and storms, New York is more fragile than it would like to admit. Mayor Bill de Blasio, called the Climate Disaster Mayor, has enacted a number of laws to combat climate change, including the Climate Mobilization Act of 2019. While passing the act, De Blasio pledged to make New York City a carbon-neutral city by 2050 while reducing greenhouse gas emissions by 80%. Sustainable building is the path to this reality. 
Is NYC a Sustainable City?
Sustainable Building As The End Goal
Compared to the rest of the United States, New York is not doing poorly. With less greenhouse gasses per capita than any other city, New York is one of the most energy-efficient places in America. New Yorkers travel mostly by foot or mass transit, leading to a minimal transportation footprint, while in the United States, the majority of greenhouse gasses come from transportation, mainly single-passenger vehicles. Even so, any gains made through mass transit are quickly lost through the high-energy use of buildings. 
Multifamily and office buildings use 87% of the energy benchmarked for buildings. Half is in the form of electricity, with space heating, mostly by natural gas, as the largest end use. The US would save $20 billion in energy costs through green-improved buildings. Environmentally friendly design techniques, eco-friendly materials, and advanced technologies all save on both energy and money.
Among the laws passed within the Climate Mobilization Act is Local Law 97. This law requires buildings over 25,000 square feet to meet new energy efficiency and greenhouse gas emission requirements by 2024, followed by another set of more stringent requirements in 2030. Buildings that fail to comply will be issued steep fines.
Some folks were already prepared. A number of realtors and developers went green long ago. With "passive house" and LEED certification becoming selling points for the wealthy- this is likely a growing trend.
Sustainable Apartments and Homes in NYC
Sustainable apartments sound like a thing of the future. But people are seeking them out to reduce the overall carbon footprint. Real estate firms that list thousands of residences a month are seeing eco-friendly features on the rise- Douglas Elliman reports about 5% of listings include eco-friendly features. This number was zero in 2016.
Features like closed foam insulation, low-emission windows, solar paneling, sealed attics, energy-efficient utilities and heat pumps, and complex framing techniques all work together to reduce costs and save on energy. Not to mention green homes have higher resale value than regular homes.
Sustainable buildings are denoted through the coveted LEED certification, a globally recognized symbol, and standard of sustainability achievement and leadership. Another green term, "Passive House," is an energy-efficient building using 1/10th the energy of a regular house. Known for being both practical and comfortable, these buildings are well-insulated, airtight, and maximize heating and cooling efficiencies to keep energy use at a minimum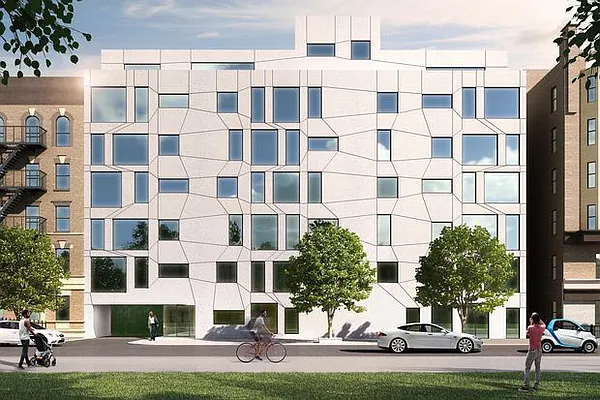 A number of green residential properties already exist. Manhattan's first passive house was Perch Harlem, located at 542 West 153rd Street in Hamilton Heights. The building uses waste heat from appliances to warm the building, leading to a 90% reduction in energy use.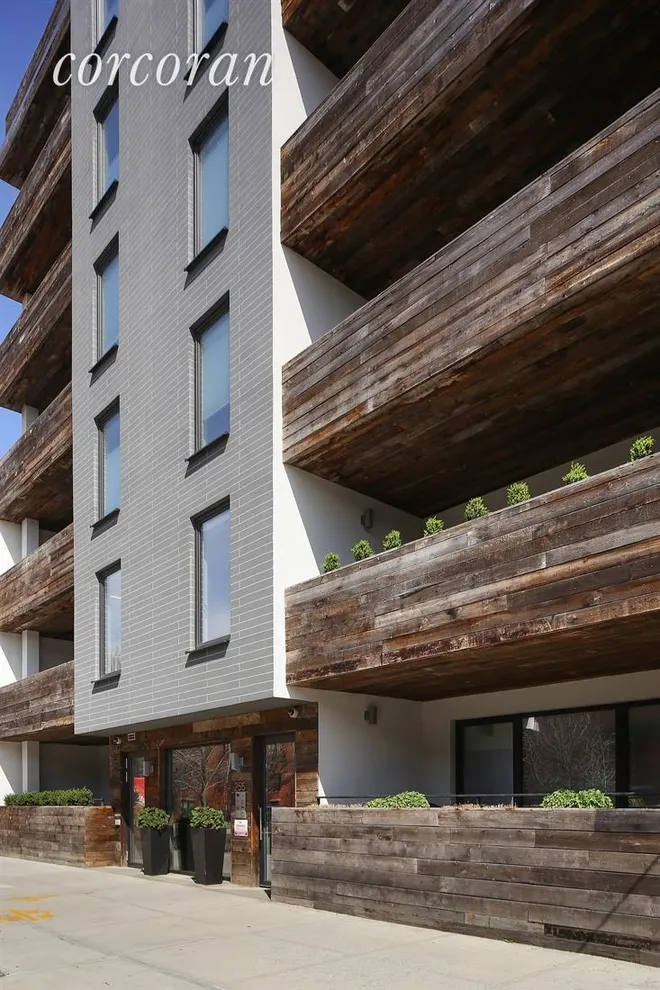 255 Columbia Street, located in Brooklyn, was the first residential building to earn passive house status in the boroughs at large. This 13-unit condominium features triple-paned windows, mechanical ventilation, advanced insulation, and innovative heating and cooling technologies.
Another green building is 160 Schermerhorn Street, an 11-story, 116-unit building housing low-income members of the community. This building optimizes energy through a high-efficiency boiler, recycled building materials, and a rooftop garden to help with air quality and insulation.
New York City's most sustainable condominium, Charlotte at the Upper West Side, has been turning a lot of heads lately. Located at 470 Columbus Ave, this eight-story seven-unit building is Passive House Institute certified. Other attributes include triple-layered windows, extra insulation, non-toxic finishes, and energy-efficient appliances. All marble has been locally sourced, and air within community spaces is UV treated.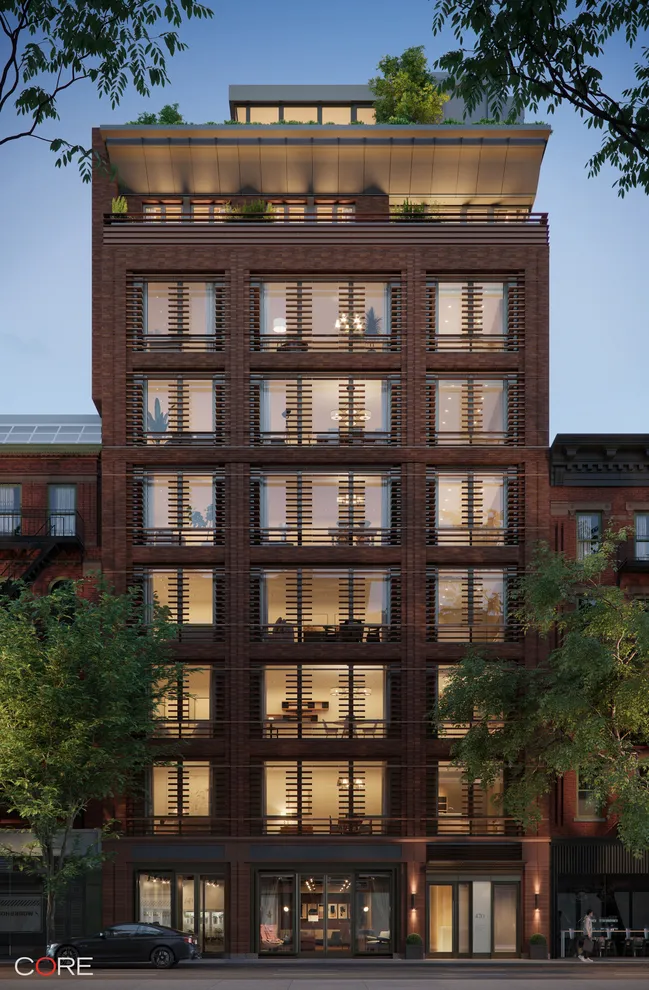 Last to look at is a Brooklyn property called Toren. Located at 150 Myrtle Avenue, this LEED Gold-certified building won certification for its rain screen system, basement cogeneration plant, and fresh air initiatives.
Sustainable Buildings
"We were doing sustainable development before there was investor pressure, but now there is investor pressure," Sara Neff, head of sustainability at Lendlease, told the NYTimes.
Investors are beginning to prefer high-performance green assets. The effect of natural disasters on real estate has many aware of climate change. Over 88% of large companies have had at least one physical asset impacted due to extreme weather.
Sustainable buildings seem a vision of the future, but really, they're popping up all around us! With technology continuing to advance, tenant emissions can now be offset through 100 percent renewable energy. Increasingly, sustainability is a core feature of financing plans as investors begin to request sustainable components for their projects.  
Sustainable buildings are constructed to conserve water, materials and energy. The common features of a sustainable building are close proximity to public transportation, all-electric components, and solar paneling. Metrics tools are also important, allowing customers to monitor and analyze performance while calculating how much energy and money are saved. Feedback is used by developers to continue optimizing technology. 
"Carbon counting and the focus on carbon will define the decade ahead, without a doubt," said Dan Winters, head of the Americas region for GRESB, a real estate sustainability benchmark used to analyze $5.3 trillion in assets globally.
You might be surprised by who is green and who isn't. Some of the greenest buildings in New York City include iconic giants such as the Empire State Building, the Bank of America Tower, and One World Trade Center. If these buildings have secured sustainability status- why aren't others making the move as well?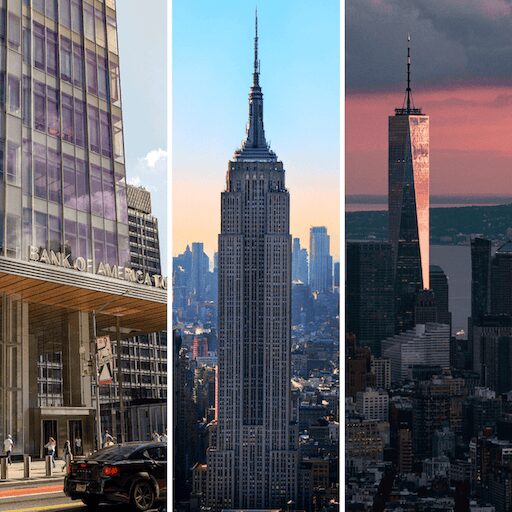 The Empire State Building is LEED Gold-certified, one of the few National Historic Landmarks with this title. Recycled carpets, green cleaning supplies, low off-gassing wall covers, and ultra-low-flow water fixtures helped earn this certification.
When One World Trade Center won the LEED Gold certification in 2016, it became the tallest building in the Western Hemisphere also LEED certified. The building is skinned with insulated spandrel, allowing natural light into 90% of office areas, reducing light and heat needs. The glass is designed with low-E glass coating, minimizing heat gain.
The Bank of America Tower is LEED Platinum-certified, with an emphasis on daylight, fresh air, and other natural inputs. Broadway's first green theater, run by Stephen Sondheim, is included with an urban garden room.
Co-Op That Embraces Food Waste And Recycling
Some buildings are combating waste in other arenas through food waste and recycling. Every residential building in New York City has to recycle and have recycling containers, per law. Buildings face a fine of several thousand dollars for non-compliance. Some buildings are taking that even further with food waste.
Morningside Heights Housing Corporation, a New York cooperative building at various addresses, including 100 and 80 La Salle, was selected to participate in NYC's Organic Food Waste Recycling Pilot Program. Designed to reduce post-consumer waste and landfill occupancy, the pilot was a major success. Convenient, on-site scrap collection reduced the building trash load by 35%.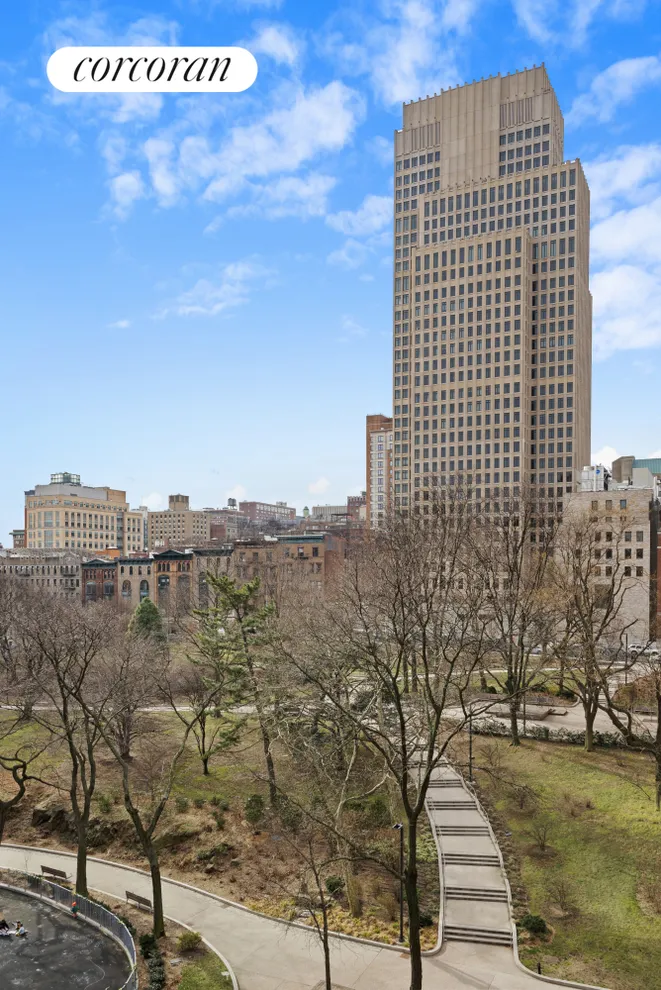 Food scrap containers were made available to residents for free, allowing the Department of Sanitation to collect food waste and turn it into renewable energy and compost. Officials are looking at expanding this program throughout the city and teaching residents how to reduce their waste. 
The Downtown Alliance Compost Program, operating in Manhattan, features 10 public compost pins around the city. With 24/7 access to composting, residents can sign into an app to unlock the bin. Each food scrap donation moves us slightly closer to a sustainable future.
Ways You Can Help Improve Energy Efficiency
Not everyone has the resources to move into a sustainable building- some of them are quite expensive! If you're a New Yorker looking to reduce your carbon footprint and contribute to the cause- here are three ways you can reduce energy consumption within your home:
Improve heating- through refurbishing or replacing steam heating systems.

Reduce AC energy loss- Repair window and wall leaks surrounding AC units to reduce heating and cooling expenses.  

Efficient Lighting- Investing in newer, energy-efficient light bulbs and light systems reduce can drastically reduce the amount of energy spent.
Every little bit helps. Any investment towards sustainability now will be money saved in the future. "Today, you don't sacrifice returns for sustainability, you create returns with sustainability," added Stephen Tross, CIO at Bouwinvest, a Dutch investment firm. Perhaps LEED and passive house status will become the benchmarks of the future.
Now, how do we get rid of plastic bags?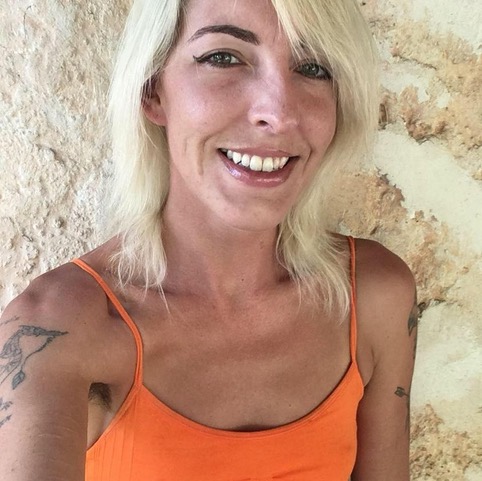 Lindsey Rae is a freelance writer, videographer, and medium format photographer with a background in economics, documentary filmmaking, and human rights. In past lives she covered the arts scene in Seattle and LA before morphing into a finance journalist, reporting from the NYSE for German news media. When not writing about culture & lifestyle she can be found studying herbalism and traditional healing techniques. She enjoys running, yoga, and world travel. You can find her at www.linerae.com or IG @hunteressthompson