"Eminent domain." Some label it an artful euphemism for "imminent demolition." Others call it a necessary evil in pursuit of the greater good. Despite personal opinion, however, one thing is certain: Its impact on urban landscapes across the nation is undeniable, particularly that of New York City.
But what exactly is eminent domain? How does it work? And should New Yorkers be worried?
In this article, we'll explore the roots of property and land seizure by condemnation, its application in the Big Apple, and what it implies for the rights of homeowners.
What Is Eminent Domain?
Eminent domain is a power of government that allows it to take private property for public use, usually through condemnation laws that vary from state to state. Government agencies may exercise this power to condemn any property or land parcel in order to build roads, schools, and other public projects. In some cases, it can be used to acquire land for commercial purposes such as urban redevelopment or to fight economic stagnation in certain areas.
When framed as a public-interest endeavor, eminent domain rings altruistic, especially when blighted areas are suddenly transformed with fresh housing and retail, providing jobs and other economic opportunities for the area's citizens. But eminent domain is one of the most controversial powers of government, with some opponents viewing it as a medieval undertaking in modern times. Picture it: Government officials (or "lords") show up at the property, declare that it's needed for the public good (or maybe the "king" just wants it for a topiary garden), and take the land away from its owners. Never mind the livelihoods that are lost in the process, the countless memories of a place where one once built a life.
Of course, this is a rather dramatic way of looking at eminent domain. But rightly so. It illustrates the profound power and authority the U.S. government can exercise when it comes to real property and land acquisition. One day you may own a charming pink-and-white Victorian in New London, Connecticut, and the next day it could be bulldozed to make room for a Pfizer pharmaceutical plant.
This happened, by the way, in 2005, when the United States Supreme Court ruled in the case of Kelo vs. City of New London that eminent domain was constitutional, even for private commercial use. Pharmaceutical giant Pfizer, alongside New London officials, envisioned a large-scale urban development project that included a hotel, a conference center, and new condominiums. To fulfill their vision, 15 property owners in the area were forced to sell and move out, including Suzette Kelo, who owned the pink-and-white house. However, the defendant's argument that eminent domain was being abused was rejected by the Supreme Court. The little pink house was eventually relocated, but the case lived on in notoriety.
The little pink house at its new location in New London, CT.
Where Did Eminent Domain Come From?
The Takings Clause of the Fifth Amendment states that "no person shall be … deprived of life, liberty, or property without due process of law, nor shall private property be taken for public use without just compensation."
By using such language, the framers of the Bill of Rights recognized eminent domain as a necessary government power. It's okay to seize property, they said, just don't rip off homeowners. Instead, justly compensate them, which today means paying the fair market value of a home to seize it, whether the homeowner likes it or not.
Although the power of eminent domain was established in the Bill of Rights, the term itself has been around for centuries. It derives from the Latin Eminenes Dominium, meaning "supreme lordship," which, again, conjures up images of serfs and lords.
But are there moments when eminent domain is essential to create the kind of much-needed change that comes from urban renewal and redevelopment? It's hard to argue "no" exclusively. An abandoned factory in Detroit, for instance, may be better served by a medical center or a community garden. The same goes for a long-neglected lot in Brooklyn that could be transformed into an affordable housing complex.
These public projects may enhance the lives of community members who, for some reason or another, have been underserved over time. They're good things, whether or not they rise from the rubble of eminent domain.
It's the abuse of this practice for private financial gain, however, that's often too hard to swallow.
Does Eminent Domain Abuse Exist in New York City?
New York City is no stranger to eminent domain abuse.
One example is the Atlantic Yards project in Brooklyn, which was later renamed "Pacific Park," though YIMBYs might argue that the verdict is still out on this particular development because it hasn't been fully completed.
The project, which came about in the early aughts and is slated for completion by 2035, involved the eminent domain acquisition of 22 acres in Brooklyn's Prospect Park neighborhood, specifically the area around Atlantic Avenue and Flatbush Avenue. Developer Forest City Ratner proposed plans for 17 high-rises, with some commercial and residential buildings among them, plus a 19,000-seat, multi-purpose venue that would become the home of the Brooklyn Nets and play host to major music acts the world over.
Part of the overall result is Barclays Center, a mega-arena with undulating steel panels in copper. It rose through eminent domain. This was despite formidable opposition from Brooklynites who had no plans to sell their homes but were forced to anyway to make room for the project.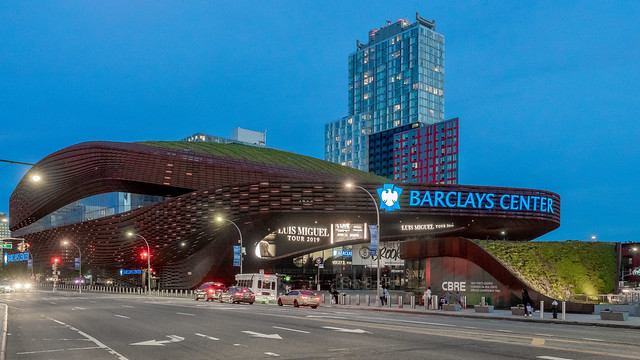 In 2016, Reason Magazine published an op-ed piece calling Barclays Center an "eminent domain-created failure." This article was based on a report by journalist Norman Oder, who argued that the venue had lost an estimated $9 million by its third year of operation. If the point of eminent domain is to benefit the public by stimulating the local economy, then this report was damning evidence that it hadn't.
On the other hand, YIMBYs (or "Yes In My Back Yard"-ers) who advocate for new construction projects might argue that the jury is still out on this issue. Pacific Park is slated for completion in 2035, so it needs to be given time to grow and develop before determining its success.
Other Ways Eminent Domain Has Impacted New York City
The precedent set by the Supreme Court in the Kelo vs. City of New London case carried ripples into the Pacific Park project. But to understand how Forest City Ratner was able to use eminent domain to its advantage, we need to look at an important precedent established closer to home: Yonkers Community Development Agency vs. Morris.
The city of Yonkers sits just a few miles north of New York City's Bronx borough. It was there, in 1975, that the Appellate Court of the State of New York handed down its decision to allow the Otis Elevator Company — the largest of its kind in the U.S. — to expand its industrial facilities by taking "substandard" land from the City of Yonkers. The defendants argued that eminent domain had been abused because the new land was not for a "public use" or "public benefit," but rather to expand a private business. The court, however, ruled in favor of the plaintiff.
When the Pacific Park issue arose roughly 30 years after the Yonkers decision, the New York Civil Liberties Union (NYCLU) pointed to the Yonkers case as a precedent in a 2009 column, inferring that eminent domain could be abused to serve private interests as well as the public good. In its decision, the Appellate Court argued that the government's right to property and/or land seizure was not limited to "slum clearance," which was a term often used in the past to describe blighted areas that were ripe for eminent domain:
"As the complexities of urban conditions became better understood, it has become clear the areas eligible for such renewal are not limited to 'slums' as the term was formerly applied, and that, among other things, economic underdevelopment and stagnation are also threats to the public sufficient to make their removal cognizable as a public purpose."
The above quote from the Yonkers decision is an eerie foreboding that charming pink-and-white Victorians like Suzanne Kelo's home in New London, CT, and other properties that are in good condition in non-blighted areas are subject to demolition as much as neglected and dilapidated structures in disreputable parts of town.
This was partly the reason why Ratner's project prevailed in Goldstein vs. Urban Dev. Corp, a case that challenged eminent domain in New York State. In this 2009 decision, the court applied similar logic to that of the Yonkers case, the result of which has changed Brooklyn's landscape forever.
Eminent Domain in NYC: Will It Ever Change?
In the Kelo vs. City of New London case, Justice John Paul Stevens wrote in the majority opinion that the Fifth Amendment did not require "'literal' public use," but the "broader and more natural interpretation of public use as 'public purpose.'" This was an important distinction that was also part of the Yonkers decision and has expanded eminent domain to include private development projects.
But shortly after voicing the majority opinion, Justice Stephens emphasized that states and local governments had the power to create more restrictive eminent domain laws. This prompted 44 states to pass reforms since the Kelo ruling. New York State, however, has yet to do so, leaving eminent domain and its abuse in the hands of legislators. This has caused concern among critics who fear that NYC's real estate industry will continue to use eminent domain as a means of acquiring land to develop luxury housing and marginalize low-income families who can't afford to live in the area.
It remains to be seen, then, if New York City's legal system will take action to better protect citizens from eminent domain abuse. As we move forward, New Yorkers should remain informed and stay attuned to any eminent domain issues that may potentially affect their respective properties, pink-and-white Victorians included.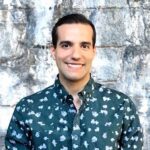 Ivan Suazo is a copywriter and SEO blogger with over ten years of experience in the real estate industry. He's also the founder of a wellness blog, QWERTYdelight.com, and writes sleep stories for the Slumber App.