West Village Basics
Welcome to the West Village, the neighborhood with some of the best nightlife in NYC! When people think of the West Village, they think of smoky rooms and raucous dance floors. These ideas of the neighborhood are pretty correct, but there's a lot more to the story here. The West Village is full of history, and that history has transformed the neighborhood into an artistic wonderland where people from all walks of life come to express themselves.
History of the West Village
The West Village wasn't always a beacon of love and art. The neighborhood and the rest of Greenwich Village were home to NYC's first penitentiary. Newgate Prison was built in 1797 and lasted until 1829, according to Gotham: A History of New York City to 1898 by Edwin G. Burrows and Mike Wallace. The book also states that after the prison closed, the area became a haven for bohemian culture in NYC.
The neighborhood spent the 1800s as a home for avant-garde art and theater and a popular spot for brothels and bars that secretly accepted LGBTQ+ patrons. However, as time passed, the secret came out, and the police regularly raided many bars and clubs that catered to the LGBTQ+ community throughout the 20th century. This eventually led to the Stonewall Riots, a string of protests that occurred after police brutally raided the popular club. This landmark jump-started the Gay Rights Movement, and Stonewall has become a national landmark.
Today, the West Village is still a haven for the LGBTQ+ community and the avant-garde arts, though some college culture has also moved in thanks to NYU being so close. Though times have changed, the locations and importance of the events have largely stayed the same. West Village is proud of its history and still celebrates it.
Art in the West Village
View this post on Instagram
The West Village is full of art venues that showcase theater, paintings, and more. This culture thrives here and is frequented by many people every year. Some of the most famous institutions include:
The Whitney Museum of American Art
The Whitney is a very popular art museum with some of the best art being made in America today. Current exhibits include Edward Hopper's New York and In the Balance: Between Painting and Sculpture. Exhibitions here change frequently, so there's always something new.
The Cherry Lane Theater
This Off-Broadway venue is the oldest of its kind in NYC and has been running since 1923. With some of the original productions of Godspell, Nunsense, True West, and The Zoo Story, this theater has a strong history of producing some of the best plays ever written.
IFC Center
This movie theater is small but mighty, playing some of the best indie films today. This theater also hosts special events like festivals, DOC New York, and themed movie weeks. They also have membership deals so that you can receive exclusive offers and tickets to these special events.
Where to Eat in the West Village
View this post on Instagram
The West Village has some of the best food in the city, and the restaurants that serve it attract people from all over the world. Some of the best restaurants include:
Sushi Nakazawa ($$$$)
This omakase experience is one of the most sought after in NYC, and serves guests over 20 pieces of fish and shellfish. This is a once-in-a-lifetime experience, and reservations must be made in advance. Your life will change once you eat here.
Via Carota ($$$)
This Italian restaurant has taken inspiration from a 17th-century villa and uses classic recipes to warm the hearts of guests both local and visiting. The chefs of this establishment have been featured in the Michelin Guide, so you know their stuff is good.
Market Table ($$$)
This farm-to-table restaurant serves up some of the freshest food in the West Village and has a menu that changes with the seasonality of ingredients. They even have a private dining room with a full cocktail bar for private events.
Balaboosta ($$$)
This Israeli restaurant has some of the best Yiddish comfort food in the city, and has become so popular that many of the recipes they've compiled over the years have been forged into a cookbook available on their website.
Wallsé ($$$)
This Austrian restaurant has a Michelin Star and features some form of the most influential painters of the modern era. This restaurant is essentially a museum and one of the main exhibits here is the delicious food.
Bars of the West Village
View this post on Instagram
The bars of the West Village are famous and considered some of the best nightlife options in NYC. Some of the best bars here include:
Wilfie and Nell ($$)
This Gastropub is a cozy space dedicated to feeding you great food and serving you tasty drinks. The New York Times called this place a "bar for eating and flirting," making it a go-to for many people on a Friday or Saturday night.
Sogno Toscano Market & Wine Bar ($$)
If you ever wanted a bar in your supermarket, then you'll love this place. Sogno is not just a wine bar, but an entire Italian market full of fresh meats, cheeses, and vegetables. Get some shopping done and sip on an excellent vino.
Employees Only ($$$)
This bar is fancy personified. This speakeasy is perfect for a first date you're trying to impress or for a night when you sit at the end of the bar trying to look cool. The specialty cocktails here will leave your jaw on the floor.
LGBTQ+ Establishments of the West Village
View this post on Instagram
The West Village has a ton of LGBTQ+ history and many establishments that have made that history are still here today. Some of the most famous include:
The Stonewall Inn
The location of the Stonewall Riots, this establishment still serves up amazing drinks and an even better atmosphere. This extremely popular bar is full of dancing, music, and some of the best times one can have in the city.
Cubbyhole
Since 1994, Cubbyhole has been serving specialty cocktails for an extremely affordable price. Famous for its jukebox and awesome tunes, this place is a chill spot to relax with friends and make some new ones along the way.
Pieces
The oldest gay bar in the West Village, this place is a go-to spot for drag brunches, karaoke, and live comedy events. Their drink menu is extensive and affordable, and they are extremely welcoming to everyone visiting the establishment.
Music Bars in the West Village
View this post on Instagram
There are a ton of bars in this neighborhood that feature live music on a nightly basis. Mostly jazz and piano, these establishments are some of the best parts of the neighborhood. Some of the best include:
Marie's Crisis
This piano bar is famous for playing show tunes until the wee hours of the morning. Guests are invited to sing along while they sip on specialty cocktails. The atmosphere here is energetic and fun, making it impossible to have a bad time.
Smalls Jazz Club
This jazz venue is a not-for-profit organization that supports continuing music education in NYC. It also helped music venues survive and thrive during the pandemic. The music here is top notch and the drinks aren't too shabby either.
Cellar Dog
This establishment has a little bit of everything from pool tables to ping pong. While guests are playing these games, they can listen to some of the best jazz in the city. The bar doesn't serve hard liquor, but they have plenty of beer and wine.
Where to Live in the West Village
The West Village has plenty of great places for people to plant roots. Some of the best homes in this neighborhood include:
The Cezanne
This red brick co-op is extremely popular with people in the neighborhood and has undergone regular renovations to keep up with modern times. The best part of the building is the roof-top deck, and the laundry room is a close second.
241 West 13th Street
This historic building was built in 1904, but has been renovated several times to keep up with modern living standards. This building has 31 units spread across six stories, which means this rental building is better suited for smaller families and young professionals.
The Towers
This pre-war co-op was built in 1898, but converted into a residence nearly a hundred years later. This building has a parking garage, roof-top deck, and a laundry room on every single floor, making this place extremely convenient for residents.
57 Carmine Street
This rental building features huge rooms, hardwood flooring, and stainless steel appliances like refrigerators and gas stoves. Located in a historic brownstone from the early 1900's, this place is great for young professionals and history buffs.
Printing House
Renovated from a printing house built in the 1920s, this condo has a ton of amenities including a fitness center, concierge, and a bike room. There's a large laundry facility too, though residents have washer and dryer hook-ups in their home as well.
400 Bleecker Street
This landmarked building was constructed in 1910 and renovated into a luxury rental building equipped with hardwood flooring and stainless steel appliances. With eight units inside five stories, this building is great for families.
Morton Square
This luxury condo is enormous, and comes with some amazing amenities including a fitness center, children's playroom, and a parking lot. Many homes here feature gorgeous views of the Hudson River and/or Manhattan, making this a highly coveted place.
240 Waverly Place
This beautiful red brick rental building was built in 1916 and has undergone some amazing renovations. Many of the homes here even have dishwashers! This building also includes a laundry room, making it extremely convenient.
The Waverly
This co-op was built in 1929, and is a landmarked building with a full time doorman, laundry room, and bike storage. This beautiful building has been renovated to meet modern standards while retaining many of its historic charms.
1 Christopher Street
This rental building was constructed in 1931, and is full of studios and one bedroom apartments that would make any bachelor happy. Homes here come equipped with ample space and beautiful appliances.
Traveling in the West Village
The West Village is an easy enough place to get to and traverse. The streets might be small, but there are other ways of getting around, including:
Trains
The NYC subways system services this neighborhood well. Trains that stop in the West Village include the 1, 2, 3, A, B, C, D, and E lines.
Buses
There are a number of bus lines that service this area, including the M7, M8, M11, M12, M14-SBS, M20, M21, M55, SIM7, SIM9, and SIM33.
Ride Shares and Bike Rentals
Being one of the oldest neighborhoods in the city, many of the streets here are skinny, one way, and, in some cases, even made of cobblestone. This makes driving around this area a bit difficult. So, while ride shares are popular in the area, using them to get around isn't the most practical idea. Biking is a much more popular option, and there are plenty of Citi Bike rental stations for your convenience. That said, this neighborhood is very easy to walk though, and is a great way to see the historic sites that are offered here.
---
The West Village is full of history, beauty, and art that blows the minds of visitors and locals alike. This neighborhood is a home away from home for many New Yorkers and is a great place to let loose and have fun on the weekends. Full of great food, drinks, and music, people who come to the West Village will experience art and culture no matter where they go. This neighborhood is one of the most unique in the city, and is a favorite for many locals for a reason. The West Village is extremely welcoming, so come see what all the fuss is about!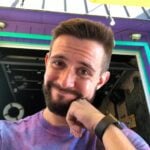 Russell is a writer and comic based in New York City. His plays have been featured at Penn State's Cultural Conversation's Festival, The NYC Thespis Festival, and Imaginarium's Inaugural Theater Festival. Follow him on TikTok and Instagram @pooleparty528