New York City is well known for its plethora of amazing restaurants. However, West Village residents can rightfully boast of their own collection of great restaurants that exist in the neighborhood. From sushi to pizza, West Village has it all! Here are some of the best restaurants in West Village right now that you need to check out.
West Village Restaurants
1.) Rosemary's
View this post on Instagram
The West Village is home to lots of excellent Italian eateries, but Rosemary's is one of the best. The restaurant's bright, modern aesthetic and playful pops of rustic décor make it a favorite among the Instagram crowd, and its delicious wines and cocktails come garnished with equally picturesque sprigs of rosemary. Rosemary's is also known for placing a great emphasis on the sourcing of its ingredients: some of its produce items are grown on its own rooftop garden, and its menu rotates throughout the year in order to include as many seasonal fruits, vegetables, and herbs as possible. From the dinner menu, we recommend the corn cacio e pepe, octopus carpaccio, and, of course, Rosemary's focaccia. The dining area is a single large room, and while the space feels open and inviting, it can get a bit noisy during peak hours. Plan to arrive for an early dinner or late lunch to enjoy Rosemary's offerings in peace and quiet. 
2.) Anton's
View this post on Instagram
An upscale café and wine bar, Anton's takes a very refined approach to American-style fare. Entering the restaurant feels a bit like stepping back to an unplaceable moment in time: the décor isn't overtly old-fashioned, but there's a vintage sort of elegance to the pale half curtains and white-shirted waiters. Nostalgia is the currency of the day at Anton's, and the restaurant sells it with practiced ease. The menu also riffs very effectively on old sentimental favorites. The lemon fettuccine is the peak of buttery, tangy decadence, while the roasted chicken is perfectly seasoned and tender. Be sure to also order a bottle of wine from among the hundreds of vintages in storage under the restaurant—and, if you're sticking around for dessert, it's definitely worth ordering the heavenly bourbon pecan pie. As a bonus, if you've been hesitant to return to in-person dining, Anton's offers an exclusive menu of take home-only options.
3.) Panca
View this post on Instagram
The best Peruvian cuisine in New York City—and perhaps the entire country—can be found in the heart of the Village in a casual little sit-down joint called Panca. With a cheerful, wood-countered dining room that sizzles under moody reddish lighting after nightfall, Panca has weathered the ever-changing landscape of West Village restaurants for over fourteen years. The secret to their success? Every single item on their menu explodes with authentic flavor and is an absolute hit. The chicharron sandwich (a ciabatta roll stuffed with pork, sweet potato, and salsa criolla) is absolutely unparalleled, while the ceviche has received near-universal acclaim from locals and critics alike. For those looking to enjoy a drink with their meal, the pisco sour is another must-try. If you'd like to wet your whistle with a non-alcoholic beverage, Panca also serves several popular Peruvian beverages including Inca Kola, chicha morada, and maracuya nectar.
4.) Via Carota

Serving delicious Italian dishes cooked to perfection by Jody Williams and Rita Sodi, longtime fixtures of the downtown culinary scene, Via Carota is one of the West Village's most in-demand dinner spots. This exquisite little trattoria places a great emphasis on authenticity, and every part of the restaurant, from the complimentary olives to the rustic decor, oozes old-world Italian charm. As a true testament to its quality, Via Carota is a favorite among other chefs and restaurateurs—both Jeff Gordinier (the premiere food critic at Esquire) and Sam Kass (a White House chef during the Obama administration) are frequent patrons. Be sure to start your evening by perusing the novel-length wine list before delving into the menu itself. Popular entrees include the panzanella salad, made with tomatoes, spring onions, olives, and soaked seasoned bread (think croutons, but softer), and the rigatina, which includes charred pork belly and borlotti beans. 
5.) Sushi Nakazawa
View this post on Instagram
For one of the most unique dining experiences in New York, look no further than Sushi Nakazawa. The brainchild of Daisuke Nakazawa, a chef famously featured in 2011's "Jiro Dreams of Sushi," Sushi Nakazawa first opened in 2013 and revolutionized the New York City sushi game. Here, customers are offered an experience modeled after Japan's omakase parlors: the night's offerings are chosen by the chef rather than the customers, so don't expect a menu when you arrive. Instead, you'll be treated to an array of hand-selected, hand-crafted delicacies, each of which is sure to ignite your palette in totally unexpected ways. This element of the unknown can be a turn-off for some diners, as can the hefty price tag. But, for the gastronomic thrill-seekers willing to pay up for a culinary adventure, Sushi Nakazawa is certainly well worth a visit for a chance to indulge in prepared kinmedai, mackerel, and even live shrimp.
6.) Corner Bistro
View this post on Instagram
As more and more West Village restaurants succumb to the blandly sleek minimalism that has become the current craze, Corner Bistro has triumphantly clung on to its delightful greasy spoon aesthetic. A self-declared "bohemian bar," this restaurant serves your typical diner fare: the menu consists of thick burgers resembling oversized hockey pucks, a few salads, and various forms of fried potato products, and that's pretty much it. But each menu item is quite delicious, especially the long, thin, perfectly crispy french fries, and the cheerful, retro atmosphere (very little of Corner Bistro's interior has changed since its opening in 1961) is unbeatable. It also helps that, in true bohemian style, the beer is cheap, the lights are low, and you're always likely to find a chatty crowd of artists packed into a booth together. Corner Bistro was forced to close its two other locations during the pandemic, but we hope that the West Village flagship will live on eternally.
7.) Casa
View this post on Instagram
Tucked away on a quiet side street far from the hustle and bustle at the heart of the Village, Casa is a hidden gem serving exquisite Brazilian comfort food seven days a week. Owned and operated by Brazilian-born restaurateur Jupira Lee since 1998, Casa's has long held an excellent reputation within the neighborhood, and was even recently recognized by the Michelin guide with a very warm review. Its menu offerings are perhaps most beloved by Brazilian-born New Yorkers searching for a true taste of home, are also easily and enthusiastically enjoyed by those unfamiliar with Brazilian fare. Lee has even endeavored to create vegan and vegetarian menu options to ensure that her native cuisine can be enjoyed by everyone. For an evening meal, indulge in the Moqueca de frutos do mar com farofa de dendê—its name may be a mouthful, but this rich, creamy stew made from wild-caught seafood, coconut milk, and palm oil and served over a bad of farofa and rice is simply unparalleled. Vegetarians can sample the prato vegetariano, which includes rice, beans, fried banana, greens, and your choice of roasted vegetables. 
8.) Olio e Più
View this post on Instagram
Walking by during the summer, it's easy to mistake Olio e Più for the greenhouse next door, as the bright, sunlit outdoor seating area almost overflows with greenery. But within, rather than seedlings and shrubs for sale, you will find yet another unbelievably good West Village trattoria. Olio e Più, whose name means "oil and more," prides itself on adding a distinctly Neapolitan flair to its approach. Quaint chandeliers hang from the ceiling of the dining area, whose walls are painted a pleasing shade of basil and whose floor-length windows unfold easily to admit the refreshing evening breezes. The menu is a bit broader than many of the neighboring Italian restaurants—the chefs at Olio e Più can make a lot of dishes, and they make each of them very well. If you're heading to brunch, you can't go wrong with the salmone con uova. Dinner guests should make an endeavor to sample the burrata and limoncello ravioli, which arrives garnished with crab meat and herbs.
9.) Emily
View this post on Instagram
Named for owner Matthew Hyland's beloved wife, Emily is the second iteration of the couple's popular pizza store that first debuted in Clinton Hill, Brooklyn. The West Village outpost is unique in that it combines the finest offerings from the Brooklyn branch and Hyland's other pizza restaurant, Emmy Squared, to create a sort of "greatest hits" version of their miniature franchise. Here, surrounded by simple but cheerful décor, you can lose yourself in elevated takes on classic American comfort foods. There is pizza of both the thick-crusted Detroit and thin-crusted Neapolitan varieties, as well as burgers, mozzarella sticks, and toasted sandwiches nearly bursting at the seams. The Emmy Double Stack Burger is a feat of burger engineering, cramming two thick patties onto a pretzel bun oozing with the signature Emmy sauce. In terms of pizza, the Angel more than lives up to its name: loaded with mushrooms, ricotta, and truffle cream crafted by The Truffleist, mushroom lovers will take one bite and believe that they've died and gone to heaven. The Roni Overload is another huge hit, as is the simple but delicious traditional-style Luca. 
10.) Buvette

There's a reason that Buvette, a charming European-inspired gastrothèque, now has locations in London, Paris, Tokyo, and Mexico City as well as New York. This pocket-sized café, with its cozy brick walls, French-leaning style, and miniaturized dinnerware is absolutely adorable. Buvette is tiny (and we mean tiny), so a party of three can indeed feel like a crowd, but it makes the perfect place for a one-on-one brunch date. While breakfast foods are perhaps the highlight of Buvette's menu—in particular, the waffle sandwich and pain perdu are especially good—every meal of the day is executed beautifully by Buvette's kitchen. At lunch, try some of les oeufs vapeurs (steamed eggs served with toast) or the rillettes du saumon (potted salmon with butter lettuce and radishes). For dinner, you simply must go with one of the splendid tartines. The anchoiade comes with anchovies, capers, and salted butter, while the hachée with jambon cru comes topped with prosciutto, Comté cheese, and honey. There is also a separate menu of fromages and charcuterie to make you feel like you're living out your Ratatouille fantasy. The Bibonade, a type of pale wine infused with fresh fruit, serves as a lovely digestif after the meal.
11.) A Salt & Battery
View this post on Instagram
In a sea of overpriced vaguely European eateries in the area, the gritty, grubby A Salt & Battery is a refreshing change of pace. Though the name of this restaurant may raise a few eyebrows, there is truly plenty of salt and batter to be found in their truly authentic take on the beloved British export that is "fish 'n chips." The chips (for the uninitiated, this refers to french fries rather than potato chips) are cut thick here, and perfectly seasoned with sea salt and malted vinegar to create that classic tang. The fish itself is next level, generous portions of cod, haddock, sole, and whiting doused in batter and fried to crispy perfection. The team running the friers are not shy about giving the same treatment to some other less conventional menu items—the deep-fried Mars Bar is absolutely heavenly, as are the fried beets. A Salt & Battery is also one of the few places in the city that you can reliably enjoy grungy pub classics from England like the chip butty (a simple sandwich stuffed full of fries). The delightful "mushy peas" also taste leagues better than they look and sound. Come by for cheap, filling genuine English grub.
12.) Jeju Noodle Bar
View this post on Instagram
Even the greatest of ramen aficionados are unlikely to have sampled ramen like the kind served at Jeju Noodle Bar. Here, chef and owner Douglas Kim serves ramyun, a Korean-style homage to the prepackaged noodles you can buy at any convenience store. But the noodles at Jeju are anything but dollar store quality; in fact, the restaurant currently holds a Michelin star. Sample the family ramyun, made with rich pork bone broth, porchetta, seafood, chili, and pickled jalapeños, or the vegetarian truffle kong guk soo, composed of chilled truffle soy broth, cauliflower, cucumbers, and truffles. The menu also includes a long list of excellent appetizers, including the hae mul ceviche, jeju fried chicken, and toro ssam bap, each of which could be a meal unto itself. Despite the kitschy "noodle bar" part of its name, the interior of Jeju is spacious, tidy, and minimalist—though there is indeed a bar counter where you can sit and watch dishes come together.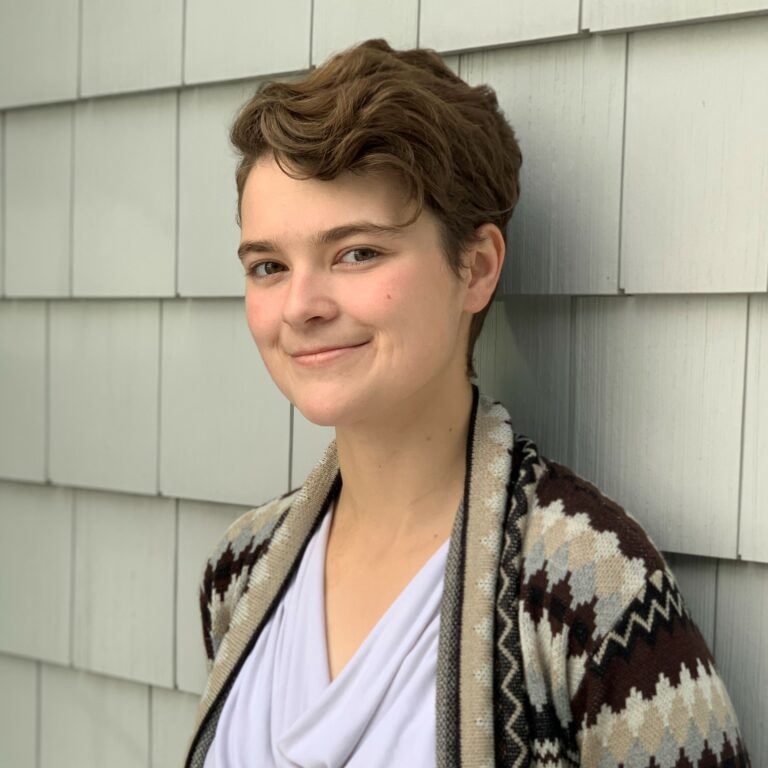 Sophie McIntosh is a Brooklyn-based writer and dramaturg hailing from Sun Prairie, Wisconsin. Her plays have been produced by Imaginarium Theatre Company, Platform Production Company, and in the Boston Theater Marathon. Check out more of her work at sophiemcintoshwrites.com!