No matter how you cut it, buying a home or signing a new lease on a rental is a major purchase, a decision that should be made with the utmost care. It can be a highly technical process where only the most experienced and learned make it out on top. For that reason, real estate agents are a vital part of the housing market, especially in places like New York City, which is currently tied with Singapore for the most expensive city to live in the world and the 3rd most expensive housing market in the United States.
With more than 60,000 licensed real estate agents working in New York state alone, it can be difficult to narrow your options down to the agent most fit for you, and the search process alone can be daunting.
This week I sat down with Chimere Meerschman of The Corcoran Group to discuss what sets her apart and above the rest, as well as some of her best advice and tips for potential home buyers and renters looking to jump into the market.
From Belgium to Ballet: Getting to Know Chimere Meerschman
I'm one of those bold people, you know, when I'm in a situation I really say 'hey, how am I gonna work this out?' You know? I get a plan together, and I just do it. I've been successfully navigating life with that attitude.
Meerschman and I began our discussion recapping her time in Belgium where she spent several years owning and managing a hotel and cocktail bar, even though at the time, she didn't speak the language.
It was something that was mine in this, you know, strange country, where I didn't speak the language. I welcomed guests from all over the country and luckily English was the common language. So that's how I was able to be successful with a cocktail bar and hotel.
Now fluent in Dutch as well as relatively proficient in French, German, and Danish, Chimere has returned to the States, where she settled back in New York City, her hometown, bringing with her a wealth of sales, hospitality, and business-owning experience. Chimere also had a previous life as a ballet dancer.
I studied dance from 4 to 24. My mother started me in ballet, and I just loved it. So basically danced until I couldn't dance anymore, had to get to real life. I never planned on it being my career. My mother always told me, 'it's fun, it's great, it's graceful, it makes you the person you are today.' But realistically, there's not a ton of open spots for ballet dancers. Everyone wants to be […] Misty Copeland, but there's only one Misty Copeland. I was always realistic, I knew it was something I loved to do, and it was fun, but I always wanted to get a "real job." I enjoyed doing it, I still have my pointe shoes, and whenever I have a free day, which is very rare in real estate, if I need to work out or something, I can put them on and sort of twirl around my apartment as a distraction; do fun stuff. Because I love it, I really do.
On Getting a "Real Job"
I've always been in some sort of sales position. So when I left school I was in packaging sales, I graduated from luxury cosmetic packaging sales, which is a niche market in itself. High margins, in beauty offices, in Manhattan which was really nice. And I was in real estate sales in the Hamptons on top of that.
As many know, The Hamptons is one of New York's most exclusive and expensive housing markets, one of its zip codes landing as the 2nd most expensive zip code in the United States with homes ranging from $5,000,000 to 150,000,000 depending on location.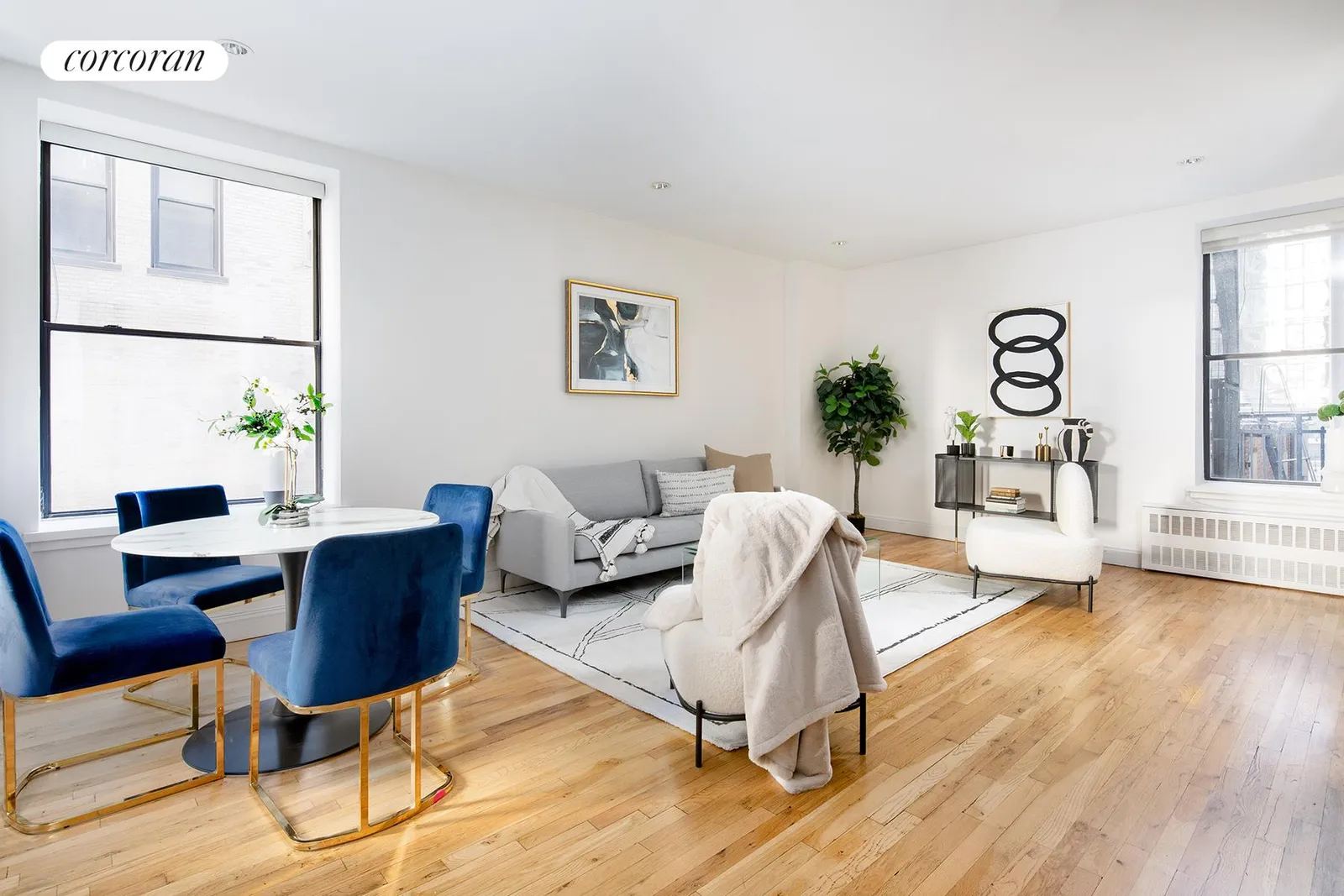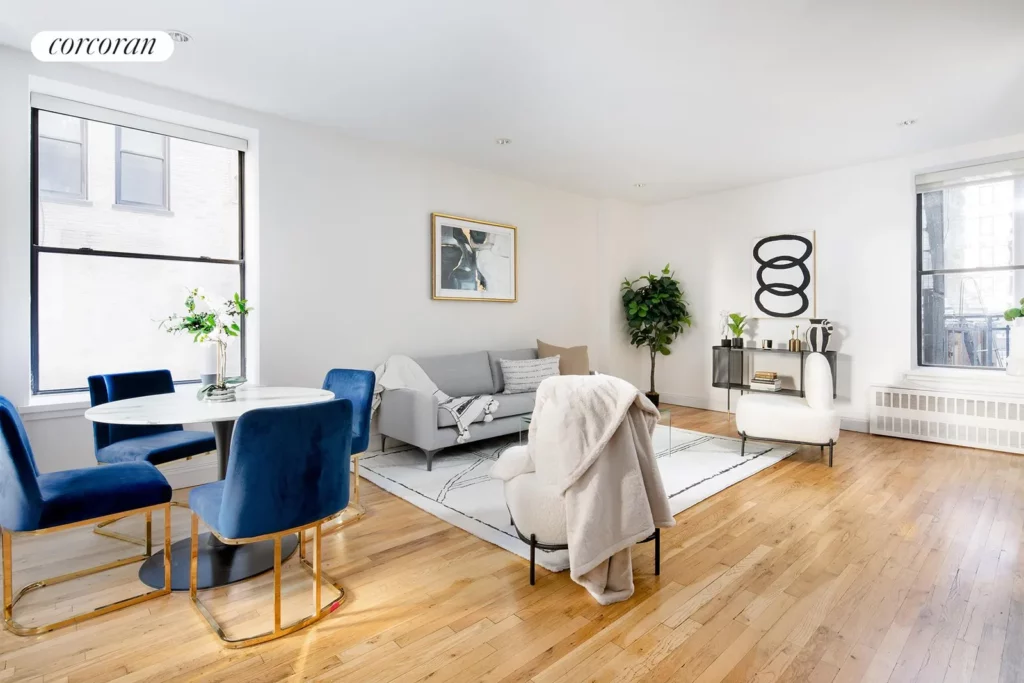 Real estate for some reason has always been a career choice for me, a lifetime ago as it now, because it's a combination of something I'm good at, which is sales, customer service and I think I sort of top it off with a concierge or special knack for really taking care of people.
Meerschman understands just how monumental the decision to move is, having done so several times herself, and prioritizes her customers at every turn during the process.
I think moving, divorce, and having a baby [are] the three most stressful things, and moving is one of them. It's crazy. Not only is it very stressful, it's one of the most expensive things you're going to do.
Meerschman is correct of course, starting with moving costs alone which nationally average between $1400 and $2500. But that's not even scratching the surface.
You're paying someone a big portion of your salary every month; you're giving them first month's rent, security deposit, broker's fees, just to move in! Then, of course, you're buying god-knows-what, towels and egg beaters and you know, knives and stuff. So it's a big purchase as well as a stressful purchase. So I think when you're doing something like that you really need someone to hold your hand and put you first and I just have that nurturing knack to do it in a really nice way. That's why that kept becoming my "real job".
Chimere On What Sets Her Apart From Other Agents
Meerschman's sales, hospitality, and people skills all coincide to make her a powerhouse of real estate.
So as far as hospitality, you check into the hotel. I want to make sure you have everything you need to make your stay perfect. What time do you need your breakfast? What kind of breakfast do you like to have? When you're done with what you need to do today, whether you're coming for business or pleasure, where do you want to eat dinner? What souvenirs do you want to pick up? I feel I made that really accessible for my clients; it was a boutique hotel so I was able to really zero in on each person's needs. I just somehow translated that to real estate. Where do you need to live? What will work for you as far as #1 where you're going to live, how much you're going to pay, what amenities you need. But as well as what kind of search do you need?
Meerschman tailors each sales experience to the client at hand, taking care to meet the needs of each person, but also provides a level that's a step above what can be a stiff and impersonal transaction.
I'm working with a woman originally from Long Island who now lives in Florida and needs to move to New York for a job. We're doing everything virtually because that worked for her. We've been looking at apartments virtually. We set a time, I send her things virtually, I go in person to the apartment, and I FaceTime her. Not only in the apartment, but in the hallway, you know, what train did I have to take there? What does the street look like? So she can make the best decision on where she wants to live.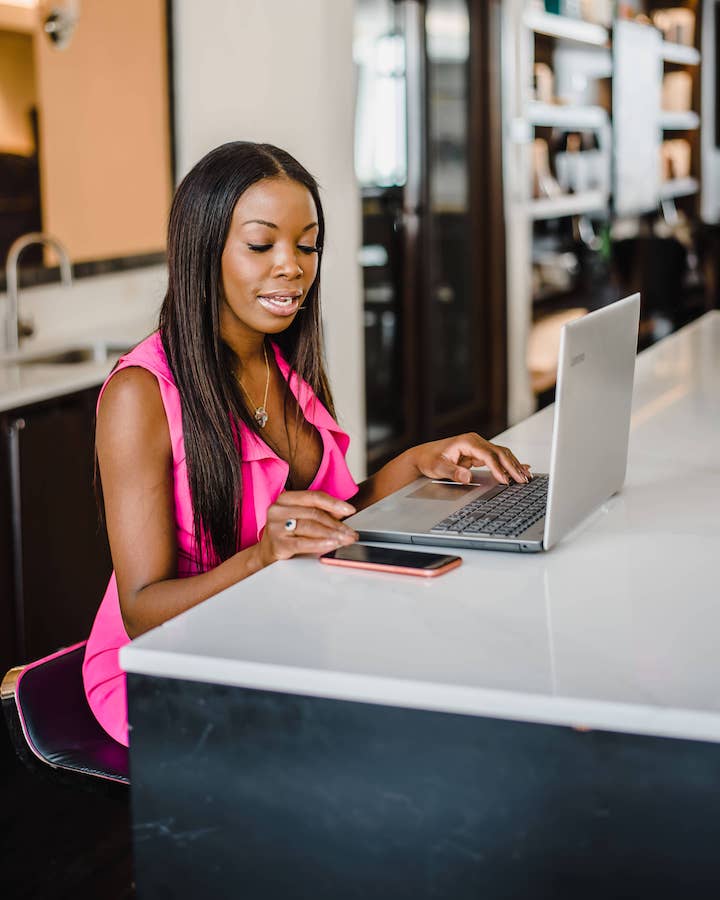 Same as what you need as far as amenities and bedrooms and space; where's the nearest nail salon? Where's the nearest supermarket? I feel that concierge's hospitality bleeds into that; I want to give them all of that. Again, this is the biggest purchase they're making, why not give them everything so they feel really good about this purchase and on top of that just less stressed about it because all of their needs are met?
This kind of "full service" coverage Chimere offers sets her apart from other agents in a very real way, and word of mouth does a lot of work to spread her business.
I often get reviews from clients, 'thank you so much. I really felt you cared about what I needed, how I needed it, and when I needed it.' I sort of hold their hand. I think it sort of definitely sets me apart. I'm not really interested in the transaction, I'm interested in the person. Can I help them? Can I find them something and make it work for them? I want them to be happy. I get referrals to this day because I helped someone three, four years ago, and they're like, 'wow she was so good.' Whenever someone needs an agent, I just send them your number. 
I recently reached out in my search for a 2 bedroom apartment downtown. Chimere took the call and from the moment she contacted me, her knowledge of the market and professionalism with follow up was evident. In a very short time she identified the perfect space, a Fidi loft. Her negotiating skills helped me to secure the home at a great price. Additionally she was able to rent my investment apartment with a great income stream. I highly recommend working with Chimere for all of your real estate needs.

Review from RentHop, June 2022
On What She Wishes Clients Knew Before Their NYC Apartment Search
I would want my clients to know ahead of time that because this is New York City and it's one of the most expensive cities in the world; I think I would like for them to know ahead of time that- and I hate saying this, but they cannot get everything they want; They will have to make a small sacrifice.
So I have a client that comes to me, they want a window in each bedroom, they want a gym, floor to ceiling- they everything: I wish they would know ahead of time that it's impossible to get everything; best price and all the amenities, it's just really difficult. I'd like them to come in knowing that 'I have to sacrifice something and if I do that, I'll have a very quick and easy and painless, less stressful search because I know that one of those things I want is unrealistic.
Chimere is awesome! It's difficult to imagine apartment hunting being fun, but Chimere even managed that. Moreso, she was honest and transparent about her recommendations but listened to my requests and showed me even those places she suspected (and was correct) that wouldn't be the right fit just so that I would feel comfortable with my choice.

Review from RentHop, September 2021
Chimere notes that these expectations come mostly from those less familiar with the nuances of New York City's housing market, And not because they're unrealistic or unreasonable people, it's just a lot of clients who I meet are coming from different cities. Whether it's Chicago, Florida, or California. Everything is different. California is different from New York. There's a lot of air and space and light there, we don't necessarily have that in New York, but we have other things that California doesn't have. So I'd like them to know that where they're coming from can't necessarily dictate where they're going. It's just not the same, you know? I think that would make my life and their lives a lot easier knowing that coming in.
On New York City
I mean, New York is, listen, I was born and raised here, so I'm definitely partial. However, I did move to Europe for several years, and I still think New York is the best place. There's a beautiful combination in New York of class, sophistication, grit, soul, there's a little bit of everything here. There's no place more convenient, you can have anything you want whenever you want it, which is amazing. The best food; the best Indian, the best Italian, the best any-type-of-food you want. So, I think when anyone's moving from another state to New York, it's likely because they have another job. So your paycheck is larger, and you're making a lot of money that's different from a lot of places in the states.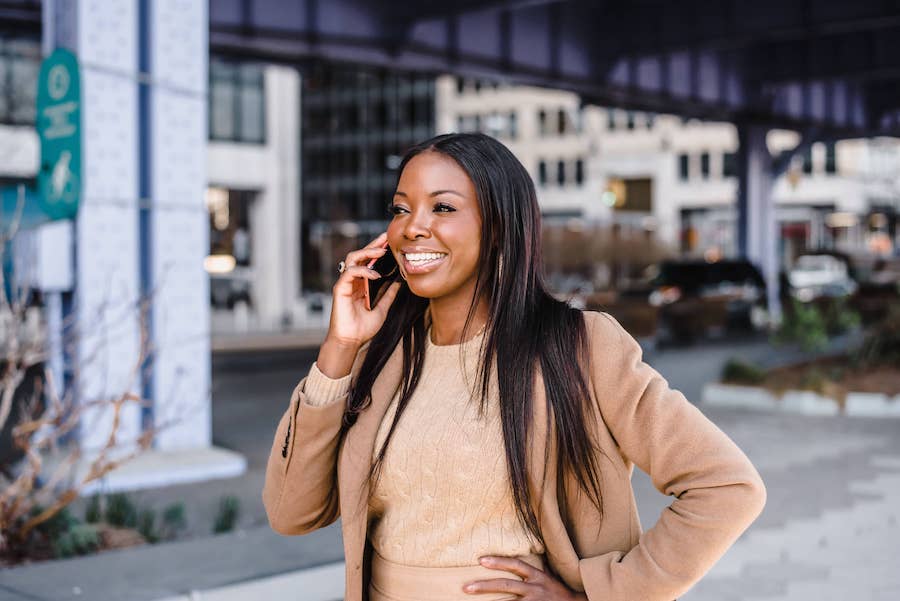 According to the U.S. Bureau of Labor Statistics, Manhattan's average weekly wage of just over $4000 ranks #1 in the nation, of course, there is a higher cost of living that follows the higher wages.
For Meerschman, it's all par for the course.
There's great opportunity everywhere just to enjoy New York. Amenities in buildings, for example, are amazing; you've got roof-top pools and gyms and laundry rooms, work-from-home lounge; you know, you get all dressed up to leave your apartment and go to your rooftop lounge, and that's a thing in New York City. What other place can say that? You're not even leaving your building, but you're still out and about. Plus, not to mention all the great people. There's people in New York from all over the world, and all over the country, I think it makes this amazing melting pot of knowledge, style, and class. Just a little bit of everything, you know?"
Rentals or Sales?
Obviously, when you're going to buy something, it's a lot more permanent. You're spending more money, and you are making a large commitment. But at the root of everything, it's very similar, it's still the most expensive purchase you're ever going to make. There isn't a big difference in the process, obviously, technically, you're buying something, you're getting a loan- there are other things that are involved, but you're still proving something to someone.
In rentals, in one case, you're proving to the landlord, "I can afford to live here." In sales, you're proving to the board, "I can afford to live here." But you need the same documents, you still need the last few paystubs, the last two bank statements, tax returns, your letter of employment, all of that stuff is needed. One's just a little more, or a lot more expensive than the other, but it's still a very similar process. I think, and I hate to say this, maybe I like rentals better because I can help more people. There are more people renting in New York City than buying. I feel like I have more opportunities to help in the rental market.
On Trends in NYC Rentals & Sales
I feel like right now you have a lot of people wanting their own space. They'd rather get a studio which they can afford on their own than get a two-bedroom that they have to split with a roommate. I'm also noticing people buying something for themselves, not necessarily for the family unit. 'My kids are out of school, my kids are gone, they're done. Let me get an apartment that works for me" I'm seeing a lot of that. I'm also seeing a lot of first-time buyers. They're saying, 'I've never bought in New York or anywhere, and my rent is so high, let me dip my toe in to see what it would cost to buy because now I'm giving all of my money to a landlord because it's so expensive, let me see what the cost- I'm doing a lot of rent vs buy situations. I feel like the age to buy is getting younger than it was a few years ago.
I asked Chimere if she thought Covid was to blame for some of these trends, as the housing market experienced a surge in prices as the pandemic raged on.
I think it's a combination. People's priorities have changed, you know? Do you want to be in a two-bedroom apartment with someone you don't necessarily know? Or in a four-bedroom with all these people.
All the prices going down then going back up, it's just like "Let me take care of myself" That's what I'm seeing. 'Let me get something by myself, and I'll figure it out. Whether it's gonna be smaller, but at least I know it's mine, and God forbid something like this happens again, I have my little space.
Chimere's Favorite Building: An Art Installation As A Building
NYC boasts some of the most jaw-dropping and unique constructions across the world and since real estate agents see many buildings a day, both inside and out, we had to know which of all the gorgeous builds is Chimere's favorite.
I like 56 Leonard, it's just beautiful. It's the Jenga building. The building, by Herzog & de Meuron, located at 56 Leonard Street in Tribeca, was fully sold, shortly after its critically acclaimed opening in 2017.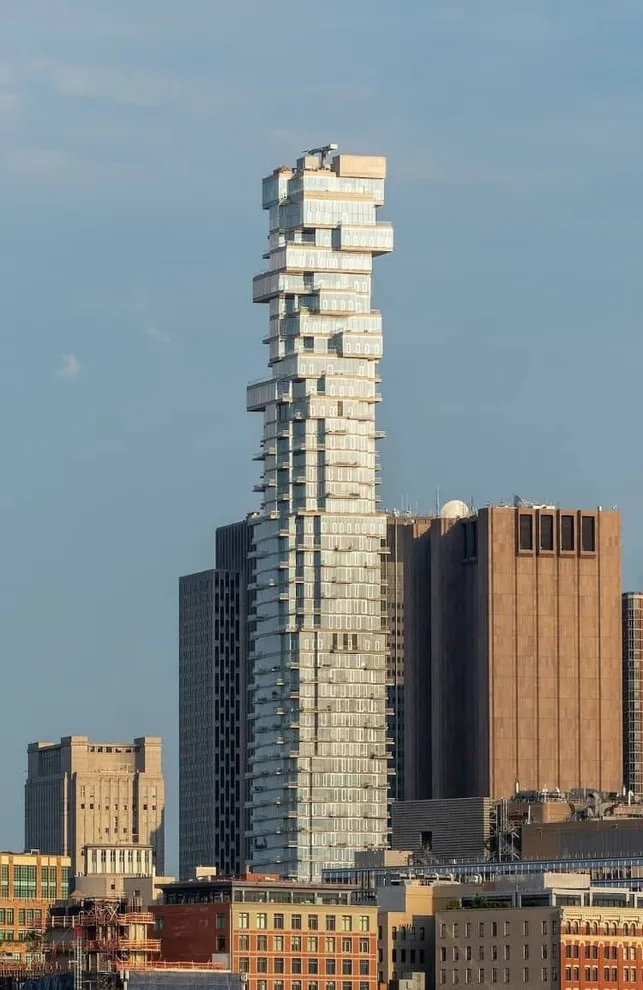 It's just beautiful. It has an amazing lobby, it's right in Tribeca. It's got a beautiful art installation outside. It's just gorgeous. The windows in the apartments are all floor-to-ceiling. Most of the apartments have at least one outdoor space. It just looks like when you see one of these movies when you see a successful person in New York, they would live in a building like this, you know? I just love it. All of the amenities. It's just fabulous. It's quintessential fabulous New York, if you will. You're in there, and no one can see in because the next building is so far away, you're so high in the sky, it's just beautiful- I really like it, I love it actually.
Any Last Tips?
I think it's important for people to know that they really should work with a good real estate agent. Real-estate agents are quintessential in helping someone find their place to live, renting or buying or selling; it's our job. Most successful real estate agents, successful ones that I know, myself included, we work seven days a week. We are really in the market, and we know what's going on… you do yourself a disservice by trying to figure something out by yourself, [as agents] have all of these inside secrets and tips and tricks. It's almost like going to court without a lawyer – representing yourself is not a good idea.
We're helpful. Find a good one, not saying just pick anyone, find a good one that you like and you jibe with and let them help you find something in the right apartment for your price range, all the amenities you need. We also renegotiate for clients, a lot of clients don't know that, we have relationships with management and landlords and we can say 'hey, I need a couple of hundred dollars off.' People don't know that but I can do that and I do it all the time. I'm bringing multiple clients, they're only bringing themselves. By bringing multiple clients to the table, agents like Meerschman are sometimes able to negotiate lower prices or other favorable conditions on behalf of buyers and renters.
We're here to help.
I asked Chimere if she had any recommendations on places to start one's search for a quality real estate agent.
You know that Corcoran is a reputable real estate firm. You know RentHop is reputable, they're like the #2 place to find an apartment. A lot of people [agents] are going to respond to you, but sit down and interview them, say, 'I need this, this, and this, can you help me?'
You'll know if that real estate agent is a fit, and you'll know if they're not. Nothing wrong with talking to a couple of people and saying, 'Hey I found someone I like, and I want to work with you.' And you tell them that, tell the real estate agent, 'I want to work with you exclusively.' They'll be happy, you'll be happy, and it will be a great situation.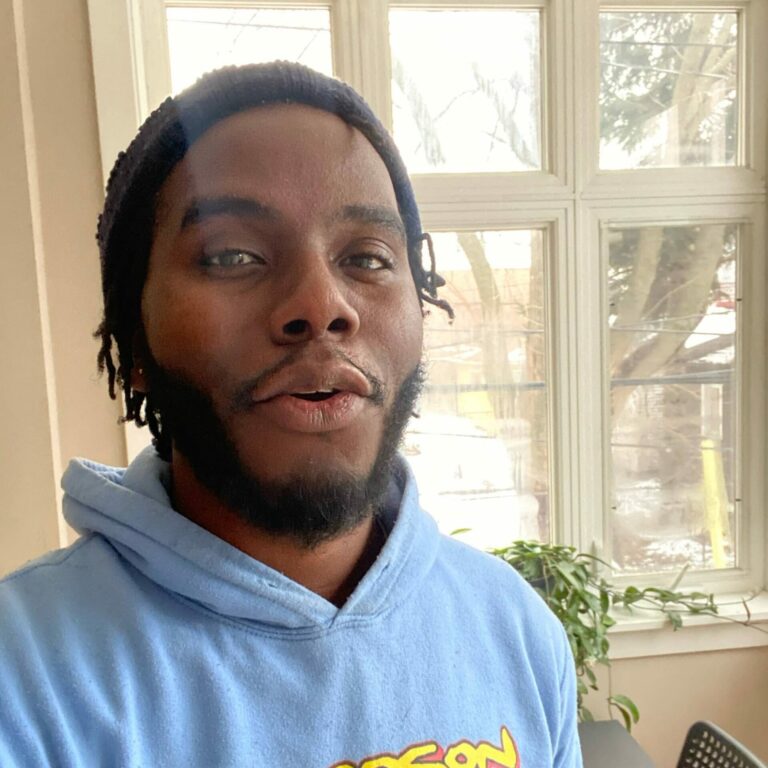 Josiah Thomas Turner is writer and musician based out of Washington Heights, New York. Turner received his undergraduate degree in Drama from the University of Wisconsin - Stevens Point before earning an M.F.A. in Playwriting from The University of Texas at Austin. Born and raised in Milwaukee, Wisconsin, Turner trained as a multi-instrumentalist from a young age and spent much of his early years creating and performing music. Josiah's current interest include animation, video-games and French-Canadian prog-rock.