If you're not from New York and you're trying to find housing, chances are you're going to need a little help navigating the NYC apartment scene and all its terminology. Whether you're buying or renting, knowing the different types of terms used to describe available spaces is of key importance to your success. It can be difficult to find the perfect niche for your specific needs, especially in an unfamiliar city. Add to that, the fact that you're in one of the least affordable cities in the country, and you could have quite the challenging situation. Living in the city that never sleeps does have its price—pro tip, most people have roommates to share expenses with. To help your search, we've made a guide to the many different terms associated with housing in New York City.
How Condos Are Different Than Apartments 
In NYC, when you hear the term apartment, keep in mind that it's a blanket term used to describe a residence inside of a shared building. It references a form of living rather than a type of residence. A condo refers to a building where everyone owns their individual apartment, and have deeds to the property. It's said to be the most flexible form of ownership in New York City, because condos are easier to rent or sell and have fewer restrictions. An apartment can be either rented or sold, but a condo generally implies ownership.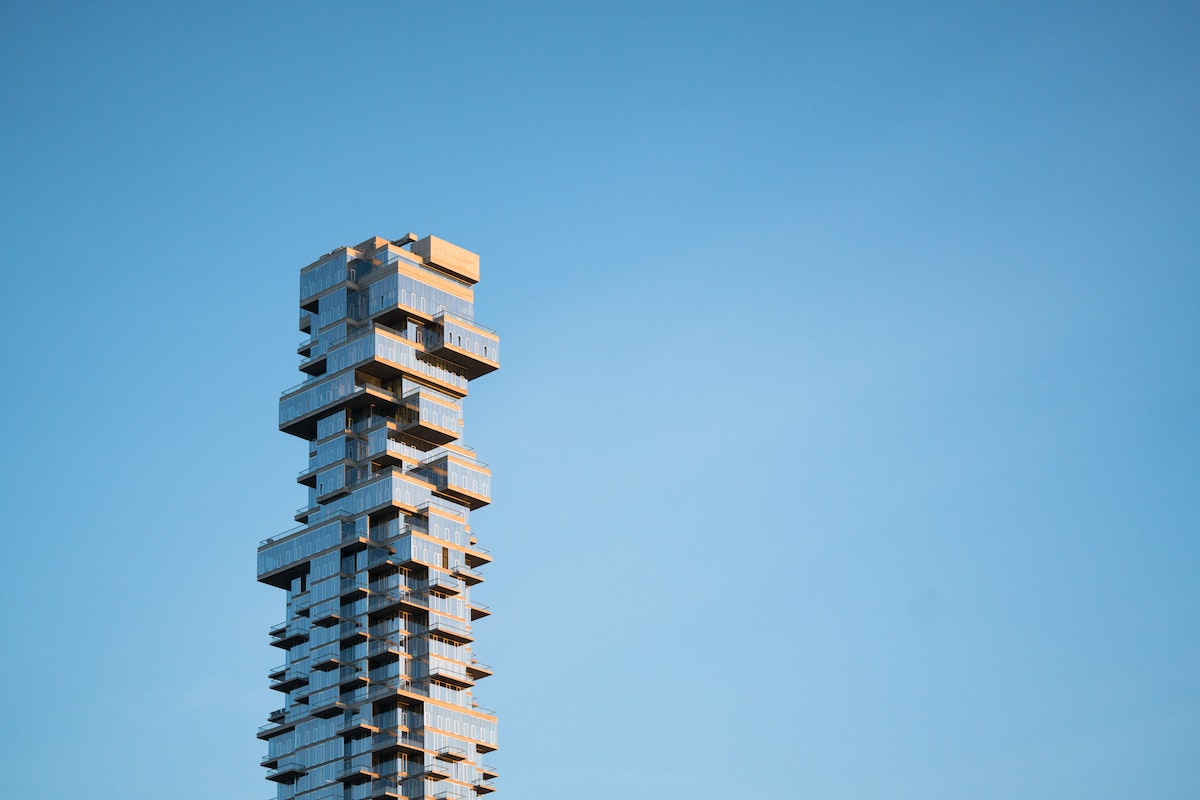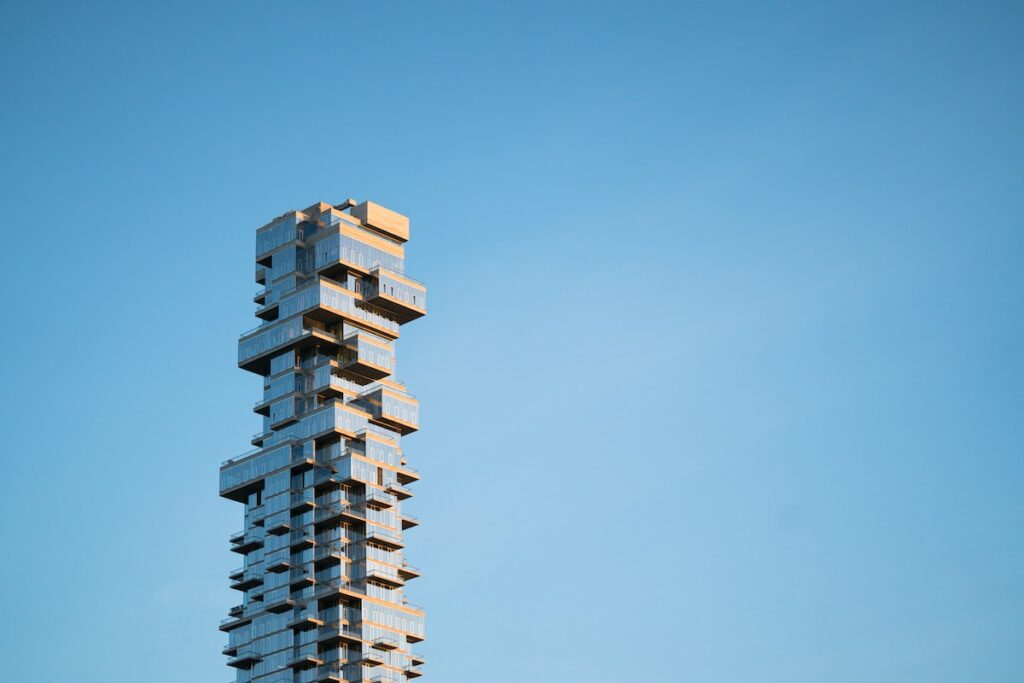 What's a co-op in New York City?
Co-ops, short for cooperatives, are a different model of ownership than a traditional condo with a singular owner. In NYC, co-ops account for 75% of residential housing options. When you purchase a co-op apartment, you're actually buying shares in a corporation, which is the building itself. Therefore, you do not actually own your apartment. Instead, you have a proprietary lease to occupy a certain space within the building—one that can't be canceled (unless you decide to sell it). When a person is interested in buying into the co-op, they will also have to be approved by the co-op's board, which is made up of other tenants who are elected to be members. Co-ops typically come with many rules for residents and extra fees, so work closely with an agent to help guide your selection.
What is a condop? 
If you come across a building with a store on the ground floor and condos for sale above, you've likely found a condop. These are fairly rare, but do exist throughout the city. Mixed-use buildings with commercial space alongside condos or residential space are called condops. These buildings have multiple boards that govern the commercial and residential areas separately. Because of this in particular, be sure to do your research on condop ownership, especially on the commercial side of the building you're interested in. There can be problems with building rules in condops, especially when the commercial co-op board has more shares (and thus more power) than the residential co-op board.
What is a pied-à-terre? 
Well, let's start with the obvious: it's a French word, and originally started in Paris. The translation of pied-à-terre is "foot on the ground," and in the case of many New Yorkers, it really means having a "foothold in the city." For many, commuting for 2 hours or more to get to the office every day is not sustainable. It may make sense to get a place in the city that you can go during the week: a pied-à-terre. Because affordability is an issue in NYC, sometimes coworkers or colleagues go in on one, sharing the benefits as well as the costs. It's also simply called a second home, as the definition here in NYC is a home that is not your primary residence. If a home is purchased by an LLC rather than an individual, or the owner is not receiving the tax benefit offered to residents only, the home is considered a pied-à-terre. According to recent data, there are more than 10,400 pieds-à-terre in Manhattan alone. 
Defining Low-Rises, Mid-Rises, and High-Rises 
These terms may seem to be fairly self-explanatory, but there are specific definitions for each one, so you know exactly what size building is being referred to when you see it in print. A high rise is a building with an occupied floor 75 feet or more above the lowest street level, for fire truck access. This is the technical definition of a high-rise, however a more simplified, generally accepted definition is a building with 13 floors or more. In contrast, a low-rise building is typically 4 floors or under, although some websites say 3 floors and under. A mid-rise is typically 5 to 12 floors high. A skyscraper is usually 40 floors or higher and can also be categorized as a high-rise. 
What is a Walk-Up Apartment in NYC?
The term walk-up (or walkup) means exactly what it says—you'll need to "walk up" stairs to get to your apartment because it's in a building with no elevators. There are many advertised no-fee walkups available that are typically not as expensive as buildings with elevators.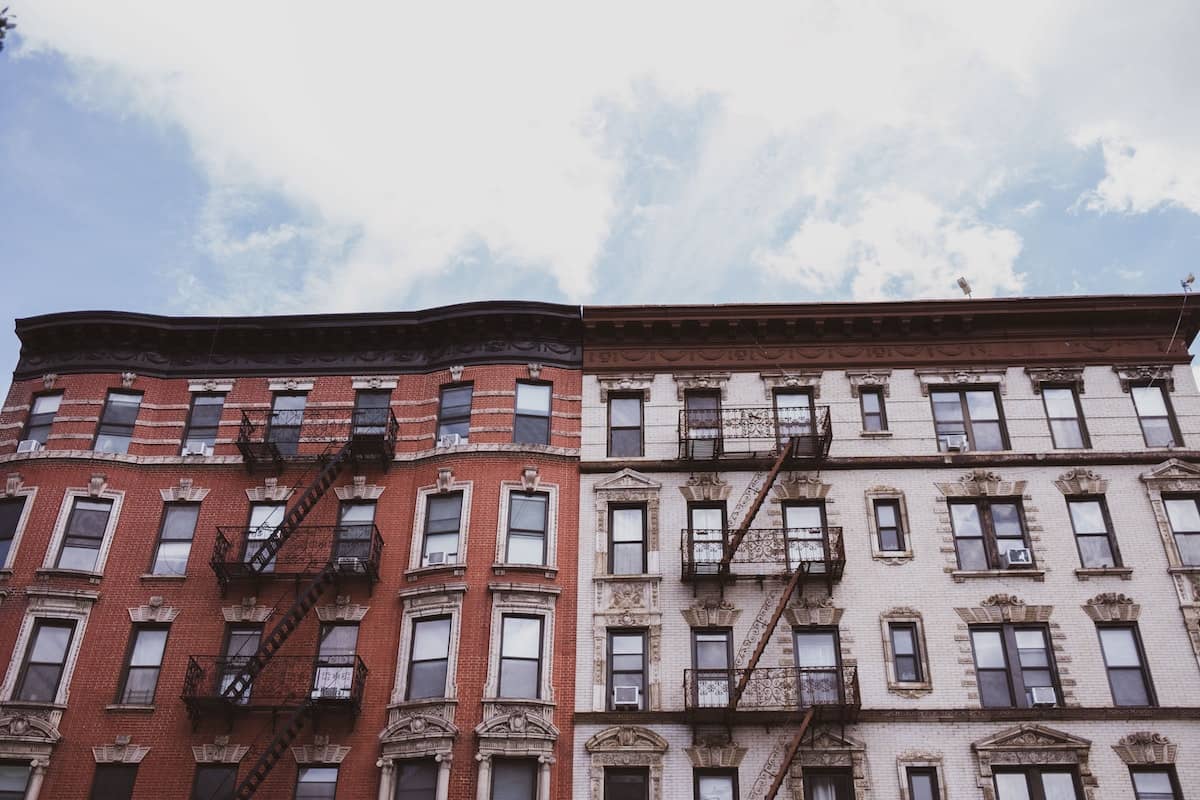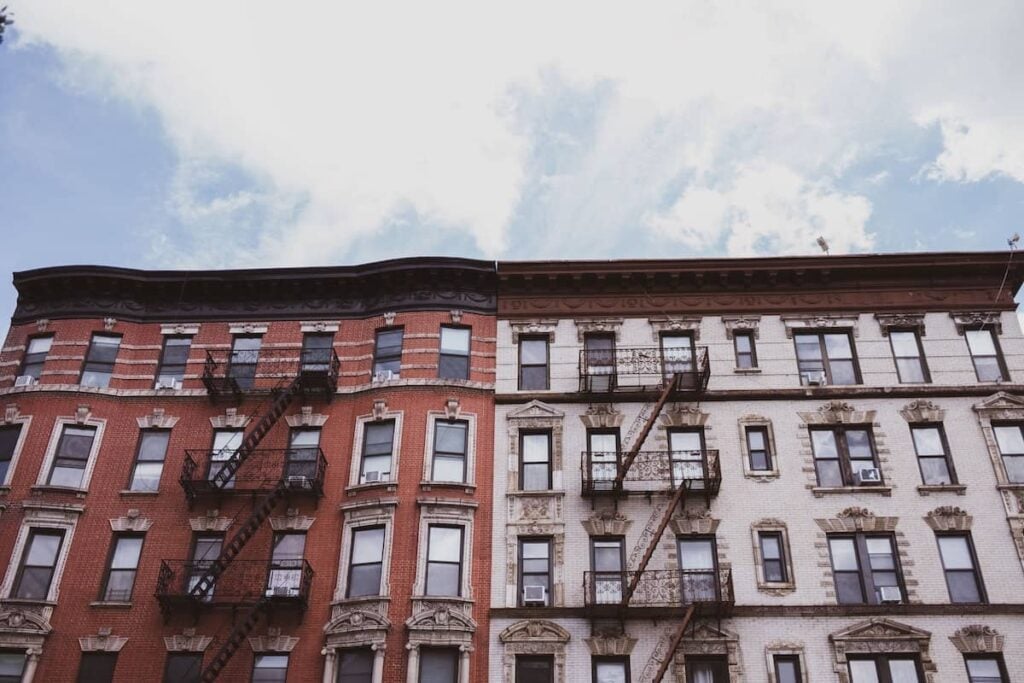 Definition of a Prewar Apartment
A prewar apartment in NYC is defined as anything built before World War II, so generally between 1900 and 1939. The distinction is made due to the creativity of layouts, quality of building materials and the amount of space in the living areas. But most importantly, these units will typically have decorative features like patterned floors, plaster, moldings, high ceilings, and sometimes large windows.
Garden Apartments
In NYC, garden apartments refer to units typically located within a townhouse at ground or partially below street level. These units boast direct access to an outdoor space like a patio or garden, and are common in neighborhoods like Harlem, Bedford-Stuyvesant and Park Slope. Typically, they're one-bedroom apartments. If set back from the street, garden apartments will sometimes offer a small front porch area as well. These units often lack full sunlight due to being on the lower level and surrounded by other buildings, so the garden area is often located in the shade. But you can save up to 30% by opting for a garden apartment, and they're also more energy efficient.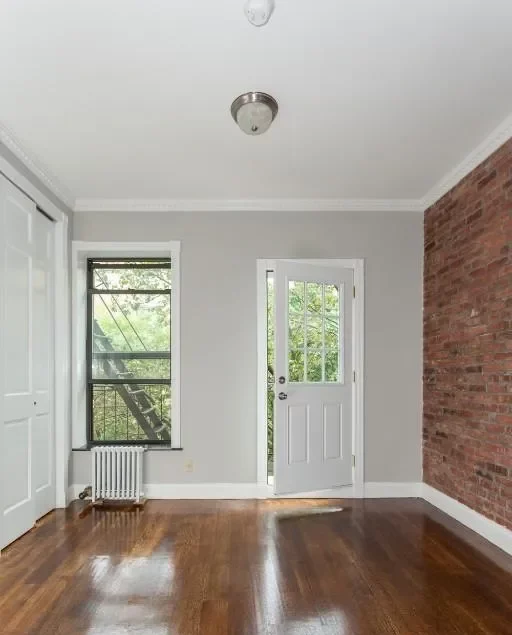 Basement Apartment Definition
To be considered a true basement apartment, the unit must meet the following criteria:
At least half of its height must be above street level 

There must be a window in each room 

Ceilings must be at least 7′ feet high

Walls must be proofed against water and dampness 
Additionally, the owner of any two-family home must obtain a new certificate of occupancy designating the home as a multiple dwelling. Keep in mind, that if you don't check for these things and decide to rent one anyway, you do so at your own risk. These apartments are vulnerable to flooding and fire, and it can be risky to only have one exit. All that said, legal basement apartments can be just as nice as an upper-level apartment—and often, a bit cheaper.
Micro Apartments for Simple Living
Trending like crazy, the "micro" apartment has been gaining popularity lately. NYC has a law stating that all apartments must be at least 400 square feet. However, in 2013, former Mayor Michael Bloomberg enacted an exception to this rule to allow micro apartments. They're small units, typically measuring between 260 and 360 square feet. But there's no legal minimum, and there are other, even smaller micro units (also called micro studios), that measure as little as 50 square feet. These extremely tiny apartments feature high ceilings and large windows.
Penthouse Is an Official Term in New York
But there is a specific NYC building code that defines a penthouse to be "an enclosed structure designed for human occupancy, placed on or above the roof of a building." The New York City penthouse is one of the most coveted of all, making it unaffordable for the average person. They are usually the largest and nicest of all the units, and nearly always provide stunning views of the city from their high vantage point. Even buildings with less expensive real estate often have a penthouse or even low and mid-rise buildings.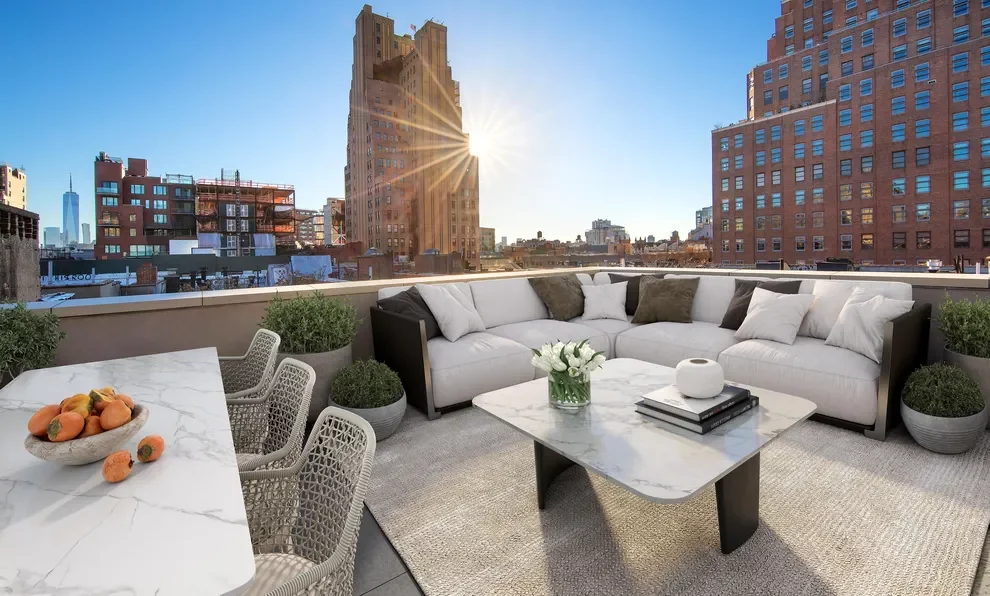 Common Apartment Floorplans In NYC
Floor-Through Apartments
A floor-through apartment, condo, or coop refers to a unit that encompasses an entire floor of a building. However, there is one exception: some owners call a unit a floor-through if it extends the full length of the building, even if it doesn't take up an entire floor. Either way, these spaces typically have windows in the front and back for better circulation, and have more layout flexibility. You can generally find this type of apartment in older townhouses that have been converted to multifamily buildings. You can find these in parts of Crown Heights, Bushwick, and Ridgewood, Queens. 
NYC Defines Duplexes Differently
In New York City, or at least in Manhattan and Brooklyn, a duplex has a different definition than in most other states. Most commonly seen in condos and coops, it typically means that two units have been combined into one. This is often a 2-floor apartment connected by a stairway or an elevator, or two units side by side with added doors between them.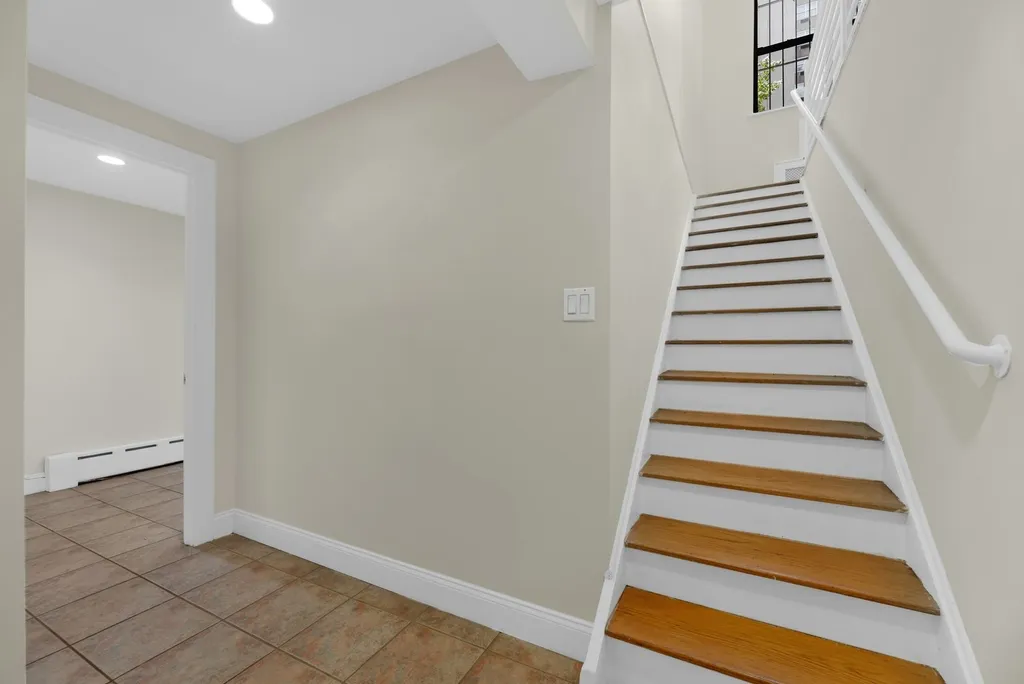 These residences are spacious and private. Similarly, a triplex involves 3 floors (or units) into one. Because they're typically customized builds, these are rare finds in the housing market.
Classic Six (and Seven) 
For those who can't do without the space and layout of a typical house (and can afford it), the classic six is for you. These apartments are found in prewar buildings prior to 1940. They consist of six rooms: kitchen, formal dining room, living room, two separate bedrooms and another bedroom off the kitchen as the "maid's quarters." These classic homes also typically have two full bathrooms, plus one attached to the maid's room. It was a sign of the times, for the affluent. There is also the "classic seven," which includes another bedroom. These roomy places are found most in upscale neighborhoods like the UWS or the UES, but can also be found in Brooklyn's Park Slope, Prospect Heights, and Brooklyn Heights.
What Is A Wing-Two Apartment?
A "wing-two" is a two-bedroom unit conjoined by a small common space, such as the kitchen, but there's not usually much else. It has two bedrooms, but otherwise is very small. A wing-two can make a terrific option for roommates trying to save on expenses. 
A "True One" Bedroom
The so-called "true one" is an apartment with a layout that has at least two rooms that are separated by a door—a "true" one bedroom. Now keep in mind, NYC apartments are small to begin with. This distinction is important because there are plenty of one-room studios in New York, so it's crucial for apartment hunters to know whether there's a door that separates the bedroom from the rest of the living area.
Junior Ones 
The "junior one" falls somewhere between a studio and a "true one." It's also advertised as a studio + office, and the reason for that is a NYC housing law that states a bedroom must have a window and a closet to legally be called a bedroom. So basically, a junior one is a studio with an extra windowless, closetless room.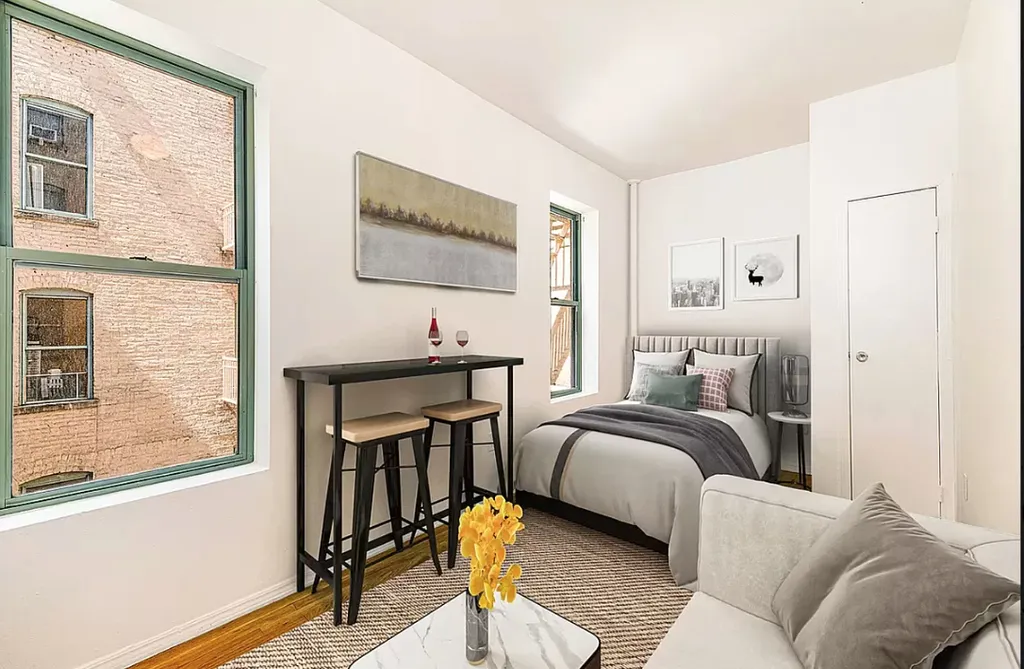 Alcove Studios 
The alcove studio is similar to a "junior one." While junior ones tend to have a separate room that cannot legally be called a bedroom, alcove studios have a nook or alcove area that is just big enough to fit a small bed or a desk and chair. In an alcove studio, you may need to put up your own partition, and the area may or may not have a window (but generally do not). 
Convertibles and Flexes
A fairly common term for some apartments is the "convertible" or "flex," short for flexible. The term refers to one space being large enough to be converted into two spaces. It can feature any bedroom count and is typically advertised as a "flex one" or a "flex two." For a while, it seemed as if these units were going away for good, but it seems they are still popular. Some landlords will still allow the installation of pressurized temporary walls, which don't use nails, screws or hardware that can damage the structural integrity, and provide the privacy of walls for partitioning space for roommates.
Are railroad apartments next to trains?
Nope! The term "railroad" actually refers to a floor plan with rooms that lead into each other without a hallway or alternative passage, sort of like cars on a train. This means you might have to walk through the kitchen to get to the bedroom or bathroom, or through the bedroom to get to the kitchen. These apartments can be a pain, but rent can be up to 20% less just for being willing to put up with a semi-uncomfortable floor plan.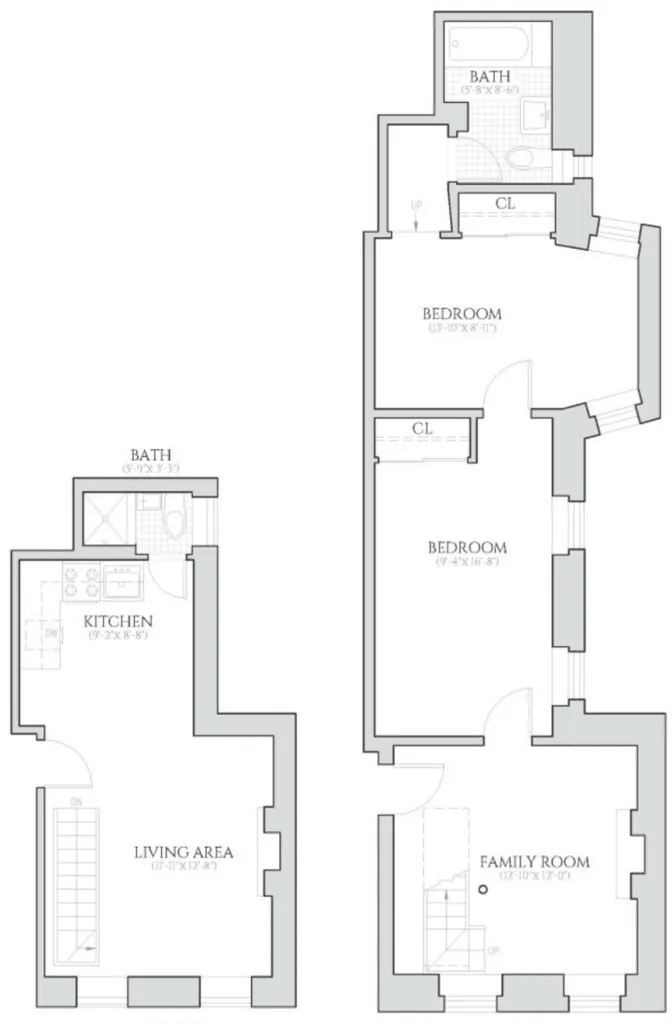 The railroad apartment building model is typically prewar, especially the late 18th century to early 19th century, and were built to optimize space, therefore are often extremely narrow. They can also lack proper air ventilation or circulation, or even windows. However, New Yorkers understand the value of housing discounts of any kind, and know that if you're going to find something affordable, you may have to give up some things in return. Plus, there are modern ways to fix minor issues like these—or at least make the best of them.
Loft Apartments Are Still Trendy
In NYC, loft apartments are romanticized and commonly sought after. Artists popularized the NYC loft, and today they are often seen advertised on social media, and are featured in many movies, books and TV shows, perpetuating the trendy fascination. They're known for having quite a few distinctive characteristics such as:
Large, open floor plans 

Oversized windows 

High ceilings of 10' feet or higher 

Are at least 400 square feet (by NYC's "Loft Law")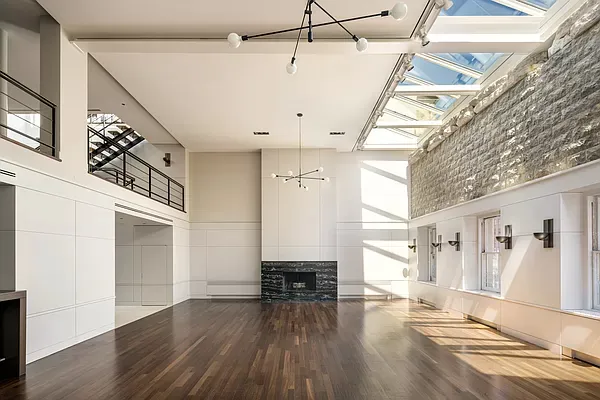 A true loft apartment will be located in a multifamily building that's been converted from commercial to mixed-use. The building typically will have once been used for manufacturing, commercial or storage. Most lofts are specifically converted warehouses or factories, but today cannot be in a business-industrial zone unless located in Williamsburg, Greenpoint, or certain parts of Brooklyn and Long Island City.
Townhouses, Rowhouses, Brownstones, and More
While townhouse, brownstone, and rowhouse are terms that are used interchangeably in NYC, they are actually 3 different things. A quick way to think of it is that a townhouse may or may not be attached and will look similar to its neighbors, while a rowhouse shares a wall with another home and will have almost the same design. Both will be multiple-story homes and similar in size. A brownstone can be either a townhouse or a rowhouse but will have the literal brown stone exterior.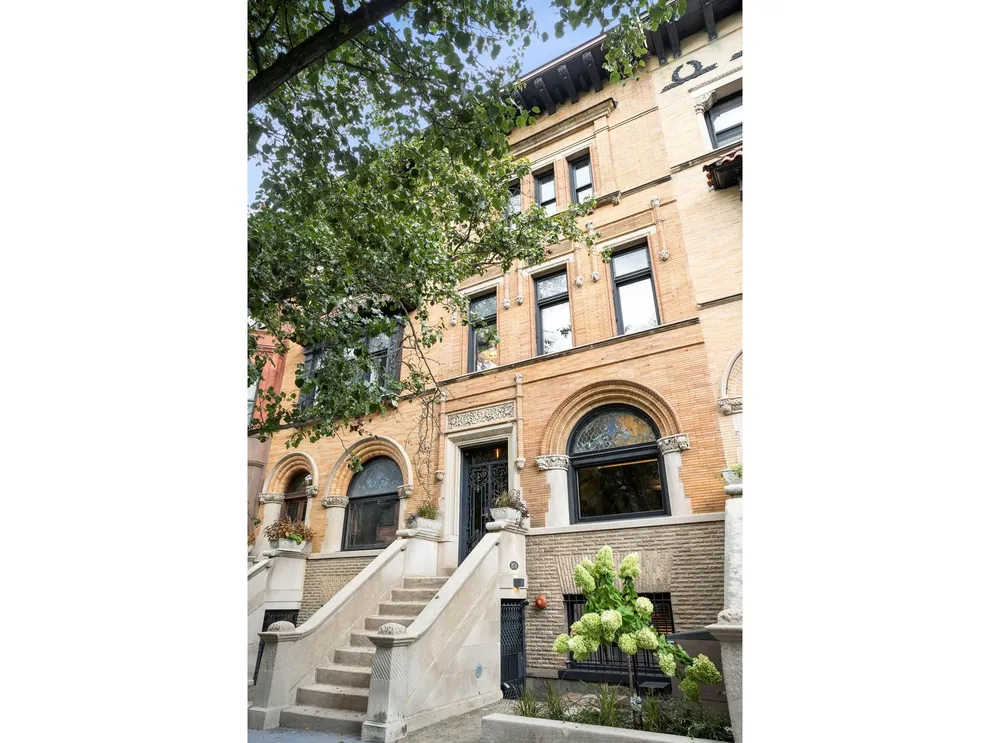 What are rowhouses?
The term rowhouse comes from London, where they're prevalent. They're similar to townhouses, but a rowhouse is not as fancy or nice as a townhouse, and typically rowhouses are identical-looking houses all in a row. Rowhouses are usually between 2 to 5 stories, containing one or two family homes. They share one or both side walls and a roofline with the structure next to it, making a row of houses that all look alike and are the same size. Units within the rowhouse are sometimes called "Two Up, Two Down" because of the shared walls and chimney between units. Brooklyn has many of these rowhouses in its oldest neighborhoods, and many that have been converted to multiple dwellings. According to the Landmarks Preservation Commission, rowhouses are the dominant building type in New York City's historic districts. Many were built between 1800 and 1925 to house a growing middle class.
Brownstones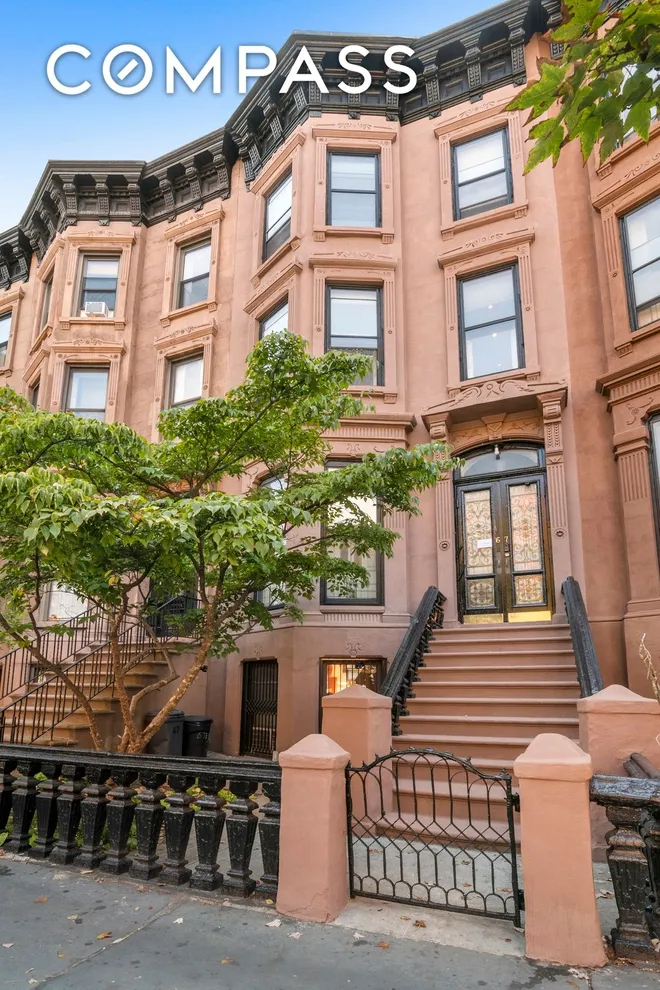 A highly sought-after real estate option in New York City is the brownstone. The term brownstone is often used to describe a townhouse, but it does have one defining characteristic: the building material. No, it's not just brown-colored stone. The term refers to a brown-colored sandstone that was easy to quarry and easy to carve in any direction, which made the material popular in building. The "brown" stone actually starts out pink and turns brown over time. But it can also degrade over time, which is one reason it's not used much anymore. In any case, brownstones are a charming and historic part of many NYC neighborhoods, such as the Upper West Side, Harlem, Fort Greene and Bedford-Stuyvesant. NYC brownstones are some of the most luxurious and desired dwellings in the city. 
Clapboards
Clapboard townhouses are known for their horizontal wooden plank siding. They require a lot of maintenance, and generally are quite expensive. You can find them in Sylvan Terrace in Washington Heights and the West Village.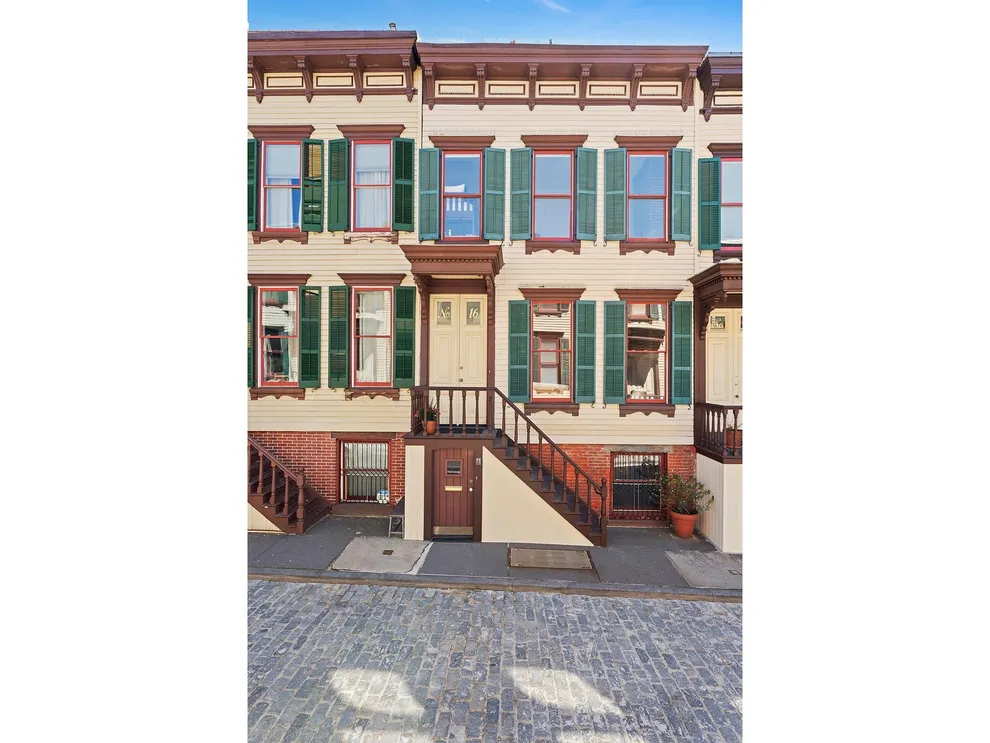 Limestones 
Limestone townhouses are more durable than brownstones. Considered high-end construction material, limestone is used in building mansions like the Herbert N. Straus House (where Jeffery Epstein lived) and certain NYC landmarks—the Empire State Building, the Flatiron Building, and 30 Rockefeller Center, for example. Limestone townhouses can be found on the Upper West Side and the Upper East Side but are also common throughout Brooklyn and other boroughs. But beware, limestone also requires a lot of maintenance, and cracks are common.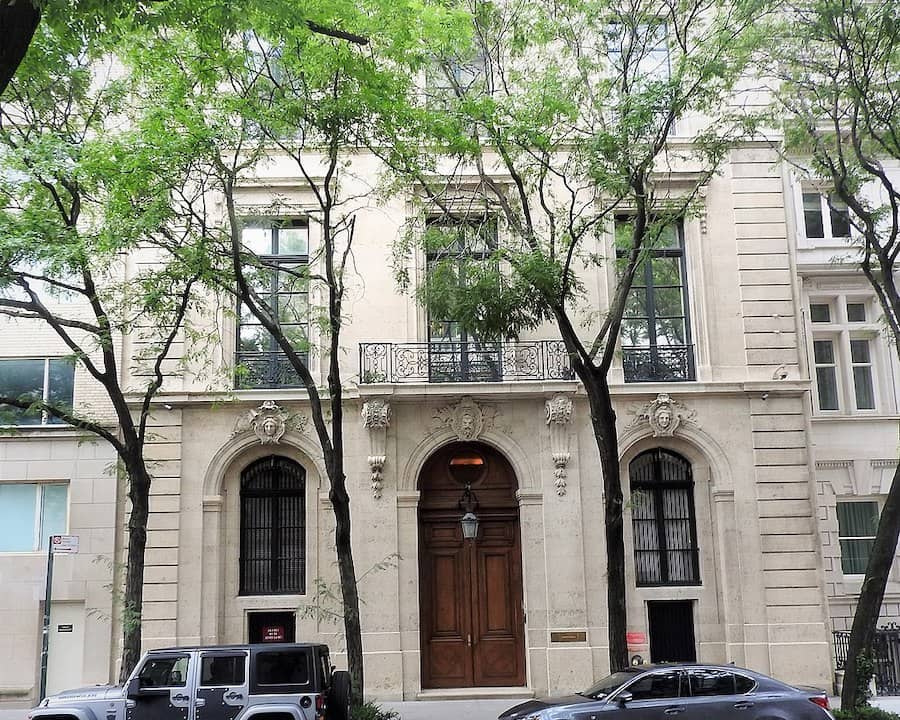 Vinyl-Sided
There are vinyl-sided townhouses, which some people like and some people hate. But in concept, the material is revolutionary—it's durable, and doesn't warp, rot or crack. But you won't find many in Manhattan. Vinyl-sided townhouses are most common in Brooklyn neighborhoods like Williamsburg and Greenpoint, as well as in parts of Queens.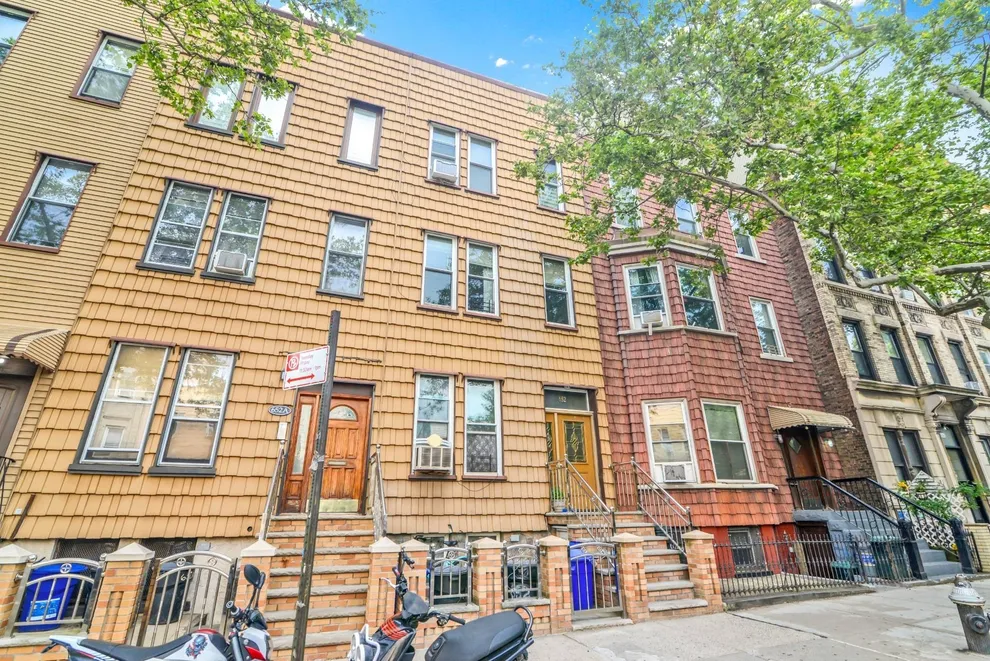 Brick
Whether on the outside or the inside, brick adds charm and durability to any building. Brick is fire-resistant and provides extra insulation, so brick townhouses stay warmer in the winter and cooler in the summertime. Brick townhouses are loved for their lasting strength and little maintenance. They can be found throughout New York City.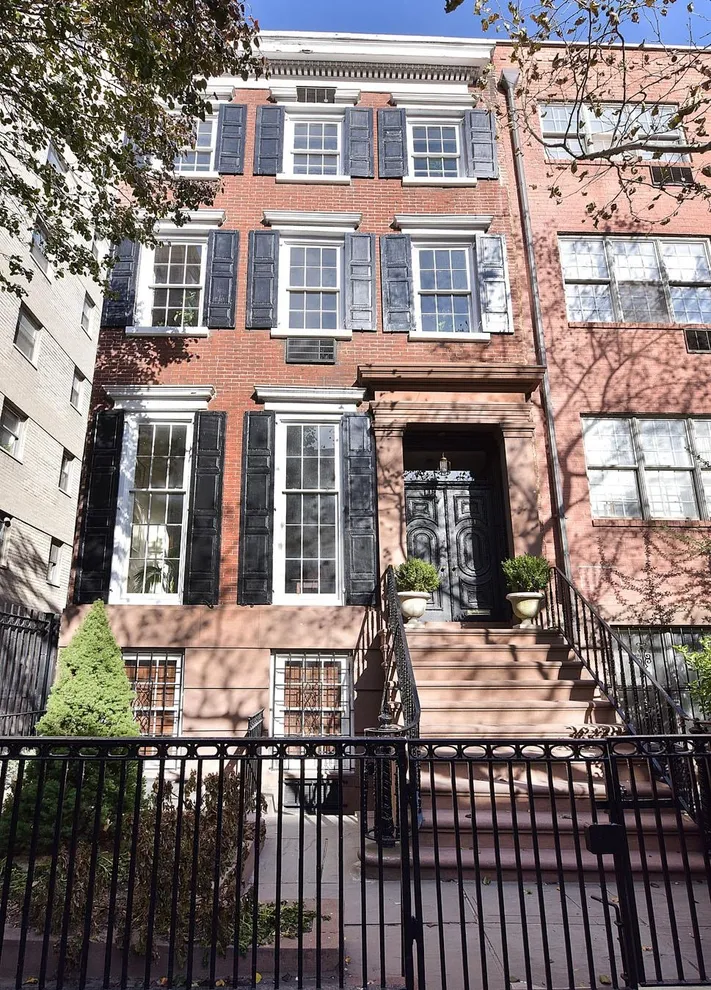 Though learning all the many different types and terms of the NYC housing market can feel overwhelming, it won't be long before you get the knack and find the right fit for your needs. New Yorkers have learned many creative ways to make city living possible, even if you can't afford to spend 50% or more of your income on housing.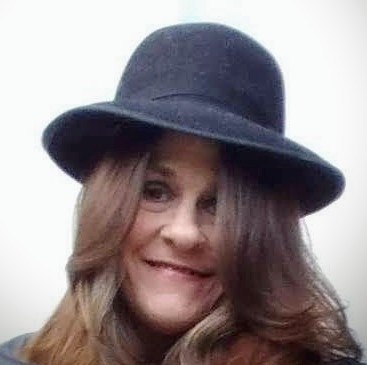 Rochelle Harris is a passionate writer originally from Phoenix, AZ. who credits her success to integrity and determination. She has a great sense of humor, loves music and her family, and writes fiction and poetry in her spare time. She is excited about the New York experience and lifestyle! Follow Rochelle on Twitter at @LinguisticAnRky or get in touch at [email protected]