NYC Land Use Approval Takes 2.5 Years, Report Finds
Covid and public safety stole the national headlines and news coverage when Eric Adams ran for mayor in 2021, but affordable housing was also a main concern among New Yorkers during that election. In 2021, it ranked as the third top issue among NYC Democratic primary voters, with 37% citing it as a major problem. Unfortunately, NYC has only become increasingly unaffordable since then. 
Between July 2021 and July 2022, median rents in Manhattan grew nearly 30%, while rents rose 18% in Brooklyn and 10% in Northwest Queens. NYC's skyrocketing cost of living is partially a consequence of a citywide housing shortage, which forces tenants to compete over a dwindling number of available housing units. For example, as Manhattan rents boomed between July 2021 and July 2022, the apartment vacancy rate in the borough fell from 6.07% to 2.08%. 
Low vacancy rates in NYC point to a clear need for more housing — both market-rate and affordable. A January 2022 report from REBNY concluded that NYC would need to build an additional 560,000 housing units by 2030 to keep up with the expected population and job growth. Unfortunately, the city is not on pace to meet that threshold, and a new report sheds some light on why NYC can't build housing fast enough to keep up with demand. 
NYC's Lengthy Land Use Approval Process
A report from NYC's Citizens Budget Commission (CBC) went in-depth on the problems behind the city's land use approval process, reviewing the 171 private zoning applications filed between 2014 and 2017. The commission concluded that the median time it took for a zoning application to receive final approval was 2.5 years. On top of that, only 103, or 60 percent, were actually approved after going through the approval process and environmental review. 
To be clear, the 2.5-year process applies to private land use applications for discretionary zoning changes. This happens when developers want to build a project that conflicts with the current zoning of the land it sits on. In that case, they can apply to modify the zoning, often with very minor changes. After the developer goes through the land use application process, they can then apply for a building permit. 
This lengthy land use approval process makes building enough housing in a short period of time quite difficult. The report also found that a two-year delay can increase development costs by 11-16%. That's around $63,000 per unit in a low-rise multifamily building and $76,000 per unit in a high-rise residential project. Of course, developers pass on a huge portion of the extra development costs to New York's tenants and homeowners, which only adds to the unaffordability in the Big Apple. 
"If our development process is such that it increases the cost of building every apartment by $67,000, then the housing that we do build is more expensive", CBC head Andrew Rein told The New York Post. 
Major Changes that the Citizen Budget Commission Recommends
The CBC report detailed some main ways to improve the land use approval process. A major proposed change relates to limiting or eliminating environmental reviews of certain smaller projects, which is difficult because it involves changing New York law. However, the report noted the importance of this change, concluding that pre-certification and environmental review accounted for about 80% of the zoning approval process. 
New York is one of only seven states that enforce environmental review for discretionary land use actions. It also has one of the longest processes for approvals among cities that have similar requirements, behind only San Francisco. NYC's approval process, for example, is twice as long as those in Boston or Los Angeles. 
New York's environmental review law is too broad, as the report argues that high-powered residents often use the statute to unnecessarily block or stall projects. Essentially, it allows wealthy individuals and influential organizations to fight tooth and nail to limit the amount of new housing that goes into their neighborhood, especially affordable housing. 
Another major change would establish an appeals process for zoning changes that the city council rejects. While this change would be tough — it involves amending the city charter — the report touches on how crucial it is. Every member of the City Council can veto both major and minor rezonings in their district, even if it was approved by the City Planning Commission. At this point, there is no appeals process to challenge council members' decisions. 
The report also proposed that New York State identify regional housing targets and incentivize local governments to streamline project approvals that align with this goal. Local land use decision-making is in the hands of local governments, but the state can establish the terms and standards for local land use review processes. The state can make it easier or faster for local governments to approve projects and provide financial incentives to localities that meet set requirements and standards.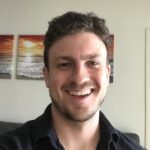 Tyler graduated from Virginia Commonwealth University in 2017 with a Bachelor's degree in Urban and Regional Studies. Currently based in Los Angeles, he works as a freelance content writer and copywriter for companies in real estate, property management, and similar industries. Tyler's main professional passion is writing about critical issues affecting big and small cities alike, including housing affordability, homelessness, inequality, and transportation. When he isn't working, he usually plans his next road trip or explores new neighborhoods and hiking trails.