Anyone who has lived in New York for very long will surely tell you just how high apartment rent can be. In fact, according to one recent study, the average rent for an apartment in Manhattan is $4,140 per month—or about $50,000 per year. Certainly not a small chunk of change.
Because rents are so high in Manhattan, as well as many locations in the other boroughs, some people have naturally wanted to find ways to make their housing situation more affordable. However, if you are someone who needs to be in a particular part of the city on a regular basis, you might find your options are limited. Sure, you can commute every day into and out of the city, but traveling for two or more hours per day might not be your idea of a sustainable solution.
In some cases, investing in a pied-à-terre might be the best way to get a "foot on the ground" without having to pay the exorbitant rents that Manhattan is well known for.
What is a Pied-à-Terre?
The term "pied-à-terre" is French for "foot on the ground"—and, as you might expect, the practice of owning these sorts of properties originally began in the crowded and rather expensive city of Paris. Essentially, a pied-à-terre functions as a second home. It is a place you can live and visit that offers particular amenities (such as access to Manhattan), though it will likely be much smaller than your primary residence.
There are many pieds-à-terre on Manhattan's Upper East Side. Some of these properties can cost ten million dollars or even more; they are usually occupied by wealthy New Yorkers that are regularly in the city but raise their families elsewhere, such as Long Island, Connecticut, Westchester County, or New Jersey.
The most obvious benefit of owning a pied-à-terre—which you might refer to as your "crash pad", "city house", or "second estate"—is that it gives you a place to stay in the city, without needing to fully commit to living in the city. Even still, many of the pieds-à-terre on the Upper East Side include a multitude of amenities that are highly demanded in the city, including a gym, parking, a pool, and more.
Martha Stark, who is a former City finance commissioner and current professor at NYU Wagner, claims that for a property to qualify as a pied-à-terre, it must not be the owner's primary residence and the owner will not be entitled to typical tax benefits offered to other New York residents.
An Appeal to the Rich—and the Middle Class
So, who exactly is the pied-à-terre made for?
When you go to the Upper East Side and see one of the many buildings where pieds-à-terre are common, it is easy to assume that these sorts of places are only for the very wealthy. However, there are still plenty of middle-class and upper-middle-class people purchasing these properties, as well. People who live more than an hour away from Manhattan but need to have a regular place to stay in the city might consider collaborating and purchasing a Pied-à-Terre as a group—this can significantly reduce the total cost of renting or buying one of these units, while still providing all the same benefits.
When investing in a pied-à-terre as a group, you may want to consider establishing an LLC—this will help make it easier to organize your legal rights and entitlements and also formalize ownership. Rules regarding pieds-à-terre vary by building, so you will want to confirm these rules before making any final decisions.
One way to potentially reduce the total cost of a pied-à-terre is to turn it into a rental property, such as an Airbnb, Vrbo, or another type of rental property. A recent Business Insider report revealed that an average Midtown Manhattan Airbnb can earn its owners about $9,000 in annual profit (after expenses), or about $750 per month. However, again, whether you are allowed to turn your unit into a rental property will depend on where you live.
The Current State of the Pied-à-Terre Market
While a pied-à-terre might be within reach of someone who is upper-middle-class, there is still no denying that the majority of New York pieds-à-terre are owned by wealthy families, individuals, and sometimes businesses.
Currently, there are an estimated 10,415 pied-a-terre properties in Manhattan, many of which are owned by international businesspeople who want to have a secondary base in New York. About 4 out of 5, or 80 percent, of these properties are condos.
New York realtors claim that while some people are willing to invest in pied-à-terre properties throughout the city, particularly Williamsburg and Long Island City, the majority of these sorts of properties are in the City's business hub, Manhattan.
Some of the most frequent places you will find pieds-à-terre in Manhattan include the Upper East Side (particularly, along Fifth Avenue), many of the Midtown co-ops, Columbus Circle, and Greenwich Village. Demand is particularly higher within walking distance of Midtown Manhattan's Central Business District.
With many New Yorkers leaving the city during the pandemic, either permanently or temporarily, there has been an uptick in international buyers looking to purchase a pied-à-terre of their own. In fact, international investment has been one of the primary forces causing some classes of New York real estate to increase in value much faster than the national average. But with the pandemic coming to the end, it is likely that some New Yorkers who are now nestled in the suburbs might begin looking for a second home.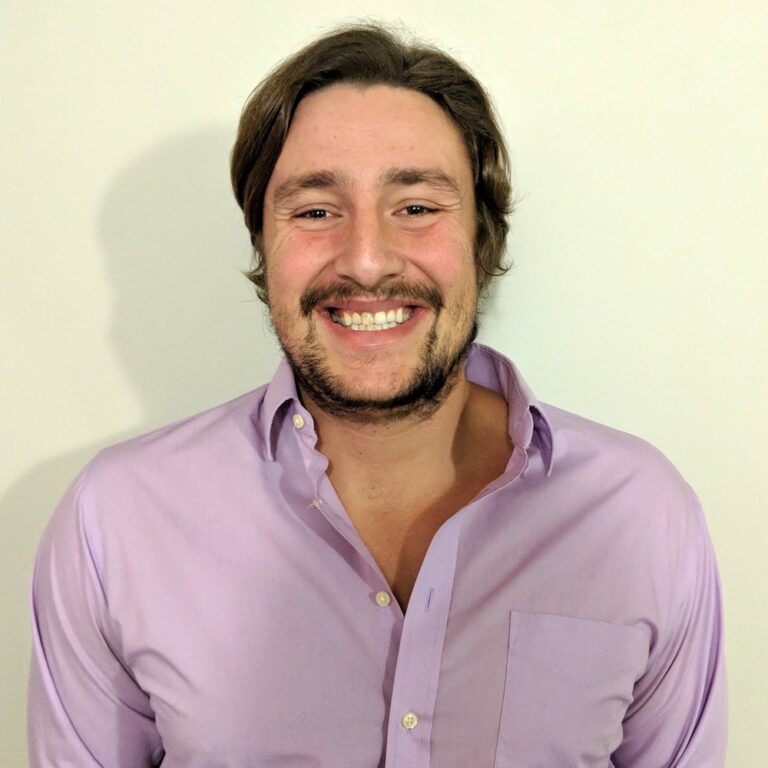 Andrew is a freelance writer that primarily focuses on real estate and finance topics. He graduated from the University of Colorado with degrees in Finance and Political Science and has since worked in the real estate, life insurance, and digital marketing industries. When he is not writing, Andrew enjoys skiing, playing piano, painting, and spending time with his wife (Maggie) and cat (Crow).