Little and Great Saint James islands have graced many news outlet headlines across world for their sordid connection to Jeffrey Epstein. Not just one, but two Caribbean Islands, were owned by the financier, and convicted sex offender who would sexually abuse and traffic young girls and women on the islands. America was riveted about this high-profile case that involved the names of some extremely powerful men from all over the world. Epstein's partner, Ghislaine Maxwell, was sentenced to 20 years in prison on June 28th for her role in the trafficking scheme.
But what has happened to the properties of these two individuals now that Epstein is dead and Maxwell's case is over?
Jeffrey Epstein's Properties
The Islands
Little Saint James & Great Saint James
The largest, most obvious of the properties that make up the real estate portfolios of these two now infamous people are not one but two Caribbean Islands: Little Saint James and Great Saint James. Jeffrey Epstein purchased the first one now know as Little Saint James, back in 1998. It was purchased for about $8 million, and Epstein began to develop it immediately, making major improvements to the compound starting in about 2007.
Little Saint James totals 75 acres and has several buildings that are connected by pathways traversed by golf carts, according to the Independent. The main residence, which we assume Epstein spared no expense in providing himself every luxury, sits abandoned on the island. There are also 4 guest villas, a helipad, a private dock, 3 private beaches, 2 pools, a gym, and a tiki hut.
Great Saint James is the larger of the two islands, at 165 acres, and is yet largely undeveloped, mostly due to conflict with the Virgin Islands Department of Planning and Natural Resources surrounding construction plans. Amidst concerns about "prying eyes" discovering his dastardly deeds, Epstein is believed to have purchased the larger island as cover for the activities going on at his smaller island. In 2016 the island was purchased for $22.5 million under the name of Sultan Ahmed bin Sulayem due to islanders pressuring the current owners not to sell to a man with his reputation.
There are a few minor structures and a marine preserve called Christmas Cove on the island. However, the New York Magazine reported that Epstein shut Christmas Cove down when he bought it. At first, the two islands were on the market as a pair for $125 million, with proceeds going to the victim's relief fund to settle lawsuits of victims that continue to come forward in the case. However, after a 12% reduction, they are now available for $55 million each or for a combined purchase of $110 million.
Epstein's Palm Beach Property
Florida was where Epstein was first charged for his now well-known nefarious activities and where he had a mansion at 358 El Brillo Way in Palm Beach. Epstein had bought the place in 1990 for $2.5 million. On the property was the main house, totaling 14,000 ft², and had 6 bedrooms, a 3-bedroom staff house and a pool house. The address is about a mile and a half from Trump's famous private club, Mar-a-Lago, and also boasted 170 feet of private waterfront.
Epstein's Property from the street in 2011 
In July 2020, after Epstein's death, the mansion was placed on the market for $22 million. Developer Todd Michael Glaser later purchased the home in October 2021 for $18.5 million – and had the place razed. Yep, you heard right – the plush mansion was completely demolished to make way for another new Palm Beach mansion – and a new beginning.
The newly demolished land was then sold to David Skok for a little over $25 million. Glaser had shared with the Wall Street Journal that due to a combination of rejection from the Palm Beach architectural review board, rising construction costs and shrinking availability of housing in Palm Beach, he planned to off-load the property.
View of the Palm Beach Property in 2021, post demolition 
According to the Netflix documentary Jeffrey Epstein: Filthy Rich, the Florida case against Epstein really didn't start until 2005, after a 14-year-old girl got into a fight at school and had $300 cash on her, but gave her mother no explanation for where it came from. Not long afterward, the mother overheard her daughter talking to a friend about having a sexual encounter with some rich old guy in Palm Beach for money. Eventually, the mother got the whole story out of her daughter and the friend, and it was the same basic story the countless other girls all told police, before and since, about Epstein's now-familiar M.O. The mother promptly reported it to the police – who told her someone would call her back. Luckily, the officer who did was a woman who took it seriously and asked the mother if she would bring her daughter down to the station to give them a statement. From there, the police started to investigate Epstein actively.
The Manhattan Mansion ~ The Herbert N. Straus House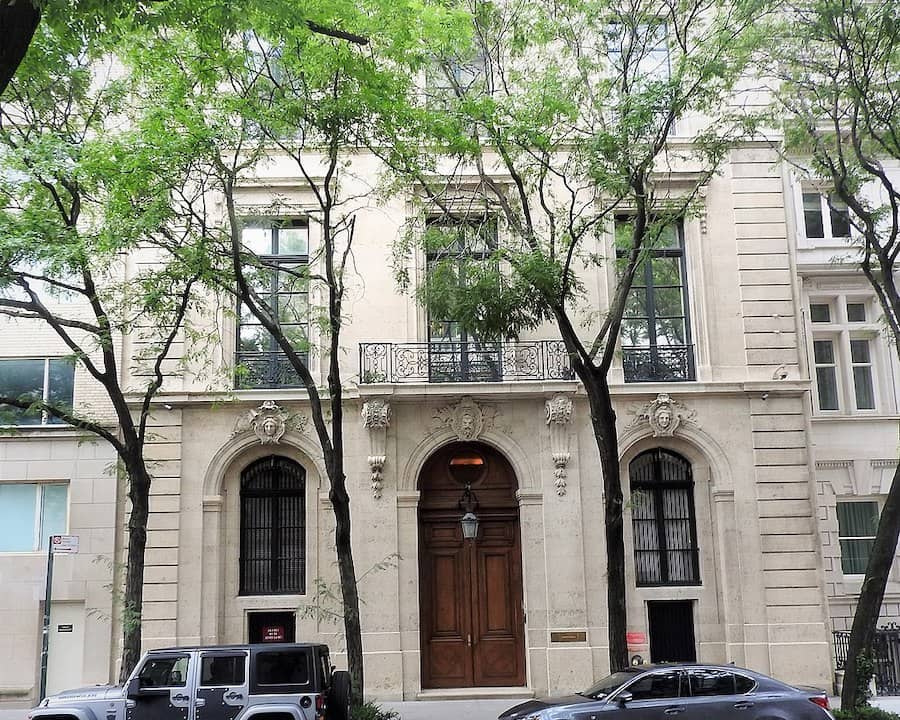 In Manhattan, Epstein resided in what is known as the largest mansion in the city. The Herbert N. Straus house, at 9 East 71st Street on the Upper East Side, is 9 floors and 51,000 ft² of mega-mansion glory. It was constructed in 1932, and in the late 1980s, it was believed to be 21,000 ft². In 1996, Jeffrey Epstein moved in, claiming ownership. In 2003, the house had somehow been extended to 51,000 ft², just in time for a Vanity Fair spread on "The Talented Mr. Epstein" in his opulent Manhattan mansion. The article describes a lead-lined bathroom with CCTV, giving credence to later testimony of hidden cameras and blackmail material being recorded. It also described eccentric and expensive decor inside a lavish mansion. The house even has heated sidewalks out front!
According to the documentary Jeffrey Epstein: Filthy Rich, the reporter for Vanity Fair who wrote the story said she was contacted by two different victims of Epstein who had already tried to tell their stories but had not been heard by the police. She said she tried to include this, including Epstein's side of the story and had asked him about it during their interview. Of course, he denied it and said they were infatuated with him and upset because it was unrequited, or something like that. The reporter says she included all of that in the story, but when they submitted it to Epstein for his final review before publishing, he made a phone call to the owner/editor, and they ended up removing that part completely at the last minute.
Originally, when Epstein moved in, the address was tied to an LLC that he and his billionaire client, Leslie Wexner, founder of L Brands attached to Victoria's Secret, Bath and Body Works, and more, controlled together. But in 2011, it was transferred to Maple Inc. that Epstein controlled alone. Epstein was a financial wizard who provided financial advice and services for the extremely wealthy – such as Wexner, a notably consistent client whose life was intertwined with Epstein's.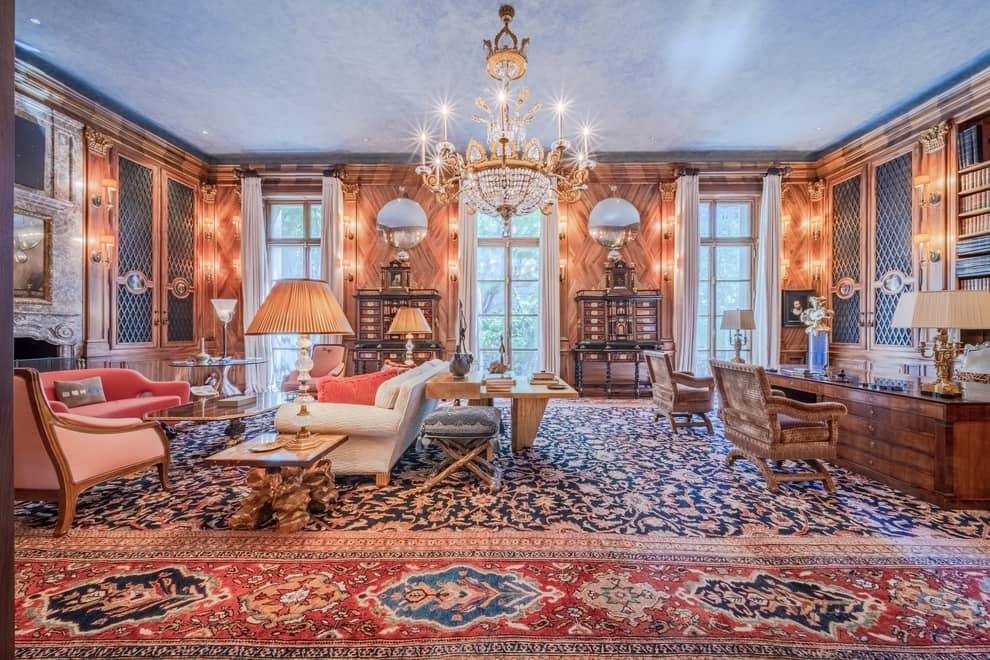 Of course, now that Epstein is dead, anyone who was publicly outed as being tied to him has distanced themselves as far as possible. Wexner is no exception, claiming to be a victim of Epstein's as well.
The duo's business arrangement terminated around 2007, but reportedly it was under terrible circumstances. Vanity Fair reported that Wexner stated Epstein stole at least $47 million from him, which for some reason, was never reported. It seems to be a source of embarrassment, which is really the only thing that makes sense here – unless of course, Epstein had something on Wexner. Epstein is said to have had incredible charisma and manipulation skills – but perhaps, all he ever really needed (besides the money, of course) were his blackmail skills.
The Manhattan home was sold for $51 million in March of 2021 to former Goldman Sachs executive Michael Daffey under Back to NYC 71 LLC. A source told the NYPost that Daffey is "planning a complete makeover, physically and spiritually." As with the other real estate transactions, proceeds went or will go to the Epstein Victims' Compensation Program.
New Mexico Property
Jeffrey Epstein also owned a $3 million mansion he had built in New Mexico, one that measures approximately 30,000 square feet – making it one of the largest homes in the entire state. Epstein also purchased a ranch that totals about 7,600 acres of private, gated property surrounding the hilltop mansion. The entire ranch, dubbed the Zorro Ranch, is on the market for $27.5 million, and includes several residences, a firehouse, horse stables, a huge greenhouse, pools, etc. – and of course, the private airstrip and hangar.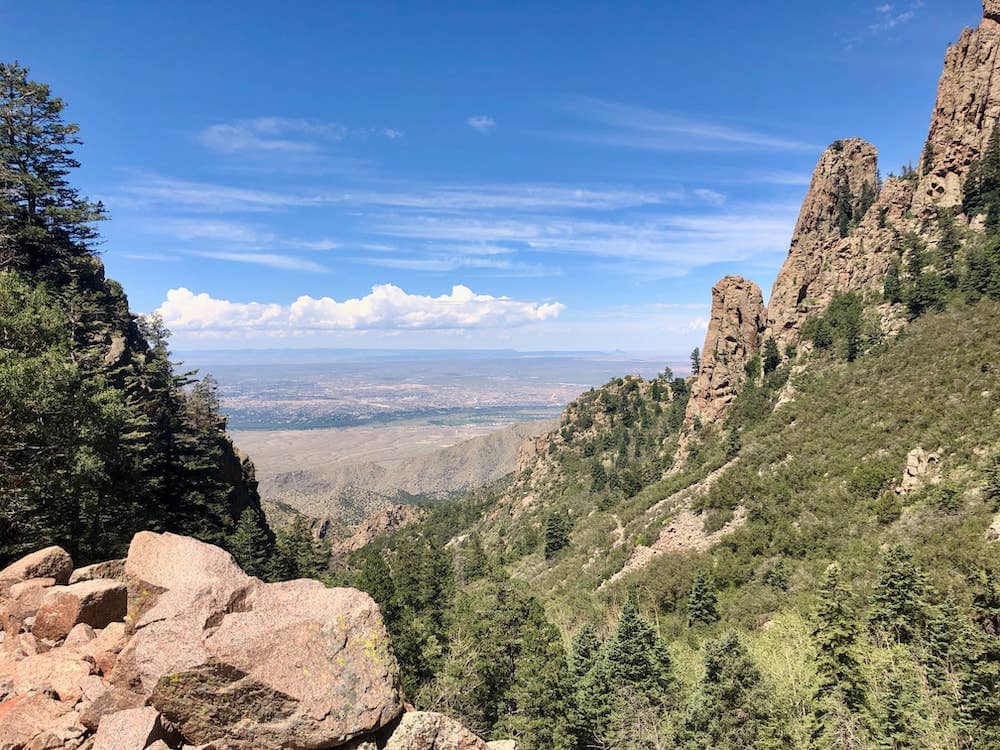 According to Realtor.com, the compound includes the main residence which is 3 stories and 4 bedrooms, a caretaker's residence, one separately and privately located residence, 4 residences at Ranch Central near the ranch's entrance, the Lodge, and the Log Cabin, all in their separate areas. The sprawling property has had no takers yet but supposedly has had interest from several unnamed sources.
Interestingly, a deed was filed in October of 2020 transferring the Zorro ranch to an alleged nonprofit church calling itself "Love and Bliss," whose address traced back to a small residential home in Redington Beach, Florida. This was the same entity that filed a fraudulent warranty on Epstein's Florida property that held up the sale process in Florida and cost the estate time and money – in turn costing the victims. In both cases, the deeds were proven to be false, but details are still unknown about the entities connected to "Love and Bliss."
Epstein's France Property
Amazingly, we didn't hear much about what went on in France, where his last property is located. It turns out the French had been hearing about Epstein's proclivities for years and when he was jailed for the second time in America, it prompted their own investigation, especially after girls reported being abused in France. In fact, they had a close associate of Epstein's in custody, as well. 75-year-old Jean-Luc Brunel, a man who ran the French top model agency Karin Models for decades, was arrested at Charles de Gaulle airport before boarding a plane, in December 2020. He was detained on charges of rape of a minor and sexual harassment in two different cases, and was suspected of trafficking minors for sexual exploitation in the Epstein case. He had long been rumored of supplying Jeffrey Epstein with underage girls, but had always vehemently denied any wrongdoing. But Brunel, like Epstein, was found hanged in his cell in February of this year, 2022 – a damning act in itself.
Epstein's Paris home is said to be located on Ave Foch. 
In August of 2019, the French opened an inquiry after the U.S. found links to sex trafficking claims due to their investigation of Epstein. The French searched the second-floor flat Epstein owned in Paris on Avenue Foch near the Arc de Triomphe, but not a lot is known about what they did or did not find.
The flat was on the market for £ 11.9 million, equal to just over the same in U.S. dollars – so just over $13.5 million. It is 8,000 ft², has 8 bedrooms, and was being marketed by Sotheby's for the executors of Epstein's estate, though no mention of the financier was in the listing.
Epstein bought the Paris apartment in 2002 for around $6 million, and according to the butler, Prince Andrew came and stayed there multiple times, even when Epstein was not there.
Ghislaine Maxwell and Her Properties
Robert Maxwell's Debt
Ghislaine Maxwell is the daughter of a British media mogul and former member of Parliament, the late Robert Maxwell. To understand her financial position, a little background information is necessary. She was educated at Oxford University and founded a women's social club in London. Months before her father's suspicious drowning death from the deck of his yacht, incidentally called the Lady Ghislaine, in March 1991, he purchased the New York Daily News. After his death, it was found that he was embezzling money from employee pension funds and was, in fact, found to be in debt for a whopping $4 billion with a net worth of $-1 billion, which of course, put his 9 children (including Ghislaine) in a terrible, disgraced position. He was also strongly suspected of being a double or even triple agent dating back to WWII. Maxwell was born in Czechoslovakia but escaped during the Nazi occupation. Robert Maxwell did manage to put $100,000 a year into a trust fund for each of his children, which was sheltered from the rest of his hidden financial ruin. This is what Ghislaine lived on when she originally moved to New York after her father's death. When she began dating billionaire Jeffrey Epstein, he provided the financial stability she had grown accustomed to. Little did she know what she was really in for…
Manhattan Residence
Until 2016, Ghislaine Maxwell lived in a Manhattan mansion about 6 blocks from Jeffrey Epstein's. It is believed to have been purchased by Epstein for Maxwell through an LLC that's been tied to him. The home is at 116 East 65th Street in Lenox Hill and has already traded hands twice. Maxwell sold it in 2016 for $15 million to real estate investor Frederick Rudd and his wife Kim Greenberg, and it was recently announced they just sold the property again for $16 million to an undisclosed buyer. According to RealtyHop, this property is 6,950 ft², with 5 bedrooms and 4 full bathrooms. Other features are herringbone oak floors, a fireplace with an antique Carrara marble mantelpiece, a 750 ft² private garden featuring a stunning, fully mature Magnolia tree, Juliet balconies, and much more.
London – Belgravia Property
The famous photo of Prince Andrew with his arm around 17-year-old Virginia Giuffre, one of Epstein's main accusers, was taken at the London home of Ghislaine Maxwell. Located in a wealthy neighborhood called Belgravia, on Kinnerton Street, in the picture [shown below], it doesn't look like much. Regardless, it's reported that Maxwell loved this "home away from home" but was forced to sell it to pay for her legal defense, according to what her spokesperson, Brian Basham, told The Telegraph.
The home is situated only a couple of blocks from Hyde Park, and the sale was said to be nearing completion back in March of 2021 for an undisclosed sum and to an anonymous buyer. The value was estimated to be around $2.7 million in U.S. dollars, and comparable homes in the area over the past two years have sold for between $3.6 million and $11.2 million. In August 2021, the home was reported as sold for £1.75 million, equivalent to about $2.1 million – even less than the speculated value estimated. This most likely indicates there's been a definite negative impact on asset value, which is to be expected with crimes against children, in particular. Indeed, a frightening crime of this magnitude and this depth of depravity, committed by those in the highest echelon of society – is shocking, quite frankly – on so many levels! However, this doesn't end here. There are a couple of other houses associated with Maxwell.
Maxwell's Massachusetts Home
At 301 Summer Street is a house where Ghislaine was living before her arrest and was reported to be on the market in February of this year, priced at $7.295 million. The home is owned by the man she lived with as her husband, Scott Borgerson. Though it is speculated they were never legally married and the WSJ reported that Borgerson declined to comment on the status of a marriage. The home is in Borgerson's LLC's name; Tidewood. Known as the Phippen-Smith house, it measures 6,100 ft² and has 5 bedrooms. It overlooks the water and is part of an enclave called Sharksmouth which includes several other area homes. Maxwell left the shared home when things started to get ugly, publicity-wise. The couple is said to be estranged.
Currently, the home has been on the market for a year listed at $6.9 million.
Maxwell's New Hampshire Escape
The last property associated with Ghislaine Maxwell is the one she was actually in when she was arrested in New Hampshire.
Perhaps the home with the most intrigue is her New Hampshire escape. According to NBC, the home was purchased by an LLC called Granite Reality – an interesting name choice, for sure – that was set up in November, one month before the December 2019 purchase. The price was $1,070,750 – and paid for in cash by an anonymous "mystery woman" whom a source told NBC news that neither the previous owner nor the agent ever knew. The home was obviously at least a temporary escape plan, one we assume she hoped could keep her concealed until she could figure out if she was going to need a "plan B."
This home is 4,300 square feet and sits on 156 acres in the rural town of Bradford, population of around 1,600 people. It made an ideal hideout, with the original listing description reading, "an amazing retreat for the nature lover who also wants total privacy" – none of the other residents in the small town had ever heard of her before she was arrested by the F.B.I. there. Maxwell was charged with six federal counts: sex trafficking of a minor, enticing a minor to travel to engage in criminal sexual activity, transporting a minor with the intent to engage in criminal sexual activity, and three counts of conspiracy. She was acquitted of the enticing a minor to travel to engage in criminal sexual activity charge but was convicted of all the remaining five charges.
Ghislaine Maxwell was sentenced to 20 years in federal prison, and at age 61 now, she will likely spend the rest of her life there. What an extraordinary fall from grace, indeed. One does tend to wonder what ever happened to that "little black book" she was purported to have and who or what might also be uncovered from a ripple effect of the investigations of Epstein and Maxwell.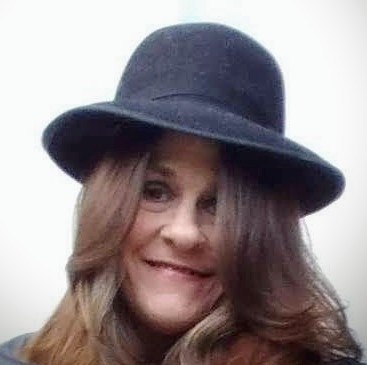 Rochelle Harris is a passionate writer originally from Phoenix, AZ. who credits her success to integrity and determination. She has a great sense of humor, loves music and her family, and writes fiction and poetry in her spare time. She is excited about the New York experience and lifestyle! Follow Rochelle on Twitter at @LinguisticAnRky or get in touch at [email protected]