If you have been on social media any time in the past 5 years, you have seen a loft apartment at least once. Whether it be from an architecture-based Tik Tok or an influencer flaunting their luxurious living space, I know you have seen a loft somewhere online. If you haven't then you are missing out. Think about a large industrial space. You know, the kind that people hold art exhibits in and what not. Picture a massive room with no walls aside from the four that enclose it to separate the space. Yeah, you heard me. Nothing to differentiate the kitchen from the bedroom… or the living room… or the office… Sounds like a lack of privacy. I know. But trust me, these spaces are immaculately stunning. Let me break it down for you. 
In search to figure out how to best explain exactly what a loft apartment is, I found multiple sources on the internet. To summarize, lofts can be seen as an abode filled with luxury. Whereas that does hold some truth, you do not necessarily need to take that route. The good thing about lofts is that they offer you a space in which you can choose to make yours in any way you may choose. With such an empty starting pallet your boundaries are endless (within reason, of course). 
Lofts are industrial buildings revamped into apartment spaces. This means that they come with some very distinct and special features that can only be seen in a loft space. We're talking high ceilings, brick walls, large windows, beams, and exposed pipes. Whereas this seems like a disaster, lofts are actually in high demand at the moment. It is the chiqueness and individualism that lofts offer which make them so irresistibly charming. They are unlike anything else you will see in NYC. Another characteristic that makes lofts so eccentric is the open space plan like I had mentioned before. With the only closed off room being the bathroom, you have a studio-esque space but almost triple the size of a typical one that you may have in mind. 
Not only are lofts superb to look at and a lot of fun to decorate, but they can also be extremely efficient in the floor plan if the developers bit the bullet and decided to experiment a bit. Some lofts will have a second floor that features a living area to serve as a bedroom or hangout space. This offers the tenants some privacy if there are multiple people inhabiting the apartment. 
Pros and Cons of a Loft Apartment
Let's outline some pros and cons that come along with having a loft apartment. The number one pro that most sources mentioned is the amount of space that comes along with a loft. NYC is infamous for its absurdly small spaces which are not ideal for everyone. The cramped rooms get old after a while even if you are a fan of them. However, this is a standard if you choose to live in Manhattan and it is awfully hard to escape unless you have the money for it. The high ceilings that lofts offer can feel like a breath of fresh air. Another pro listed is the trendiness of a loft apartment. Modern is in and mid-century is out. I would go even as far as to say that lofts are the face of modernism in architecture. The brick and exposed pipes sound grungy and unnecessary, but if you have the right eye you could make your place look updated and quite sleek with these added features. 
Every pro comes with a con hand-in-hand. As wonderful as a loft apartment may seem, lofts do have a few cons that are important to take note of. One of them being the lack of traditional organization. Closets are most likely not included within a loft space so to store things away you will need to rely on wardrobes, shelves, anything that will hold your belongings efficiently. This can be an issue for those that are not the best at organization in the first place, but if you are committed to the cause you will figure it out! This is something that can be easily worked around with a little bit of effort. Plus, it can be fun to try new things out. Another con is a shortage of communal amenities. Unless you have lived in updated buildings, this is a pretty common con in NYC apartments. Loft apartments very rarely have a gym, hangout space, roof deck, etc. Again, not the worst thing in the world but these things are nice to have, especially if you are paying such a high price for your apartment. One of the last cons is the possibility of a high utility bill. Let's face it, industrial buildings are old and very seldom have updated utilities. This makes them energy inefficient and expensive to replace, which is not ideal for anyone. Especially when you are the one paying for utilities at the end of the day. 
With all things considered, a loft isn't such a bad place to live. If you have the means for it as well as the creative eye, why not try it out? It could turn out to be a fun project. Expand your possibilities and go for it. Lofts can offer a lot of potential if you utilize your tools properly. It can be an endless work in progress that will surely impress others. At the end of the day, though, your home is supposed to be your safe haven and I am confident that you can find that in the confines of a loft.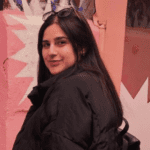 Carly is a freelance writer with interest in topics pertaining to lifestyle blogging, social justice, and anything to do with film/media. She graduated from the University of Wisconsin - Madison with a degree in English & Literary studies in hopes to write for a large music publication. When she is not writing, you can find her watching movies, cooking her famous Carbonara, and enjoying time outdoors.