Prospect Lefferts Gardens Basics
This neighborhood borders Prospect Park and is characterized by its local businesses, restaurants, and bars. Walking through Prospect Lefferts Gardens, you will quickly notice the beautiful architecture and tree-lined streets. This neighborhood is popular amongst growing families for its walkability, family-friendly activities, and laid-back lifestyle.
History of Prospect Lefferts Gardens
Prospect Lefferts Gardens was originally the property of farmer James Lefferts. His son, John Lefferts, invested in the Brooklyn, Flatbush, & Coney Island Railway Company in 1878, leading the neighborhood to grow exponentially due to access to transportation. Over time, the Lefferts family began to sell land for residential purposes with the notion that it was "too desirable" to be used for farming. Single-family homes began to pop up all over the neighborhood in varying styles of architecture. Today, the neighborhood reflects its residential roots, with many families choosing to settle down in the area. 
Where to Shop in Prospect Lefferts Gardens
View this post on Instagram
Prospect Lefferts Gardens is the perfect place to shop locally. 
Awesome Brooklyn
Awesome Brooklyn is not your average NYC gift store – this local shop has home goods, stationery, clothing, stickers, accessories, and more. Awesome is run by a couple and their daughter, Athena – the entire family is dedicated to helping you find the perfect souvenir or gift for a loved one. 
GranRU Market
This local, black-owned thrift store is founded on the principles of family, giving back to the community, and celebrating individual style. GranRU sells clothing, candles, and art created by local artists.
Greenlight Bookstore
Greenlight Bookstore is an iconic spot in Prospect Lefferts Gardens, known for community events such as Staff Storytime, where Greenlight staff members read aloud to young book lovers. Greenlight has also collaborated with GranRU Market to celebrate black literature and creatives. 
Landmarks and Notable Places of the Neighborhood
Prospect Lefferts Gardens is full of history, and its proximity to Prospect Park makes it a great place to enjoy nature. 
Lefferts Historic Home
Prospect Lefferts Gardens' history is rooted in the Lefferts family, and their historic home has been converted into a museum. The museum inside of the 18th-century farmhouse "focuses on the lives of the people that lived and worked on the land," including the Indigenous peoples, Dutch colonizers, and enslaved Africans. 
Brooklyn Botanic Garden
On the edge of Prospect Park is the Brooklyn Botanic Garden, the perfect spot for a long walk or romantic date. This garden provides a reprieve from city living with its rock gardens, sprawling fields of roses, and outdoor activities for children.
Brooklyn Museum
The Brooklyn Museum is NYC's second-largest museum with permanent and seasonal exhibits. General admission for adults is $16, but with a student ID it is only $10. Those ages 19 and under get free admission! 
Where to Eat in Prospect Lefferts Gardens
View this post on Instagram
Prospect Lefferts Gardens has many local restaurants with a quaint, familial atmosphere. 
Loud Baby Cafe
This family-owned cafe is easy to miss (it's tucked away on the street with little signage), but for those willing to look, a great cup of coffee can be found at Loud Baby Cafe. They also sell children's clothes, mugs, and delicious pastries. 
Peppa's Jerk Chicken
Serving Brooklyn since 1995, Peppa's Jerk Chicken is located on Flatbush Avenue and is a tentpole of the Prospect Lefferts Gardens food community. The restaurant is cash-only – so be sure to bring an empty stomach and a full wallet! 
Scoops Ice Cream
Scoops Ice Cream is a local small business that is so beloved that when faced with financial hardship, the community of Prospect Lefferts Gardens rallied to save it. Scoops also has vegan options and small snacks, so anyone is sure to find a delicious treat here. 
Bars of Prospect Lefferts Gardens
View this post on Instagram
Prospect Lefferts Gardens may not be known for noisy clubs, but it's a great spot to grab a cocktail or glass of wine. 
Midwood Flats
This "rustic-chic" gastropub is a great place to find local craft beers, specialty cocktails, and burgers. They also have a happy hour from 4-7PM on weekdays with $5 draft beer and $6 mixed drinks! 
& Sons Ham Bar
This small and cozy wine bar is famous for its antique flywheel slicers that produce translucent slices of American country ham. Between the hams, wines, and fine cheeses, you can build the charcuterie board of your dreams! 
Fiona's Bar
Fiona's Bar on Flatbush Avenue was created with comfort in mind. The cozy couches, ambient lighting, and kind staff create a familial atmosphere, and you can grab a bottle of beer for as low as $4. 
Where to Live in Prospect Lefferts Gardens
Prospect Lefferts Gardens is highly residential and has both luxury homes and affordable options. 
250 Winthrop Street
Though 250 Winthrop Street was constructed in 1901, the building is newly renovated and has one, two, and three-bedroom layouts. The units overlook greenery and have large closets and storage spaces. 
150 Hawthorne Street
This co-op building has laundry in-building, a private parking garage, a courtyard and garden, and is just a short walk away from Prospect Park. Some units also feature private outdoor space.
82 Rutland Road
This sprawling 5-bedroom single-family home is 125 years old and has a mix of historic character and modern updates. 
Traveling in Prospect Lefferts Gardens
Trains
There are four subway stops in Prospect Lefferts Gardens – Prospect Park, Parkside Avenue, Sterling Street, and Winthrop Street. You can take the A, C, or G trains to reach the neighborhood.
Buses
The B41, B43, and B44-SBS all serve Prospect Lefferts Gardens. 
Bike Rentals
Prospect Lefferts Gardens is a great place to ride a bike due to the short distance from Prospect Park. There are 21 CitiBike docks in the neighborhood, so it's always convenient to grab a bike.
---
Prospect Lefferts Gardens is a highly desirable neighborhood for families and those looking to lead a quieter lifestyle while still benefiting from the culture in the city. With the Brooklyn Museum and Prospect Park so close, there is always something to do, and the local restaurants and shops keep the community strong in this historic neighborhood.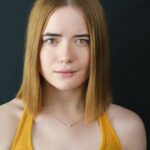 EmmaLee Kidwell (she/they) was raised in Louisville, Kentucky, and now resides in upper Manhattan. EmmaLee attended Pace University and graduated with a degree in Musical Theatre. Though her degree was earned in performance, EmmaLee now pursues writing, directing, and producing. EmmaLee is the librettist of an original folk musical, The Waiting, which has been workshopped at the SheNYC festival, Days of the Dead Festival, and Pace New Musicals festival. In the spring of 2022, EmmaLee started a company with her writing partner, Butterfly Effect Productions LLC. EmmaLee's performing credits include the International and National tours of Baby Shark Live!, Olive Ostrovsky in The 25th Annual Putnam County Spelling Bee, and Brilliant at Theatre Row. In her spare time she can be found playing Sims, visiting the Metropolitan Museum of Art, and writing her own singer/songwriter album.