Fort Lee Basics
Connected to Manhattan by the George Washington Bridge, Fort Lee is home to nearly 40,000 residents and covers approximately 2.6 square miles. While many think of Fort Lee in the context of the Revolutionary War, the neighborhood has grown exponentially in the past 200 years. 
History of Fort Lee
The first people to inhabit Fort Lee, NJ, were the Lenni Lenape indigenous peoples. However, Dutch colonizers took control of the land in the 1600s, with the British inhabiting the area shortly after. Fort Lee was named after Charles Lee, a General who defended New York from the British. Though the battle of Fort Lee resulted in a retreat of American troops, it is still regarded as an important historical site. 
Where to Shop in Fort Lee
View this post on Instagram
Shopping in Fort Lee can be found in sprawling department stores, mall complexes, and local boutiques. 
COSMOS
COSMOS is a premier luxury goods store that has served the New Jersey and New York Metro areas since 1979. With brands like Cartier, Hermes, and Swarovski, COSMOS is the perfect place to find a luxury gift for someone else or to pamper yourself with a special treat. 
Shops at Hudson Lights
For a one-stop shop in dining, entertainment, and services, look no further than the Shops at Hudson Lights. This complex contains a coffee shop, Mexican grill, nail salon, CVS, movie theatre, liquor store, and more. 
Kuun
At 200 Main Street sits Kuun, a local womenswear store with luxury textiles and a minimalist interior. 
Landmarks and Notable Places of the Neighborhood
Fort Lee has a rich history that is reflected in its community and art spaces. 
Fort Lee Historic Park
Fort Lee Historic Park has scenic overlooks of the Hudson River and is the home of historic reenactments. There is an authentically reconstructed encampment area on the park grounds where visitors can step inside the history of the Revolutionary War and a visitor's center with historical artifacts and more information on the battle fought at Fort Lee. 
George Washington Bridge
The George Washington Bridge connects New Jersey to New York City and is the busiest bridge in the world. You can view the bridge from the riverbank of Fort Lee, or you can walk the bridge for scenic views of upper Manhattan and the Hudson River. The pedestrian entrance to the GWB is located on Hudson Terrace. 
Barrymore Film Center
When you think of New Jersey, you may not think of the home of film, but some of the earliest films in America were shot in Fort Lee. The history of cinema in Fort Lee is immortalized through the Barrymore Film Center Museum, and admission is just $15. After watching a movie, walk down Main Street and grab some food at many of the local restaurant options.
Where to Eat in Fort Lee
View this post on Instagram
Fort Lee has a diverse array of cuisines and local restaurants. 
Ventanas
Located between the two twin residential buildings, The Modern, is the restaurant Ventanas. This American-Asian-Latin fusion restaurant has signature dishes such as Lobster Dumplings, Tuna Tartare Tacos, and "K-Town" Wings & Calamari Rings. The restaurant also has a large patio facing a nice small park, perfect for sitting outside on a sunny day. 
Menya Sandaime
This restaurant serves traditional Japanese Ramen with Tokyo-style pork broth prepared for over 12 hours. With in-house-made noodles and natural, fresh ingredients, you can taste the care that goes into food preparation at Menya Sandaime. 
Hiram's
Hiram's may seem like just a roadside food stand, but this spot has been in Fort Lee, NJ since 1932 and is renowned for its delicious hot dogs, fries, onion rings, and more.  
Bars of Fort Lee
View this post on Instagram
Fort Lee has everything from brew pubs to wine bars. 
City Perch Kitchen + Bar
Located in the same space as the IPIC Theater, the City Perch Kitchen + Bar offers a great happy hour Monday through Friday from 3pm to 6pm with $7 signature cocktails/wines and $5 draft beers. Feeling peckish? Try their chicken wings or for something a bit heavier, the Perch Burger is amazingly delicious and comes with shoestring fries. 
Jumong Pocha 
This Korean restaurant and bar specializes in Poktan-ju, a combination shot of soju and beer. With nine flavors of soju, any guest is sure to find one they enjoy. They also offer traditional Korean rice wines and bottled beers. 
In Napoli
In Napoli is a traditional Italian restaurant, but also has a bar with a happy hour Monday through Friday from 3:30pm-6:30pm with $5 domestic beers and $8 cocktails. In Napoli also has an extensive wine list, making it the perfect place to enjoy a weekend night or romantic date. 
Where to Live in Fort Lee
Fort Lee is highly residential and has both luxury homes and affordable options. 
1600 Parker Avenue
This co-op was built in 1979 and has a pool in the building. Prices for units in this building have previously ranged from $140,000 to $618,000, depending on size. Due to the variance in price points, this building is perfect for both first-time buyers and experienced homeowners. 
2214 Linwood Avenue
This small home has two units, one on the first floor and the other upstairs. It features renovated kitchens with updated appliances and is located near Fort Lee High School. 
200 Old Palisade Road
This condo building on 200 Old Palisade Road has luxury apartments with stunning views of the Manhattan skyline. It also has a pool in the building, a fitness center, and 24/7 concierge service. 
Traveling in Fort Lee
Though Fort Lee is in New Jersey, it is a quick commute from Manhattan. If you are driving, it takes just 15 minutes to go across the George Washington Bridge and into New York City. 
Trains
New Jersey Transit has no stops in Fort Lee, but there are stops nearby at New Bridge Landing, Anderson Street, and Essex Street. 
Buses
Buses stop off Interstate 95 and through downtown Fort Lee and run routes that connect to the 175th Street George Washington Bridge Terminal in Washington Heights, Manhattan. Buses 182, 175, and 186 all run to Fort Lee.  
Bike Rentals
The streets of Fort Lee are generally occupied by cars, but bikes are welcome in places such as Fort Lee Historic Park, where there is a mile-long loop for pedestrians and bikers. 
---
Fort Lee is a family-friendly neighborhood that is perfect for those looking for a quieter, residential neighborhood that is still close to Manhattan. With trendy restaurants with a variety of traditional cuisines, wine bars and gastropubs, shopping centers, and local boutiques, there is always something to do in Fort Lee. If visiting, you should try to check out the "retreat weekend" with historical reenactments and get immersed in American and Fort Lee History.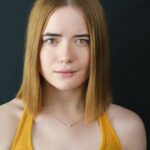 EmmaLee Kidwell (she/they) was raised in Louisville, Kentucky, and now resides in upper Manhattan. EmmaLee attended Pace University and graduated with a degree in Musical Theatre. Though her degree was earned in performance, EmmaLee now pursues writing, directing, and producing. EmmaLee is the librettist of an original folk musical, The Waiting, which has been workshopped at the SheNYC festival, Days of the Dead Festival, and Pace New Musicals festival. In the spring of 2022, EmmaLee started a company with her writing partner, Butterfly Effect Productions LLC. EmmaLee's performing credits include the International and National tours of Baby Shark Live!, Olive Ostrovsky in The 25th Annual Putnam County Spelling Bee, and Brilliant at Theatre Row. In her spare time she can be found playing Sims, visiting the Metropolitan Museum of Art, and writing her own singer/songwriter album.