Crown Heights Basics
Welcome to Crown Heights, the beautiful neighborhood known for art, food, and brownstone homes. Surrounded by Bed-Stuy, Brownsville, and Prospect Lefferts Garden, Crown Heights is a diverse community with a lot to offer residents and tourists alike. The neighborhood has seen its fair share of struggle, but the community always comes back stronger, cementing this area as one of Brooklyn's finest.
The History of Crown Heights
Crown Heights began life as a part of the Lenape Nation. During European colonization, multiple farms were placed on the land, cementing its 1800's identity. Starting in the early 1900's, large mansions and row houses were built in the area, acting as vacation homes for wealthy New Yorkers. The neighborhood stayed predominantly white until the 1950's, when a number of factors began to transform local demographics.
During the 1960's and 70's, tensions began to rise in Crown Heights. White flight hurt the economy, and the neighborhood was essentially left behind by city leadership, who declared the area a "primary poverty area." 
The turmoil of the neighborhood climaxed during the Crown Heights Riot in 1991, when the Black and Jewish populations clashed after a tragic car accident. Neighborhood leadership decided "enough was enough" and came together to improve the area, as chronicled in the book Crown Heights: Blacks, Jews, and the 1991 Brooklyn Riot by Edward S. Shapiro. Today, Crown Heights is a wonderful place to live, full of families enjoying museums, restaurants, and beautiful architecture.
Where to Shop in Crown Heights
Crown Heights is a residential neighborhood, but there are some very exciting shopping opportunities if you know where to look. Some of the coolest stores here include:
View this post on Instagram
Marche Rue Dix
A visit to this Black-owned concept store (and nail salon!) is bound to be creatively inspiring for all visitors. Their eclectic store has tons to discover.
Photo Life
This print shop is perfect for the photographer in you. They develop film and disposable cameras, blow up pictures for posters and presentations, and they even take and print passport photos!
Jupe NYC
This women's clothing store on Carroll Street is popular, not just in Crown Heights but all over the world. Visit their store to find your perfect summer dress.
HighWeedNYC
Now that marijuana is legal in NYC for people over the age of 21, dispensaries are starting to pop up. HighWeedNYC is one of several dispensaries in the area, but it's the highest-rated one and delivers right to your door.
Museums and Galleries of Crown Heights
Crown Heights is full of culture, and they have plenty of museums that are dedicated to the continuing education of the communities and its visitors. Some of the best museums are:
View this post on Instagram
The Brooklyn Children's Museum
A popular museum with a ton of activities that will educate and entertain your children for hours on end. Exhibits are always changing, so your family can come back over and over again and still experience something new every time. 
Weeksville Heritage Center
A museum focusing on free Black communities in the 19th century, this place is a pillar of history. With multiple events every year, this heritage center will turn any day into a profoundly educational one.
The Bridge and Tunnel Gallery
Described as a multidisciplinary gallery, this place hosts works from painters, sculptors, and photographers. This gallery can also be rented out for private events and showings.
Landmarks of Crown Heights
Crown Heights is home to many historic places and homes. Some of the coolest ones include:
23rd Regiment Armory
This castle-like structure was once the armory for the 23rd regiment of the New York State Militia. Currently, the building is a men's homeless shelter. It was designated a landmark in 1977.
The Crown Heights North Historic District
With more than 600 buildings, most of which are brownstone row houses, this district was built over the course of 60 years from 1870 to 1930. These beautiful homes are not a site to be missed.
Nassau Brewing Company
The former brewery to Budweiser, these buildings are the only factories left from the 1860's. Joining the National Register of Historic Places in 2014, one of the buildings currently holds offices and apartment buildings.
Where to Eat in Crown Heights
Crown Heights is home to some of the best restaurants in NYC. The eateries here are top-notch and feature a wide variety of cuisine. Some of the best include:
View this post on Instagram
Rangoon ($$)
A traditional Burmese restaurant, this place has been made great by head chef Myo Moe. The food here is top-notch, especially entrees like their lemongrass fish noodle soup, spicy beef curry, and pork in banana leaf.
Wakky's African ($$)
Featuring a wide variety of cuisine from multiple African countries, Wakky's African is delicious and filling. Some of their best items include their ayamate stew, banga stew, and seafood okro.
Mozzarella Kosher ($$)
A kosher restaurant with a little bit of everything, this place is the go-to restaurant for many people in Crown Heights. The eatery has pasta, sushi, salad, wraps, and much more.
Boeuf & Bun ($$)
A hamburger place with a hip vibe, this establishment offers a wide array of elevated bar food. Some of their most popular offerings include their jumbo knockwurst sausage, Down South Burger, and a trio of sliders.
Cafe Rue Dix ($$)
This West African restaurant is a favorite in the neighborhood and offers delicious entrees like thiebou jen, yassa guinar, and pappardelle. The restaurant owners also have a shop and nail salon on the same block, Marche Rue Dix, mentioned above.
Getting Drinks in Crown Heights
Any neighborhood with good restaurants will have good bars, and Crown Heights has them in spades. Some of the best bars in the neighborhood include:
St. Ends ($$)
This hip, classy bar has a ton of beer, wine, and classic cocktails that are guaranteed to quench your thirst. Their patio space is perfect on a warm summer night, and the ambiance is perfect for a date night.
Bar Meridian ($$)
A huge bar with a lot of options, this place hosts live music events both inside and on their patio. Try one of their specialty cocktails like the Golden Hour, featuring Ford's gin, Bianco V, Suze, and grapefruit essence.
Bou'ote ($$$)
A hip new bar with amazing cocktails and vibe for days, this place is perfect for celebrations or just a night on the town. They have an extensive food and drink menu, as well as a grand, illustrious style.
View this post on Instagram
Cafes in Crown Heights
While Crown Heights doesn't have as much hustle and bustle as the city, there's still plenty of energy here thanks to the great cafes. Some of the best include:
Daughter
This cafe is focused on community bonding, with an interior design that promotes conversation with a "family dinner" set-up. This cafe doubles as a wine bar, and neighborhood residents come here often to have lively conversations.
Namas Tea Garden
This classy little tea house and cafe is the perfect place to relax with a hot drink while you work. This place even has bubble tea! Their housemade hot and iced teas are delicious and refreshing, perfect for a walk around the area.
Colina Cuervo
A delicious cafe with a bountiful breakfast, this place is great if you want a hardy meal. They even have classics like burgers and taco plates. Make sure to keep your coffee cup topped off, because they pour a great cup. 
View this post on Instagram
Where to Live in Crown Heights
Crown Heights is a popular place for families and young professionals. While the streets are filled with brownstones, there are also several larger apartment complexes to live in. Some of the best homes include:
Rental Buildings
Botanical House
This castle-like structure was built in 1925, but has been regularly updated to fit modern standards. Right across the street from the Botanical Gardens, this place has homes for families large and small. The gothic architecture is an added bonus.
1120 St. Johns Place
A newer building, this place has private balconies with gorgeous views. This complex even comes with a number of amenities like a gym, in-building laundry, and a virtual doorman for your security. Though it's a newer building, it blends in perfectly with the neighborhood.
409 Eastern Parkway
Another newer building, this large complex has a ton of amenities like a gym, children's playroom, and even a media room. Homes here are classy and sleek, with floor-to-ceiling windows, hardwood floors, and stainless steel appliances. This enormous building will make any family very happy.

Condos and Co-ops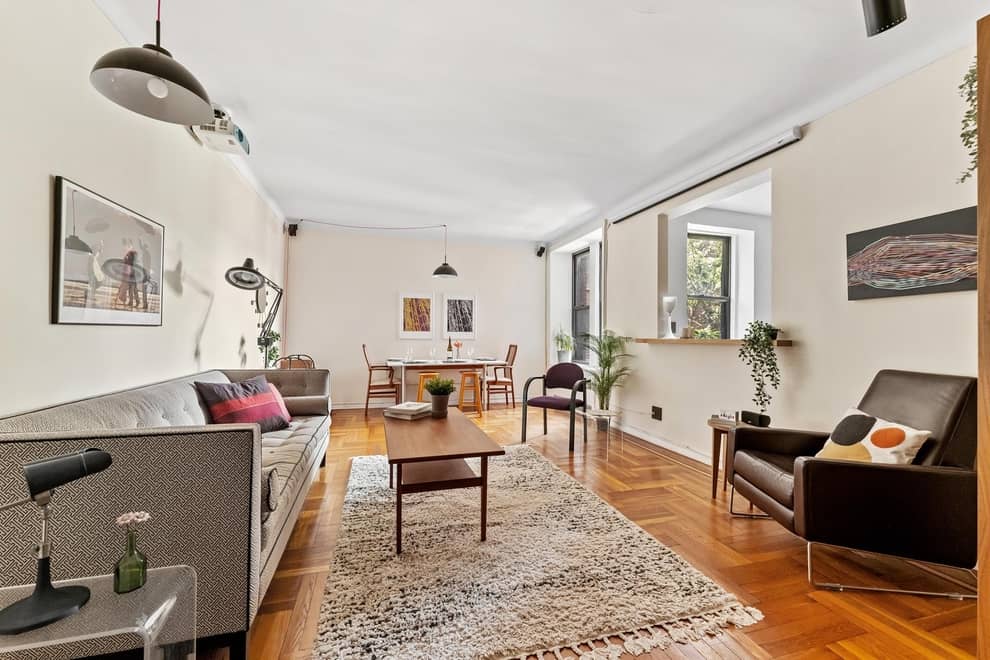 1226 St. Marks Avenue
A small but mighty condo, this beautiful building is less than a year old. Homes here have private balconies, washer dryer hookups, and energy-efficient heating and air conditioning systems. It's ideal for young professionals. There's also a rooftop terrace with excellent views.
767 Eastern Parkway
This co-op has been around since 1905, and is one of the historic art deco buildings of the neighborhood. Some units are more updated than others, but all of them come with large bay windows and plenty of space to spread out. 
960 Sterling Place
A stately red brick building from 1937, this complex has a rear courtyard that's ideal on a sunny summer day. The homes here are large and updated, but the original crown molding and arch doorways are still intact, so this complex is a terrific mix of old and new construction. 
Parks of Crown Heights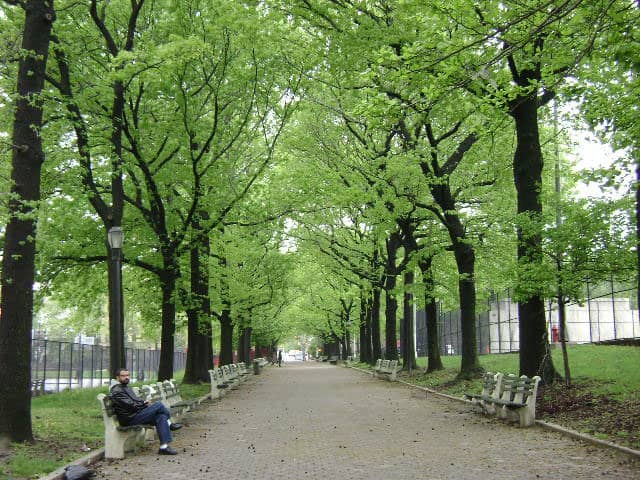 Though Crown Heights is next to Prospect Park, it's not technically part of the neighborhood. That said, there are a lot of green spaces within the Crown Heights borders. The biggest ones include:
Lincoln Terrace/Arthur S. Somers Park
One of only two parks named for Abraham Lincoln, the other being Abraham Lincoln Playground in Manhattan, this is the largest park in Crown Heights, and has a ton of athletic fields.
St. John's Park
A park made for the athletically inclined, this green space has a dozen basketball courts, handball courts, and softball fields. St. John's recreation center lies within the park too, and has athletics and a gym all its own.
Brower Park
A pristine green space next to the Brooklyn Children's Museum, this place has a ton of athletic fields and a skating rink. It's also home to a beautiful butterfly garden, which families from the neighborhood love to frequent.
Traveling in Crown Heights
Crown Heights is a pretty big neighborhood, but it's easy to navigate once you've actually arrived. With many options when it comes to transportation, you'll get to know the area in no time. The best ways to traverse Crown Heights are:
Trains – There are many options when it comes to the subway in Crown Heights. The 2, 3, 4, 5, and S trains go right through the middle of the neighborhood. Just north of the neighborhood, the A and C trains will get you close to where you need to be.
Buses – If trains aren't your thing, or you live far away from a station, the bus system in this neighborhood is top-notch. Buses that service the area include the B12, B14, B15, B17, B43, B44, B45, B46, B47, B48, B49, and B65. These buses service the vast majority of the neighborhood.
Rental Bikes and Ride Shares – Ride shares are pretty popular in this area, especially given the number of bars and restaurants here. That said, this wouldn't be a Brooklyn neighborhood unless biking was extremely popular, and the residents here love their bikes. Many people own their own bikes, but there are also a decent amount of Citi Bike docking stations for your convenience.
Crown Heights is a beautiful neighborhood that features great food, beautiful architecture, and amazing people. The neighborhood has had some ups and downs in its long history. However, the people here have always bounced back. These days, Crown Heights is an insanely popular neighborhood with a rather active nightlife. There's a ton to do and see here, so grab a friend and head on down to one of the coolest neighborhoods in Brooklyn.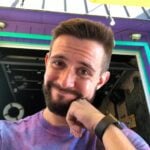 Russell is a writer and comic based in New York City. His plays have been featured at Penn State's Cultural Conversation's Festival, The NYC Thespis Festival, and Imaginarium's Inaugural Theater Festival. Follow him on TikTok and Instagram @pooleparty528