Nolita Basics
Welcome to Nolita, the upscale neighborhood full of great food and shopping opportunities! Nolita isn't usually known as a residential neighborhood, but the homes found here are quite luxurious. The entire neighborhood is an experiment in luxury and receives thousands of visitors daily. Surrounded by other popular neighborhoods like Little Italy, Soho, and the Lower East Side, Nolita is one of the many great neighborhoods that draw people to Lower Manhattan.
History of Nolita
Originally part of Little Germany, Nolita spent its early New York history as an immigrant neighborhood. Slowly but surely, Little Germany became Little Italy, and Nolita was one of the northernmost sections of the neighborhood. During this time, the area was rich in Italian culture, though it was also considered the center of organized crime in Manhattan.
In the mid-1900s, Little Italy began to shrink due to Italian families moving back to Italy, new immigrants moving to the area, and the creation of new neighborhoods like Soho and Chinatown. Nolita was still part of Little Italy then, but the neighborhood was becoming more desolate by the year.
Things didn't turn around in the neighborhood until the 1990s. The neighborhood had an influx of newcomers move in, gentrifying the area. Real estate developers attempted to call it part of Soho. However, a 1996 issue of the New York Times called the area "Nolita" meaning "North of Little Italy." The names stuck, and the neighborhood has been flourishing ever since.
Where to Shop in Nolita
View this post on Instagram
Nolita is a huge shopping district full of high-end boutiques. Some of the best in the neighborhood include:
At The Venue
This independent clothing store promises an ethical and sustainable shopping experience. Originally founded in Taiwan, this brand has a ton of innovative ensembles made in carbon-neutral factories, one of which is located in the Garment District.
Standard and Strange
This men's clothing store sells everything from shirts to accessories. With multiple brands, all of which offer the best in handmade goods, this is the place to go for men's fashions in Nolita. They always have something new in stock.
French Cheese Board
This cheese shop is one of the most popular places in the neighborhood, and features cheeses from around the world. They have regular tasting events that pair wine with delectable charcuterie, as well as events specifically for cheese tasting.
Min & Mon
This handbag store is quirky and fun, with tons of bags that come in all shapes and sizes. Some bags are subtle and classy, and some make a loud, confident statement. No matter what kind of bag you're looking for, this place has got you covered.
FEIT
This shoe store features handmade shoes that are crafted by masters. These high-end shoes come in many styles, including boots, sneakers, and house shoes. One of their most popular items are their wood sandals.
Where to Eat in Nolita
View this post on Instagram
Nolita has an enormous food scene, and each restaurant has its own unique twist. Some of the best eateries in this neighborhood include:
Eileen's Special Cheesecake ($$)
Eileen's is an institution in the neighborhood. She crafted her perfect cheesecake and sold it out of her apartment. She bought this establishment in 1975, and it has been a booming business ever since. Everyone who comes to New York needs to visit this establishment.
The Musket Room ($$$$)
This New American restaurant is the most upscale joint in the neighborhood. This establishment has a Michelin Star, and it's easy to see why. Their menu offers beautiful, elegant dishes that change with the seasons.
Zooba ($$)
This Egyptian restaurant serves up some of the best street food that can be found in Cairo. Described by The Infatuation as "fast and casual," this establishment has been making waves amongst the foodie community.
Peasant ($$$)
This Italian restaurant will make you feel like you're visiting Europe. The brick oven in the back is constantly cooking delicious birds while the rest of the kitchen whips up amazing sides and entrees to go with those amazing birds.
Little Rascal ($$)
This Mediterranean restaurant is a fusion of Turkish cuisine and other Mediterranean favorites. This establishment is small, but extremely popular, perfect for more intimate affairs like a date or a catch-up with an old friend.
Bars of Nolita
View this post on Instagram
Nolita has a very good bar scene, with fancy options and dives a plenty. Some of the best bars in the area include:
Vig Bar ($$)
This bar is the place to go for live music. With multiple stages in the front, back, and outside, this place can have three full concerts in a single night. With a huge array of drinks to go with your listening experience, this place is a must-visit.
Spring Lounge ($)
This pleasant dive bar is a go-to for many in the neighborhood for the fun atmosphere and affordable drinks. This place holds special events from time to time, including trivia, live music, and some great happy hour specials.
Gospel ($$)
This bar is also a restaurant and art space, making it a great place to spend a wild night out. This club is a gathering place for some of the most artistic people in the city. It's a place of mystery, music, and some of the best vibes in the city.
Mother's Ruin ($$)
This fun establishment serves specialty cocktails in a super comfortable environment. With a friendly atmosphere you'd find in a neighborhood bar, this place can serve just about any drink you can think of.
Sweet & Vicious ($$)
Since 1998, this bar has been a staple in the neighborhood. Part sports bar, parts music venue, all dive, this place is popular with a younger crowd who like to get a little rowdy. That said, this establishment has something for everyone as long as you're seeking a good time.
Where to Live in Nolita
Nolita isn't known as a residential neighborhood, but there are plenty of places to live here. Some of the best places include:
Empire
This unique condo has a variety of apartment styles, including duplexes. The homes here are spacious and renovated. Many come with private outdoor space, and a doorman keeps the building secure for residents. No need to worry about stolen packages in this building!
20 Prince Street
This rental building is one of the oldest in the neighborhood. Built in 1900, these homes have been completely renovated and now feature washers and dryers, stainless steel appliances, and even a dishwasher.
250 Bowery
One of the newer condos in the area, this building was constructed in 2013. These large homes feature floor-to-ceiling windows, hardwood flooring, and stainless appliances. Residents have access to a furnished roof-top terrace.
246 Mott Street
Another older rental building in the area, this complex has made major renovations while still keeping much of the historic charm intact. Crown molding, exposed brick, and a beautiful exterior all highlight the wonderful homes found here.
199 Mott Street
This beautiful condo has some of the largest windows in the neighborhood, allowing homes to be flooded with natural light. These homes are large and open, with kitchens and living rooms in the same space.
Traveling in Nolita
Nolita is in a prime location in Manhattan. Though it's a smaller neighborhood, a ton of travel options are available to those who live and visit here. Some of the best are:
Trains
The subway provides access to Nolita via the B, D, F, M, J, Z, and 6 trains. The N, Q, R, and W train lines are also just a few blocks away.
Buses
While there are some bus lines that travel to Nolita, there aren't as many as some other neighborhoods have. The buses that service Nolita include the M1, M21, M103. That said, this neighborhood is very small and easily walkable, so buses aren't really needed here.
Rideshares and Bike Rentals
Once again, this neighborhood is very small and walkable, which is how most people get around. Walking makes it easy to hit up the shops and restaurants here, especially with the higher amounts of traffic and few options for parking. For these reasons, rideshares and driving are not popular options in this neighborhood. The streets are simply too skinny and the traffic here can get crazy. Some people choose to bike here, which is easy to do given the Citi Bike docking stations nearby. However, the high pedestrian traffic makes biking difficult, so walking is still the best option by far. 
---
Nolita is a little neighborhood with a lot of heart. Formerly part of Little Italy, they have dropped almost every aspect of their past, save for a few Italian restaurants. Now the neighborhood has an identity all of its own, rivaling its neighbors as a shopping district. The food and bar scene here is top-notch and can compete with the best dining neighborhood in Manhattan. Nolita is a powerful little neighborhood that made a name for itself in the 1990s and never looked back. This popular area is loved by locals and tourists, making it a must-see destination for anyone visiting the city.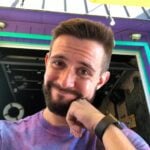 Russell is a writer and comic based in New York City. His plays have been featured at Penn State's Cultural Conversation's Festival, The NYC Thespis Festival, and Imaginarium's Inaugural Theater Festival. Follow him on TikTok and Instagram @pooleparty528