Cobble Hill Basics
Welcome to Cobble Hill, the beautiful residential neighborhood near the water. Cobble Hill has a rejuvenating energy to it, with cute cafes, classy bars, and delicious restaurants. This neighborhood is popular, but low-key at the same time, with venues that are perfect for a quiet conversation with friends rather than a raucous night. The people who live here enjoy a peaceful haven far away from the hustle and bustle of the rest of the city, while still being close to everything NYC has to offer. This small neighborhood is perfect for those seeking a quieter side of the city.
History of Cobble Hill
Colonized by the Dutch in 1640, Cobble Hill was originally used as a military base. It had the unique advantage of being close to other landlocked colonies while still being near the water. The fort there didn't see much action, though, until the American Revolution, when George Washington had to retreat there during the Battle of Long Island. While the area saw a little development after the Revolution, the fort was restored once again for the War of 1812.
By 1834, Cobble Hill's military history would be over, and the area would be incorporated into the city of Brooklyn. The area would remain mostly rural until the advent of ferries, which made travel between Brooklyn and Manhattan much easier. The neighborhood expanded and developed rapidly, and its proximity to Manhattan and the rest of Brooklyn made it extremely popular with wealthy residents.
By the late 1800s, the wealthy citizens of Cobble Hill began moving further out on Long Island, making space for the working class and immigrant populations of the city. While the neighborhood didn't have much in the way of funding, it still existed in relative peace, taking major events, like The Great Depression, in stride. However, due to a lack of city funding, a state of decay soon caught up with the neighborhood. 
Thankfully, in the 1950s, people started renovating and restoring their row houses and apartment complexes to fit modern standards. These restoration efforts went so well that a large chunk of the neighborhood was listed as a historical site for its well-preserved brownstones. Since then, the neighborhood has only grown in popularity. Wealthier residents began to move back to the area, restaurants and bars gave the neighborhood a nightlife, and the average size of a home in the area made it a great place for families. Today, Cobble Hill is a thriving neighborhood that shows no signs of slowing down.
Notable Places in Cobble Hill
View this post on Instagram
Cobble Hill has some cool stuff going on inside it, like parks, art, and more. Some of the most unique things to see here include:
Invisible Dog Art Center
This art center has both studios and exhibits, mostly of avant-garde pieces that reflect the past and hopes for a better future. Built from an old factory, the owners made sure that the building itself always remains a work of preserved art.
Cobble Hill Cinemas
For those who are sick of going to enormous theaters that only play major blockbusters, Cobble Hill Cinemas is the place to be. They have five theaters, each showcasing the best indie and foreign films alongside some current favorites.
Cobble Hill Park
This park has been a green space for as long as the neighborhood has been around. The area was supposed to be destroyed to make space for an apartment complex, but community organizers agreed it'd be better as a relaxing park.
Where to Eat in Cobble Hill
View this post on Instagram
Cobble Hill has a ton of great places to eat. The locals have even dubbed Smith Street, "Restaurant Row" since so many eateries have popped up there. The best include:
La Vara ($$$)
This Spanish restaurant has been featured in the Michelin Guide and has received honors from the James Beard Foundation. Focusing on meals from southern Spain, diners can expect phenomenal seafood with fresh veggies and saffron.
El Nuevo Cibao ($)
This Dominican restaurant is a hidden gem in the neighborhood. The establishment might be small, but they serve some of the best Dominican food in the city, and their bar makes seasonal specialty drinks that are to die for. 
Wanisa Home Kitchen ($$)
This Thai restaurant serves bright, refreshing dishes that are sure to delight any palette. With plenty of vegetarian options, anyone can enjoy this amazing establishment. They also have a great wine list that pairs well with every dish on their menu.
Shelsky's Appetizing and Delicatessen ($$)
While this establishment isn't exactly a restaurant, Shelsky's is well known for making the best sandwiches in Brooklyn. This kosher deli and sandwich shop is famous in the community, especially for its smoked fish options.
Awash ($$)
This Ethiopian restaurant is extremely popular, receiving accolades from The New York Times, Eater, Food & Wine, and Bloomberg. For 25 years, this restaurant has been blowing people away with its powerful flavors and beautiful setting.
Bars of Cobble Hill
View this post on Instagram
While Cobble Hill does have nightlife, these establishments are a bit more reserved, perfect for a relaxing evening. The best bars in the neighborhood include:
June ($$)
This natural wine bar is cozy and warm, perfect for a romantic evening. They have a small dinner menu that mostly focuses on small plates. The star here is, of course, the wine. The bar receives bottles from all over the world, all of which are aged to perfection.
The Clover Club ($$)
This cocktail bar is a staple in the neighborhood, with plenty of barstools and comfortable booths to go around. They have one of the best brunches in the city and serve upscale bar food alongside their delicious drinks.
Congress Bar ($$)
This might advertise as a cocktail bar, but they serve a little bit of everything. They have a huge wine and beer list, as well as happy hour specials that discount most of their regular menu. This is a great place to grab a specialty drink and kick your feet up.
Where to Live in Cobble Hill
Cobble Hill is full of brownstones and small apartment complexes that have been renovated to meet modern living standards. Some of the best homes here include:
Gateway to Cobble Hill
This condo building was constructed in 1871 and has been used for a number of things before it was converted into a residential building. This landmarked beauty has some enormous units that would be perfect for small to mid-sized families.
426 Henry Street
This brownstone was converted into three separate rental units, each capable of housing a small family or young professionals. Many of the original design elements, like the floor and crown molding, are still intact.
227 Clinton Street
This beautiful townhouse is a great example of what to expect in Cobble Hill. Built in 1844, this landmarked building is part of the historic district, and features outdoor space, beautiful kitchens, and gigantic rooms.
Polhemus
One of the tallest apartment complexes in Cobble Hill, this building stands at eight stories and holds 17 units. These apartments are huge, and feature new appliances and amenities like a rooftop terrace.
202 Baltic Street
For a slightly cheaper option in the neighborhood, this co-op sells homes for less than a million dollars. These units are large and feature stainless steel appliances and beautiful hardwood flooring, all inside a protected historic building.
Traveling in Cobble Hill
Cobble Hill is a small neighborhood that's fairly easy to get to. There are multiple ways to get around the area, including:
Trains
The New York City subway system services Cobble Hill via the F and G trains at Bergen Street.
Buses
The New York City bus system covers more area than the subways, but they still don't cover most of the neighborhood. The buses that do service Cobble Hill include the B57, B61, and B63.
Rideshares and Bike Rentals
Traffic is extremely light in Cobble Hill. It's near a highway, which can cause some backup during rush hour. However, the larger issue with driving here are the narrow streets. Some larger vehicles might have trouble navigating through them, so driving and rideshares aren't the most popular option. Most people ride bikes or walk through the neighborhood. There are several Citi Bike docking stations, but most residents just ride their own. Walking is easily the best way to get around the neighborhood. It's easy to traverse, there isn't too much foot traffic, and the neighborhood is a sight to behold.
---
Cobble Hill is a peaceful neighborhood with many hidden gems and well-known haunts. The people who live here love calling this area home, as it provides a quiet sanctuary that's still close to the more energetic parts of the city. Those who visit this neighborhood can expect a lazy day filled with delicious drinks, great food, and even a movie or art show. This neighborhood might not be the most raucous, but it's the perfect place to spend the day if you're seeking a quiet refuge from the city. This area is beautiful, historic, and almost suburban, and the rest of the Big Apple is just a stone's throw away.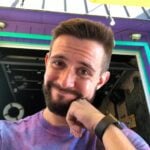 Russell is a writer and comic based in New York City. His plays have been featured at Penn State's Cultural Conversation's Festival, The NYC Thespis Festival, and Imaginarium's Inaugural Theater Festival. Follow him on TikTok and Instagram @pooleparty528