Finding an apartment in New York City that is both decently priced and a decent size is something of a miracle these days. 
If you find something for a good price – a "normal" price – you'll likely be living in something resembling a shoebox. On the flip side, a good-sized apartment requires an entire paycheck. 
Whether you're thinking of moving somewhere in the city or if you're curious about what you can get at different square footage, we're breaking it all down right here.
Average NYC Apartments
The average New York apartment is just over 700 square feet. However, the size of new apartment builds is said to be getting bigger. 
For the average renter, that number might seem like a myth, with most attainable prices being reserved for much smaller units. With all of that being said, here is a breakdown of what to expect depending on the square feet.
What does 300 square feet look like?
This 250 sq ft apartment offers just above the bare minimum for tenants. 300 square feet is comparable to a small one-car garage or a standard hotel room. Upon stepping inside, you'll find a primary living area, a small kitchen with a stove and sink. What sets this particular unit apart is the private bath, something that most units this small won't offer tenants. Rather, there will be a communal bathroom in the building. Located in the East Village, this studio is listed at $3,700. As for the building itself, amenities can compare from place to place. Though, considering that micro-apartments are considered "budget" options – sometimes even old converted hotels – they usually offer little in the way of amenities and building health.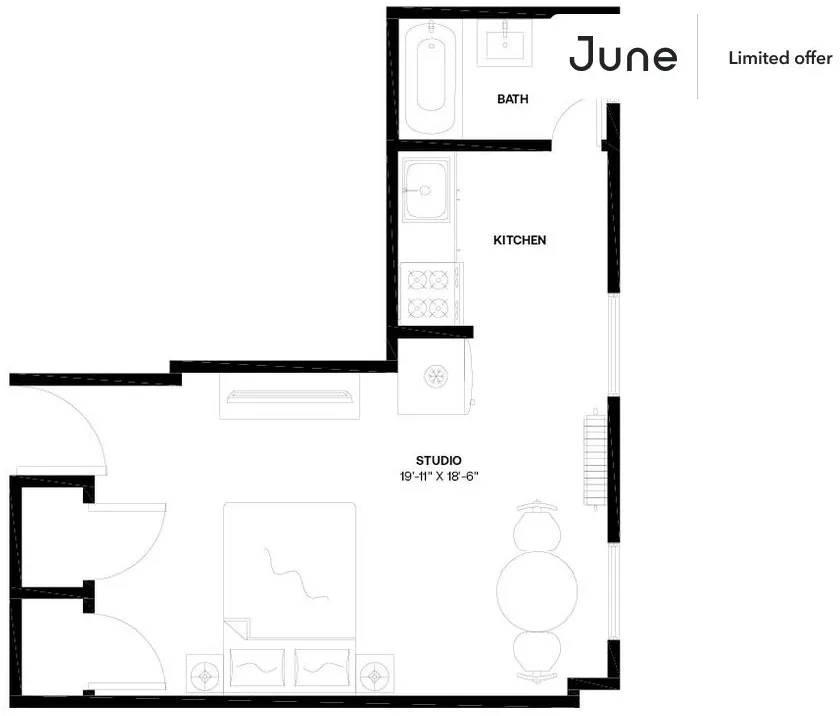 Amenities in 300 sq. ft. apartments in NYC:
Shared Bathrooms

Shared Laundry or nearby laundry facilities

Hotplates or stove

Half-size appliances
What does 400 Square Feet look like?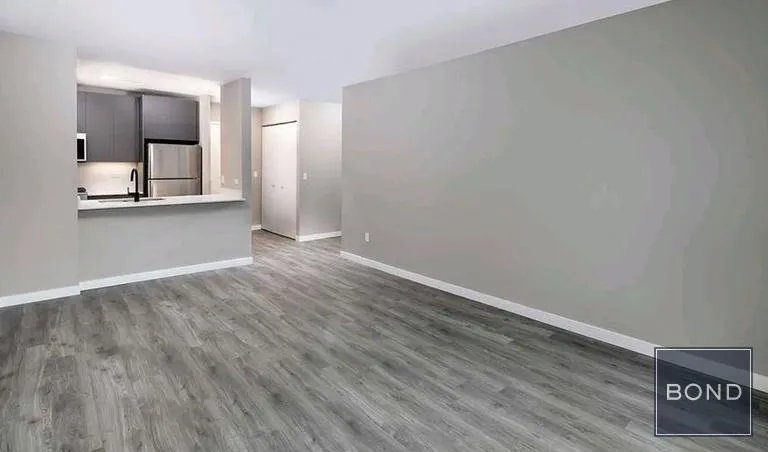 At 428 sq. ft., this Theater District studio was listed at $3,315. For reference, 400 square feet is the average size of a two-car garage in the U.S. Despite the moderate size, the updated unit comes with a private bathroom and decadent views of the river and city skyline. The living and dining area is large enough to combine both a sleeping arrangement and setup for daytime use. Studios in the 400 square foot range often come fitted with additional storage space like decently sized closets. While the unit above is located in a modern building with amenities from elevator access to a doorman, it's not a reality for all smaller-unit buildings.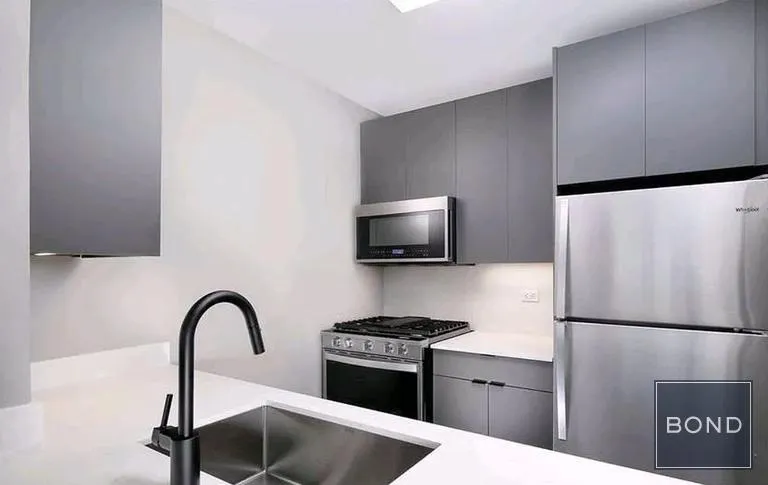 Amenities in 400 sq. ft. apartments
Full kitchen

Dishwasher

Shared laundry

Private bath
What does 500 square feet look like?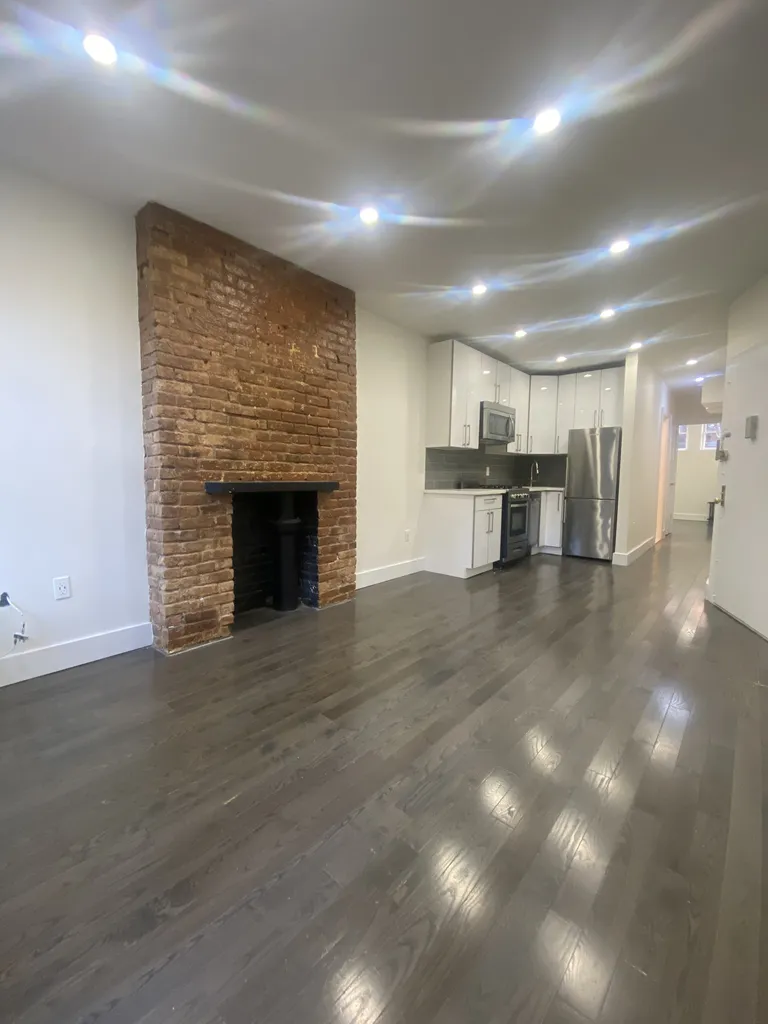 At 500 sq. ft., the number of bedrooms in an apartment can alternate between a studio or one-bedroom, depending. Keep in mind that this size unit is equivalent to a standard high school classroom! In the case of a 500-square-foot studio, renters can expect a more spacious, open layout, leaning away from the tight quarters found in smaller studios. If the 500-square-foot apartment is a one-bedroom rather than a studio, it's likely that the bedroom will be a moderate size with enough room for the must-haves. This 500-square-foot unit in Alphabet City in the East Village is currently listed at $3,000 with modern building features.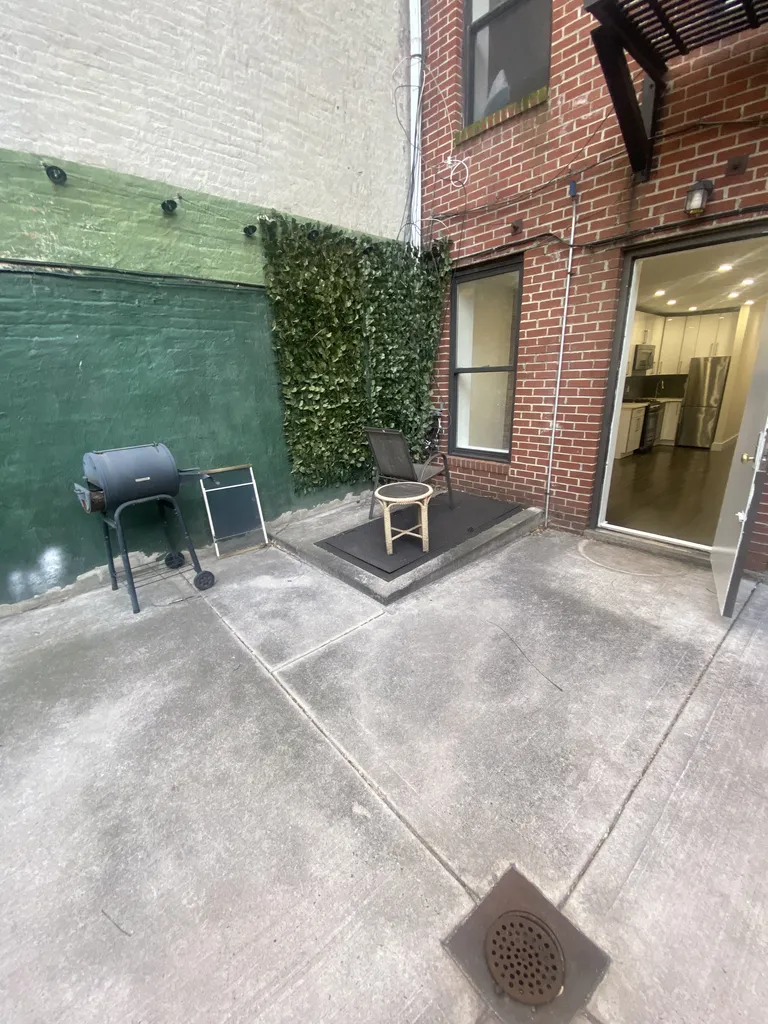 Amenities in 500 sq. ft. apartments often include:
Open floor plans

Private bath

Additional storage, including closets and kitchen

In-unit or on-site laundry

Fitness centers

Outdoor space
What does 600 square feet look like?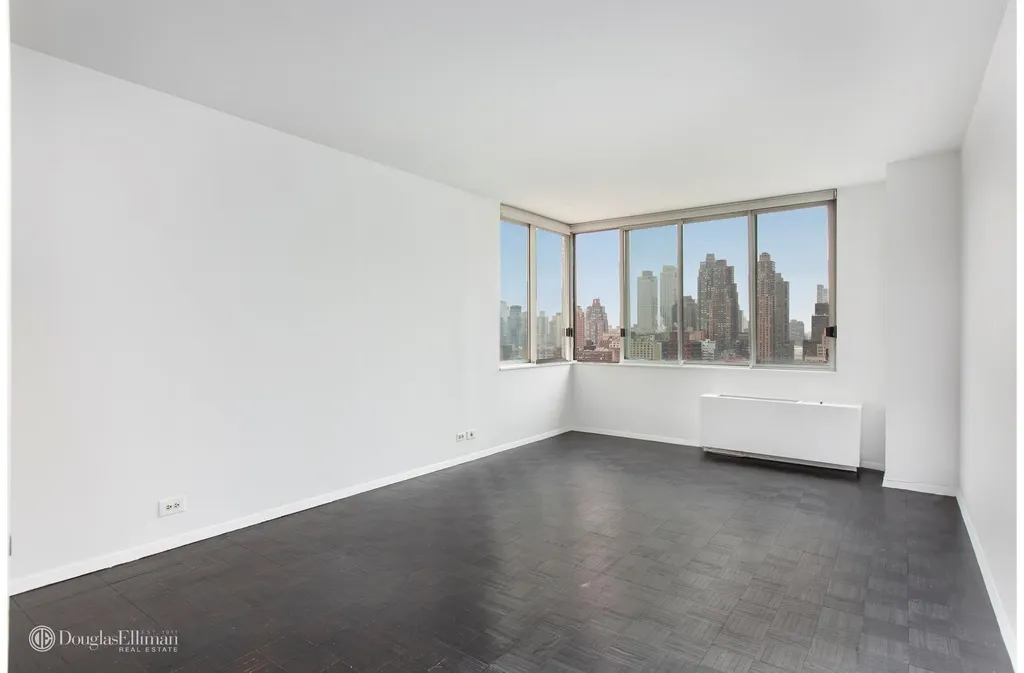 For those needing more space, apartments in the 600 sq ft range will generally fall under that umbrella. Comparable to a three-car garage, these units often accommodate large studios and, sometimes, single-bedroom units. One example of a one-bedroom apartment at 625 square feet is this Hell's Kitchen unit. Oftentimes, these larger units enter the luxury space with space and amenities to match. In many cases, the building is newly built or recently renovated, helping to create a modern feel.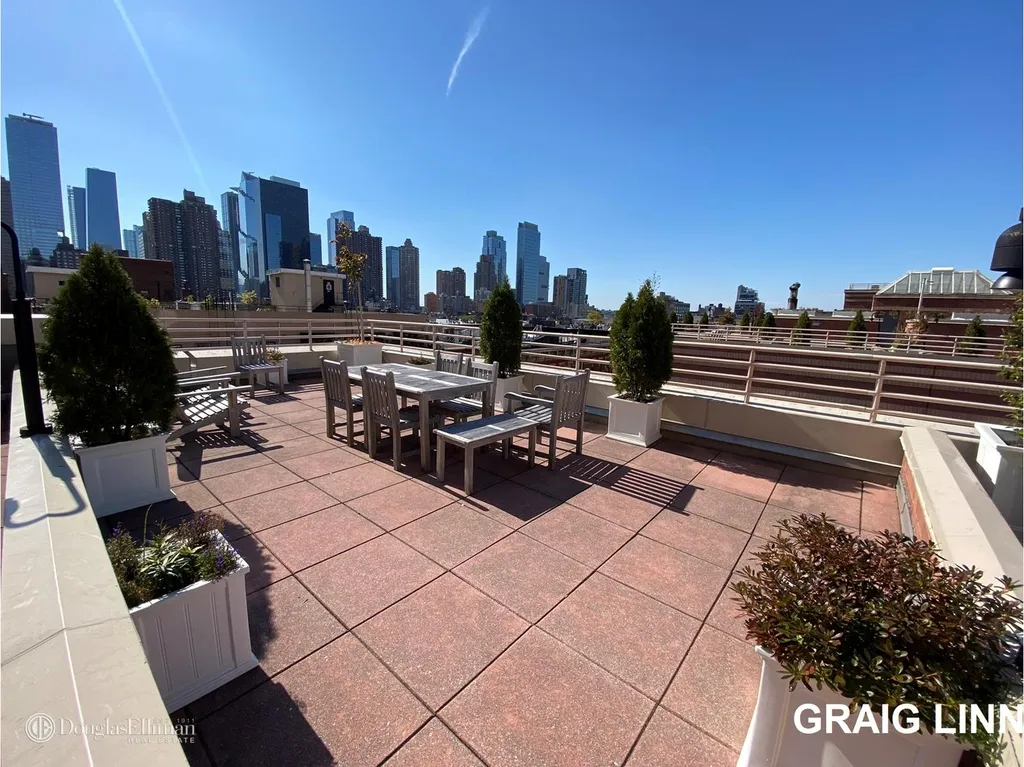 Amenities in 600 sq. ft. apartments include:
Full kitchen

Private bath

Decks or outdoor areas

Tall ceilings

Open floorplans

24/7 concierge

Doormen

In-unit or on-site laundry
What does 700 square feet look like?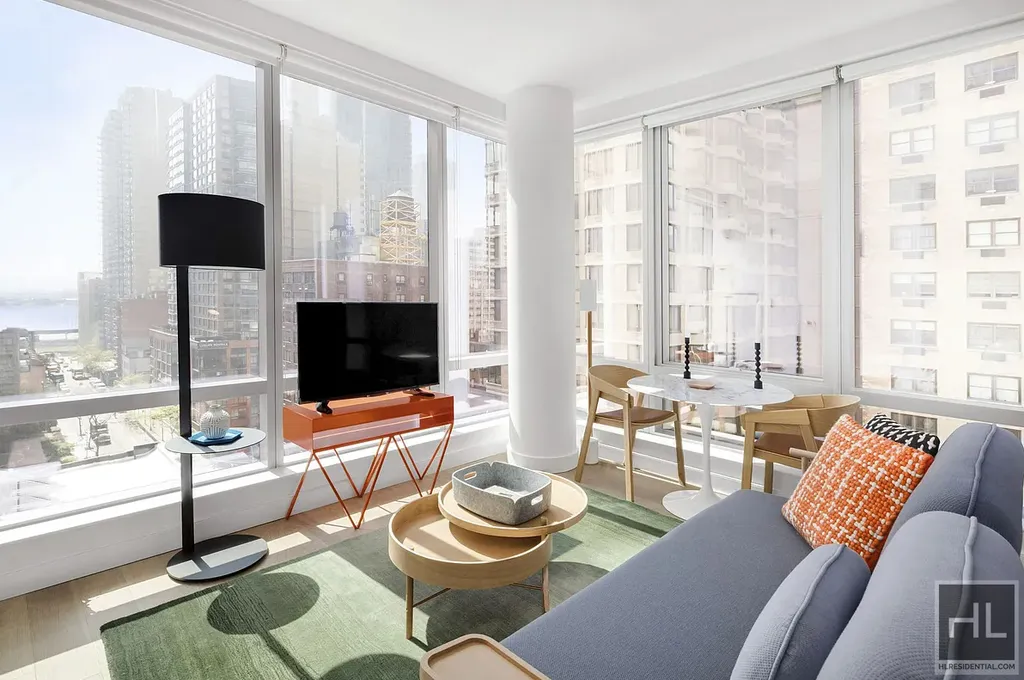 As mentioned above, the average size of a New Apartment is 700 square feet, which is equivalent to a quarter of a tennis field. This size unit can teeter into a large one-bedroom or modest two-bedroom, depending on the building and layout. The listing above is a two-bed, one-bath apartment at 720 square feet located in Murray Hill. The unit was listed at $5,699, far above the average price of an NYC apartment while still remaining an average size with amenities that are often seen in this size range.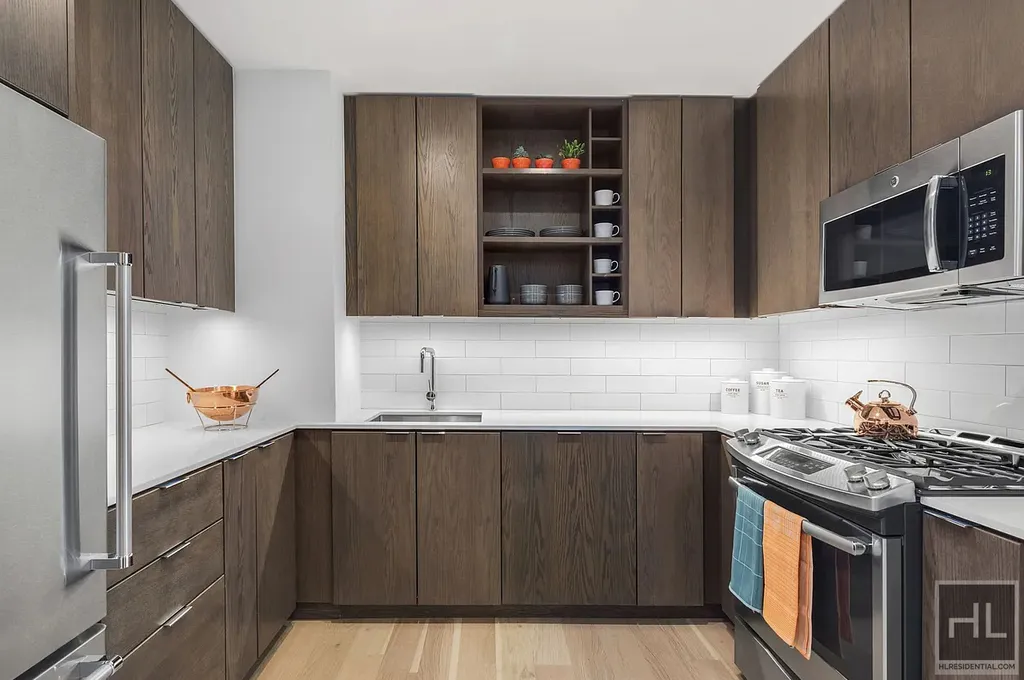 Amenities of 700 sq. ft. apartments often include:
One-two bedroom units

Private bath

Plenty of storage

Full kitchen and appliances

In unit laundry 

Doormen 

Concierge 
What does 800 square feet look like?
Oftentimes, 800 sq ft units tend to be more modern and often include luxury finishes with a size comparable to five standard parking spots. These units usually include one or more bedrooms, as is the case with this two-bedroom, one-bathroom apartment in Kips Bay. At 800 sq ft, this unit was listed for $6,695 and includes attributes like natural light and a parking space, and high-end amenities like a gym, basketball court, tennis court, barbecue grills, private outdoor space, a sun deck, and more.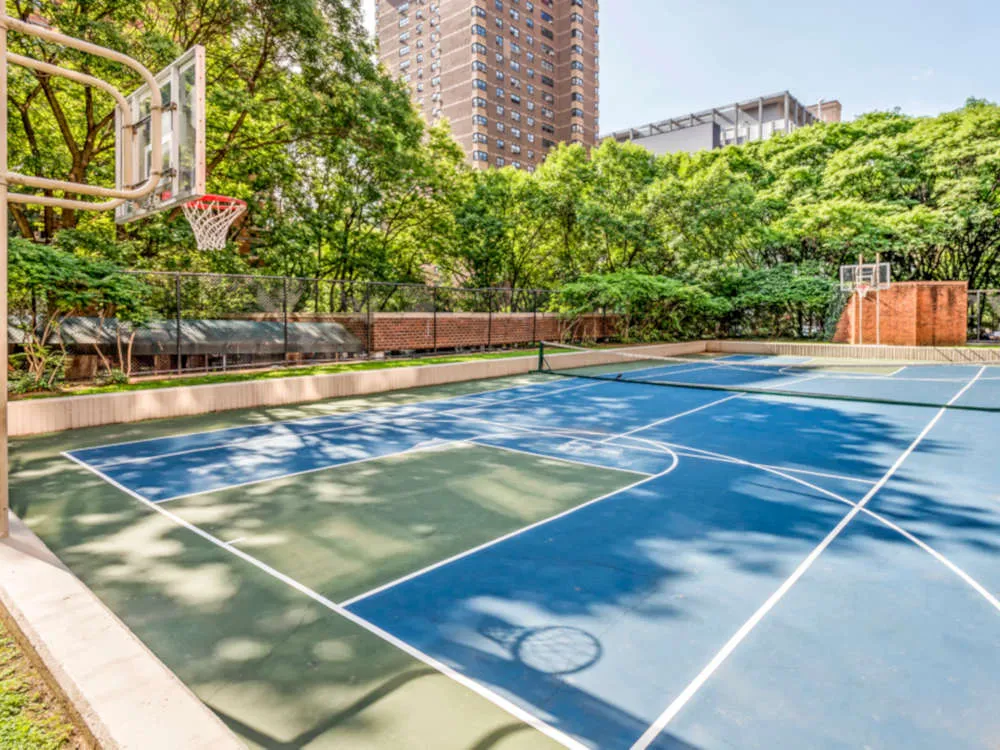 Amenities of 800 sq. ft. apartments include:
Plenty of storage

Full kitchen

Luxury, full-sized appliances

In-unit washer and dryer

24-hour concierge

24-hour doorman

Building common areas
What does 900 square feet look like?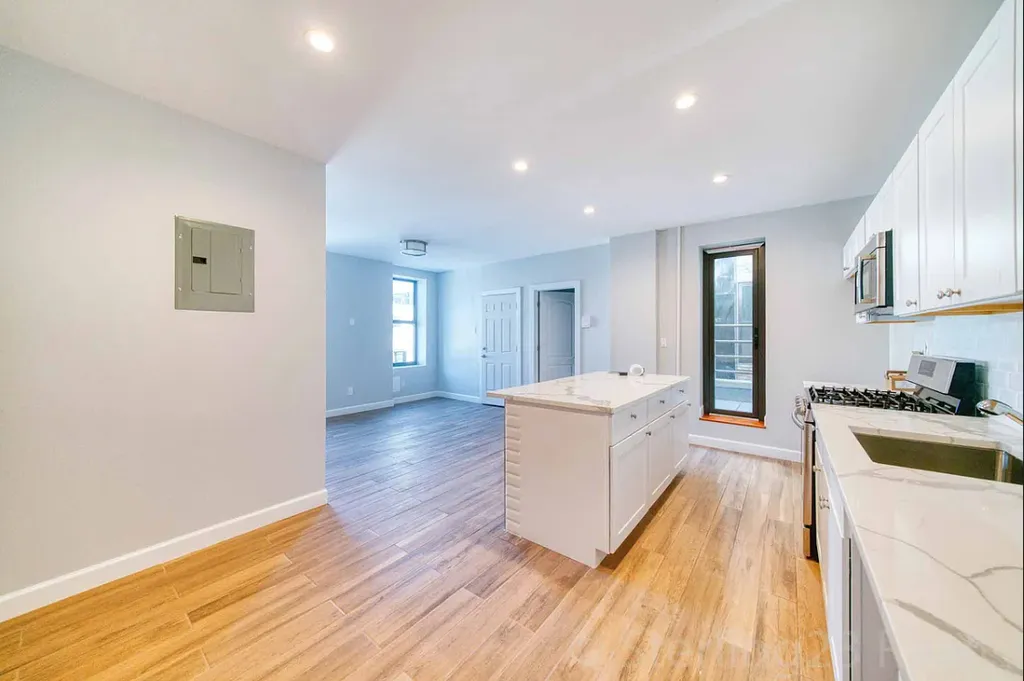 For those needing a multi-bedroom unit, 900 square feet is usually where you'll start to see two- or three-bedroom options, ideal for families. For reference, 900 sq ft is just under ⅓ of a tennis field. In the case of this three-bedroom apartment, it is listed in the Astoria at $3,650. The unit exemplifies the trend of needing to fan out from hot spots in the city in order to find an adequate price point, particularly for families. Because of this, these family-geared units are usually bare bones and have just what is needed both inside the unit and in the building.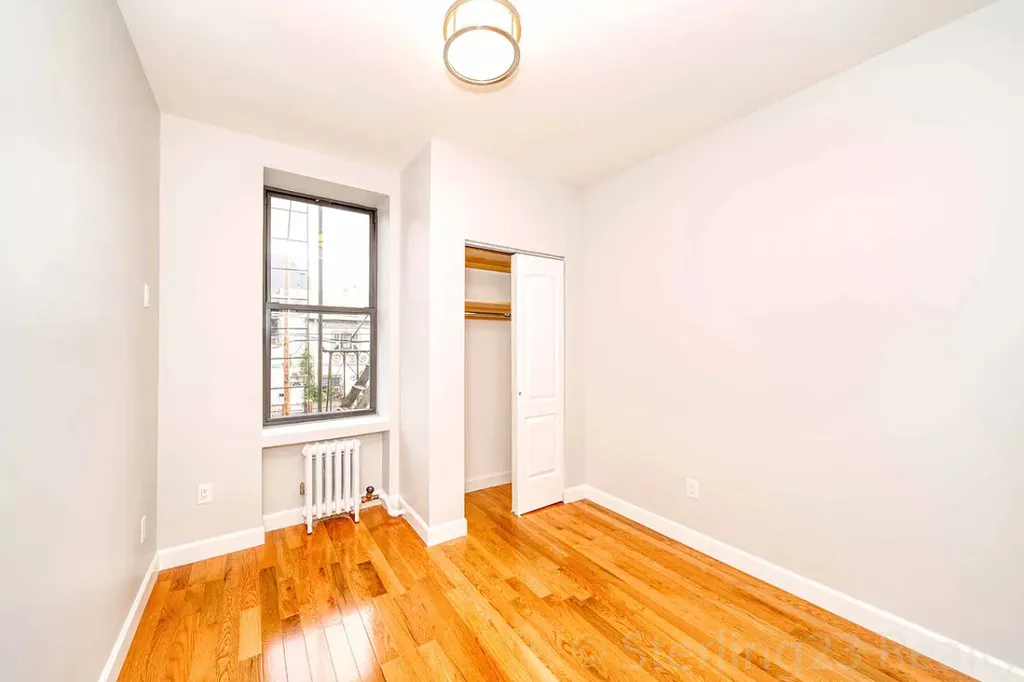 Amenities of 900 sq. ft. apartments often include:
Multi-bedroom floorplans

In-unit bath

In-unit or on-site laundry

Full kitchen

In-unit bath
What does 1,000 square feet look like?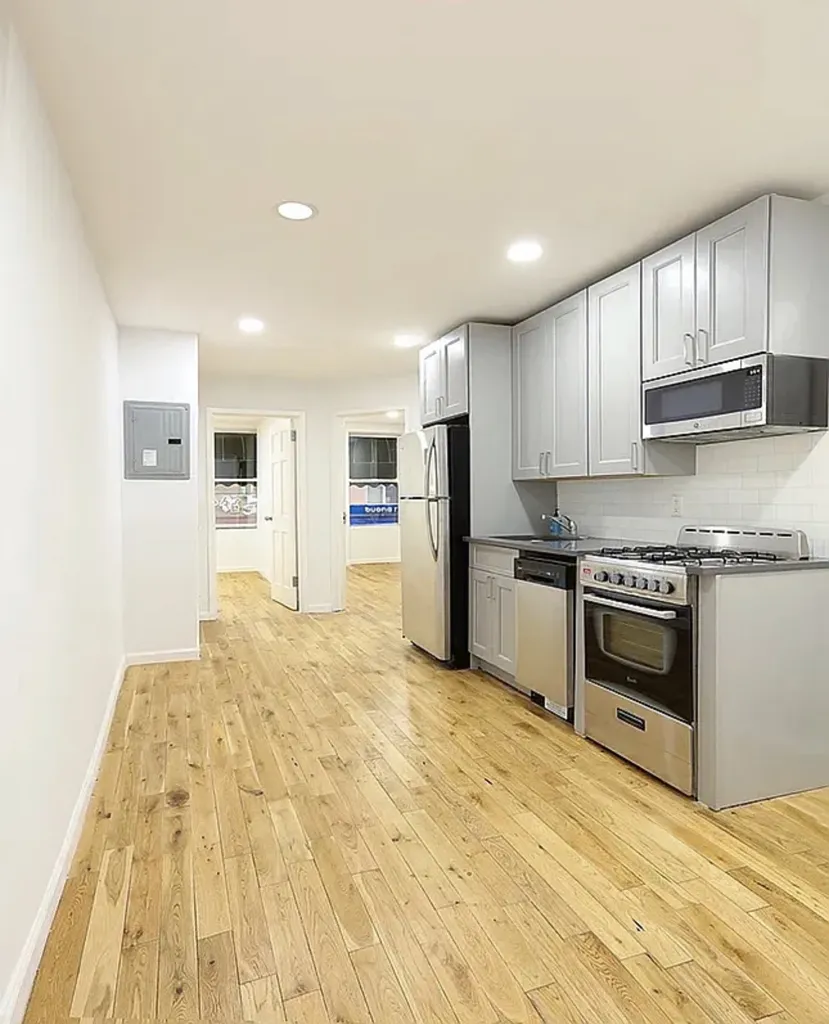 Creeping up in size, 1,000-foot units are more of a rarity in the city – at least at a manageable price point. With square footage equivalent to two-and-a-half two-car garages, 1000 sq ft is a commodity in the city. This option on Mulberry Street in Little Italy is currently listed at $5,500 and boasts four bedrooms and two bathrooms. Fit for a family or roommates, this unit offers modest-sized living quarters from the bedrooms to the shared spaces. Despite the larger floorplan, there are so many bedrooms in one space that other areas forfeit their square footage, such as the kitchen, reverting back to smaller appliances. Keep in mind, it's not impossible for there to also be oversized – usually luxury – 1000 square feet single bedroom apartments.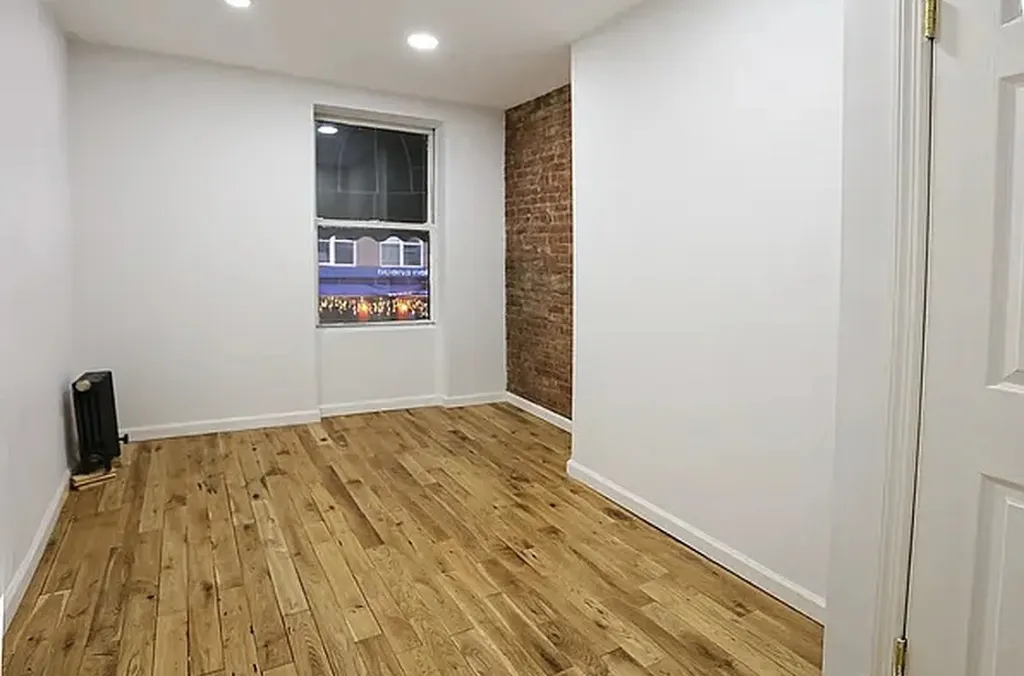 Amenities of 1000 sq. ft. apartments include:
Multi-bedroom floorplan

Family/group friendly

Kitchen space

In-unit bathroom

In-unit laundry
Final Thoughts
It's no secret that New York's housing market is troubling, but hopefully, this guide provides insight into what you can get for general unit sizes and across price points. Remember that not all units are equal or created for the same purpose. 
Sure, there are sites like RentHop RentCompare, that show you if you're overpaying for your apartment, but sometimes you're overpaying for something that saves you more money or time! An 800-square-foot unit on one side of town could be a premier luxury unit, while on the other side of town at the same size can be a cramped two-bedroom in a run-down building.
While these trends can help steer you in the right direction, nothing is definitive. Keep in mind that location, building type, amenities, and the health of the unit also play a huge role in the price point. Happy house hunting!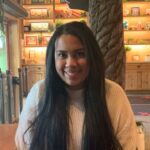 Kylee was born and raised just outside of Sacramento in a small town full of history and charm. She stays up-to-date on the real estate market and hopes to empower hopeful buyers and sellers to make the best decisions for themselves. Kylee is particularly interested in bridging the gap for younger generations, helping them understand the power of owning and investing in real estate.