Little Italy basics
Known for its cuisine and rich history, Little Italy is a top tourist attraction in New York City. Whether you're grabbing a cannoli, homemade pasta, or a glass of red wine, Little Italy has a place for you. 
History of Little Italy
Little Italy began developing in the 1840s when Italian immigrants began to settle in the area. Famine and failing agriculture led Italians to New York City, and many families settled in "Mulberry Bend." The neighborhood was popular amongst immigrants because of its population of local Italian speakers and traditional Italian culture. By 1910, almost 10,000 Italians lived in the two square miles of Little Italy. While Little Italy originally reached from Lafayette Street to the Bowery and from Kenmare to Canal, the area of Little Italy has decreased due to increasing rent prices and the expansion of bordering neighborhoods. Today much of the area is gentrified, but some original establishments and historic sites remain. 
Where to Shop in Little Italy
View this post on Instagram
Little Italy may be known for its food and culture, but there are also some eccentric and unique shops in the neighborhood. 
Di Palo's Fine Foods
This locally-owned grocery has been family owned and operated since 1925. Specializing in the foods and wines of Italy, this is a perfect place to grab ingredients for a home-cooked meal.
Christmas In New York
Located at 142 Mulberry Street, this store brings Christmas joy to New York City. This store has jolly decorations and ornaments and New York City-specific goods. Though it is popular in the winter, this store is a sight to see all year round! 
Mulberry Street Cigars
With a bright red light hanging above the door, reading "Cigars," you can't miss this unique store on Mulberry Street. This home for hand-rolled cigars was incorporated in 1999 and sells quality cigars from its cozy shop. 
Landmarks and Notable Places of the Neighborhood
View this post on Instagram
Little Italy has a rich history that is reflected in art and architecture.
The Center For Italian Modern Art
At 421 Broome Street, The Center for Italian Modern Art is an affordable NYC museum that is rich in history. Since 1983, founder Laura Mattioli has curated the collection of her father, Gianni Mattioli, which is "considered to be one of the most important aggregations of Italian avant-garde and modern art." Laura founded CIMA in 2013 to spread awareness about Italian Art and preserve Italian history and culture.  
Feast of San Gennaro 
While it isn't a physical landmark, the Feast of San Gennaro is a yearly celebration. This street festival began in 1926 and celebrates the life of San Gennaro, known as a protector and patron of Naples, Italy. The event has evolved into an 11 day festival that creates a confluence of food, culture, and music, celebrating the ancestry and traditions of Italy. 
St. Patrick's Old Cathedral 
St. Patrick's Old Cathedral was the first cathedral in New York City and was originally the home of the Archdiocese of New York. Though the cathedral is home to the Catholic religion, you don't have to be Catholic to enjoy the beautiful architecture and history. 
Where to Eat in Little Italy
View this post on Instagram
New York City is known for pizza, and there is no better place to get Italian food than Little Italy. 
Ferrara Bakery
If you are looking for cannolis in Little Italy, look no further than Ferrara. Ferrara's origins date back to 1892, and this bakery serves over 200 unique Italian specialties. This bakery also offers cannoli kits, so you can bring the Italian treats home with you!
Il Cortile
This traditional Italian restaurant has been family owned and operated since 1975 by the Esposito family and serves a wide variety of Italian platters. The beautiful patio with skylights makes it the perfect place for lunch or family dinner. 
The Original Vincent's 
Founded by Guiseppe and Carmella Siano, this restaurant is known for its homemade "Vincent's Sauce." Invented in 1904, this sauce has been imitated by many but never replicated! 
Bars of Little Italy
View this post on Instagram
Little Italy is known for laid-back wine bars and local brews. 
Compagnie des Vins Surnaturels 
Wine is the perfect compliment to Italian food, and this bar brings fine wine to the heart of Little Italy. They also feature "Wine Boot Camp," where patrons can spend an hour with a sommelier tasting wines with a food pairing. 
Mulberry Street Bar
Mulberry Street Bar is one of the oldest bars in New York City (first established in 1908) and offers local brews and delicious pizza. Make sure to try the garlic knots! This establishment is a must-visit, after all, there's a reason why they've been around for so long, right? 
Botanica Bar
This local bar is open late and has outdoor seating year-round. While there is no kitchen, outside food is welcome, making it the perfect place to sit down with a slice of pizza and a drink. 
Where to Live in Little Italy
Little Italy is a desirable place to live due to its downtown location and proximity to great bars, nightlife, and cultural hubs. 
120 Mulberry Street 
This building at 120 Mulberry Street was built in 1910 and features balconies, in-unit washer/dryer, exposed brick, and hardwood floors. 
123 Baxter Street
While Little Italy is full of old constructions from the 20th century, this building was built in 2003 and has a plethora of amenities, such as a doorman, fitness center, parking, and a roof deck. 
189 Hester Street 
This historic home was constructed in 1900 and has beautiful exposed brick, marble bathrooms, and (non-functional) fireplaces. 
Traveling in Little Italy
Little Italy is conveniently located and easy to travel to from many points in NYC.
Trains
The most accessible trains to Little Italy are the Q, 5, 6, J, and Z trains at Canal Street or the B and D trains at Grand Street. 
Buses
The M1, M103, M14A-SBS, and M15-SBS all make stops throughout Little Italy. 
Bike Rentals
Little Italy has four CitiBike stops within its small borders, although the streets in the neighborhood can be crowded, making it a precarious place to bike. 
---
While Little Italy was originally a home for Italian immigrants, the neighborhood has expanded and grown over the years. The neighborhood may not look the same as it did in the early 1900s, but Little Italy is still home to some of the best food and culture in NYC and is a must-visit for any tourist visiting the city.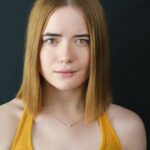 EmmaLee Kidwell (she/they) was raised in Louisville, Kentucky, and now resides in upper Manhattan. EmmaLee attended Pace University and graduated with a degree in Musical Theatre. Though her degree was earned in performance, EmmaLee now pursues writing, directing, and producing. EmmaLee is the librettist of an original folk musical, The Waiting, which has been workshopped at the SheNYC festival, Days of the Dead Festival, and Pace New Musicals festival. In the spring of 2022, EmmaLee started a company with her writing partner, Butterfly Effect Productions LLC. EmmaLee's performing credits include the International and National tours of Baby Shark Live!, Olive Ostrovsky in The 25th Annual Putnam County Spelling Bee, and Brilliant at Theatre Row. In her spare time she can be found playing Sims, visiting the Metropolitan Museum of Art, and writing her own singer/songwriter album.