Italian culture is integral to the makeup of NYC as we know it today. The largest wave of Italian immigration to the United States took place during the late 19th to 20th century, and since then, food in New York City has never been the same. Treating yourself to a good meal this summer should be at the top of your to-do list. With dine-in options becoming more accessible since the beginning of the pandemic and the sun beaming down, going out to eat seems extra appealing. Why not indulge in some rich Italian history that famously fills the streets of New York City? Below, we have compiled a list of the 11 essential Italian restaurants in the city (aside from restaurants in Little Italy) that are a must-visit.
Best Italian Restaurants NYC
1.) Carmine's Italian Restaurant – 200 W 44 St ($$)
View this post on Instagram
This list wouldn't be a 'Best Italian Restaurants in NYC' list without the mention of Carmine's. Sure, you could look at it as a tourist trap and if you're a native New Yorker you probably have glossed over this option… But, it is famous for a reason. This is a family-style restaurant with recipes that come from the south of Italy. The owner, Artie Cutler, wanted his customers to feel like they were sitting at a table right in the middle of an Italian wedding. The big portions with mountains of pasta sauce and cheese present a wow factor that has attracted visitors from around the world. 
Carmine's first opened on August 14, 1990 at 2450 Broadway on the Upper West Side of Manhattan. It was known for its decor that adhered to a traditional Italian layout mixed with pops of American culture. Artie Cutler wanted to include visions of the "Golden Age" in order to make New Yorkers feel at home while also getting a taste of Italian life. 
If you happen to find yourself stumbling into Carmine's, they are known for their homestyle antipasto dishes, pasta, seafood, and meat entrees. Don't be afraid to check out their dessert if you can handle more food. Wouldn't be an Italian meal without a cannoli to top it all off. 
2.) Via Carota – 51 Grove St ($$$)

With 4.5 stars on Google and over 1,600 ratings, Via Carota finds itself as a beloved Italian restaurant located in the West Village. Rita Sodi and Jody Williams are the two owners of this Manhattan gem. Rita Sodi is also the owner of I-Sodi, a Tuscan-inspired restaurant, and takes inspiration from her roots back in the outskirts of Florence, Italy. Sodi is a self-taught chef, much like her partner Jody Williams. Williams owns the acclaimed Buvette, a French restaurant with locations in both Manhattan and France. 
These two brilliant minds put together created an experience that people can't seem to get enough of. Via Carota has won awards, been featured in publications such as The New York Times and Bloomberg Magazine, and is often listed in other New York City eating guides. The Food and Drinks Editor at Esquire, Jeff Gordinier, states that Via Carota is his most recommended spot according to a piece published by The New Yorker. 
Via Carota is known for their unique and original cocktails, cacio e pepe pasta dish, and freshly made salads paired with sourced local ingredients. If you like salad, this is a must-try at Via Carota. Their salads have been mentioned in almost every article written about them, along with gorgeous imagery. You can only imagine the type of emotions these dishes evoke. 
3.) Olio e Piu – 3 Greenwich Ave ($$)
View this post on Instagram
Looking to divulge in some true Italian pizza? If so, Olio e Piu will be right up your alley. Based on authentic trattoria-style (not as formal as a ristorante, but more formal than osteria) food, Olio e Piu focuses on their handmade Pizzas and Pastas. They also serve a mean Branzino and Steak Fiorentina. 
Olio e Piu has its roots in Neapolitan cuisine and was established in 2010 by Chef Pedro Cruz. When it first opened, it sat 74 people with a 45-seat open patio surrounded by flowers and greenery, which is one atmosphere Manhattan severely lacks. To sit at Olio e Piu will have you feeling like you escaped to Italy via an immersion of Mediterranean culture radiating off both the dishes and atmosphere. Don't be afraid to pair your food with a drink from their carefully selected wine and cocktail list as their options are vast. 
4.) Nicandra's – 264 Irving Ave ($$)
View this post on Instagram
What would this list be without the mention of some of the best Brooklyn Italian spots? Nicandra's has been around for roughly five years and has become a neighborhood staple. It is owned by Chef Taco and Charmine, two passionate humans with a love for food. According to their website, Chef Taco originally started his career as a dishwasher and rapidly advanced to an executive chef at a Michelin Star restaurant all before the age of 25. To honor his mother Nicandra, he opened this establishment. 
Charmine deeply values the way that food is able to bring people together, and joined Chef Taco's team in order to bring her passion to life. She learned that food can serve as a love-language through her first-generation Filipino upbringing and wanted to share this joy with others. The two of them together create an extraordinary team that really cares for their customers and the Italian art that they bring to the table. 
The focal point of Nicrandra's menu is pasta. Everyday, Chef Taco works hard in the kitchen to create handmade pasta dishes for hungry mouths. Their menu promotes simplicity through well thought-through recipes. 
5.) Faro – 436 Jefferson St ($$)
View this post on Instagram
Another Brooklyn hotspot for Italian food is Faro, located in the bustling, trendy neighborhood of Bushwick. This neighborhood joint opened back in 2015 with a focus on handmade pasta. Chefs use local grains sourced from NY farms to create seasonal dishes. The delectable taste presented within their food comes from whole animal butchery, milling whole grains, and their large wood burning oven. 
Faro has been mentioned in Eater NY, Brooklyn Magazine, and Village Voice, rating it the best around for a good mix between fine and casual dining. The menu is constantly changing due to the fact that it is a seasonal-style restaurant, so they recommend following their Instagram to keep up with updates and specials. 
6.) Positano – 10018 4th Ave ($$)
View this post on Instagram
Positano is named some of the best Italian in Bay Ridge for a reason. This bistro offers a colorful atmosphere paired with classic Italian cuisine, a full bar, and some of the most immaculate seafood dishes around. Their menu is authentic and curated with the freshest ingredients. 
They have a lunch, dinner, catering, and party menu. If you have an event you are looking to host, this is the place to do it. Positano has multiple rooms and versatile seating plans to accommodate almost any need you may have—just make sure to book well in advance.
7.) Joe's – 6611 Forest Ave ($$)
View this post on Instagram
This family owned and operated restaurant has been cooking up a storm since 1982. Joe's offers customers authentic Italian cuisine served in large portions—they are known for never shorting any sort of ingredient on their dishes. In their raving reviews, it states that they have a very friendly and accommodating staff, an incredible wine menu, and some super tasty desserts. 
At Joe's, they go out of their way to make their customers feel at home. The music isn't too loud, the lighting is perfect, and there is nothing uppity about this beloved establishment. It is recommended to arrive hungry because you can expect their plates to be filled to the brim. It is likely you'll find yourself with a take-home package of leftovers after your meal.
8.) SoleLuna – 40-1 Queens Blvd ($$)
View this post on Instagram
SoleLuna was created by Valerio, a restaurateur from Milan, his wife Michele from Venezuela, and Gina and Francesca who are also restaurateurs from Puglia. With the combination of strong friendship and a love for food, this group was able to bring a piece of their home to Queens, New York. Their menu is full of their authentic Italian background, and at SoleLuna, you may get the feeling that you are dining right in the motherland. 
On Monday nights starting at 4PM, SoleLuna offers $1.25 point oysters. On Wednesday nights they serve Tonnarelli Cacio e Pepe off their pecorino wheel. The specials don't stop there. If you pay a visit on the weekend, SoleLuna has egg brunch on Saturday and Sunday from 11AM to 4PM where they have eggs prepared in all different ways and drink specials for $6. 
9.) Antonio's Trattoria – 2370 Belmont Ave ($$)
View this post on Instagram
This delightful little trattoria situated in the Bronx is said to be one of the best in the area. Antonio's Trattoria serves authentic Italian food in big portions to all those that come through their welcoming doors. It has a laid-back atmosphere in a dimly lit setting with soft Italian music playing in the background to help you get in the mood to eat some great food. They are known for their brick-oven thin-crust pies and homestyle Italian entrees. 
Rated within Yelp's "Top 100 Best Restaurants in NYC" of 2019, the food at Antonio's Trattoria has been called "heaven sent." It states on their website that menu items are subject to change based on seasonal ingredient availability, so if you see something that piques your interest prior just make sure to double check that they are able to cook it up for you. There are also gluten free options available upon request. 
10.) Tra Di Noi – 622 E 187th St ($$)
View this post on Instagram
Arthur Ave in the Bronx features some of the most authentic Italian restaurants that you can find in the whole of New York state. Tra Di Noi is run by Chef Marco, who is an Italian born and trained professional. He has hand-picked every ingredient that goes into the food they serve with careful Italian consideration. 
Chef Marco has over 50 years of professional cooking experience gained from cooking in kitchens of notable Italian families. Along the way, he also learned the secrets of French and regional Italian food to assist him in perfecting his journey. Everything that Chef Marco serves is fresh as he refuses to use frozen ingredients and does not take any sort of shortcuts. Tra Di Noi has a selection of both lunch and dinner menus with an addition of daily specials which are decided in the morning after the daily shopping has been done. They also offer both domestic and imported wines and beers to compliment any one of their dishes. 
11.) Bocelli – 1250 Hylan Blvd ($$$)
View this post on Instagram
Looking for the best Italian restaurant in Staten Island? Look no further, because Bocelli is here to satisfy all your carb-y needs. Bocelli has been serving award winning, authentic Italian cuisine for over two decades. They were voted the Best Italian Restaurant in both 2014 and 2015 by SILive and named one of the Top Ten Italian Restaurants in 2017 by OpenTable. 
Bocelli prides themselves on using fresh ingredients and creating an atmosphere that makes customers feel like they are on a sunny hillside right in the heart of Italy. Some events that they host are Lobster Wednesdays, and the "Chateaubriand Dinner for Two" which is a three-course meal for two people priced at $105. Sometimes they hold special events, for example an Elvis Presley night that took place in early June. To learn about their current events, you can visit their website here. 
Like many other large Italian restaurants, Bocelli has a space where people can host their own parties or events. Fill out their booking form here to provide information about your gathering. Bocelli also has a catering menu where you can hire them to cater your next event.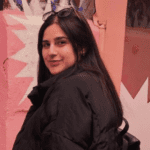 Carly is a freelance writer with interest in topics pertaining to lifestyle blogging, social justice, and anything to do with film/media. She graduated from the University of Wisconsin - Madison with a degree in English & Literary studies in hopes to write for a large music publication. When she is not writing, you can find her watching movies, cooking her famous Carbonara, and enjoying time outdoors.