313 East 6th Street, listed by Glenn Schiller and Tifany Gangaram of the Corcoran Group, went up for sale after over half a century and is now currently in contract as of June 26th, 2023. Formerly the residence of famed painter Mark Rothko and notable creators Alfred Leslie and Emile de Antonio, this building once ran a social club in the basement. Come take a look!
The pre-war multi-family townhouse located at 313 East 6th Street has been listed for the first time since the 1970s. While all New York buildings have their stories to tell, this one has seen more than most. Home to multiple famous artists and a documentary director, 313 East 6th Street has survived both raging fire and FBI surveillance units. It now awaits its next chapter and next owners. 
East Village Greek Revival Mansions
Originally constructed in 1853, later renovations reformatted the single-family home into three apartments. In 1902 the residence was officially relabeled a multi-unit dwelling.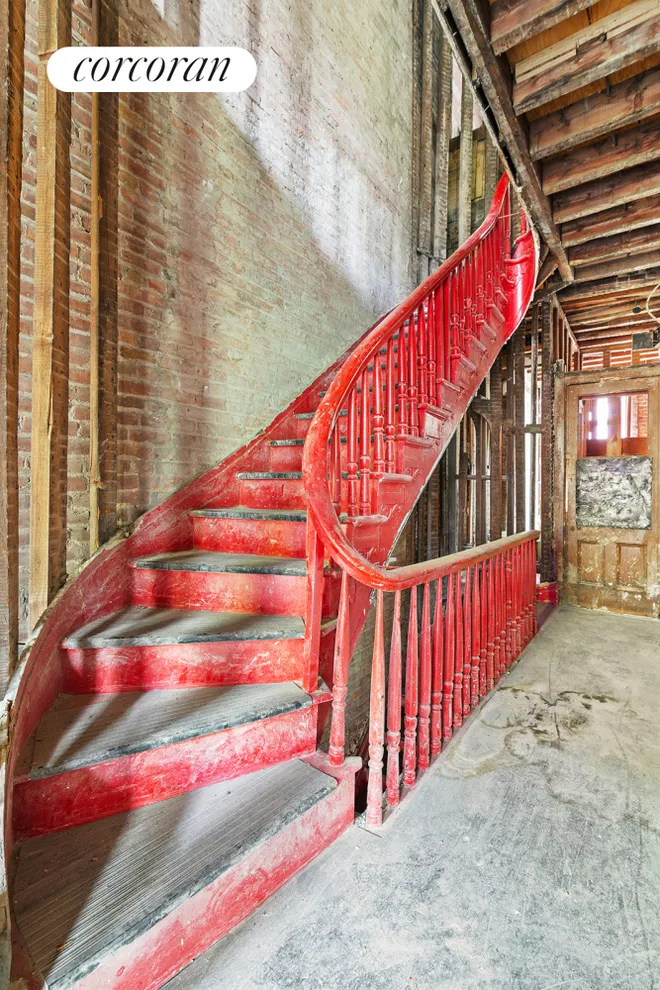 The entryway features an original double-wide formal entrance and brownstone stoop. The house contains traditional Greek Revival elements with complimentary Italianate details, similar to other houses on that street. Brick interior walls, tall windows, and original staircases add authentic charm.
A large 30-foot backyard offers a green respite for sun and lounging while high ceilings deliver both northern and southern light to the bedrooms. The home has 6 bedrooms and 6 bathrooms with a total square footage of 5,480 square feet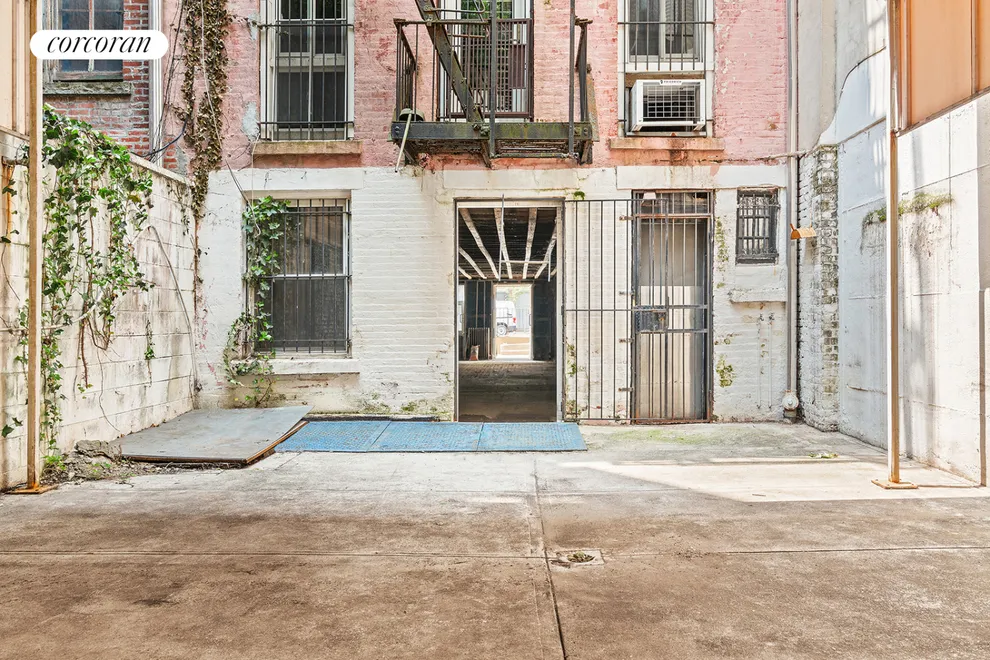 313 East 6th Street is currently vacant and gutted. The building will require a top-to-bottom build-out. Future owners will have the rare opportunity to design and build the home, or apartments, of their dreams. This and other row houses on 6th Street received landmark status in 2012 when added to the East Village/Lower East Side Historic District. 
A 1948 Certificate of Occupancy states a "social club" was once located in the basement. Most recently, the bottom floor was kept as an art studio. A fire in 2022 partially damaged the upper quarters, but ensuing repairs verify the home is structurally safe and sound. Aside from architectural charm, the building was home to many famous voices of New York City's past.
Mark Rothko's Painting Stint in the 1930s
The late abstract artist Mark Rothko (born Markus Rothkowitz) and his first wife, Edith Sachar, occupied an apartment here in the late 1930s. During those years, Rothko was a part-time teacher at the Center Academy of the Brooklyn Jewish Center. He taught children from 1929 to 1952. Edith and he lived in many parts of the East Village until his wife's pressure for him to become famous eventually drove them to separate.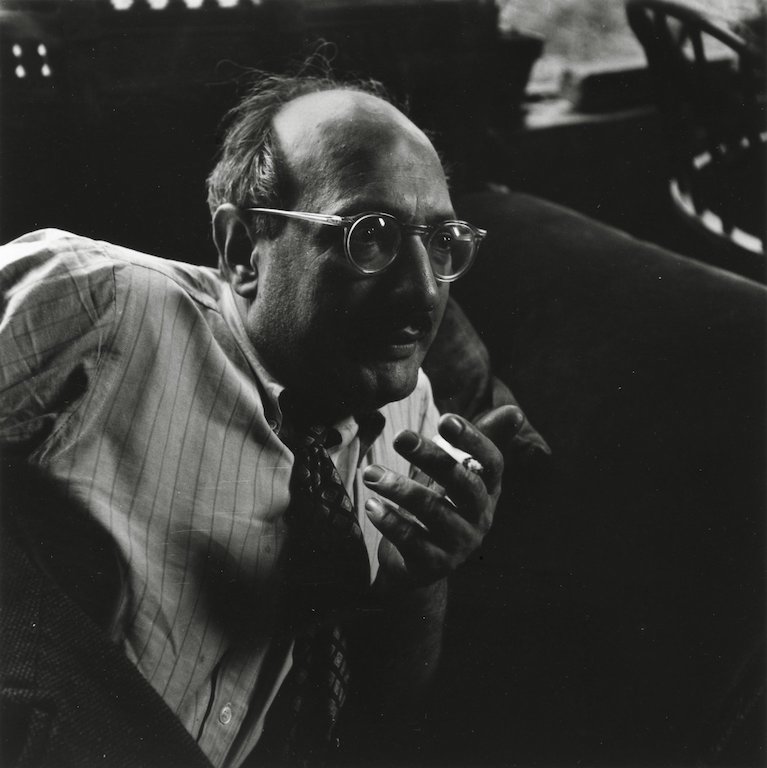 A well-known painting of his titled "Thru the Window" was painted in this apartment. Both the artist's signature and building address are written on the back of the painting.  
Rothko was propelled to fame in the 1940s and cemented himself as both an abstract painter and surrealist. Rothko was contemporaries with other famed artists such as Max Weber, Jackson Pollock, Willem de Kooning, and Franz Kline. Famous for monolithic works of color study, a Rothko original titled "No. 6 (Violet, Green and Red)" sold at Christie's for $186 million in 2014, the 5th most expensive painting sale in history.
Abstract Expressionist Alfred Leslie at 313 East 6th
Painter and filmmaker Alfred Leslie, of the Bronx, also had a stint at 313 East 6th Street. As second artist in residence, Leslie utilized the garden level for his Manhattan studio.
Famous for macro-sized portraiture and an extensive series of watercolors, Leslie documented his road trips through original artworks.  Through his many iterations as an artist, Leslie was also a filmmaker; combining cartoons, home movies and old feature films. The 1959 film Pull My Daisy was directed by Alfred Leslie and narrated by Jack Kerouac. Other film collaborations included poet Frank O'Hara. He later got into sculptures made of found and everyday objects.
In the 1960s Leslie segued from abstract expressionism to realistic figurative pieces. Losing much of his work in a fire, Leslie later gained fame for his large-scale charcoal drawings. Alfred Leslie passed away from COVID-19 in 2023.
Documentary Maker's Home
The last shift in ownership came in the 1970s when 313 East 6th Street was purchased by director Emile de Antonio and his wife. Still under ownership of the Antonio family, it was a surprise to some when this property was listed on the market.
Emile de Antonio, like Rothko and Leslie, also led a prolific creative and political career in New York City. Directing and producing documentary films on social, political and counterculture events, de Antonio has been called "the most important political filmmaker in the United States during the Cold War." 
Amongst famous works including Painters Painting, released in 1972, de Antonio was in charge of distribution for Pull My Daisy, the film directed by Alfred Leslie. His film In the Year of the Pig was Oscar nominated in 1969. De Antonio is known to critique American culture and politics with an emphasis on political dissension. Because of this de Antonio was under constant surveillance by the FBI under J. Edgar Hoover. A 10,000 page dossier compiled regarding De Antonio became subject of his autobiographical film, Mr. Hoover and I.
Then and Now
Of course, times have changed. Located smack in the middle of Ukrainian Village, 313 East 6th Street is now in a bustling part of East Village, close to Whole Foods and Tompkins Square Park. Still, how many who wander by know Rothko used to look out those windows?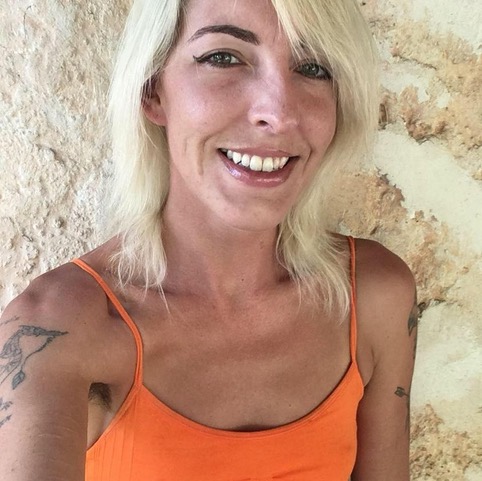 Lindsey Rae is a freelance writer, videographer, and medium format photographer with a background in economics, documentary filmmaking, and human rights. In past lives she covered the arts scene in Seattle and LA before morphing into a finance journalist, reporting from the NYSE for German news media. When not writing about culture & lifestyle she can be found studying herbalism and traditional healing techniques. She enjoys running, yoga, and world travel. You can find her at www.linerae.com or IG @hunteressthompson