Harlem Basics
Welcome to Harlem, the energetic neighborhood with many cultural sites, shopping opportunities, and amazing food. When people think of Harlem, they think of Black history, culture, and pride. This huge neighborhood encompasses several smaller neighborhoods like Manhattanville, Hamilton Heights, and Sugar Hill. Because of this, defining Harlem as just one thing is tricky to do. However, no matter where in the neighborhood you are, you'll have access to some of the best sites and sounds NYC has to offer.
History of Harlem
During NYC's early history, Harlem was home to large wealthy estates that were burned to the ground during the American Revolution. After the war, the neighborhood rebuilt slowly, and was seen as a refuge for immigrant populations. The neighborhood's Black population slowly grew due to the Great Migration from the Jim Crow South and the destruction of Seneca Village to make room for central park.
The neighborhood thrived in the early 1900s, with the 1920s and 1930s known as the Harlem Renaissance. The neighborhood was, unfortunately, hit hard when the Depression came, and revitalization efforts largely ignored the neighborhood. However, civic leaders were relentless in trying to solve these issues. Taking a page from the Harlem Renaissance, leaders held demonstrations, boycotts, and formed political groups to challenge NYC's establishment in the 1960s and 70s.
By the 1980s, Harlem was well known as a major hub for Black culture, and the city finally started pouring some money into the neighborhood. By the 1990s, real estate agents and new development began to pop up, and the gentrification of Harlem began. Today Harlem is still a hub for black art, history, and culture, even with an ever-gentrifying population. The neighborhood is extremely popular with locals and tourists, who come here to shop, eat, and learn.
Cultural Institutions of Harlem
View this post on Instagram
Harlem is full of places that have made history and preserved history. These institutions continue to educate and entertain to this day. Some of the most famous include:
The Apollo Theater
Known for introducing some of the best music and comedic talents in the world, The Apollo Theater has been around since 1913. The theater is still in consistent use and hosts educational programs to encourage future artists to try their stuff.
The Studio Museum in Harlem
Located in a brand new building on 125th Street, the Studio Museum in Harlem focuses on Black art of all kinds, including photography, cinema, painting, sculpture, and more. They even have educational events for children and teens.
The National Jazz Museum of Harlem
This museum is dedicated to the history and continuation of jazz. This amazing place has phenomenal events and live performances aimed at music lovers and newcomers to the genre. They even host workshops for emerging artists!
Where to Shop in Harlem
View this post on Instagram
Harlem has many amazing shopping opportunities, with big brand names and smaller boutiques. Some of the best places to shop here include:
125th Street
125th Street is a major shopping destination with major brand name stores like Victoria's Secret, GAP, H&M, and much more. This street is the heart of the neighborhood, and you can get anything from shoes to tattoos.
Harlem Haberdashery
This boutique clothing store has been serving the community since 1963. The clothing and beauty supplies here will have you sharp for an affordable price. They have everything from lipstick to sports coats.
JS Cycle
Biking is growing in popularity in every neighborhood, and Harlem is no exception. This bike store sells quality machines and even repairs bicycles, so you don't have to slow down your lifestyle. They also sell bike accessories.
Where to Eat in Harlem
View this post on Instagram
Harlem has some of the best food in the city, and attracts newer talents and established celebrity chefs. Some of the best restaurants here include:
Red Rooster
Started by celebrity chef Marcus Samuelsson, this restaurant serves delicious meals and features live music. Some of their best offerings include shrimp and grits, a spicy jerk salmon bowl, and a chicken tower, which has 20 pieces of chicken, cornbread, and a choice of three sides.
Amy Ruth's
Established in 1998, Amy Ruth's is one of the most famous establishments in all of Harlem. Famous for their chicken and waffles, this restaurant features special holiday menus. Their Thanksgiving menu, especially, will make your mouth water.
Abyssinia Ethiopian
This Ethiopian restaurant has a huge menu, with many options that can be shared amongst a table of friends. Some of the best entrees here include their gored gored, beef awaze tips, and ye siga alicha.
Bars of Harlem
View this post on Instagram
Any place with great food has great drinks, and Harlem has a ton of fun bars just waiting to be enjoyed. Some of the best bars include:
Harlem Hops
This beer garden is full of unique beer, and serves that beer with delicious snacks in a fun atmosphere. The space is pretty large and is perfect for special events. Additionally, they have a non-profit organization, Harlem Hopes, that helps students attend HBCUs.
Harlem Public
In the northern part of the neighborhood, this establishment features delicious signature cocktails, unique burgers, and a comfortable atmosphere. It's extremely popular on a Saturday night, and will be your go-to once you've experienced it.
Harlem Paint 'N Pour
In this unique bar and studio, guests can sip wine, beer, or cocktails while creating a beautiful work of art. This place even has a pretty substantial food menu, so you can really do a little bit of everything here.
Where to Live in Harlem
Harlem is a very coveted neighborhood, and the homes here are some of the most stylish in the city. Some of the best places to live in Harlem include:
Garden Court
This Harlem co-op is perfect for families and young professionals alike. Built in 1900, but renovated rather recently, this co-op has beautiful hardwood floors, large windows, and a gigantic laundry room for your convenience.
32 West 131st Street
This rental building was constructed in 1910, and has 15 units spread out between five stories. This means the homes are all of a pretty good size, and feature stainless steel appliances, hardwood flooring, and plenty of natural light.
Eleven Hancock
This newer condo was built in 2021 and has studio to four bedroom apartments. It also has a slew of amenities like a media room, a fitness center, a children's playroom, and a bike room. This luxury condo is perfect for families.
145 West 138th Street
Built in 1915, but renovated recently, this rental building now features stunning hardwood floors, stainless steel appliances, and beautiful bathroom features including new showerheads. This complex is perfect for younger professionals. 
300 West
This new luxury condo was constructed in 2020 and has many amenities, like a media room, a fitness center, a parking garage, and a swimming pool. These apartments are huge and luxurious, with stainless steel appliances and large windows.
Parks of Harlem
Harlem has several beautiful parks that receive a ton of visitors each year. Some of the best parks in the neighborhood include:
Marcus Garvey Park
Named for civil rights pioneer Marcus Garvey, this park is great for all ages. They have two large playgrounds that are ADA accessible, and a number of athletic fields for locals to enjoy. It's a great way to get outside.
St. Nicholas Park
Originally farm land used by the earliest Dutch Settlers, this park is home to the Hamilton Grange National Memorial, which features the actual home of Alexander Hamilton. The museum is free to enter, and a site to behold.
Jackie Robinson Park
Named for the legendary baseball player, this park is ten blocks long and has beautiful facilities like hiking paths, baseball diamonds, and two playgrounds. There's even a bandshell here that holds live music and theatrical events.
Traveling in Harlem
Harlem is a fairly easy place to get to and has a number of trains, buses, and other means to get around. Some of the best travel methods here include:
Trains
The NYC subway system services Harlem well. Trains that travel here include the A, B, C, D, 1, 2, and 3 lines.
Buses
There are a number of bus lines that service this enormous neighborhood, including the M1, M2, M3, M4, M5, M7, M10, M11, M60, M100, M101, M102, M104, M116, Bx6, and Bx19.
Ride Shares and Bike Rentals
Both ride-shares and bike rentals are extremely popular here. Traffic is never too bad, so driving is an easy way to get around the neighborhood. There are also a decent number of bike lanes and Citi Bike docking stations for your convenience, so cycling is also very popular.
---
Harlem is an incredible place full of food, fun, and educational experiences. This neighborhood is a center of Black culture, a food capital of the city, and has a ton of experiences like live music, theater, and comedy. To come to Harlem is to ensure a great day for yourself, so come up and see what it's all about.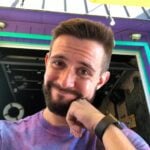 Russell is a writer and comic based in New York City. His plays have been featured at Penn State's Cultural Conversation's Festival, The NYC Thespis Festival, and Imaginarium's Inaugural Theater Festival. Follow him on TikTok and Instagram @pooleparty528