New York City has a myriad of famous street names, from Broadway to Houston Street. Yet finding your way around the boroughs of New York can be tricky, as some of these streets have not just one, but two names. Many of these streets are named after notable figures of history, art, and politics, and much of the renaming of streets has happened in the past 20 years. Though many streets are named after famous artists and public figures, multitudes of streets commemorate victims of the 9/11 terrorist attacks as well. The city has over 1,600 streets with eponymous names – these are just a few notable streets that share their names with famous figures. 
Humphrey Bogart Avenue 
On the small block between Broadway and West End Avenue, 103rd Street has two signs marking its location – this block is both 103rd and Humphrey Bogart Avenue, named after the iconic actor. Humphrey Bogart's history includes the stage and screen. His most notable films include Casablanca, To Have and Have Not, and Dark Passage. The small block on 103rd is now home to the Humphrey Bogart House, dedicated to carrying on his legacy. 
Nikola Tesla Corner
At the intersection of Avenue of Americas and West 40th Street, a third sign hangs to denote "Nikola Tesla Corner," an homage to the Serbian-American engineer and inventor. Nikola Tesla is primarily famous for the Tesla coil and his work with electricity. Elon Musk's electric cars now carry the name of the famous inventor as well as the street in New York. Nikola Tesla Corner is highly trafficked, sitting in the heart of Midtown and conveniently located near Bryant Park. 
Tin Pan Alley
On West 28th Street between Fifth and Sixth avenues, young songwriters would play their new tunes for music publishers, hoping to garner a record deal. In the late 19th and early 20th centuries, the name "Tin Pan Alley" was coined for the area because of the clanging pianos and instrumental noise that flooded the street at all times. "Tin Pan Alley" was just a nickname until recently, when over 17,000 people signed a petition to make the area a historical landmark. The agenda, called "Save Tin Pan Alley," was successful and the street was co-named in April of 2022. This home of jazz, blues, and musical theatre songwriting is now forever commemorated by the double name. 
Firefighter Jimmy Martinez Way
Many co-named streets have been named in honor of victims of 9/11 or prominent figures who helped during the crisis. In Staten Island, the intersection of Beach Road and Hillcrest Street was co-named "Firefighter Jimmy Martinez Way" in honor of firefighter Jimmy Martinez who worked for the NYFD for 26 years. Jimmy died of a 9/11 related illness in August of 2018, and the street was co-named in August of 2022. The co-naming ceremony was attended by over 100 people, including fellow firefighters, friends, and elected officials. Martinez's daughter commented, "It was touching to see how much he meant to people, and the love and respect they still have for him." 
Duke Ellington Boulevard
In addition to his music scoring the hit musical Sophisticated Ladies, American jazz composer and pianist Duke Ellington has been otherwise honored by his name on a green street sign in Manhattan. In 1977, 106th Street between Riverside Drive and Central Park was renamed – it now shares the title of both 106th Street and Duke Ellington Boulevard. Duke Ellington is both a grammy and a posthumous Pulitzer Prize winner, most famous for hit songs such as "Take The A Train," "Misty," and "In a Sentimental Mood."
Adam Clayton Powell Jr Blvd
Adam Clayton Powell Jr Blvd takes the place of 7th Avenue starting from Central Park North all the way north through to 155th Street. Though 7th Avenue was officially renamed as Adam Clayton Powell Jr Blvd, even official records still get the two names mixed up. For example, the city's Department of Education lists the standardized address for Frederick Douglass Academy as 2581 Seventh Avenue even though the academy is located on Adam Clayton Powell Jr. Boulevard. Whereas, the Department of City Planning officially recognizes Adam Clayton Powell Jr. Boulevard as the correct address.
More on CitySignal:
Edgar Allen Poe Street
Though West 84th Street between Riverside Drive and Broadway carries the name "Edgar Allen Poe Street," the block is hardly flooded with ravens and doom. This iconic block in the Upper West Side looks much like any other block, with crowded brownstones and busy streets. Though Edgar Allen Poe is commonly associated with Baltimore, he called this stretch of New York City home for years, and Edgar Allen Poe Street is now home to the Brennan Farmhouse, where Poe lived on the second floor. The street was officially co-named in 1980, and has drawn tourists and Edgar Allen Poe fans to the Upper West Side ever since. 
Celia Cruz Way
At the corner 195th Street and Reservoir Avenue, Celia Cruz Way was named after the iconic Latin singer in 2021. Near the public high school named for her, Celia Cruz Bronx High School of Music, the street is dedicated to the remembrance of the "Queen of Salsa." Though Celia passed away in 2003 at the age of 77, the street serves as an extension of her legacy and as a way to remember her contributions to the music industry. 
Juan Pablo Duarte Boulevard
Some of New York City's double street names are due to the multitudes of languages spoken in the city. St. Nicholas Avenue, which runs through the primarily Latin neighborhood of Washington Heights, is often referred to as Juan Pablo Duarte Boulevard by Latin residents. In 2000, ex-mayor Rudy Giuliani signed legislation formally adding the name "Juan Pablo Duarte Boulevard" to St. Nicholas Avenue. The street now honors Juan Pablo Duarte who is considered to be the "Founding Father of the Dominican Republic." In the press release, Giuliani stated that "it is fitting that this area of Manhattan, in the heart of one of New York City's largest Dominican communities, be named "Juan Pablo Duarte Boulevard."
Gershwin Way
Though the Gershwin brothers already have their names plastered on a Broadway theater and a luxury Manhattan apartment building, the iconic music writing duo have their own street as well, called Gershwin Way. Co-named in 1998, the stretch of 50th Street that houses the Gershwin Theater and apartment building honors the achievements of George and Ira Gershwin, who passed away in 1937 and 1983, respectively. The brothers worked on 16 Broadway shows together, including Porgy and Bess, Funny Face, and Pulitzer Prize winning musical, Of Thee I Sing. 
Avenue of The Americas
Not all co-named streets are named after notable people – Sixth Avenue is one of the busiest streets in Manhattan and a prime example of a double named street. In 1945, the avenue was renamed "The Avenue of The Americas" by mayor Fiorello La Guardia. The United Nations headquarters found its home on Sixth Avenue, and by renaming the street, the mayor hoped to evoke a sense of patriotism and pride for New York being a cultural and political epicenter. The name and UN Headquarters, however, didn't stick. Today, most New York City residents refer to the street as Sixth Avenue, and the only remains of the re-named street are old lamp posts, a few flags, and a handful of businesses who claim "Avenue of The Americas" as their formal address. 
Who will be commemorated next?
Though New York City has multitudes of eponymously named streets, new streets are still being co-named. The only requirements are that the honoree must be deceased and have made a notable contribution to the community. Finding double named streets can become a scavenger hunt for New York residents and visitors, as you're able to search the city for famous names and street corners. With new people being commemorated all the time, whose name might belong on a street sign next?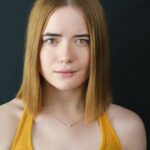 EmmaLee Kidwell (she/they) was raised in Louisville, Kentucky, and now resides in upper Manhattan. EmmaLee attended Pace University and graduated with a degree in Musical Theatre. Though her degree was earned in performance, EmmaLee now pursues writing, directing, and producing. EmmaLee is the librettist of an original folk musical, The Waiting, which has been workshopped at the SheNYC festival, Days of the Dead Festival, and Pace New Musicals festival. In the spring of 2022, EmmaLee started a company with her writing partner, Butterfly Effect Productions LLC. EmmaLee's performing credits include the International and National tours of Baby Shark Live!, Olive Ostrovsky in The 25th Annual Putnam County Spelling Bee, and Brilliant at Theatre Row. In her spare time she can be found playing Sims, visiting the Metropolitan Museum of Art, and writing her own singer/songwriter album.