Though the New York City real estate market has always been competitive, the combination of the Covid-19 pandemic, increasing interest rates, and peak season have made renting or buying a home in New York even more difficult. Many buyers and renters have fled expensive Manhattan, searching for more affordable real estate and shorter commutes. Though New Jersey has always been a popular destination for commuters, Jersey City and Hoboken have only grown in popularity due to their affordability, easy commute to the city, and vibrant communities.
Is Jersey City a Good Place to Live?
Jersey City is the state's second-largest city, with nearly 284,000 residents. Only 15 miles in length, Jersey City is often referred to as the "sixth borough" because of its urban construction and bustling city life. Jersey City has six major neighborhoods – Historic Downtown, Journal Square, The Heights, Bergen-Lafayette, Greenville, and the West Side. Each neighborhood has its own feeling and atmosphere. Indeed, one of the greatest draws to Jersey City is the diversity of experiences that are offered there – a resident can feel as though they are partaking in "big city living," relishing in the hustle and bustle of downtown while also being able to escape to a more quaint, historic neighborhood in a matter of minutes. Take, for example, Historic Downtown. Parts of Historic Downtown can be hip, trendy, and fast-paced, while other parts, like the Village, can be quaint and filled with boutiques and little shops, perfect for thrifting clothes or grabbing a coffee.  
Communities in Jersey City
Jersey City's history is rooted in Ellis Island, which operated from 1892 until 1954 and processed over 12 million immigrants arriving via steamship. This massive immigration into Jersey City has produced a confluence of cultures in residents – the most recent census data shows that the Jersey City population is only 33% white. Though Jersey City saw a large influx of immigrants in the 20th century, most recently, its new residents are hailing from closer locales – mainly Manhattan and Brooklyn. Piece of Cake Moving and Storage (a popular moving service in the tri-state area) produced a study in 2021 regarding moving patterns for the previous year. They found that 54% of New Yorkers moving out-of-state chose New Jersey, with Jersey City being the most popular out-of-state destination, "beating out Boston, Miami, Washington DC, and Chicago."
Transit from Jersey City to Manhattan
Jersey City also boasts great accessibility to public transit. Many residents of Jersey City still commute into Manhattan every day, and Jersey City has one of the country's most comprehensive and advanced transit systems. It is home to the Port Authority PATH train, the Hudson-Bergen Light Rail system, NY Waterway Ferries, and various local buses and trains. Jersey City also has CitiBike docks, where users can pick up a bike from one station and ride it to another for a small fee. Though Downtown Jersey City is often popular for its waterfront locale and easy access to the PATH train, the artsy and historic neighborhood of The Heights remains a popular destination for Jersey City residents due to its bus service to the Port Authority bus terminal at 42nd Street. 
More on CitySignal:
Listings in Jersey City
This one-bedroom, one-bathroom brownstone apartment at 465 Jersey Avenue

sits at the heart of the Historic Downtown. The unit is listed at $2,650 per month and features an entrance foyer, stainless steel appliances, and shared laundry in the basement. The apartment's location in downtown Jersey City means it is only a short walk to the PATH train and is easily accessible from Manhattan. 

At

660 Grand Street

, renters can get a 796-square-foot, one-bedroom apartment for just $2,250 per month. This apartment is located in the chic neighborhood of Bergen-Lafayette. This unit has easy access to Liberty State Park and countless shops and restaurants. 

Jersey City has many great buying options for those looking to invest more long-term. At

159 2nd Street

, buyers can purchase a fully renovated loft apartment priced at $899,000. For this price, homeowners benefit from 18 feet high ceilings, a private balcony, and quick access to downtown Jersey City.
Want to view other listings? Check out these available rental listings in Jersey City from RentHop:
Is Hoboken a Good Place to Live?
Where Jersey City is 15 miles long, Hoboken is less than two miles long. The New Jersey tourism website urges visitors not to underestimate Hoboken – they write, "[Hoboken] may be small, but its brownstones radiate a big city's vibe." Hoboken is full of boutique shops, cozy bars, and nightlife. Washington Street is the heart of Hoboken and is lined with food, drinks, and shops. The street is also home to multiple annual festivals and some locally and nationally renowned restaurants. The most famous food attraction in Hoboken is Carlo's City Hall Bake Shop – the home of TLC's hit reality show, Cake Boss. 
The "Mile Square City" is extraordinarily walkable and launched a Zero Waste Initiative recently. The city's "green" efforts don't end there – the city recently released plans for an expanded Southwest Resiliency Park. This park will help accommodate climate change and more frequent rainstorms and provide the community access to amenities such as pickleball courts, playgrounds, and green space. 
Communities in Hoboken 
Hoboken's population is much smaller than Jersey City – clocking in at just over 58,000 residents. While Hoboken is rapidly growing and diversifying, 77.2% of the population is white as of the July 2021 census. A local Hoboken organization, Fund for a Better Waterfront, states that Hoboken's demographics are changing rapidly, largely due to newcomers in the area. In 1980, Hoboken's Latino population comprised nearly 40% of the city's residents, whereas today, the number of Latino residents in Hoboken is just 16%. Fund for a Better Waterfront states that currently "just two members of the nine-member Hoboken City Council were born and raised in Hoboken." 
The influx of new residents is not entirely negative – Hoboken has rapidly become one of the best places for young people to live outside New York City. Angie Cocuzza, a New Jersey-based actress and content creator, thinks that Hoboken is the best place to be as a student or young person. She told CitySignal, "Hoboken is where all the younger people who work in the city but don't want to live in the city live."
Transit from Hoboken to Manhattan
Due to its small size, Hoboken is very walkable. Angie Cocuzza also commented on Hoboken's size and walkability, saying, "It's only two miles from end to end, so getting places is pretty [easy]…The PATH [train] is there, and it's the first stop, so it's only 15 or 20 minutes to Herald Square." Angie also pointed out that parking in Hoboken can be difficult, so for residents looking to keep a car, Hoboken may prove challenging. The Hoboken City website writes that it is one of the most "walkable cities in America" and encourages residents to go "car-free." The city provides "Corner Cars" – vehicles available by hourly rent – and provides discounts for Hoboken residents on long-term car rentals. 
Hoboken also provides multiple options for public transit as well – the city has a shuttle system called "The Hop," which is accessible to the PATH train from Hoboken Terminal. It also has multiple buses that run to the Port Authority Bus Terminal in Midtown Manhattan. The NY Waterway Ferry also comes to Hoboken Terminal and runs to west midtown. 
Listings in Hoboken
This two-bedroom, one-bathroom condo at

112 Park Avenue

is listed at just $720,000 and features a home office, 10 feet tall ceilings, and in-unit washer/dryer. The owners of this unit will have access to a large shared backyard and easy access to public transit. 

At 222 Madison Street,

renters can enjoy a one-bedroom, one-bathroom apartment for $2,350 per month. This unit has a private terrace that leads to a large shared backyard. The apartment is just a few blocks from the NJ transit bus stop and an eighteen minute walk to the New York Waterway Ferry. 

For larger households or families looking to move to Hoboken, this three-bedroom, two-bathroom condo at

117 Harrison Street

could provide luxurious space and widely coveted amenities such as a private deck, oversized windows, and garage parking downstairs in the building. The unit is listed for $1,475,000 dollars for 1,662 square feet of space. 
Hoboken vs. Jersey City
Jersey City and Hoboken each have their own unique attributes, and they can present very different lifestyles for residents. Though both cities have lower costs of living than New York City (commonly rated as the most expensive city in the world), living in Hoboken is (on average) more expensive than living in Jersey City. RentHop states that the average rent in Jersey City for a one-bedroom apartment is $3,178 per month, whereas, in Hoboken, the average rent is $3,519.50. In Downtown Jersey City, however, rent costs can easily exceed prices in Hoboken due to the neighborhood's convenience to Manhattan and chic city-living ambiance. 
New Jersey resident Angie Cocuzza feels that Hoboken has better potential than Jersey City for young people looking to move. She told CitySignal, "Hoboken is better to go out and be a young twenty-something." Hoboken's walkability also benefits young people, who may be looking to spend time at local bars and restaurants and walk home. Yet because of its lack of accessible parking and car-free initiative, Hoboken can be a difficult place for car owners to live. Living in Jersey City may be ideal for large families that like to vacation frequently or for a resident that travels for work. 
Choosing the right city for you
Ultimately, the decision between Jersey City and Hoboken is extremely personal and can only be made considering personal finances, transportation needs, and community makeup. Jersey City can provide many experiences spread out across its 15-mile radius for residents seeking a diverse community and a myriad of different neighborhoods. The much smaller Hoboken, by contrast, is almost entirely walkable and allows residents to enjoy restaurants, parks, and shops just minutes from their front door. Both cities have accessible public transit, various attractions, and parks and offer a "big-city" feel for a lower cost of living than New York City.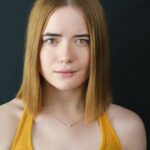 EmmaLee Kidwell (she/they) was raised in Louisville, Kentucky, and now resides in upper Manhattan. EmmaLee attended Pace University and graduated with a degree in Musical Theatre. Though her degree was earned in performance, EmmaLee now pursues writing, directing, and producing. EmmaLee is the librettist of an original folk musical, The Waiting, which has been workshopped at the SheNYC festival, Days of the Dead Festival, and Pace New Musicals festival. In the spring of 2022, EmmaLee started a company with her writing partner, Butterfly Effect Productions LLC. EmmaLee's performing credits include the International and National tours of Baby Shark Live!, Olive Ostrovsky in The 25th Annual Putnam County Spelling Bee, and Brilliant at Theatre Row. In her spare time she can be found playing Sims, visiting the Metropolitan Museum of Art, and writing her own singer/songwriter album.