Occupying just one square mile of Middlesex County, the borough of Dunellen offers New Yorkers and New Jersey residents an affordable alternative to city living. 
The small town is nestled between better-known communities such as Brunswick and the Plainfields. You'd drive right past the little neighborhood without noticing if it wasn't for its square central park and busy train station. 
A long-awaited development project, the renovation of the Art Color on Washington Ave, is expected to bring Dunellen out of its anonymity. The former printing facility will turn into mixed-used development housing; almost 10,000 square feet of retail, 130 townhouses, 194 market-rate rentals, and 58 low-to-moderate income housing units.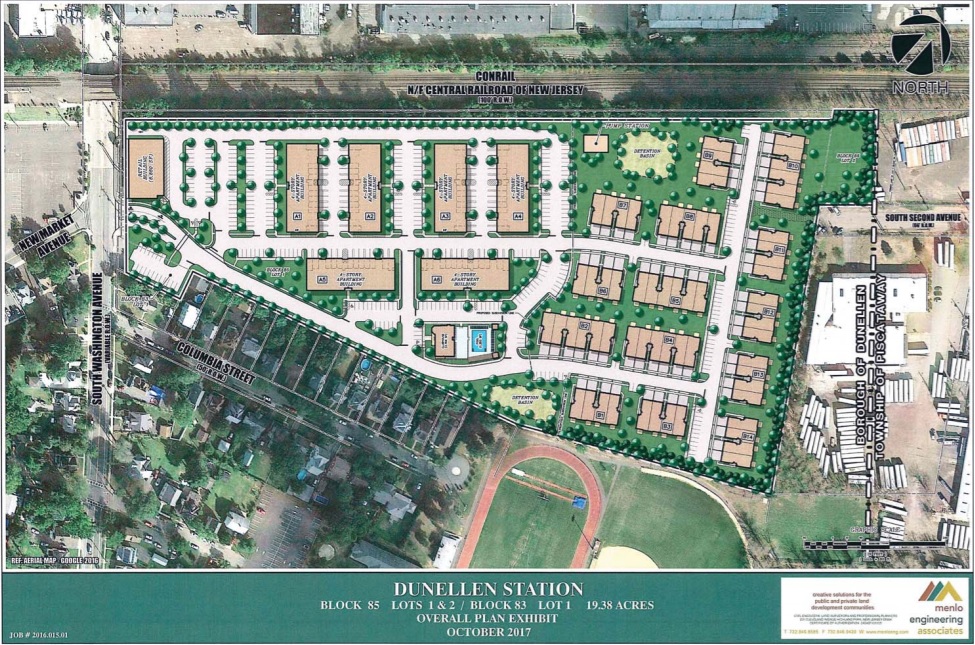 Despite being under construction, Dunellen still feels like a throwback to the 50s. The neighborhood is surrounded by churches and unique mom-and-pop shops that have been around for decades. 
"A lot of the houses are older, with wraparound porches. It's affordable to come in and live here, but it's also an investment in the future," says Mayor Jason Cilento about the neighborhood. "We have a quaint little town, but there's also a new energy in town," referring to the Art Color development project. 
According to realtor.com, the median listing home price for a 3-bedroom, 1.5 bath in Dunellen is $374,950. However, there are homes that go for as low as $259,900, such as the one located at 246 Prospect Ave. If you're open to making a few repairs and postponing your move-in date, a property like this could be a great home for you and your family.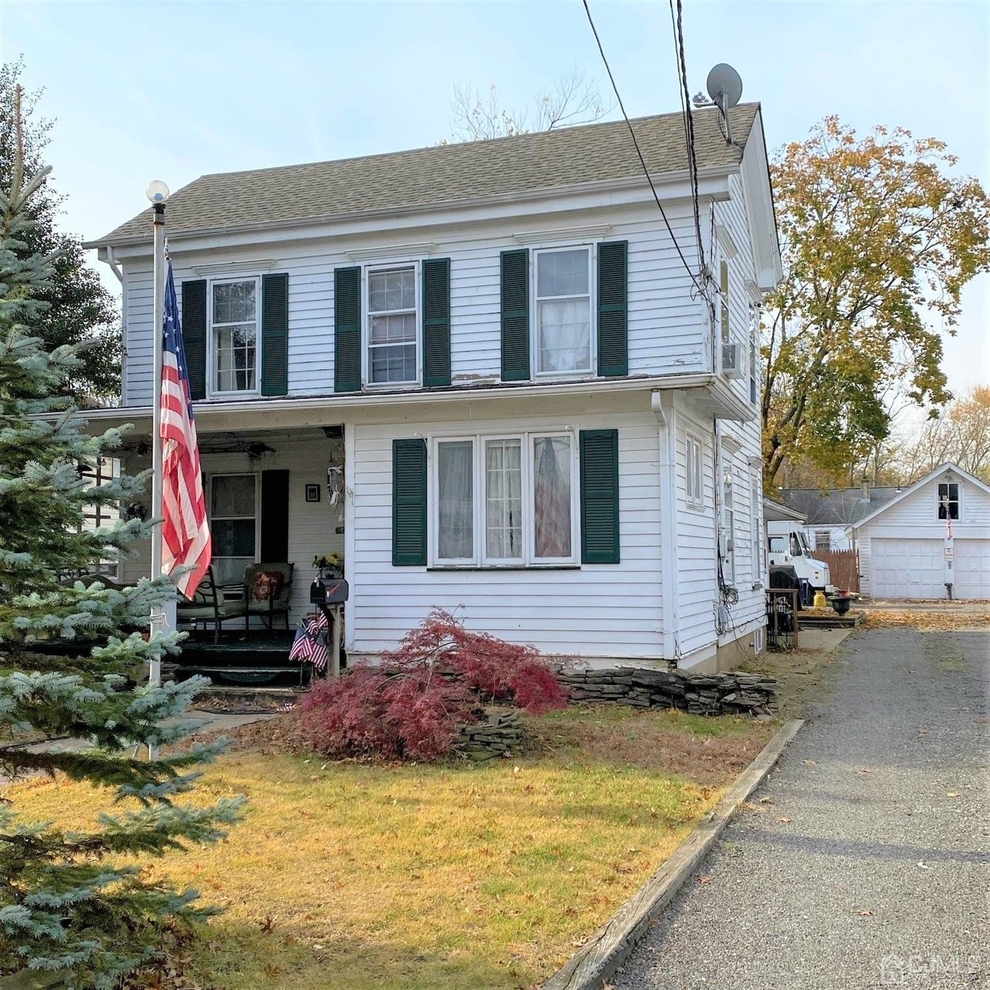 Aside from being affordable, Dunellen is also diverse. Less than half of the neighborhood is white with 32% being Hispanic, 12% being Black, and 7% being Asian. Families looking to move inland without having to sacrifice the rich diversity of Brooklyn and Manhattan will find familiar faces in the small town of Dunellen. 
Location & Geography 
Bordered by Green Brook to the North and Bonnygutt Brook on the south, the tight-knit borough of Dunellen is located 35 miles southwest of Manhattan. Both Route 28 and the New Jersey Transit Raritan Valley Line run through the neighborhood. 
Surrounding the city center are residential homes occupying less than one-fifth of an acre. You'll find a variety of home styles in the area such as ranches, split-levels, and Cape Cods. Large colonial homes can be found on a handful of streets. 
Located between two creeks that often overflow during storms, Dunellen has quite a few homes designated by FEMA as flood zones. The neighborhood sits within a valley, so its geography is to be wary of. Flood insurance is required for about a quarter of the town's 2,189 homes. 
Home Prices
Although it's an up-and-coming residential area, housing inventory in Dunellen remains relatively low. In 2020, a total of 89 homes sold for an average of $325,000. In 2021, 57 homes were sold for an average price of $389,000. Luckily, new housing prospects are on the horizon now that the mega mixed-use development is set to open in the summer of 2020.
These new apartments will rent for $1,900 for a 1-bed and $2,200 for a 2-bed. Units designated as affordable housing will go for less. The townhouses that are to be built by K. Hovnanian Homes are listed between $485,000 and $535,000. Outside of the Art Color renovation project, Dunellen homes range anywhere between $259,900 and $724,900. 
Community & Amenities
Despite being small in size, the town of Dunellen has quite a few places to visit. Washington Memorial park covers a bit more than an acre of downtown and regularly hosts recreational activities for the community. Towards the end of May you'll find high school seniors celebrating their graduation with family and friends at the park, as well as several outdoor concerts throughout the summer. 
Dunellen Hotel sits just a block away from Washington Memorial and hosts the popular Rathskeller, a gastropub serving craft beer and Reuben lobster sandwiches. Peruvian food can be found at Planet Chicken, located right across Washington Ave. Zupko's Tavern is also a highly-rated eatery known for its pitcher and pizza combos. 
Locals use Lily Yip Table Tennis Center to host parties and events. The sports center is known for having hosted Olympic ping pong players and serves as a community safe haven for child athletes. 
Schools
The children of Dunellen typically enter John P. Faber School in kindergarten and stay there through the fifth grade. They then transfer to Lincoln Middle School until they reach the 9th grade, where they then join Dunellen High. 
Because it's such a small town, the high school only has 360 students, allowing teachers to provide adolescents with 1-on-1 attention. It operates more like a private school, offering nine advanced-level classes and a considerable amount of extracurriculars. Students can also choose to participate in a dual degree program at Middlesex College or apply to one of the county's vocational high schools. 
Dunellen is close to a handful of private schools as well. Saint Joseph is an all-male college prep high school located in Metuchen. Mount Saint Mary Academy is an all-female secondary school in Watchung. The Pingry School offers K-12 schooling and is located in Basking Ridge. 
Public Transportation
Most Dunellen residents own or share a car with their household. However, getting around on public transport is also a viable option. New Jersey Transit offers train and bus services to and from Dunellen. 
Direct service from Dunellen to Penn Station is offered between 10:00 am and 2:00 pm, lasting about 1:10 hours on the train. Outside of those times, a transfer to Newark is required. One-way tickets cost $12.25 and a monthly pass costs $353. 
Buses 113 and 114 leave South Washington Ave and arrive in Manhattan Port Authority in about 1:30 hours. One-way bus tickets are $10.75 and monthly passes cost $267. 
After all, the newest Dunellen townhomes that are being built will appeal to residents who commute to work via buses or train, bridging the gap between city work and affordable living.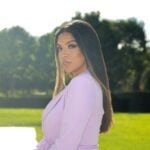 Vivian Tejada is a freelance real estate writer from Providence, RI. She writes SEO blogs for real estate, travel and hospitality companies. She's passionate about the future of work and helping Latin American freelancers achieve time, location, and financial freedom. When she's not writing you can find her at the gym, a family cookout, or at brunch with her girls. Follow her on Linkedin to learn more.