Capulets and Montagues. The Boston Red Sox and the NY Yankees. Coke and Pepsi. These are some of the greatest rivalries of our time, whether they play out in fiction or reality.
Another rivalry to add to the list is that between New Jersey and Manhattan. Which one is better?
Both are vying for the attention of eager young professionals who are looking to live their best lives in the city's bustling metro area, yet each offers an environment that's palpably different from the other.
This makes it hard to decide: Should I live in Manhattan or New Jersey?
While some are in a quandary over this debate, others have made up their minds: Manhattan is the cooler option — the place to be for those who want to live out their Sex-and-the-City fantasies. "It's worth the higher price tag," says Team Manhattan. "Who cares if half our salaries go to rent? At least we get to be in the center of everything!"
But then there's Jersey, which often gets a bum rap as a boring land of strip malls, theme parks, and turnpikes. Why is it that certain Manhattanites wouldn't be "caught dead" in the Garden State? Is it because Jersey doesn't have the same cachet as the Big Apple? Or maybe it's because New Yorkers imagine it as a place full of mobsters and fist-pumping partiers, as popularly depicted in TV's "The Sopranos" and "Jersey Shore."
Meanwhile, New Jerseyans might say the same about the Big Apple: "Yuck, no way I'm paying Manhattan prices!" they'll declare, then explain that Jersey is the butt of many jokes only because the media won't let it die. They might also dispel the notion of Manhattan being "cooler" than Jersey, writing it off as fodder for the masses.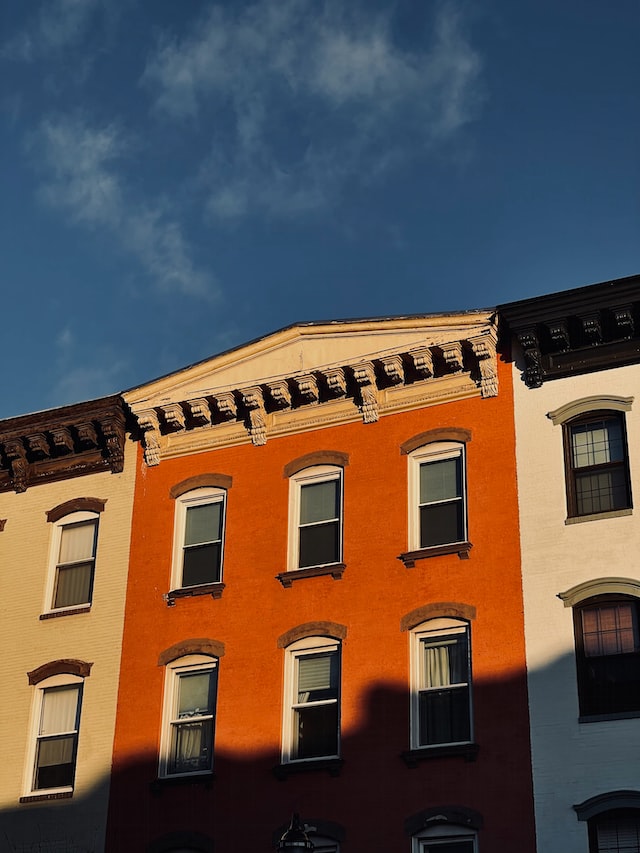 The truth is, both locations have their benefits and drawbacks, which makes the debate of Manhattan vs. New Jersey a tough one to settle.
In this article, we'll take a closer look at three factors that influence the Manhattan vs. Jersey debate — cost of living, ease of access to Manhattan, and cultural appropriation — and see if we can resolve this long-standing battle once and for all.
Cost of Living of New York Compared to New Jersey
When it comes to affordability, New Jersey has the upper hand. Take, for example, the average rent in Manhattan, which rose to a record $5,000 per month in 2022. By contrast, the average rent along the Hudson Waterfront, which includes the townships of Weehawken, Hoboken, and Jersey City, hovered around $3,500 per month this year, based on data from RentCafe.com.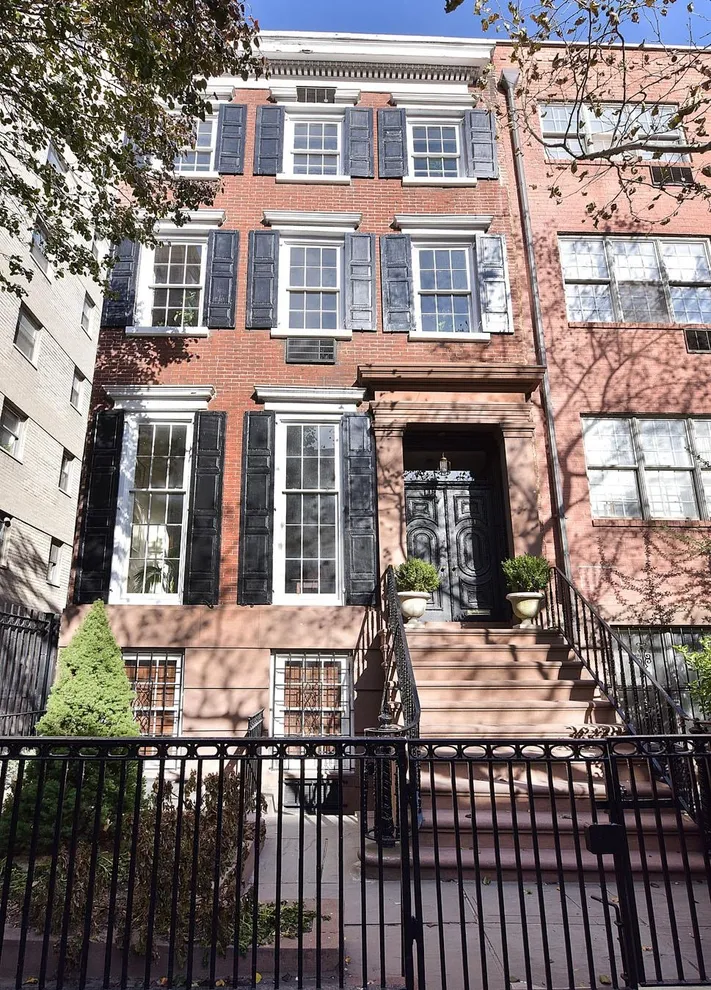 Homeownership is also more affordable in New Jersey. According to RedFin, the average sale price in Hoboken, which tends to be the most expensive of the three townships, was $810,000, compared to Manhattan's median sale price of $1.2 million.
And then there are taxes. NYC levies a city tax on its residents. Rates vary depending on income and filing status. Those living in Manhattan while earning $65,000 annually, for example, will pay roughly $2,400 in city income tax. Those living in New Jersey could pocket this money, as local governments in the Garden State do not levy a city tax. Sales taxes are also lower in New Jersey at 6.625%, compared to Manhattan's 8.875%. Other expenses, such as utilities and groceries, are also often less in Jersey than they are in Manhattan.
Despite all of these factors, however, Manhattanites may still prefer to pay more for the lifestyle, convenience, and amenities the city offers, but will find it difficult to do so if they don't have the salaries to match.
Ease of Access to Manhattan
Jersey may have the cost of living advantage, but Manhattan has an edge in terms of accessibility. The island offers a multitude of transportation options, including the New York City subway system and hundreds of bus routes. Easy access to this vast network of trains and buses is important to the city's nearly five million workers, most of whom rely on public transportation to get to their jobs. The network is by no means perfect, with frequent delays and service disruptions plaguing commuters, but it's nonetheless an efficient way to get around.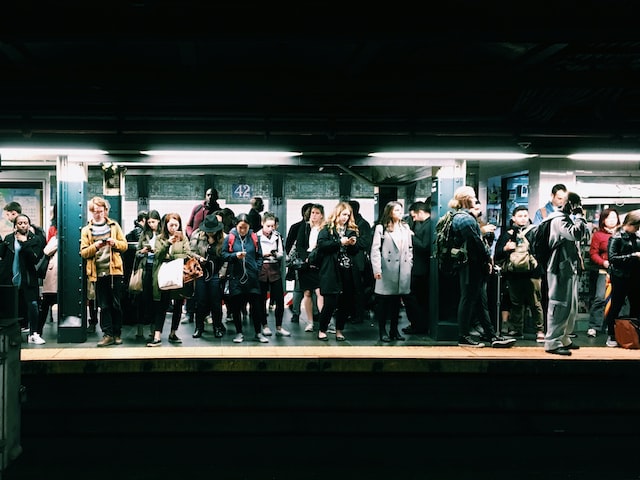 Meanwhile, those living in New Jersey must rely on the PATH train — a somewhat cleaner rapid-transit service that connects Manhattan and New Jersey — or the New Jersey Transit (NJT) bus system. The PATH train may be convenient for those living in Jersey City, Hoboken, or Weehawken, but it can be a bit of a hassle for those from further away.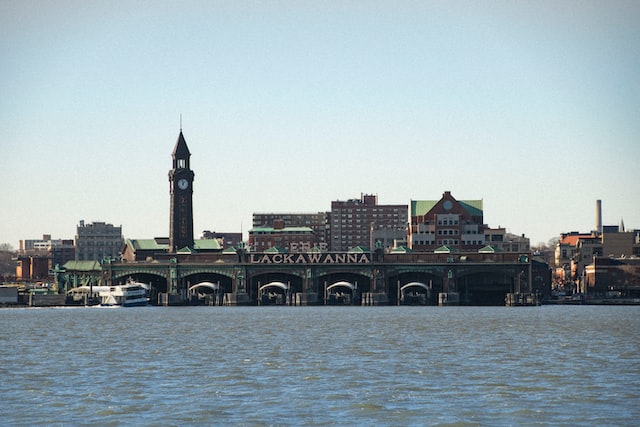 Both mass transit systems — the New York City subway and New Jersey's PATH trains — operate 24/7, ensuring that commuters have plenty of options when it comes to getting around. But living in Jersey often means having a longer commute for those who work on the east side of Manhattan and/or above 33rd Street on the west side. Thirty-third Street marks the northernmost stop for the PATH train on the Journal Square and Hoboken lines, so commuters may need to transfer to the subway if they want to go anywhere north or east of this location.
Cultural Presence
Finally, there's the issue of cultural presence. Manhattanites have long held the perception that life in New Jersey is boring, conservative, and void of culture. After all, Manhattan's suite of iconic attractions, which includes Central Park, Times Square, and the MET, paints a picture of the city as a cultural oasis on a mega scale. It also enjoys a rich history and an eclectic mix of people that all help to create an atmosphere of diversity, creativity, and innovation.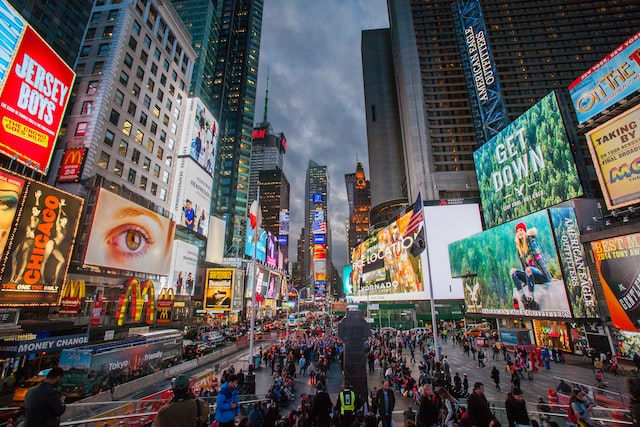 But there are plenty of cultural offerings in New Jersey, too. Hudson County's Office of Culture and Heritage Affairs, for one, keeps a pulse on the local arts and entertainment scene, offering a comprehensive list of events and activities for residents to enjoy. In addition to museums and performing arts venues, Hoboken is home to an array of bars, lounges, cafes, and clubs. Jersey City also boasts its share of art galleries and live-music venues, plus bar crawls that rival those of Manhattan's Lower East Side and Greenwich Village neighborhoods.
With these options in mind, it's difficult to argue that Manhattan is the only place in the region with something to offer culturally. Some may say that living in New Jersey offers the best of both worlds. Homeowners can enjoy more affordable housing, lower taxes, and quick access to Lower Manhattan via public transportation, all while taking advantage of New Jersey's unique and vibrant nightlife. In this sense, it's possible to "live it up" without breaking the bank, something that can't be said for Manhattan (unless income isn't an issue and location is all that matters, then Manhattan might be the right choice).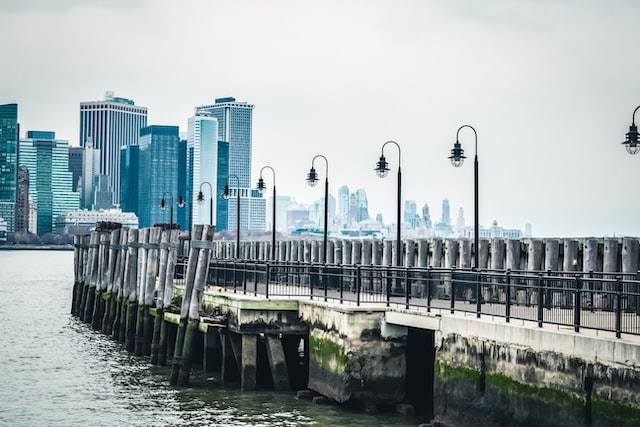 The Verdict: Manhattan or New Jersey?
The time has come to decide whether to live in New Jersey or Manhattan. For those looking to save some money while still having access to NYC's arts and culture scene, New Jersey presents a viable alternative. With lower taxes, more affordable housing, and just as much nightlife, it may even be the smarter choice.
On the other hand, Manhattan offers unbeatable convenience for commuters and easy access to the city's outer boroughs, some of which are just as cool and vibrant as Manhattan itself. Plus, it's hard to beat the appeal of living in one of NYC's most iconic neighborhoods, from TriBeCa to the West Village, if only for the bragging rights.
Ultimately, the decision to live in Manhattan or New Jersey comes down to personal preference and budget. But with both locales offering plenty to do, those looking for a true NYC experience should have no trouble finding it no matter which side of the Hudson they choose.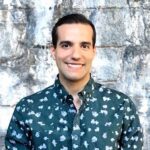 Ivan Suazo is a copywriter and SEO blogger with over ten years of experience in the real estate industry. He's also the founder of a wellness blog, QWERTYdelight.com, and writes sleep stories for the Slumber App.