Broker Steve Clair recently moved from Compass to SERHANT and, in the process, gave an inside look behind that decision and what it takes to find the right fit in the real estate world.
If you're unfamiliar with the real estate world, it is not uncommon for agents to move firms. Just like any job, finding the right fit can make all the difference in job performance and perception, just ask Russell Westbrook of the LA Clippers. But in the case of one Millennial Broker, or TMB, if you're looking to save on characters, listeners of his podcast "Self Starters," got a unique and practically real-time insight into how this real estate agent meshes with both his former and current bosses and why he had to move on.
The bosses in question? Just Robert Reffkin and Ryan Serhant. You may have heard of them.
Two Real Estate Moguls in A Podcast Hot Seat
The Millennial Broker, Steven Clair, has been a real estate agent for more than 14 years, and like many agents in the New York area, he's been finding his place to thrive and, until recently, has been listing property under the real estate tech firm, Compass, led by CEO Robert Reffkin. 
Yet shortly after interviewing Reffkin on his podcast (but prior to the release date), Clair announced his transition to the up-and-coming firm, SERHANT, led by Ryan Serhant. However, many would argue this firm isn't on its way, it's already arrived and is challenging Compass for its title of industry disruptor.
A Quick Look at Robert Reffkin and Ryan Serhant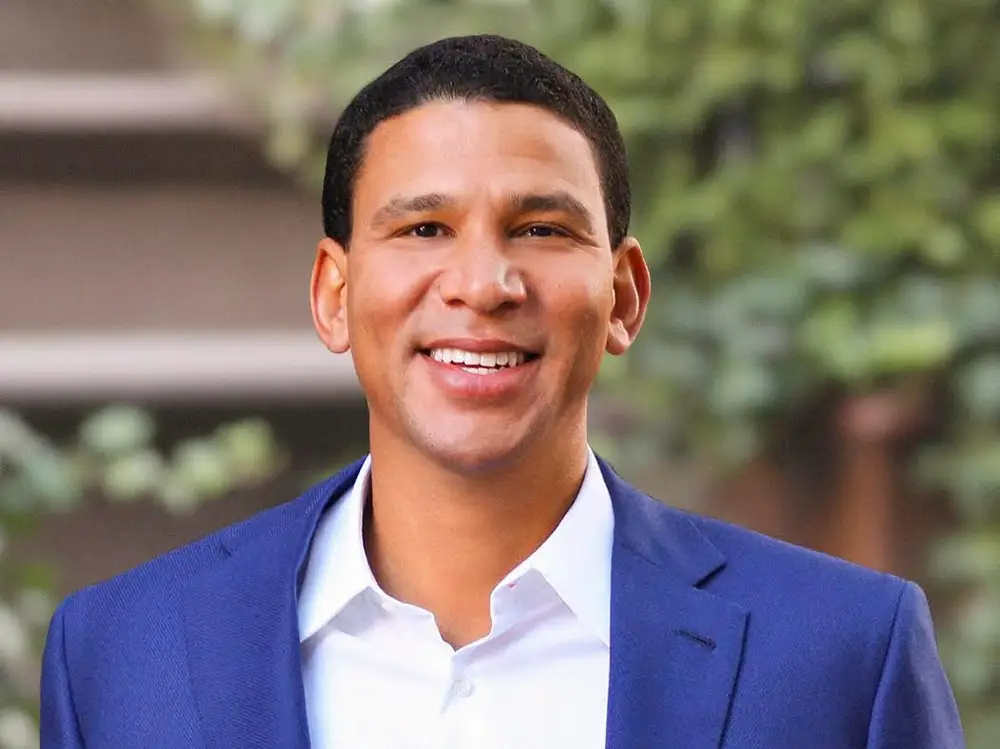 Robert Reffkin is an entrepreneur who first got a taste of real estate from his mother, Ruth, who was and is an agent. After his time at Columbia and Columbia Business School, he had an impressive resume, working on Wall Street, as a White House Fellow under the Secretary of the Treasury John W. Snow, later becoming the Chief of Staff to the COO at Goldman and founding a nonprofit. In 2012, Reffkin and Ori Allon founded Compass, an online real estate tech company designed to address the hardships that agents like his mother experience while working as real estate agents. Compass went public in April 2021 and has been the topic of conversation ever since due to the incredible amount of money lost in the last several years. In 2022 they lost $602 million dollars, up from $494 million in 2021, most recently reported a $150 million loss, and cut 800 employees as of January 2023. Even so, Compass is currently in 72 markets with 300+ offices and 28,000 agents and continues to expand across the US.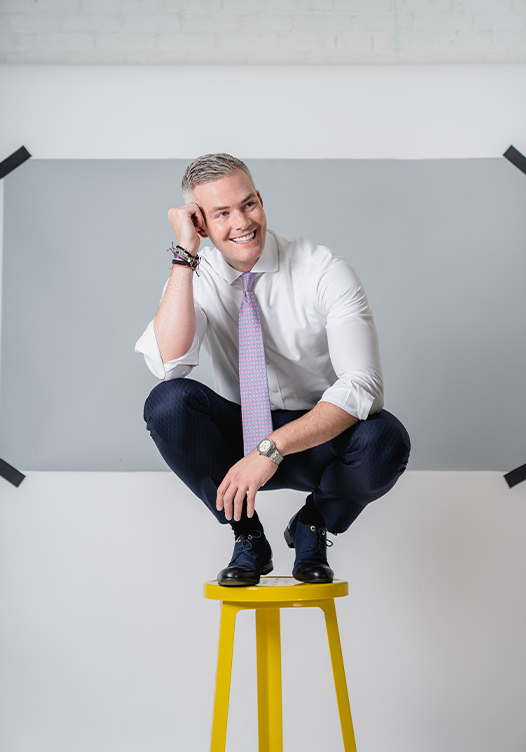 Ryan Serhant rose to notoriety on the reality show Million Dollar Listing, where viewers watched him sell, you guessed it, multi-million dollar properties around New York City. Previously a hand model who also had a role on the soap opera As The World Turns, Serhant joined the real estate firm Nest Seekers International in 2008 to help pay the bills. After many successful years selling real estate (both on and off screen), Serhant opened up his own real estate firm, SERHANT, in September 2020. By April 2021, the brokerage reported consistently averaging $100 million in sales volume per month in its first 6 months of business. Serhant has continued to grow his presence by releasing two books, sharing countless clips of listing tours and agent advice on various social media platforms, and currently holds the exclusive marketing and sales rights for one of the most expensive listings in NYC, if not the world, a $250 million penthouse apartment at the top of Central Park Tower. SERHANT has its flagship office in the trendy NYC Soho neighborhood and has just announced an expansion into Florida, Pennsylvania, New Jersey, North Carolina, South Carolina, and Connecticut. This means SERHANT is listing in some of the least affordable cities in the United States, with high price tags and a lot of legwork needed.
Why Would an Agent Leave Compass?
So how did a real estate agent like Clair leave one of the top established brokerages in the country for a self-titled "unbrokerage"? Without even knowing it, Reffkin answered that question. 
"No one manager is going to be able to click even just on a personal level, much less the business level with everyone," Reffkin said during his interview. While this was his response to Clair's less-than-ideal experience with a Compass sales manager, it gives insight into the whole decision an agent has to make when finding the right company and the right manager.
From the start of each of Clair's interviews with the brokerage heads (his past and current bosses), some cues may point to his ultimate decision to leave Compass. With Reffkin, Clair jokes about his struggle to find an empty block on the CEO's calendar, which is met with perhaps a brief bit of terror from the founder, thinking his calendar might be public. Of course, would you expect easy access to the head of a company valued over a billion dollars? 
View this post on Instagram
 But when he speaks with Serhant, there is a more laid-back banter, and you hear that this is not the first occurrence of face time with the big boss. All newly onboarded agents get a protocol meeting with Ryan when they first start, and TMB was wise enough to, again, use the modern powers of online calendaring, check the CEO's schedule, and put some elbow grease into getting face-to-face.
Direct interaction aside, for years, Compass was at the forefront of the industry, poaching agents from other firms with the promise of new and exciting tech and equity. In addition to perks and benefits, the brokerage offered digital tools like a customer relationship management platform (CRM) and marketing assistance with tools for digital ads, videos, and newsletters.
On top of Compass' large losses mentioned above, this has been a hard year for real estate as the low-interest rates of 2021 and the impacts of the market's boom have faded. As Reffkin put it to Clair, "Agents are all small business owners and entrepreneurs… just like our agents are bringing down their expenses, at Compass, we brought down our expenses."
And bringing them down they are. 
Over the summer, Compass announced that it will no longer offer equity or cash incentives to new agents, inducing rumors of slower hiring and exodus. There was also talk from Reffkin that the firm would be reducing technology and incentive-related expenses but "not reducing agent service levels."
When asked about an exodus by Clair, Reffkin shared that Compass has had a consistent principal agent retention rate of 98% across Q3 and Q4 of 2022. Compass currently has 13,000 principal agents, which is the term they use to refer to team leaders or individual agents operating independently on the platform. It does not seem they share statistics on the 30,000 agents not considered principal agents.
What Does Ryan Serhant Think About Compass?
Serhant has spoken about what he thinks Compass' place is in the real estate world and how they have acted as a disruptor and pushed the industry towards a more tech-focused approach, all while putting the agent first. He claims that Compass has been great for the industry and the agent, finally giving them power and not treating them like a number. This aligns with how Reffkin sees his company as a "reverse triangle" where the sales managers work for the agents,  and he himself is essentially everyone's employee working to take feedback and improve the company. At Compass, the logo is black and white for a specific reason, they want the agent and the listing to be the color, not the firm.
As Serhant says, everyone wants to hate on the "rich kid" because they want them to fail
Open Houses Don't Sell Homes Anymore
It's a different world than it was two years ago in terms of social media and internet usage. As of 2022, the average daily social media use was around 147 minutes a day (up 2 minutes from the year prior). With about 10% of one's day spend scrolling through Instagram, TikTok, and yes, even LinkedIn, integrating marketing and business with social media seems like a no-brainer. Most real estate companies, Compass included, have touted their marketing and technology tools and features as a means to recruit agents to their firms to help reach clients virtually. 
But are cutting-edge tech and helpful marketing tools enough? In this different world, social media marketing in the form of house tours, funny anecdotes, and advice aren't just marketing in the moment; it's an investment for future business. As Serhant told WSJ in 2020, "The brokerage company, open houses, and pretty photos don't sell homes today the way they did 10 and 20 years ago," he said. "Buyers of high-end real estate, and their children, go to YouTube and social media on their phones to research homes and agents now." 
Passive social media consumers turn into buyers spending hours scrolling and saving features of their dream homes. Cold calls and emails go unanswered as the younger generations won't interact with anyone who they haven't made the subject of a solid internet stalk, and for Serhant and his team, there is plenty of media out there for viewers to dive into.
Buyers, especially New Yorkers, want to have their cake and eat it too. Let them shop for homes, but also let them be entertained.  Outdated newsletters with a few choice listings and events happening in the local market, paired with center-aligned text and random and off-focus statistics about happenings in the country, are not what today's buyers are looking for. In real life, this is demonstrated by the agent from a smaller firm who sent out their recent newsletter detailing stories of local crime and death that then transitioned into why you should buy an apartment in his market. That's like home shopping on CNN. 
Even the tried and true market reports that are expertly crafted with bolded letters don't give the same thrill they used to. By the time they're released, they are already outdated, bland and provide zero context to the buyer and their situation. Real estate has shown that it can be flashy and fun but also cutting-edge and efficient. 
"Aligning With Greatness" Why An Agent Would Work With SERHANT.
From where TMB stands, it seems he's moved past the tech and benefits that Compass can offer. For years, followers of @themillennialbroker have gotten a distinctive look as Clair worked on his own to bring in a team for his content production, creating the media consumers and buyers so desperately want. Who wouldn't want to purchase a West Village carriage house when you're first introduced to it via drone?
As an agent who is growing and ready to explore new and more creative ways of his trade, Clair now has access to an in-house media company, is surrounded by a "smaller group of highly producing professionals," and is getting to learn from one of the biggest names in real estate who has been known for flipping the script on how real estate should be done. The splashy SERHANT branding and all the help that goes into that is no doubt an attractive offer if an agent is looking for exposure.
To Clair, switching to SERHANT '"aligned with [his] business perfectly" and fit great on a SERHANT x TMB branded hat, coupled with Clair's signature hand rub that starts all his videos. The branding is strong with this one.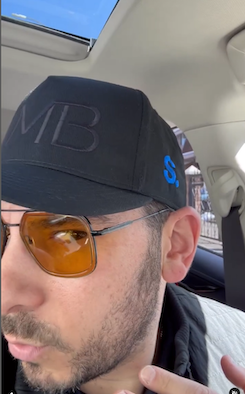 Sure, Ryan Serhant has touted similar promises as Reffkin's of creating a brokerage for the agent, but there is a different spin that appears to have clicked with The Millennial Broker on a more personal level. Serhant believes his firm is set apart because, on top of him being an agent, the "whole company was built by agents, for agents, for what agents want in 2023 and beyond. This is not like a fundraise, [where we say] hey, what do we think agents need, we're going to disrupt the real estate game and then lose all our money."
Seems familiar. 
Compass and SERHANT. now
While SERHANT agents may be splashed across your phone, they still have some catching up to do. In April 2023, The Real Deal ranked SERHANT #8 in NYC in terms of single-family home sales over $5 million, with 3 sales totaling $67,450,000, a pretty impressive spot to be in as a fairly new brokerage. However, there has been recent news of SERHANT agents returning to Compass despite being high performers with the firm. This could become a theme as the shiny blue allure wears off of Serhant's brand. 
Conversely, Compass was ranked #3 with 22 deals and a staggering $209,514,990 in sales. On July 24th, they released the Performance Tracker, a "game-changing tool designed to revolutionize how Compass agents track and analyze their business metrics," proving that they are still pushing ahead to give agents a leg up with helpful tech to provide a transparent picture of where they stand. 
But with SERHANT's recent NYC onboarding push with agents like Clair, that gap could quickly close as Serhant begins his mission to "help every agent and every team build their own brands to help generate more business, make more money for the rest of their lives." More exposure means more deals, which brings even more cash, and with Instagram growing tired and TikTok bans looming, who wouldn't want to be on the path to creating a legacy and finding a nice little penthouse to hole up somewhere? Or at least the promise of that sounds nice.
WATCH THE REFFKIN AND SERHANT EPISODES
Alda is a mom, Brooklynite, and real estate lover. In her free time, she cruises real estate listings to dream of a perfectly attainable several million-dollar brownstone, much to her husband's annoyance. Alda is also convinced she knows everything there is to know about New York City, based solely on consistent people-watching and eavesdropping. Mrs. Burrows would be an amazing trivia partner but instead chooses to write about all the random stuff she knows.