Boerum Hill basics
Home to both Manhattan commuters and full-time Brooklynites, Boerum Hill is the perfect locale for a laid-back stroll, a relaxing dinner and drink, and unique shopping opportunities. Located in close proximity to Atlantic Terminal and the Long Island Rail Road, this neighborhood is a quick commute away from Manhattan and neighboring boroughs. 
History of Boerum Hill
Once a part of the town of Breuckelen (one of the six original towns that made up what is now the borough of Brooklyn), Boerum Hill is one of the most historic neighborhoods in the borough. Named after the historic Boerum family who occupied the area during Dutch settlement, Boerum Hill is a neighborhood of historic homes built in the mid-1800s. The neighborhood was revitalized in the 1960s when resident Helen Buckler moved to the area and saw potential in the historic brick buildings. She started a neighborhood organization that would lead to the commercial development of the area. Atlantic Avenue developed over time as a hotspot for commerce and social life, and the neighborhood continues to grow even today. 
Where to Shop in Boerum Hill
View this post on Instagram
Boerum Hill is home to incredible thrift shopping and local businesses selling art, cosmetics, and more.
Michelle Varian 
Michelle Varian is a bright store filled with housewares and jewelry. This is the perfect place to find a special gift (for yourself or someone else!). Located at 400 Atlantic Avenue, this shop is famous for wallpaper, pillows, lighting, and more. 
Unearth Vintage
If you enjoy thrift shopping, then don't pass up the opportunity to do so at Unearth Vintage. Started by first-generation immigrants from Eastern Europe, the 2000 square feet store is filled with vintage pieces largely from the 1940s to 2000s. Better yet, all the pieces have been personally sourced by the owner and her daughter from across the US. 
M. PATMOS
Designer Maricia Patmos' shop in Boerum Hill offers a mix of independent clothing and accessory labels as well as the designer's luxurious knitwear. Though the store carries womenswear, they also sell coffee table books, hats, socks, and accessories that appeal to all genders. 
Landmarks and Notable Places of the Neighborhood
Boerum Hill has a rich history that is reflected in its community and art spaces. 
Hoyt Street Garden
At the corner of Hoyt Street and Atlantic Avenue, there is a community garden that is cared for by volunteers with the Hoyt Street Association. There is also an annual plant sale, where they sell thousands of perennials, annuals, and potted plants. This sale is usually held on the first weekend in May. 
The Invisible Dog Art Center
Housed in a three-story former factory building, The Invisible Dog Art Center was built in 1863 and is a unique home for art. Once a belt factory, the space is now dedicated to the "integration of innovation in the arts with profound respect for the past."  The space is now used for exhibitions, performances, and public events featuring visual artists, performers, and curators. There is also a store and private kitchen available for events and parties.
New York Transit Museum 
Founded in 1976, the New York Transit Museum features fascinating exhibits on the history of transportation in the city. It has interactive exhibits where guests can sit in "vintage cars, sit at the wheel of a city bus, step through a time tunnel of turnstiles," and explore the past and future of transit.
Where to Eat in Boerum Hill
View this post on Instagram
Sottocasa 
For a classic slice of New York City pizza, look no further than Sottocasa on Atlantic Avenue. This pizzeria serves fresh slices and even offers gluten-free options. 
Barbalu Brooklyn
Located at 68 Bergen Street, Barbalu offers upscale dining at a reasonable price. The laid-back atmosphere and delicious food makes Barbalu the perfect spot for a romantic date or a celebratory meal. 
French Louie
A French-American restaurant and cafe, French Louie is located on the bustling Atlantic Avenue and is named after French Canadian Louie Seymour, known for his "independent spirit and good cheer." 
Bars of Boerum Hill
View this post on Instagram
While Boerum Hill is known for its quiet, quaint atmosphere, it has some wonderful bars for a laid-back drink. 
Someday Bar
Someday Bar is women-owned and run and opened in 2019. This bar offers tapas, craft cocktails, and delicious food. It is a popular spot for private parties as well as a weekend night out. 
Brooklyn Inn
Brooklyn Inn is one of the oldest bars in Brooklyn, established in 1885. It features beautiful woodwork, a jukebox, and a pool table. 
Hollow Nickel
Just two blocks from Barclays Center, this bar offers craft cocktails, whiskey, wine, and "American-style grub." Hollow Nickel is open seven days a week and has a lovely outdoor space to enjoy in warm weather. 
Where to Live in Boerum Hill
Boerum Hill is a highly desirable neighborhood to live in due to its central location and lively restaurants and bars. 
479 Warren Street
Built in 1920, this historic building has been renovated to include granite countertops and updated appliances. The lower floor also has access to a backyard. 
414 4th Avenue
Boerum Hill is known for its townhouses, and this building is a perfect example. This building has a doorman for visitors and packages, washers and dryers in each unit, a fitness center, and a private garage. 
452 Atlantic Avenue
Located on the busy Atlantic Avenue, this apartment building puts tenants at the center of the action. With a total of eight residential units, this building dates back to 1910 but has modern updates. 
Traveling in Boerum Hill
Boerum Hill is heralded as an easy neighborhood to reach from Manhattan and has quick access to Atlantic Terminal and the LIRR.
Trains
Although the only trains that run directly into the neighborhood are the F and G lines at Bergen Street, Boerum Hill is close to the Atlantic Terminal, where you can catch the 2, 3, 4, 5, B, D, N, Q, and R lines. 
Buses
The B37 and B103 serve Boerum Hill and make frequent stops. 
Bike Rentals
Boerum Hill is a bike-friendly neighborhood with nearly 20 Citi-Bike docks offering electric and conventional bikes.
---
Boerum Hill is a family-friendly yet trendy neighborhood. It is perfect for Manhattan commuters or Brooklynites who want to enjoy a laid-back lifestyle. With its myriad of shops, restaurants, museums, and bars, there is always something to do in this scenic and historic neighborhood.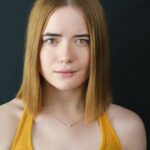 EmmaLee Kidwell (she/they) was raised in Louisville, Kentucky, and now resides in upper Manhattan. EmmaLee attended Pace University and graduated with a degree in Musical Theatre. Though her degree was earned in performance, EmmaLee now pursues writing, directing, and producing. EmmaLee is the librettist of an original folk musical, The Waiting, which has been workshopped at the SheNYC festival, Days of the Dead Festival, and Pace New Musicals festival. In the spring of 2022, EmmaLee started a company with her writing partner, Butterfly Effect Productions LLC. EmmaLee's performing credits include the International and National tours of Baby Shark Live!, Olive Ostrovsky in The 25th Annual Putnam County Spelling Bee, and Brilliant at Theatre Row. In her spare time she can be found playing Sims, visiting the Metropolitan Museum of Art, and writing her own singer/songwriter album.