NoMad Basics
NoMad, meaning "north of Madison Square Park," is an iconic New York neighborhood that borders Chelsea, Murray Hill, and Flatiron. NoMad is at the center of the hustle and bustle in Manhattan and is known for its high-rise apartments, luxury hotels, and elegant brownstones surrounding the park. While there is plenty to see and do in this luxurious neighborhood, NoMad is centrally located and offers convenient transit to other neighborhoods
History of NoMad
NoMad became an epicenter of New York City in the late 1700s due to its convenient location near Madison Square Park. A hub of theatre, shopping, and nightlife, NoMad's location right off the 23rd Street station made it an easy commute to the Theatre District in midtown and a short distance from the Financial District downtown. Over the years, NoMad has attracted famous visitors such as Oscar Wilde, Teddy Roosevelt, Mark Twain, and Charles Dickens. Once called "Satan's Circus," NoMad was home to brothels, bars with prostitutes, and betting parlors. The confluence of nightlife and high-end luxury, NoMad has been and is still known for its diverse mix of residents and venues. 
Where to Shop in NoMad
View this post on Instagram
NoMad is known for shopping and is home to boutique retailers and stores with luxury clothing options. 
Todd Snyder
Known for menswear and name-brand clothing, Todd Snyder offers luxury shopping in the heart of NoMad. Though Todd Snyder has multiple locations across the country, its most well-known location in NYC is at 25 East 26th Street.
Maison 10 
Based on ethical consumerism and high-quality products, Maison 10 has a boutique located at 4 West 29th Street, where it debuts 10 hand-selected items across 10 categories for 10 weeks each.
Dover Street Market
Based upon the London fashion hub, Kensington Market, Dover Street Market offers streetwear and luxury goods. At 160 Lexington Avenue, this market offers a true European shopping experience.
Landmarks and Notable Places of the Neighborhood
View this post on Instagram
Though NoMad doesn't cover a large area of real estate, a lot is packed into this small neighborhood. 
Madison Square Park
The primary attraction of NoMad, Madison Square Park offers a 6.2-acre green space in the heart of New York City. Dating back to 1686, this park offers a playground, open-air museum, public garden, dog park, performance venue, and more.  
Museum of Sex
Chronicling the evolution of human sexuality, this unique museum offers a gift shop, bar, and educational exhibits. Note, as the name implies, this museum is not safe for kids!
JoAnne Artman Gallery
Offering "vibrant and eclectic exhibits from award-winning artists," this female-owned gallery features work that has been exhibited in museums and private collections nationally and internationally.
Where to Eat in NoMad
View this post on Instagram
NoMad isn't just known for shopping and bars – NoMad is also home to a diverse array of restaurants.
KazuNori
KazuNori is the original hand roll sushi bar and is an iconic spot in NoMad. Allow time to wait, however, as this restaurant does not offer reservations. However, service is relatively fast so don't be too intimidated by the wait times. Upon entering, expect to be handed a small sheet of paper which you'll use to input your order so the chefs can have your rolls ready to go by the time you sit down!
La Pecora Bianca
Delicious Italian wine and cuisine can be found at 1133 Broadway. La Pecora Bianca is an airy and stylish space, making it perfect for date night. 
Blackbarn
Chef John Doherty has made Blackbarn an iconic NoMad spot featuring signature cocktails, wild mushroom toast, and herb-crusted black cod. 
Bars of NoMad
View this post on Instagram
Known for its nightlife for the past 200 years, NoMad is the perfect place for a night out. 
Jewel Thief
At 30 West 30th Street, Jewel Thief offers cocktails and nightlife in a unique hidden den. 
Glass Ceiling 
Glass Ceiling is the perfect place to take in city views and sip a delicious cocktail on the scenic rooftop. 
Patent Pending
This discrete, intimate cocktail bar is located in the Radio Wave building where Nikola Tesla worked on his groundbreaking radio waves. Be awed by the most spectacular menu of your life, each page comes with additional illustrations that are fun to see as you debate on your next drink.
Where to Live in NoMad
NoMad is home to high-rise buildings and luxurious brownstones. 
122 East 27th Street
122 East 27th Street dates back to 1920 and has high ceilings and stunning loft apartments. 
31 East 28th Street
This three-bedroom, two bath apartment is over 1800 square feet and offers south-facing windows and a chef's kitchen. Listed for just over 2.5 million, this condo offers luxury living in one of the most convenient locations in Manhattan. 
45 East 25th Street
For a direct view of Madison Square Park, look no further than 45 East 25th Street. This luxury building has a doorman for residents and even a gym for those looking to keep fit.
Traveling in NoMad
NoMad is one of the most centrally located neighborhoods in Manhattan, with multiple trains running through the neighborhood. This neighborhood also borders some of the most famous neighborhoods in NYC, such as Chelsea and Murray Hill. The Empire State Building, Flatiron Building, and Union Square are all within easy walking distance. 
Trains
The W, R, F, F, M, 6, E, and C trains run through the neighborhood, with the most convenient stops located at 28th Street. Madison Square Park also borders the 23rd Street stop – there are many options for train commuters in this convenient neighborhood. PATH trains also run to 23rd and 6th Avenue. 
Buses
The M23 crosstown bus runs on 23rd Street in both directions and the M101/M102/M103 downtown buses run on Lexington Avenue. The M1, M2, M3, M5, M55, M7, and M20 also serve the neighborhood, running up and down 6th Avenue/Avenue of The Americas, Madison Avenue, and 5th, 7th, and 8th Avenues. 
Bike Rentals
There are multiple CitiBike docks in NoMad. 5th Avenue and East 29th Street, East 29th and Lexington, and East 27th Street and Park Avenue are just a few of the locations. 
---
NoMad may seem like a pass-through neighborhood on your way to Union Square or the Empire State Building, but this unique neighborhood offers much more than just convenient transit. NoMad has come a long way since the "Satan's Circus" days, and now offers luxury real estate, exceptional dining and bars, and unique shopping. The iconic Madison Square Park is the backdrop of this esteemed neighborhood, where residents can enjoy green space and entertainment. NoMad gives residents the serenity of NYC parks and the hustle and bustle of city nightlife, all in just a few blocks.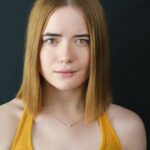 EmmaLee Kidwell (she/they) was raised in Louisville, Kentucky, and now resides in upper Manhattan. EmmaLee attended Pace University and graduated with a degree in Musical Theatre. Though her degree was earned in performance, EmmaLee now pursues writing, directing, and producing. EmmaLee is the librettist of an original folk musical, The Waiting, which has been workshopped at the SheNYC festival, Days of the Dead Festival, and Pace New Musicals festival. In the spring of 2022, EmmaLee started a company with her writing partner, Butterfly Effect Productions LLC. EmmaLee's performing credits include the International and National tours of Baby Shark Live!, Olive Ostrovsky in The 25th Annual Putnam County Spelling Bee, and Brilliant at Theatre Row. In her spare time she can be found playing Sims, visiting the Metropolitan Museum of Art, and writing her own singer/songwriter album.