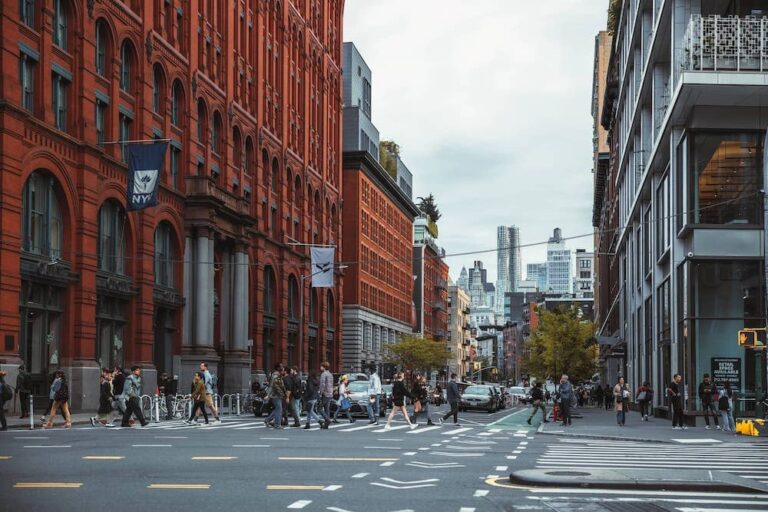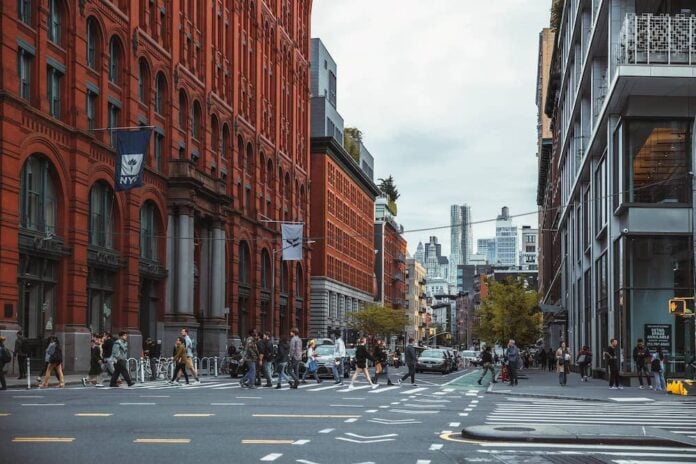 NoHo Basics
NoHo, meaning "north of Houston Street," is a historic neighborhood that dates back to the early 19th century but has been revitalized to become a hub of real estate and retail. A close neighbor to Washington Square Park and NYU, this is a popular neighborhood for young people, but it also offers rich history and culture that attracts all ages. 
History of NoHo
The neighborhood of NoHo dates back to 1748 when New York's first botanical garden found its home at what is now the intersection of Lafayette and Astor Place. This spot became a place for New Yorkers to enjoy socializing, culture, food, and drink. In 1825, Astor Place cut the garden in half, but this didn't stop the neighborhood from growing. Real estate boomed over the next few decades, and NoHo quickly became home to major retailers. NoHo has historical ties to artists such as Andy Warhol and has been the home of famous families such as the Vanderbilts. 
Where to Shop in NoHo
View this post on Instagram
Though every neighborhood in NYC has great places to shop, NoHo is historically known for its major retailers. 
Dienst + Dotter 
For New Yorkers looking to furnish their home with unique, antique pieces, Dienst + Dotter is the perfect spot to look. The owner, Jill Dienst, worked previously as a curator at the Metropolitan Museum of Art, and her expertise in curation and design shines through at Dienst + Dotter. Specializing in Scandinavian antiques, paintings, and objects from the 17th to 20th centuries, pieces from different periods are frequently mixed and matched to create unique combinations of curated styles. 
Boglioli
Italian design company Boglioli has been making sophisticated and tailored clothing since the early 1900s. Boglioli opened its first brick-and-mortar store on Bond Street, boasting 1000 square feet of brushed metal shelving and luxurious detail to support the upscale garments sold there. 
Dashwood Books
Dashwood Books may have an unassuming storefront but don't underestimate this shop. The shelves of Dashwood have a myriad of art books, and this store is a haven for photography and visual art lovers. Founder David Strettel specializes in "finding what people want," spanning genres of fashion, food, architecture, and more. 
Landmarks and Notable Places of the Neighborhood
View this post on Instagram
Though NoHo may seem like a trendy neighborhood, it has a rich history and many historical landmarks.
Merchant's House Museum
The Merchant's House Museum was the first building designated as a NYC landmark. This museum preserved the original house built in 1832 and is one of only six residential landmarks in Manhattan. The museum tells the history of the wealthy merchant family that lived in the home from 1835-1865, as New York City expanded and was established as a commercial hotspot of America. 
The Public Theatre
Though the Public Theatre is now one of NYC's most popular non-profit theaters, the building used to be the United State's first public library and has landmark status. Food and drink at The Public is now known as The Library, as a nod to the building's original purpose. 
Small Is Beautiful
NoHo has plenty of older landmarks, but some contemporary buildings and museums are worth visiting. Take Small Is Beautiful, for example, which houses over 143 miniature artworks created by artists from all over the globe. The museum also offers creative workshops for kids, making it a great place for families or visitors to the city. 
Where to Eat in NoHo
View this post on Instagram
While NoHo may be known for extraordinary retailers and rich history, there are some wonderful restaurants to eat at once you've "shopped 'till you've dropped."
Il Buco
Dating back to 1994, Il Buco is now one of the most beloved restaurants in New York City. Il Buco began as an antique store, and founders Donna Lennard and her partner Alberto Avalle would invite their customers to join them for lunch, curating a Mediterranean menu with Italian and Spanish influences. Il Buco prides itself on ingredients sourced locally and directly from Italy, and the dining room has a rustic but upscale feel. 
Lafayette
At Lafayette, France is brought to NYC at this grand cafe and bakery. With mahogany floors and grand arches, Lafayette features a large dining room, bakery, and two private dining suites. The bakery also stays open late for those with a sweet tooth after dinner. 
The Grid at Great Jones Distilling Co.
Great Jones Distilling Company is Manhattan's first whiskey distillery since prohibition, and The Grid is its companion restaurant. With ingredients sourced straight from New York, the restaurant says it "honors New York on every plate." 
Bars of NoHo
View this post on Instagram
NoHo is home to an eclectic array of bars, from upscale spots to downright dives. 
The Wren
The Wren is one of the most versatile bars in NoHo. Perfect for a birthday with an open bar, a draft beer for as low as $8, or a boozy brunch (featuring cocktails like the "mid-day espresso"), The Wren can easily become your new go-to spot.
Bleeker Street Bar 
This sports bar inside a landmark building is a popular dive bar amongst the college-age crowd. This bar has served NoHo since 1990 and is open 365 days a year. With beer and shot combos and bucket deals for beer, this is a great spot to watch a sports game or enjoy a rowdy night out.
Von
Von is a relaxed wine bar with a speakeasy feel. Offering classic cocktails, fine wines, and craft beer, this is a great spot for a happy hour or quiet drink. Von has a second space, however, that has a raised stage, DJ equipment, and private party options. 
Where to Live in NoHo
NoHo boasts some of the oldest residential buildings in NYC, though many of them have been renovated. 
1 Astor Place
Located in the heart of NoHo, 1 Astor Place has 12 floors and was built in 1883. Some units even have access to a private terrace. 
704 Broadway
This 128 year old building was renovated in 1998 and is home to luxurious condominiums. While it has been renovated and restored, the building still pays homage to its roots with beautiful molding, hardwood floors, and massive windows overlooking the neighborhood.
307 Mott Street
Constructed in 1880, 307 Mott Street is a pet-friendly building in the center of the neighborhood. Units feature exposed brick, built-in bookshelves, and updates like laundry-in-unit and dishwashers. 
Traveling in NoHo
NoHo is centrally located between some of downtown's most popular neighborhoods, and multiple subway and bus lines run through the area. 
Trains
The B, D, F, M, 5, R, W, and 6 trains are accessible through the Astor Place, Broadway/Lafayette Street, 8 Street NYU, and Bleeker Street stations. 
Buses
The M1, M3, M103, M21, and M55 run through or around the neighborhood's outskirts.
Bike Rentals
NoHo has five CitiBike stations scattered around the small area, making it easy to travel through on a bike. 
---
NoHo is a versatile neighborhood and one of the only places to find landmark buildings and trendy, contemporary bars on the same block. Though real estate can be expensive in this area, it is a rewarding neighborhood to live in due to its central location and history. Whether you are shopping, eating, drinking, or signing a lease, NoHo is a neighborhood that truly has something for everyone.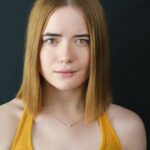 EmmaLee Kidwell (she/they) was raised in Louisville, Kentucky, and now resides in upper Manhattan. EmmaLee attended Pace University and graduated with a degree in Musical Theatre. Though her degree was earned in performance, EmmaLee now pursues writing, directing, and producing. EmmaLee is the librettist of an original folk musical, The Waiting, which has been workshopped at the SheNYC festival, Days of the Dead Festival, and Pace New Musicals festival. In the spring of 2022, EmmaLee started a company with her writing partner, Butterfly Effect Productions LLC. EmmaLee's performing credits include the International and National tours of Baby Shark Live!, Olive Ostrovsky in The 25th Annual Putnam County Spelling Bee, and Brilliant at Theatre Row. In her spare time she can be found playing Sims, visiting the Metropolitan Museum of Art, and writing her own singer/songwriter album.