Manhattan is known for being the most expensive real estate market in NYC, but given price fluctuations over the past two years, that's no longer the case. The onset of the pandemic hurt NYC in more ways than one, as would-be NYC buyers moved into the suburbs and subsequently lowered the price of high-end real estate in the city.
As a result of buyer behavior, the most expensive parts of Manhattan became a bit cheaper than pre-pandemic times, with year-over-year median price falling 8 percent in 2021. Although by no means "affordable," the price of real estate in Manhattan took a dip while the other boroughs witnessed a steady increase in median sales price, ranging from 3 to 8 percent that same year. 
It's worth noting that in 2021, Manhattan was the only borough to see a decline in median sales price. The absence of international buyers and growing uncertainty in the commercial market gave way to NYC's current market conditions, where several neighborhoods in boroughs outside of Manhattan are now more expensive than homes within Manhattan.
How Far Does $1 Million Go In NYC?
Partners Stephanie Lipari and Anthony Romano were planning to purchase a home in Queens with a budget of $1 million. Despite choosing Queens to save money, they quickly realized that $1 million wasn't even in the ballpark for what they were looking for. 
According to the NYPost, the couple hoped to get a two-bedroom in Hunters Point, but their agent, Jeff Gardner, had to break the news to them that with their budget, the best they'd be able to find was "a flexible one-bedroom" where they could create a small home office. 
"The competition for a great apartment (in the area) is tough," Gardner told the Post. "The prices to buy per square foot have gone up to $1,000, and there are multiple bidders going for the same properties." The median sale price in Hunters Point is $1.25 million, when back in 2017, it was $550,000—a stark price increase over just a five-year period.
Like many New Yorkers, Lipari and Romano were surprised to learn that the borough they were looking to buy in was more expensive than Manhattan. In the first quarter of 2022, the median sale price for a Manhattan apartment stood at $1.19 million. However, as of July 2022, it lies just below $1 million, according to RealtyHop. 
Data by PropertyShark puts the median listing price of Brooklyn and Manhattan higher than that of NYC, with Staten Island falling close behind. In fact, real estate appraisal firm Miller Samuel reports that the sales market in 14 neighborhoods in Brooklyn are more expensive than in Manhattan.
These neighborhoods include:
Williamsburg

Greenpoint

Park Slope

Gowanus

Red Hook 

Boerum Hill 

Carroll Gardens 

Cobble Hill

Columbia Street Waterfront District

Brooklyn Heights 

Downtown Brooklyn

Dumbo

Manhattan Beach

Windsor Terrace
Renters Aren't Faring Any Better
The market is tough for first-time homeowners, but renters aren't catching a break either. In the first quarter of 2022, the median rent in Manhattan was $3,700. In places outside of the city, such as Hunters Point, Gowanus, Downtown Brooklyn, Red Hook, Vinegar Hill, and Dumbo, rents range from $3,075 to $5,000 per month. 
However, Manhattan real estate might be making a comeback. According to Douglas Elliman's May rental report, the median rent price in Manhattan reached $4,000 for the first time. This marks a 25.2% year-over-year climb from May of 2021 when Manhattan median rent was $3,195. Although not necessarily "good" for renters, this could signal a shift towards Manhattan residential real estate being more desirable.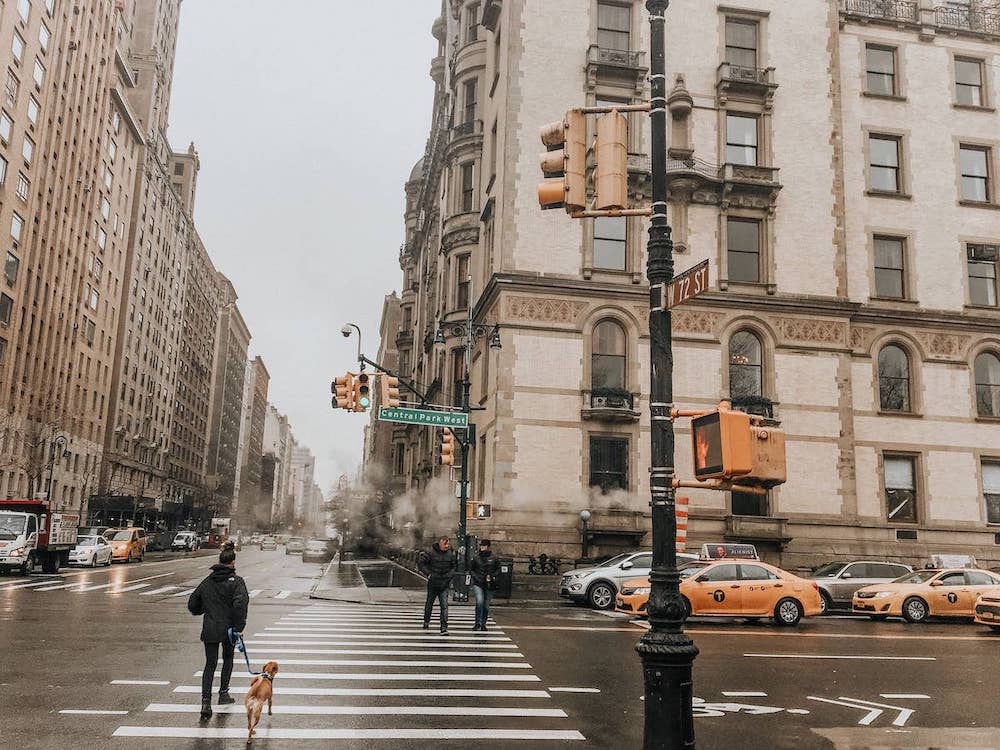 The record-breaking rental price comes at a time when inventory is shockingly low city-wide. Last May, 19,025 Manhattan homes were available for rent. In May of this year, that number plummeted to 5,776, marking a 70% year-over-year drop. Across Manhattan, Brooklyn, and northwest Queens, a total of 35,429 rental units were on the market in May of 2021. Last month, that number dropped to 9,103. Some neighborhoods, such as Astoria and Long Island City, have seen an even tighter market, with rental inventory falling 87.5%—from 2,994 units to just 373.
Given the increasingly competitive nature of the market, bidding wars are not just reserved for buyers. Renters are also participating in the competition method that has long been a headache among buyers in the city. Close to 18.5% of the 4,934 units that rented last month entered a bidding war in Manhattan. In Brooklyn, 23.8% of 1,531 leases in the borough went to a bidding war as well. And in Queens, 16.1% of the 404 units surveyed experienced a bidding war among renters.
"Living in the outer boroughs is what you did to save money, but clearly, that's not true right now," says Jonathan Miller, CEO of Miller Samuel. "It goes to show you how far the luxury market has come to include many areas in the city beyond Manhattan." 
Why Are Prices Rising in the Outer Boroughs?
Aside from the fact that both buyers and sellers are being pushed out of Manhattan, prices are rising in the outer boroughs for a variety of other reasons. Libby Ryan, a real estate agent with Compass, specializes in selling luxury properties in Brooklyn. She says the rising number of new developments has a lot to do with the price surge. 
One Prospect Park West in Park Slope and Quay Tower in Brooklyn Heights are both examples of new residential buildings that are "attracting young buyers who have accumulated wealth from startups or IPOs and aren't so price-sensitive," according to Ryan. 
A four-bedroom, three-bath apartment complex in One Prospect Park West is going for $4.5 million. Spanning almost 2,500 square feet in space, the home comes with top-of-the-line appliances and stunning skyline views of the city.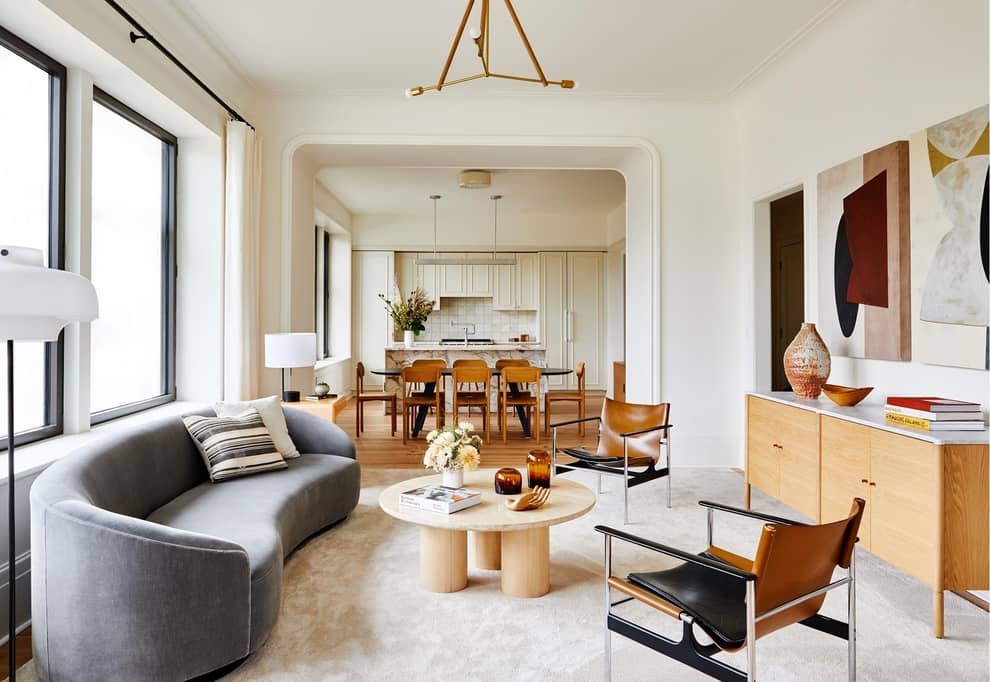 Another major appeal to living in the outer boroughs is the abundance of greenspaces in these areas. Stephanie Diamond, founder of Listings Project, a newsletter sharing vetted NYC real estate listings, shared with the NYPost that she believes newcomers are drawn to "parks that are escapes from city life" and that these outdoor spaces "are more appealing than ever before since COVID struck." 
In one of her newsletters, she points to "a stunning untapped greenspace" in Windsor Terrace, where the median home price is now $1.3 million. In the first quarter of 2017, the median home price in the area was just $885,000.
Lastly, New Yorkers are drawn to the amount of space offered by homes outside of Manhattan. "With people continuing to work from home or going to a hybrid model, they need homes that are big enough for them to work out of," says Ryan. Despite being more expensive, these homes offer attractive living conditions for young families and remote workers.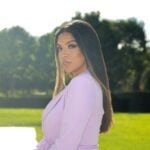 Vivian Tejada is a freelance real estate writer from Providence, RI. She writes SEO blogs for real estate, travel and hospitality companies. She's passionate about the future of work and helping Latin American freelancers achieve time, location, and financial freedom. When she's not writing you can find her at the gym, a family cookout, or at brunch with her girls. Follow her on Linkedin to learn more.