New York City is a town that's full of music, and some of the best venues around are the jazz clubs. Many of them have been around for decades, some as tiny holes in the wall and others are large, grandiose music halls. No matter which one you go to, you'll spend a wonderful night listening to some of the best sounds in the city. That said, some feature more well known bands and better services than others. We here at CitySignal have found the best of the best, and have listed them below. So get out there and listen to some sweet music.
The Best NYC Jazz Clubs
1.) Cellar Dog
This bar and club in the West Village has a ton of games like billiards, ping pong, and shuffleboard. While these games are a big draw for this bar, the real highlight is the live jazz music, which plays every night. Many artists make repeat visits and introduce many younger bar patrons to the wonders of jazz. Some of the regular bands are the Saul Rubin Trio and the Ned Gold Quartet.
2.) Bill's Place
This club is on Harlem's swing street, which held much of NYC's premiere jazz clubs, speakeasies, and cabarets. The club was founded by Bill Saxton and the Harlem All-Stars, who still perform at the club to this day. Many of the best musicians in the world come to this club, which has received critical acclaim in the world of music. The New York Times has even called it "A Harlem Throwback to the Era of Billie Holiday. It's also a BYOB establishment.
3.) Birdland
This Hell's Kitchen staple is one of the best venues in the city for food and music. This amazing restaurant serves a slew of sandwiches, pizzas, and drinks, so you can indulge properly while you listen to some of the best bands in the nation. Bands like the Harry Allen Quartet and the Birdland Big Band. This establishment has been entertaining NYC since 1949, and will likely be around for a long, long time.
4.) Barbés
This jazz club has been around for 20 years in Park Slope and marketing itself as an alternative to the Manhattan clubs that musicians formerly had to flock to. Started by two French ex-pats, this venue was listed in Playboy as one of the ten best jazz clubs in the entire country. They regularly feature bands like The Mandingo Ambassadors and Slavic Soul Party, and they have a huge drink menu with specialty cocktails that will fit the vibe perfectly.
5.) Smalls Jazz Club
This West Village club is one of the busiest in the city, with a ton of local and national jazz bands who grace the stage.  Bands like the Ben Wolfe Quartet and the Larry Banks Trio are regulars here, and there is a one drink minimum for guests. The drink menu matches the club's aesthetic perfectly and goes down as smoothly as the music. They even opened a second theater and do live streams of many of their shows.
6.) Smoke Jazz and Supper Club
This is the place to listen to amazing jazz on the Upper West Side. For more than 20 years, this venue has been a place where legends, professionals, and up-and-coming talent perform for music-loving guests. They began live streaming their concerts since COVID so that you can watch these talented artists from the comfort of your home. That said, if you come to a live show, you can dine on exquisite meals like beef tenderloin and salmon.
7.) St. Mazie Jazz Bar and Restaurant
This Williamsburg venue is extremely popular with musicians and music lovers alike. This place is so popular people often book it for weddings and other private parties. Their supper club resides in the basement, where the food is a bit more refined. However, the fun part is on the main floor, where music, oysters, and delicious cocktails never stop flowing. The venue even has flamenco and burlesque events.
8.) Nublu Classic
This Alphabet City club is home to the Nublu Jazz Festival, celebrated in NYC, Istanbul, and Sao Paulo. During regular days, this club hosts a variety of bands in their second venue located in the same neighborhood of Alphabet City. They even record albums for well-known artists and up-and-coming groups. This venue also has a good food and drink menu, and the club hosts performances almost every night.
9.) The Jazz Gallery
This subtle space in Flatiron has been around for 25 years, and are starting a fundraiser so they can stick around for the next 25. This club focuses on emerging talents, where larger bands and trios come to work on their craft and perform for those who make their careers. Founded in 1995, this place has four programs available. One for emerging artists, a residency commission, a mentoring program, and a free rehearsal space for the city's jazz bands.
10.) Sista's Place
This Bed-Stuy establishment is a second home to many in the jazz industry. The bands who play here are some of the best in the world. Because of this, they have several series of interviews, many of which can be found on their website or YouTube. The concerts performed there can be found on YouTube as well because the venue is dedicated to educating and spreading the knowledge and power of jazz.
11.) ShapeShifter Lab
A newer jazz club in Gowanus was opened in 2012 by musician Matthew Garrison, the son of the bass player for John Coltrane. For ten years, he's used his musical and show biz knowledge to give Brooklyn artists a venue to perform in. The club quickly garnered an amazing reputation and now hosts jazz bands from all over the world. The likes of Savion Glover and Jack DeJohnette perform here regularly.
12.) Dizzy's Club
This Lincoln Center club is a bit more upscale, and that's because they host some of the best musicians in the world. They host both in-person and virtual shows, but the in-person shows come with a full food and drink menu. There's a stellar performance here every day, hosting great bands like the Sullivan Fortner Trio, Catherine Russell, and the Steve Nelson Quartet. A night out here is well worth the price.
13.) The Django
This Tribeca club is open Monday through Saturday, and the music is played late into the night. This smokey room features two cocktail bars in a basement performance space. This speakeasy-like venue has a stunning selection of food and drinks, and the live music here is some of the best in the city. This is the perfect underground space to impress a date. You can even host a private event here.
14.) Village Vanguard
This West Village Club separates itself from the rest of the list for the sole reason that they have bands playing for two weeks at a time. Whereas other venues have a new band every night, Village Vanguard's small residencies mean you can catch your favorite bands on your time. Groups like the Peter Bernstein Quartet and the Bill Charlap Trio frequent the space, and the house band, Vanguard Jazz Orchestra, plays every Monday night.
15.) Zinc Jazz Club
This Greenwich Village venue has entertained New Yorkers for nearly 20 years and is owned by two siblings who desired the space due to its musical history. The likes of Thelonious Monk graced the stage here in the 1940s, and now the jazz tradition continues. With performances every day of the week, this classy establishment is a great way to experience jazz culture while celebrating its history.
16.) Blue Note
Another NYC staple, this club has venues worldwide, helping to make jazz an international venture. The NYC venue in Greenwich Village draws the likes of Juilliard's Jazz Small ensembles and the Harlem Gospel Choir. They also offer an extensive food menu, specialty cocktails, and private events for music lovers. To see a show here is to experience an international sensation. Everyone should do it once.
17.) Ginny's Supper Club
Beneath the famous Red Rooster in Harlem, Ginny's Supper Club has some of the best live music in the city. This speakeasy comes with comfortable, vintage seating, specialty cocktails, and food from the head chef of Red Rooster, Marcus Samuelsson. The musicians here are world-renowned artists. Nearly every band mentioned on this list has played in this room, achieving a classic 1920s vibe fused with modern luxuries.
---
Jazz and New York City go together like peanut butter and jelly. Many of the speakeasies in 1920s Harlem live on today, though under a different name. Even if most of the clubs are gone, their spirit survives. New jazz artists are emerging every year, the clubs celebrate the past while adding new things, and fans, old and recent, flock to experience it all. The magic of NYC jazz clubs is not easily mimicked, so it's important to experience these places while in the city. They are an important part of the city's history and culture, and they are a great way to spend a night on the town.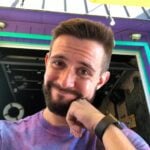 Russell is a writer and comic based in New York City. His plays have been featured at Penn State's Cultural Conversation's Festival, The NYC Thespis Festival, and Imaginarium's Inaugural Theater Festival. Follow him on TikTok and Instagram @pooleparty528