Ridgewood Basics
Welcome to Ridgewood, the artsy Queen's neighborhood with a lot to offer! Many think of Ridgewood as an extension of its southern neighbor, Bushwick. However, while the area shares several qualities with its Brooklyn counterpart, Ridgewood has an identity all its own. Full of historic buildings, artistic venues, and a ton of great restaurants, this neighborhood is full of wonders that are just waiting to be explored.
History of Ridgewood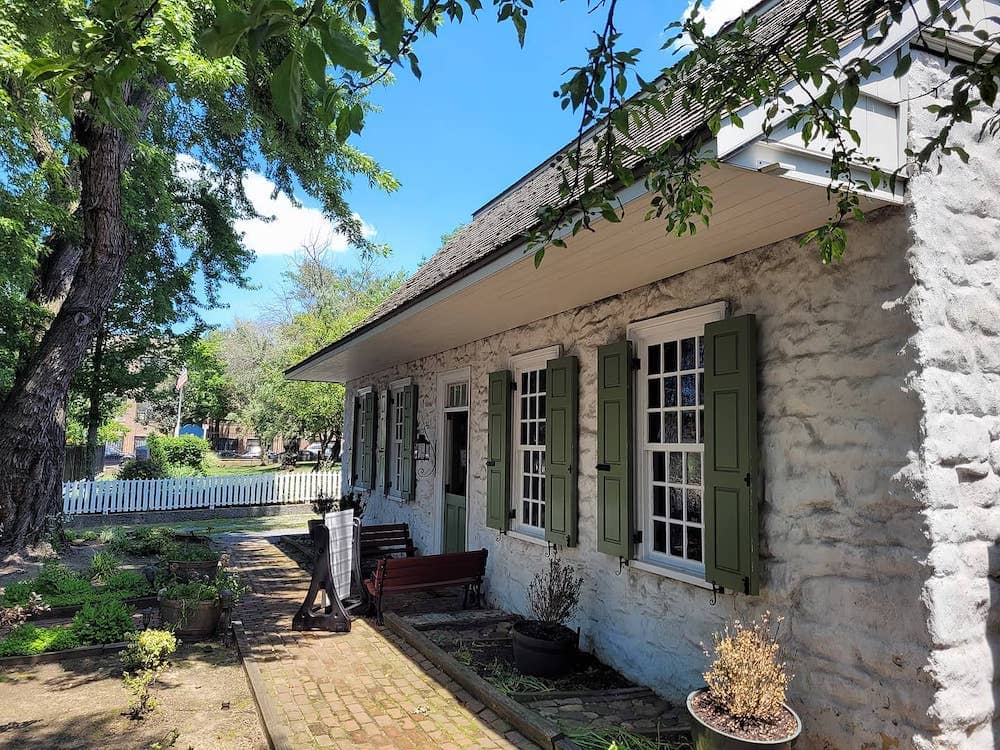 Ridgewood began its New York City life as one of the three original towns of Queens. Then called Newtown, the area was mostly farmland and avoided much adversity save for the occasional argument with Bushwick over village borders. This would be the regular state of affairs until the mid-1800s when public transportation made it easier for residents to settle further into Brooklyn and Queens.
Soon, farms were replaced with row houses and businesses, and the population only grew as technology improved in the late 1800s. Jobs also became abundant in the area as breweries and factories began to pop up, making the neighborhood quite appealing to the working class. With so many jobs to go around, development exploded in the area, with most of the row houses still standing today being built in the early 1900s.
Ridgewood never had a major scandal or turmoil, aside from a riot between German, Slovic, and Jewish immigrants during WWII. The neighborhood was always prosperous and a reasonably safe area to live in. They received their own zip code in the 1980s and even had some of their streets landmarked. Today the area is an excellent place for families and young professionals.
Landmarks and Notable Sites of Ridgewood
Ridgewood has some great landmarks and entertainment venues. These places make the area fun and unique. Some of the best known ones include:
The Onderdonk House
One of the oldest homes in the city, the Onderdonk House is the last remaining farmhouse of Ridgewood. Built in 1709, this building is now a museum and was granted landmark status in 1978. The house is visited by thousands of visitors each year.
Linden Hill Cemetery
This historic cemetery has been around since 1842, and has been in continuous use ever since. The Methodist Church runs this cemetery, but anyone can be buried here. This is a popular burial site for those of Germanic, Slovic, and Italian heritage who can trace their ancestry back to the neighborhood.
TV Eye
This performance venue is one of the best in Queens, hosting a ton of live music and performance art events every year. Open for private events as well, this establishment is a major party hub for the people of Ridgewood, and one of the things that makes this area special.
Shopping in Ridgewood
View this post on Instagram
Ridgewood has several shops that add a special charm to the neighborhood. Some of the best stores in the area include:
Topos Bookstore Cafe
This bookstore and cafe has an eccentric atmosphere, with many older and rare books available to read in a cozy space. This establishment buys used books and sells them to others at very affordable prices, casting a wide net of literature upon the neighborhood.
Lichen
This home goods store sells subtle, yet elegant furnishings. Handcrafted and sturdy, these items will make any home look amazing without trying too hard. The store also allows pieces of furniture to be rented with the potential of being purchased.
Scorpion Records
This record store has a punk vibe to it, which is exactly what you want in a store with classic punk, hip-hop, rock, and metal albums. This establishment buys used records and has a ton of rare finds that music fans will go crazy for.
Where to Eat in Ridgewood
View this post on Instagram
Ridgewood has a ton of places to eat, from upscale establishments to family restaurants. Some of the best eateries include:
Rolo's ($$)
This Queens staple has been around for years, and is one of the borough's best restaurants. Their famous holiday menus are always a treat, and their regular dinner menu serves favorites like rigatoni, wood-fired half chicken, and chicken & waffles.
While in Kathmandu ($)
This Nepalese restaurant is one of the best in the city, and its delicious cuisine is available for an extremely affordable price. They serve breakfast, lunch, and dinner, along with a special fusion menu that combines signature Nepal recipes with other famous cuisines from around the world.
Pita Cafe and Grill ($$)
This Mediterranean restaurant is cozy and stylish, with delicious food that will warm your soul. Specializing in Turkish meals, this establishment serves favorites like red lentil soup, feta and spinach pita, and a myriad of gyro and kebab.
Antica Trattoria ($$)
This Italian restaurant specializes in pizza, which they make inside a wood-burning oven. This establishment also serves delicious sandwiches and pasta, making them versatile and delectable.
Cream Ridgewood ($$)
This Latin American restaurant is fun and colorful, serving favorites like empanadas, cajun shrimp tacos, and shrimp rasta pasta. The establishment combines fun and delicious food to create an unforgettable experience.
Bars of Ridgewood
View this post on Instagram
Ridgewood has a great bar scene, with plenty of places that offer delicious drinks and fun events. Some of the best bars in the neighborhood include:
Nowadays ($$)
This fun establishment is casual and classy, with a ton of live music events and TVs. They have special nights for sporting events, and an extensive menu of beer, cocktails, and wine. This place is great for a night out with friends.
Aunt Ginny's ($$)
This bar evokes an old-fashioned spirit and mixes with modern cocktails and sensibilities. Paying homage to the great comedies of the 80s and 90s, this bar encourages people to go wild and have a great time.
Milo's Yard ($)
This bar is known for its backyard space and its pinball machines. This place isn't quite a dive bar, but it does encourage folks to let loose like no one is watching. The drinks are cheap, but you can't put a price on the fun you have here.
Where to Live in Ridgewood
Ridgewood is a great place for families and young professionals to settle down. Some of the best places in the neighborhood to live are:
1671 Summerfield Street
This newer condo was built in 2021, and comes with a fitness center, storage, and a laundry room in the building. These modern marvels are outfitted with beautiful windows, hardwood flooring, and stainless steel appliances.
390 Seneca Avenue
This mixed-use building is from the 1930s, and has several units for rent inside. These apartments are large and bright, with hardwood flooring and beautiful appliances. These homes are good for small families and young professionals.
17-11 Hancock Street
This beautiful condo was originally built in 1931, but has gotten a major renovation in 2022. Many of these new units come with private outdoor space, and every unit has stainless steel appliances. These bathrooms are also some of the finest in the neighborhood.
62-86 60th Place
A perfect example of a renovated historic brownstone, this beautiful building was originally built in 1920. Rooms here are huge and come with in-unit washers and dryers, in-unit dishwashers, and several bedrooms, making this place perfect for families.
63-15 Forest Avenue
This condo was built in 2007, and has many homes that are perfect for young professionals. Most units have a private outdoor space, and parking is available for all residents. The condo building isn't too big, making this place perfect for those who don't like having a lot of neighbors.
Traveling in Ridgewood
Ridgewood is a bit out of the way, but there are ways to get to the neighborhood. Some of the best ways to travel in Ridgewood include:
Trains
The New York City subway services Ridgewood via the L and the M lines.
Buses
The New York City bus system services Ridgewood via the B13, B20, B38, B57, Q38, Q39, Q54, Q55, Q58, and Q67, among others.
Ride Shares and Bike Rentals
Traffic in this neighborhood is super light, so driving and rideshares are popular. The area is pretty big, so taking a car can make traveling much more accessible. Similarly, biking is also popular in the neighborhood, especially since this is one of the only neighborhoods in Queens with Citi Bike docking stations. This neighborhood is walkable, but its size can make traveling by foot pretty tedious. It's better to bike or drive.
---
Many people consider Ridgewood part of Bushwick. It's artistic, has fun bars, and even resembles its Brooklyn neighbor. However, Ridgewood has a culture all its own, being a haven for the working middle classes of the city. It's a bit out of the way, but that only makes the establishments here that much more special. Ridgewood is a neighborhood that deserves as much recognition as the more well-known neighborhoods of Brooklyn and Queens. It's a fantastic place with ample opportunities for fun and excitement. Locals and visitors alike will enjoy Ridgewood. They just need to actually make an effort to visit.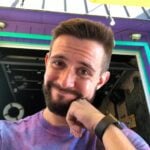 Russell is a writer and comic based in New York City. His plays have been featured at Penn State's Cultural Conversation's Festival, The NYC Thespis Festival, and Imaginarium's Inaugural Theater Festival. Follow him on TikTok and Instagram @pooleparty528