Jackson Heights Basics
Welcome to Jackson Heights, a quiet residential neighborhood that's a cultural hotbed! When people think of Jackson Heights, they think of a suburban area that might as well be a commuter town. However, the neighborhood is closer to the action than you'd think. Surrounded by Astoria Heights, East Elmhurst, Corona, and Sunnyside, this neighborhood is full of families who have created an ideal community for themselves and the people who frequent the area. 
The History of Jackson Heights
For most of Jackson Heights' early life, it was a marshland that wasn't easily built on or cultivated. In fact, the land was largely undeveloped until 1909, when it was purchased by the Queensboro Corporation. From there, development came rapidly, with a grid and train lines installed by 1917.
The area was a haven for mostly wealthy citizens who found success in Manhattan. However, the wealthy families left the neighborhood for a variety of reasons, such as white flight and larger spaces further out on Long Island. The neighborhood was never empty, though, thanks to the Immigration Act of 1965. This dramatically shifted the population and created one of the most diverse neighborhoods in the city.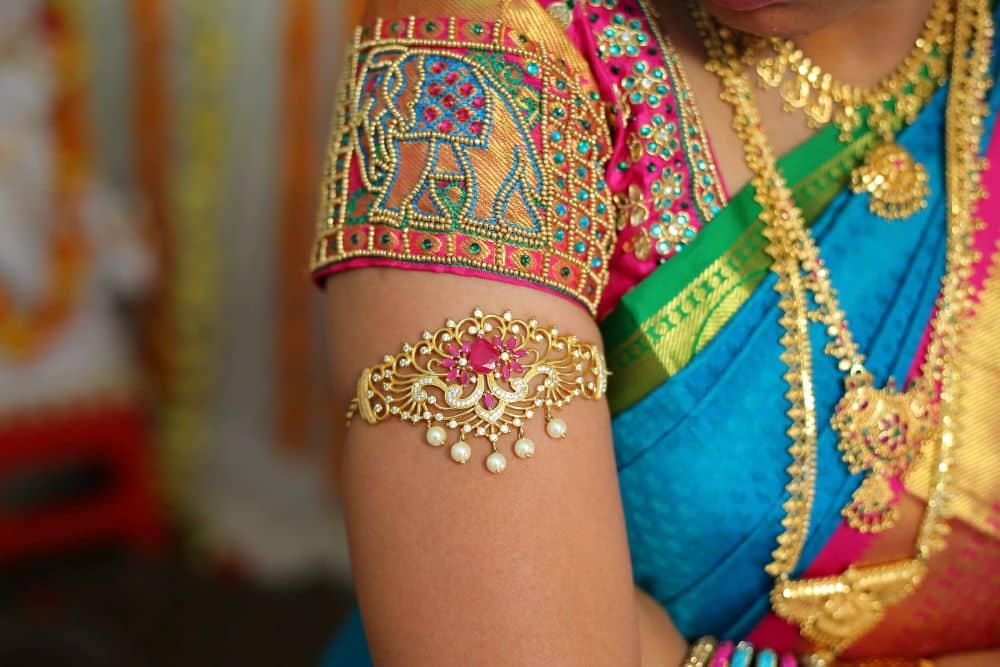 Where to Shop in Jackson Heights
Jackson Heights is a large residential neighborhood, but it has plenty of shopping opportunities if you know where to look. Some of the coolest shops in the neighborhood include:
New Electro Antiques
Good antique shops are hard to find, but this is one of the best in the city. With a ton of beautiful old objects like chandeliers, vases, and vanities, this place carries the conversation piece your home needs.
Amba Jewelers
A staple in Jackson Heights for over 50 years, this jewelry store designs everything from rings to bracelets. They also include selections of religious jewelry with a special emphasis on Hindu pendants.
Karishma
This designer store sells all things beauty, and is one of the best Indian clothing brands in all of NYC. Designed by Bobby D, this store sells amazing gowns, jewelry, and  accessories that are perfect for any celebration.
Jackson Heights Landmarks
Jackson Heights was mostly built between 1920 and 1950, but that doesn't mean it's devoid of landmarks. Some of the most famous historical highlights are:
Jackson Heights Historic District
The majority of the original neighborhood is included in this national landmark, which houses over 2,000 buildings. This district was placed on the list of National Historic Places in 1999.
Lent-Riker-Smith Homestead and Cemetery
The oldest surviving house in the area, the oldest parts of the home dates back to the 1650's. In fact, it's the oldest building in Queens! The home is currently a cemetery and private residence.
Jackson Heights Post Office
Built in 1936, this post office is built in the colonial revival style of architecture, which has helped cement its landmark status. The interior design tells the story of Jackson Heights' history. It became a landmark in 1988.
View this post on Instagram
Where to Eat in Jackson Heights
Known for being a foodie destination, Jackson Heights is extremely diverse and has a ton of restaurants that reflect that fact. Some of the best restaurants in the area include:
Black Thai ($$)
A fantastic Thai restaurant with an extensive menu, Black Thai is a great place to get takeout or go on a date. Try some of their specials like Panang Curry, Siam Roti, or their delicious Massaman Curry.
ChifaNYC ($)
A Peruvian-Chinese restaurant with some great prices, Chifa is a great place to score a meal. Their huge menu is full of delicious entrees like ceviche de pescado lenguado, pollo parrillada, and tai pa.
The Queensboro ($$)
This American restaurant is a popular spot in the neighborhood. The atmosphere is cozy and the food is wonderful, featuring classics like cheeseburgers, hanger steaks, and pizza.
Los Toldos ($$)
A Colombian restaurant with delectable bites, this place has a ton of options for people to choose from. With different specials for every day of the week, Los Toldos is the perfect place to try new things.
Fuskahouse ($)
This restaurant offers Bangladeshi street food, and great street food at that. Some of their best bites include beef chaap, mutton dopiyaja, and chicken jhalfry. This place is great if you're seeking something quick and flavorful.
Getting Drinks in Jackson Heights
While Jackson Heights doesn't exactly have a super active nightlife, there are still plenty of places to grab a drink. Some of the best bars in the area include:
Hombres Lounge ($$)
A gay bar with a fun and active atmosphere, Hombres Lounge is a great place to let your hair down. They have a ton of specialty cocktails, as well as events like karaoke nights.
Yeras ($)
A sports bar with a hip vibe, Yeras is the place to go when the big game is one. With cheap drinks and a ton of TVs, this place is perfect for those who like to loudly celebrate with their fellow sports fans.
Cassidy's Ale House ($)
A cozy bar with some fun regulars, Cassidy's Ale House has a wide variety of beer and classic bar food. Their wings go perfectly with a pint of beer, and their selection is constantly changing in amazing ways.
Friend's Tavern ($$)
This gay bar is a Queens hotspot, with amazing happy hour specials, BBQ nights, and sexy dancers. There's a party every night at this establishment, so make sure you and your friends check it out!
El Abuelo Gozon ($)
This sports bar is very popular in the neighborhood, offering a wide variety of food and drinks. They have multiple large TVs that are perfect for watching sports, and the community here is close and energetic.
View this post on Instagram
Cafes in Jackson Heights
Jackson Heights is a cozy neighborhood, which is probably why it has a ton of cafes. Some of the neighborhood favorites include:
Parva Bakeshop and Cafe
This artisanal bakery and coffee shop is very popular in the neighborhood. With coffee that comes straight from Colombia,and a variety of vegan and gluten free treats, this place is perfect for any coffee lover.
Ricky's Cafe
Part classy cafe and part American restaurant, this cafe is very popular whether you need energy or a hamburger. The atmosphere is cute and cozy, with breakfast and lunch classics to go along with your beverage.
Espresso 77
Both a cafe and wine bar, this place is very popular with locals. It's so popular that it has been expanded into Brooklyn. The food is just as good as the drinks here, and all of the pastries are delightfully decorated.
Where to Live in Jackson Heights
Jackson Heights is a very popular residential neighborhood that is perfect for families large and small. Most buildings here co-ops with some rental units available. Some of the best places to live in the neighborhood include:
Washington Plaza
This co-op from 1940 is a beautiful art deco structure. Most homes have been updated to fit modern design standards. The building has a doorman and a gorgeous outdoor space that is perfect on nice sunny days. Families will be very happy here.
32-25 88th Street
This co-op has a ton of spacious apartments that are flooded with natural light thanks to the number of windows each home has. There are also some useful amenities here like a large laundry room and storage. 
Southridge Co-op
A multi-building complex with several red brick structures. These buildings have a ton of spacious homes that are perfect for families. These homes have been altered due to owner renovation, but they are all still equally nice, featuring luxury appliances, large windows, and hardwood flooring.
The Bristol
This co-op has been renovated from a structure from 1951 and holds 90 units that are perfect for families or young professionals. These homes are modern and gorgeous, featuring stainless steel appliances and hardwood flooring.
Carlton House
This stunning red brick co-op is very popular thanks to its abundance of private outdoor space. Many of the complex's residents enjoy terrific views from their balconies, which are large enough to fit some furniture or some plants. They also have access to a bike room and a large laundry facility.
Jackson 34
This brown brick co-op is in pristine condition, receiving regular upgrades and remodels since it was built in 1930. Homes here are lined with beautiful hardwood floors, and feature the original crown molding that came with the building.
Dunolly Gardens
This beautiful red brick building greets residents with a spacious courtyard at the entrance. They also have a private courtyard for their residents, with plenty of greenery and benches for people to sit and relax. The homes here are large and beautiful.
Wilsher House
With stately white doors greeting residents of this two-building co-op, people who live here can expect to enjoy a fitness center, parking garage, and private outdoor space. These spacious apartments are great for families and young professionals alike.
Evergreen
A stunning castle-like structure, this co-op is like living in a fairytale. Home here features arched doorways, high ceilings, and hardwood flooring that shine with natural light. These classy apartments are the envy of the neighborhood, especially given the space and the view they offer to residents.
Bradford House
A red brick co-op with a lot to offer residents, Bradford House has a ton of renovated homes, an enormous laundry facility, and a common garden that features a turtle pond! It's truly a great place to leave.
Parks of Jackson Heights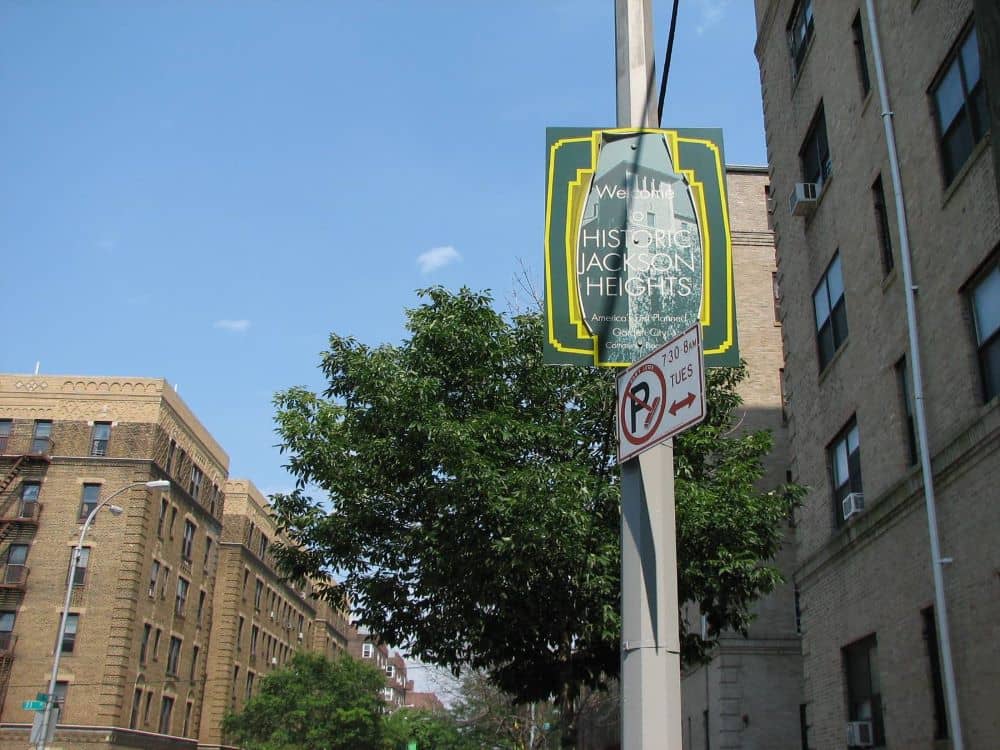 As a residential neighborhood, Jackson Heights is full of green spaces and playgrounds. Some of the largest ones include:
Travers Park
Since 1948, this park has been serving the community and providing green spaces to the residents of the neighborhood. Named for community leader Thomas Travers, this park has athletic fields and an outdoor concert venue.
Gorman Playground
This playground has been around since the 1960's, bringing joy to the families of Jackson Heights. The park is named for Denis Gorman, a civic leader who built over 20 Little League baseball fields in NYC in just five months.
LaGuardia Landing Lights
This interesting park follows the flight path of planes going to the Laguardia Airport. The landing lights here are beautiful to see, and the parks are a great place to sit and relax on a sunny afternoon.
Traveling in Jackson Heights
Since this neighborhood is a bit far out in Queens, traveling here can be a bit tricky. That said, there are plenty of options when it comes to traveling inside the neighborhood. Some of the easiest ways to navigate the neighborhood include:
Trains – The only subway lines that come to Jackson Heights are right on the southern border of the neighborhood. These trains include the E, F, and M trains. The Line that services the area the most is the 7, with four stops along Roosevelt Avenue.
Buses – The bus system here is the main form of public transportation that residents use to get around the neighborhood. The bus routes include the M60, Q19, Q32, Q33, Q47, Q48, Q49, Q66, Q69, and Q72.
Ride Shares and Bike Rentals – Most people who live in this neighborhood have a car or bike that they own. Due to the proximity of the Queen Expressway and Northern Boulevard, having a car is definitely the easiest way to get around. Unfortunately, Citi Bike docking stations are mostly absent in Jackson Heights. The only ones that can be found are in the far western portion of the area right on the border.
Jackson Heights is a diverse community with a lot to offer the people who live here. Families who reside here often stay for generations, planting roots in the community and building a future for their children. The people here are kind, the area guarantees privacy, and the cuisine selection is endless here. Head on over to Queens and see what Jackson Heights is all about. You will not be disappointed.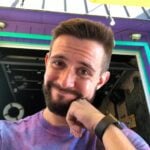 Russell is a writer and comic based in New York City. His plays have been featured at Penn State's Cultural Conversation's Festival, The NYC Thespis Festival, and Imaginarium's Inaugural Theater Festival. Follow him on TikTok and Instagram @pooleparty528