New York City FC (short for Football Club) now has city approval to construct a new soccer stadium adjacent to Citi Field in Queens. The stadium, to be completed by 2027, will hold 25,000 fans. In addition to the stadium, the development also calls for a 250-room hotel, 40,000 square feet of public space, retail space for businesses, and 2,500 housing units, all of which will be affordable. 
New York City FC currently plays at Yankee Stadium, which isn't optimally configured to host soccer matches. Overall, this is a mutually beneficial agreement for the city and the team, as a couple of main components of this stadium deal and development will help the community. 
The Largest All-affordable Development in Decades 
Once the 2,500 affordable apartments by the new stadium are complete, it will be the largest all-affordable development in New York City since the 1970s. Eric Adams, who threw his support behind the stadium deal, praised the future development. 
"This is exactly the kind of historic work we must do to tackle the housing shortage at the root of our affordable housing crisis," Mayor Adams said in a press conference. 
The Stadium Will be Privately Funded
Ultimately, the taxpayers of New York are winners in this deal, as the city and state didn't allocate any money to fund the new stadium other than property tax breaks for the stadium and city-funded infrastructure upgrades. Other than that, New York City F.C. will fully pay for the construction of the $780 million stadium. New York City F.C. will also pay the city up to $4 million per year in rent to lease the city-owned land where the team will build the future stadium. 
News of New York City's future privately-funded stadium comes after Governor Kathy Hochul approved a deal that would use $850 million in taxpayer money to help the Buffalo Bills fund a new $1.4 billion stadium in the Buffalo suburbs. The $850 million in taxpayer money represents the largest ever public subsidy for an NFL stadium. 
The agreement is highly controversial since Bills owner Terry Pegula has a net worth of roughly $6.7 Billion. However, proponents of the deal argue that the Bills would have left Western New York for another market if they didn't receive public funding for their new stadium. 
The Latest Addition to an Entertainment Hub
Stadiums have a reputation of spurring development in urban neighborhoods with access to public transit. For example, when the NY Red Bulls built their soccer stadium in Harrison, NJ, the city experienced an uptick in new development. The city, which sits adjacent to Newark, welcomed the Red Bulls to the area, as the stadium was the anchor for a $3.5 billion redevelopment plan. 
Since 2010, the city has transformed the formerly industrial neighborhood around Red Bull arena into a growing and vibrant neighborhood. Harrison Mayor James Fife explained the stadium's impact when speaking to a local news outlet in 2019. 
"Oh I would say yes, we're in transition. We have the new part and the old part, and we're trying to get them together," he said. "We have about 7,000 units of housing, and there's like a half million square feet of retail, restaurants, things like that are going to be going up in the near future."
With the addition of New York City F.C.'s new stadium, the city hopes to transform the Willets Point section of Queens into a vibrant neighborhood and a sports and entertainment hub. In addition to the soccer stadium, the area already has Citi Field and the U.S.T.A. Billie Jean King National Tennis Center, host of the U.S. Open. There are also rumors that Mets Owner Steven Cohen could open up a new casino near Citi Field.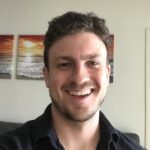 Tyler graduated from Virginia Commonwealth University in 2017 with a Bachelor's degree in Urban and Regional Studies. Currently based in Los Angeles, he works as a freelance content writer and copywriter for companies in real estate, property management, and similar industries. Tyler's main professional passion is writing about critical issues affecting big and small cities alike, including housing affordability, homelessness, inequality, and transportation. When he isn't working, he usually plans his next road trip or explores new neighborhoods and hiking trails.