For out-of-town tourists and even Manhattanite homebodies who rarely stray far from their home turf, Queens can feel like something of an unknown quantity. Queens residents, however, know that the area has a rhythm and a beauty all its own. But everyone should know about New York City's most unique and under-appreciated borough, so let's dive into some frequently asked questions and get to know Queens!
Is Queens the biggest borough?
In terms of land mass, Queens is by far the largest of the boroughs, with a total area of approximately 109 square miles. The next-largest borough is Brooklyn, with an area of 71 square miles; Manhattan, the smallest, is only 23 square miles. However, Brooklyn surpasses Queens in population: there are approximately 2,589,970 people currently living in Brooklyn as compared to 2,287,390 individuals residing in Queens. For added perspective, the state of New Mexico has a population of 2,129,190 spread out over 121,697 square miles. 
Is Queens a borough or a county?
It is actually both. Each of New York City's five boroughs is also a county in and of itself. Queens County encompasses the borough of Queens, Kings County encompasses Brooklyn, New York County encompasses Manhattan, Bronx County encompasses the Bronx, and Richmond County encompasses Staten Island. Kings and Richmond counties are named for the historical titles that their respective boroughs once held—a title that Queens has always retained.
How did Queens get its name?
The first colonial settlers to arrive in Queens were the Dutch, but the area was seized by English forces in 1664 and subsequently established as a county in 1683, at which point it was given the name of Queens County in honor of Catherine of Braganza, queen consort of Charles II. The reason that Queens County remained "Queens" when annexed as one of New York City's boroughs is a bit more complicated: while King's County was defined by the city of Brooklyn, which gradually expanded to absorb nearly every neighboring town in the county, no single settlement in Queens experienced the same phenomenon and emerged as Queens County's defining seat. Thus, it was decided to simply give Queens the borough the same name as its coextensive county.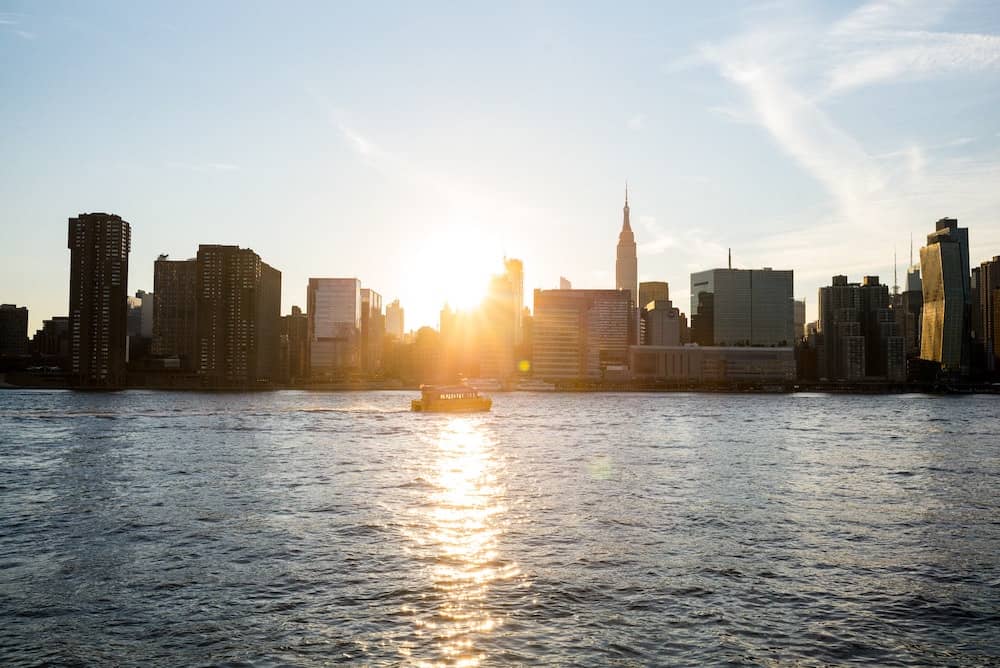 Where are the borders of Queens?
Queens is bordered by the East River to the north, Nassau County to the east, and Jamaica Bay and the Atlantic Ocean to the southeast. However, the southwestern border between Queens and Brooklyn can be a little slipperier to define, especially when it comes to Bushwick, Brooklyn, and Ridgewood, Queens. In colonial days, natural waterways and an "arbitration rock" were used to establish a boundary between the two counties. In 1931, the New York City's updated Administrative Code employed a complicated blend of the grid system, degrees of latitude, and city streets to formally establish a specific border between the boroughs—but even this line can at times be unclear, as some of the streets and buildings used as references points by the code have ceased to exist in the intervening decades.
Is Queens part of Long Island?
Geographically, Queens and Brooklyn are both a part of Long Island. However, the identity of these boroughs is so intrinsically tied to that of New York City that they are rarely considered to be a part of Long Island proper. In casual conversation, most city residents who mention Long Island refer specifically to Nassau and Suffolk Counties. These areas are markedly less urban than Brooklyn and Queens and offer a different lifestyle than one might experience living in the boroughs.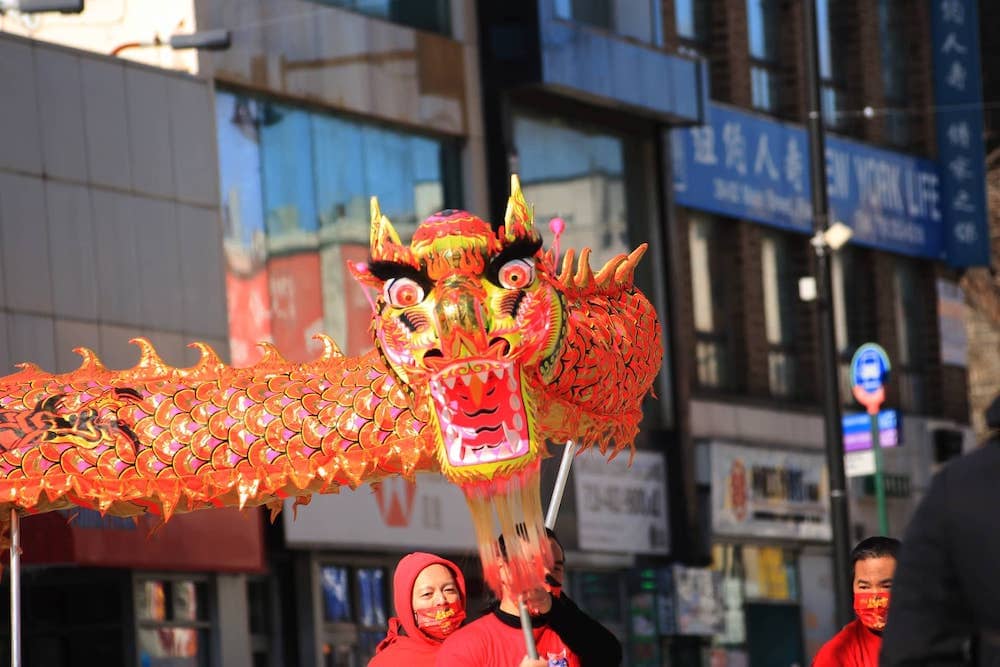 What are the demographics of Queens residents?
Queens is an extremely diverse borough: No single racial or ethnic group holds a 50% demographic majority. Asian Americans, making up 27.5% of Queens' population, represent the largest racial group. White Americans make up 25.8% of the population, while 16.8% of the borough is Black, 10.1% belong to two or more races, 1.3% are Indigenous American, and 0.1% are Indigenous Hawaiians or Pacific Islanders. Queens has a large immigrant population, with 46.9% of residents being foreign-born. In addition, 27% of residents self-identify as Latino or Hispanic.
According to census reports, the average Queens household consists of 2.9 persons with a median household income of $72,028. Manhattan, comparatively, tends to have smaller, wealthier households: the average household size is 2.1 persons, and the median household income is $89,812. The same census found that 49% of Queens residents and only 38% of Manhattan residents over the age of 15 are married. For comparison, the national average household size is 2.6 persons, the median household income is $64,994, and approximately 50% of Americans over the age of 15 are married. 
What kinds of parks and green spaces does Queen have?
Queens is famously home to Flushing Meadows Corona Park, the second-largest park in New York City. Corona Park was the site of the New York World Fair from 1939-1940 and 1964-1965, and the iconic Unisphere statue erected on the latter occasion still stands on park grounds. Astoria Park, Alley Pond Park, and Forest Park are among Queens' other outdoor recreation spaces. The U.S. Open has taken place at Flushing Meadows' USTA National Tennis Center every year since 1978. Two of New York City's most popular beaches, Jacob Riis Beach and Rockaway Beach, are located in Queens. Rockaway Beach, which is the only legal surfing beach in New York City, is also home to the 5.5-mile Rockaway Boardwalk, one of the longest in the country. While not technically a green space, some Queens residents also enjoy strolling through Woodside's historic Calvary Cemetery. A Catholic burial ground, Calvary ranks as the largest in the country, not in land area but in internments: over three million people are buried there, meaning that Queens' deceased residents technically outnumber the living. As you can see, Queens is home to many iconic landmarks.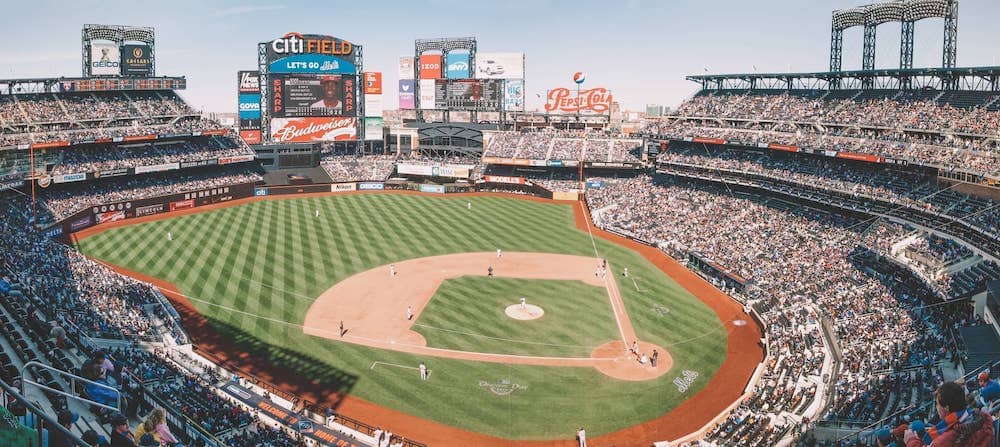 What else is Queens known for?
Citi Field, home of the New York Mets since 2009 and frequently host to concerts and other non-athletic events, is located in Corona Park, as is the Queens Zoo—which, upon its opening in 1968, held the distinction of being the first in the country to operate as an entirely "cageless" zoo. Other popular attractions in Queens include the Museum of the Moving Image in Astoria, the Queens Botanical Garden in Flushing, the Socrates Sculpture Park in Astoria, and the MOMA PS1 in Long Island City. Two of the metropolitan area's major airports are found in Queens: John F. Kennedy International Airport is in Jamaica, and LaGuardia Airport is in Elmhurst. 
Outside of these institutions, Queens has developed a reputation for being a hub of hundreds of intersecting cultures. This has resulted in Queens becoming not only one of the most linguistically diverse places in America but the entire world. According to the Endangered Language Alliance, there are over 800 languages spoken across New York City, and no place in the city offers a broader spectrum of dialects than in Queens.
Another bonus of Queens' melting pot nature is its bountiful array of different culinary offerings. Over the centuries, various neighborhoods throughout the borough have come to be heavily associated with specific types of cuisines. Astoria, for example, is known for its Greek offerings, while Flushing is known for serving even better (and often cheaper) authentic Chinese food than Manhattan's Chinatown. Jackson Heights is famed for its South Asian offerings: Tibetan, Bangladeshi, Indian, Pakistani, and Nepalese food can be found here in abundance.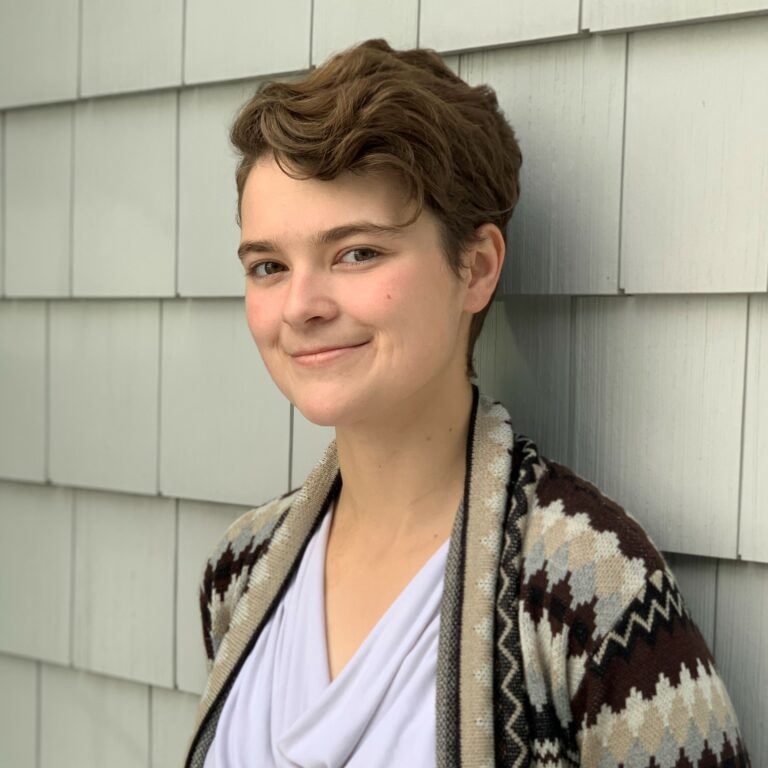 Sophie McIntosh is a Brooklyn-based writer and dramaturg hailing from Sun Prairie, Wisconsin. Her plays have been produced by Imaginarium Theatre Company, Platform Production Company, and in the Boston Theater Marathon. Check out more of her work at sophiemcintoshwrites.com!