Gowanus basics
Today Gowanus is highly residential, but you can still see the seeds of the booming industries from the past. This neighborhood is between Park Slope and Carroll Gardens and offers a mix of small businesses, lively restaurants, and rich history. 
History of Gowanus
The Gowanus neighborhood was originally made up of small creeks in the marshland of south Brooklyn. Named "Gowanes Creek" after Chief Gowanes, leader of the local tribe of Native American Canarsees, the Gowanus neighborhood has played a crucial role in American History. The Gowanus Canal provided access to industry, spurring coal manufacturing plants, oil refineries, and chemical plants to all who found their home in Gowanus. Unfortunately, this bustling industry led to the pollution of the Gowanus Canal, but the EPA is currently leading a 100 million-dollar effort to clean up the canal. 
Where to Shop in Gowanus
View this post on Instagram
Gowanus is home to incredible thrift shopping and local businesses selling art, cosmetics, and more.
L Train Vintage
L Train Vintage is an NYC thrifting staple, and the Gowanus location at 654 Sackett Street (in a spacious warehouse) offers incredible vintage finds.
Even Keel
Even Keel is an all-natural, vegan, apothecary, and soap house in Gowanus, combining "Eastern Roots with Western Herbs" to create an environmentally conscious line of soaps, self-care, and home goods. 
Clairware Pottery
Artist Claire Weissberg has a showroom at 543 Union Street, where patrons can purchase her functional porcelain. In addition to being beautiful, it is also microwave and dishwasher-safe! 
Landmarks and Notable Places of the Neighborhood
Gowanus has a rich history of industries that is reflected in these notable landmarks and museums.
Washington Park Stadium Wall
From 1883-1891, Washington Park housed the Brooklyn Baseball Club (later named the Dodgers). This wall is a remnant of the lost baseball stadium where this iconic team used to play. 
The "Bat Cave" 
This eight-story building was once used to burn coal, and though it was used by squatters during the early 2000s, it has now been acquired by the Powerhouse Environmental Arts Foundation and has been granted landmark status. 
Morbid Anatomy
This somewhat strange museum in Gowanus surveys the "interstices of art and medicine, death and culture." Featuring a library and gift shop with free admission, this quirky spot is a great stop on any trip to Gowanus.
Where to Eat in Gowanus
View this post on Instagram
Littleneck
Littleneck offers brunch, dinner, drinks, and a raw bar featuring Gowanus' famous oysters and seafood.
Dinosaur BBQ
Founded in 1983 in Syracuse, NY, this BBQ restaurant is nationally acclaimed for its fresh homemade food. 
Baba's Pierogies 
Baba's Pierogies was Brooklyn's first handmade pierogi restaurant and offers both delivery and takeout.
Bars of Gowanus
View this post on Instagram
Gowanus has great bars, both laid-back and lively.
Lavender Lake
Lavender Lake is located on the water and is a perfect spot for a happy hour or craft cocktail. 
Threes Brewing
Threes Brewing is a versatile spot offering craft beer on draft and also hosts private events for larger parties. 
Public Records
This restaurant/bar has a ceiling lined with records and a back room with DJs frequently playing ticketed shows. This is a great spot to go dance with friends or to take an out-of-town guest. 
Where to Live in Gowanus
Gowanus is a highly desirable neighborhood to live in and is very family-friendly. 
136 14th Street
This condominium building at 136 14th Street was built in 1901 and has a 2000+ square foot garage and units with private balconies. 
414 4th Avenue
This rental building at 414 4th Avenue offers updated stainless steel appliances and is just a block away from many notable bars and restaurants. 
194 11th Street
At 194 11th Street sits a 124-year-old townhouse. With three stories, a basement, and a backyard, this is a perfect family home. 
Traveling in Gowanus
Gowanus is well-served by public transport and is a short distance from Manhattan. 
Trains
The F and G Subway Lines on Smith Street and the R Train on 4th Avenue all run through Gowanus. The Atlantic Avenue/Barclays Center and Hoyt-Schemerhorn stations are also a short walk from the northern end of Gowanus. 
Buses
The B37, B103, and B61 all service Gowanus and make frequent stops. 
Bike Rentals
Gowanus is a bike-friendly neighborhood, home to dozens of CitiBike docking stations and a scenic Brooklyn Waterfront Bike Ride. The canal offers great space for bike riders to enjoy the scenic and historic landscape. 
---
Gowanus is a family-friendly neighborhood with a rich history of industry and commerce. Though the neighborhood has faced challenges of pollution and economic decline, Gowanus is now being invested in by the EPA and the state to protect landmarks and the natural ecosystem. Gowanus is home to many local artists, businesses, restaurants, and bars and is the perfect place to enjoy a long walk or bike ride with a view of the Gowanus Canal.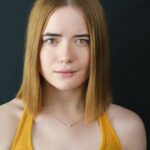 EmmaLee Kidwell (she/they) was raised in Louisville, Kentucky, and now resides in upper Manhattan. EmmaLee attended Pace University and graduated with a degree in Musical Theatre. Though her degree was earned in performance, EmmaLee now pursues writing, directing, and producing. EmmaLee is the librettist of an original folk musical, The Waiting, which has been workshopped at the SheNYC festival, Days of the Dead Festival, and Pace New Musicals festival. In the spring of 2022, EmmaLee started a company with her writing partner, Butterfly Effect Productions LLC. EmmaLee's performing credits include the International and National tours of Baby Shark Live!, Olive Ostrovsky in The 25th Annual Putnam County Spelling Bee, and Brilliant at Theatre Row. In her spare time she can be found playing Sims, visiting the Metropolitan Museum of Art, and writing her own singer/songwriter album.