Murray Hill Basics
Welcome to Murray Hill, the little neighborhood with a lot of heart! When people think of Murray Hill, they think of younger professionals who frequent the bars in the area while looking for a great time. This is a pretty accurate representation of the area, but there's also a ton of great food and activities to do here. This neighborhood is cool, fun, and beautiful.
History of Murray Hill
This neighborhood is named for Robert Murray, a merchant who built his estate on the land here in the 1750s. During the Revolution, Robert Murray's wife, Mary, invited British soldiers into the estate for tea, pretending to be a British loyalist. What she was really doing, however, was giving the American army time to retreat from the encroaching British forces. The property returned to the Murray family's hand after the war, and it would remain theirs until the 1800s.
The neighborhood, itself, didn't start major development until the 1800s when a railroad and row houses were built in the area. By the 20th century, the neighborhood became a quiet haven for the elite of the city. Franklin and Eleanor Roosevelt even lived in the area for a while! However, starting in the 90s, more bars and restaurants began to open their doors here, and the area became popular with young professionals, who remain the main demographic in the neighborhood to this day. 
Things To Do in Murray Hill
View this post on Instagram
Murray Hill is a great place with a ton of things to see and experience. Some of the best things to do in this neighborhood include:
Museum of the Dog
This museum is all about our favorite furry friends. They have histories of dog breeds, art inspired by dogs, and even resources on how to shop or adopt a dog. Animal lovers will want to spend all day in this wholesome museum.
The Escape Game
This awesome venue features escape rooms, large puzzles that are meant to be solved in a group. These games are super fun, and a great team building exercise. It's a unique experience that is rarely found in NYC.
Scandinavia House
Known as the Nordic Center in America, this non-profit is a great place to learn about Scandinavian countries. They have language courses, a library, and even sponsor events in the city to celebrate Nordic holidays and traditions.
Restaurants of Murray Hill
View this post on Instagram
Murray Hill is a great place to grab a bite, as the neighborhood is full of amazing restaurants. Some of the best places to eat here include:
Zuma New York ($$$$)
This Japanese restaurant is one of the best in the city. With traditional Japanese cuisine, as well as an omakase experience, this restaurant is essential dining for sushi lovers. They also have an extensive drink menu, with options that pair well with any main course.
Rossini's ($$$)
This Northern Italian restaurant  has been around for over 40 years, and has been extremely popular since they first opened. They have chef and lunch specials on a daily basis, and the meals here are prepared with skill and love.
Dock's Oyster Bar ($$$)
This seafood restaurant is fun, festive, and delicious. Established in 1987, this restaurant specializes in oysters, lobster, and crab. They have an extensive raw bar and even several different seafood towers.
Benjamin Steakhouse Prime ($$$$)
This steakhouse is the gem of the neighborhood, and has a large menu of amazing, gourmet items. Even their sandwiches are upscale. They have lunch prix fixe menus for just $45 per-person, which are some of the most popular options on the menu.
Ahimsa ($$)
This Indian restaurant has a ton of options, especially for those with Gluten issues. They also have a ton of vegetarian and vegan options, which is perfect for the younger crowd that frequents this area.
Bars of Murray Hill
View this post on Instagram
Murray Hill has a bustling nightlife, and the bars here are relaxing and very affordable. Some of the best bars include:
MAD Bar & Lounge ($$$)
This 1960's themed bar is cool and very Instagram-able. The staff is friendly, and the cocktails are delicious. They also feature a menu of Italian bites for those who want a snack to go with their drink.
The Raines Law Room ($$$)
This dimly lit bar is perfect for a discrete date night. The décor is classy and the drinks are classier, with some cocktail favorites and specialty drinks gracing the menu. This place is sexy, and very popular with the residents of the neighborhood.
Bubo ($$)
Another cocktail lounge in this fancy drink neighborhood, this place has a brunch menu that will knock your socks off. For just $29, you can get two drinks, a non-alcoholic drink, a main dish and a dessert. This is legitimately one of the best deals in the city.
The Black Sheep ($)
This Irish pub is a great place to relax and watch a football game. The bar has nine TV's and even a private party room for birthdays and other events. This place is great for folks who are seeking a dive bar with attitude.
City Beer ($$)
This craft beer bar will cure what ails you, and it will do so without making you go bankrupt. They have a huge, ever changing beer menu, and they even offer appetizers that pair well with their entire drink selection.
Where to Live in Murray Hill
Murray Hill is a very popular area, and that's because home's here are large and modernized. Some of the best places to live here include:
80 Park Avenue
This large condo might be from 1954, but the homes here have been renovated to fit with modern standards. Stainless steel appliances, free storage, and a roof-top deck are waiting for you in this grand building.
Wimbledon Tower
This beautiful building has been around since the 1960's, and has been providing luxury rental homes to New Yorkers ever since. The complex has a fitness center and large laundry facility, which makes this place ideal for young professionals.
The Corinthian
This condo building has a unique design, meaning apartments come with rounded, floor-to-ceiling windows. This building has a ton of amenities, including a swimming pool, fitness center, and children's playroom.
View 34
This high rise rental building has some spectacular views of the city and the east river. It also features a media room, bike room, and valet parking. Apartments here are huge and feature luxury, stainless steel appliances.
The Horizon
This towering condo has over 400 units, each one with an amazing view of the city or the river. The pool, bike room, fitness center, and children's playroom make this an ideal place for smaller families to settle down.
The Nash
This hip rental building has one of the best rooftop decks in the city. Along with its great views are grilling areas and comfortable seating areas that are perfect for parties. This building is especially popular on the Fourth of July, when residents invite guests to watch fireworks from the roof.
Goodhue House
This co-op is enormous, and several of their larger homes have private outdoor terraces. Being a co-op, all of these homes are unique, but most have been renovated to fit modern standards. These homes are huge and perfect for families or single people. The convenient location also makes this complex extremely popular.
Traveling in Murray Hill
Murray Hill is on the East Side of Manhattan on the other side of midtown. This location is great and easy to traverse. Some of the best ways to get around this neighborhood include:
Trains
The New York City Subway system services Murray Hill rather well. The neighborhood is located right outside of Grand Central Station, giving it easy access to the 4, 5, 6, 7, and S trains. It also has access to a number of trains that travel all over the country. There's even restaurants and bars in the station for people to enjoy.
Buses
There are a number of bus lines that service Murray Hill. These lines include the BxM2, BxM4, BxM5, BxM6, BxM7, BxM8, BxM10, BxM11, QM10, QM12, QM16, QM17, QM18, QM20QM21, M1, M2, M3, M4, M42, Q32, X63, X64, and X68 amongst others.
Ride Shares and Bike Rentals
Driving is pretty popular in this neighborhood. Most of the buildings have their own parking lots. That said, traffic here gets bad on a daily basis, so driving and ride shares can be a tedious way to get around. For that same reason, biking here is difficult and can be a bit dangerous, though there are Citi Bike docking stations for your convenience.
---
Murray Hill is a popular area, especially with younger, more affluent crowds. This neighborhood is full of great food, great drinks, and great times. Most of the buildings here provide great views of some of New York's most iconic buildings. To live here is to live in luxury, and right in the middle of the action. This area can get busy, but that's part of its charm. Those who don't like crowds should go elsewhere. However, for those who want a night of the town they'll never forget, then Murray Hill should be at the top of your list.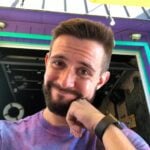 Russell is a writer and comic based in New York City. His plays have been featured at Penn State's Cultural Conversation's Festival, The NYC Thespis Festival, and Imaginarium's Inaugural Theater Festival. Follow him on TikTok and Instagram @pooleparty528