What if every prominent neighborhood in New York City were a guest at a giant house party? Who's the social butterfly? Who ends the night crying in their beer? Who snoops in the host's medicine cabinet? Inspired by this Reddit thread, read on to find out how your favorite area cuts loose – or not – at the hottest party in town. 
Upper East Side
Upper East Side is a perfectly polite Bergdorf Blonde whose shoes cost more than your rent.  
Upper West Side
Upper West Side has faint traces of golden retriever hair on their jeans. Will def invite you to their postcard party where you'll eat Rolled Gold pretzels off a cocktail napkin and scribble missives to "likely-Democratic voters in red states." 
Theater District
The Theater District is the loudest person in the room. They'll talk to anyone and drink whatever the host has on offer, which makes them a great party guest – until they inevitably break into show tunes or force you to watch bootleg YouTube clips of divas on their iPhone 7. 
Williamsburg
Williamsburg is the Gen-X-iest Gen Xer you've ever met. They've got salt-and-pepper hair and a few extra pounds but they don't care because they own the brownstone they bought for $12,000 back in 1997. Can't stop talking about "low-hanging fruit." 
Crown Heights
Crown Heights has 50-year-old cool aunt/uncle vibes. They're cool on the outside but do not hesitate to talk trash about you after you walk away or call your mom to report on your latest breakup. 
Park Slope
Park Slope is a graphic designer in her mid-forties with uber-hip glasses frames and No. 6 clogs. Seems chill at first but then starts in on the middle school admissions process and you can't get out of there fast enough. Will inevitably corner Middle Village to get their take on the whole school situation. 
Bensonhurst
Bensonhurst is a sweet grandparent type who came with a big purse full of homemade wine. A lot of smiling and nodding and pouring the vino. Cozy up to them and they'll give you a glass. 
Lower East Side
Lower East Side is somebody's college-age niece or nephew who parties too hard and ends up throwing bottles out the window.
Financial District
FiDi is a 22-year-old finance bro who can't stop talking about some crypto app you've never heard of. He spends the night trying to impress West Village. 
Middle Village 
Middle Village was dragged here by his wife. Seemingly unaware his jokes are racist. 
Flushing
Flushing wears pearls and a cardigan and seems reserved until they have a few drinks (or a long conversation) at which point they spill their entire life story. And it.is.wild. 
Kips Bay/Murray Hill
Kips Bay/Murray Hill is that person who can't stop networking and talks way too much about their job at some multinational corporation you've never heard of. Has a half-eaten Sweetgreen Shroomami Bowl in their purse. 
Staten Island North Shore
North Shore has a lean and hungry look and greasy hair. They've got an art studio in some garage where they make Seurat-inspired pointillist dog portraits that nobody buys. Came on their bike.
Sunnyside
Sunnyside is just so bubbly and optimistic you wonder if they're living in the same reality as everyone else. 
West Village
West Village is a twenty-something marketing assistant who secretly reads Buzzfeed Guides to Adulting and takes notes. Their apartment: amazing block, 17 roommates, zero closets. 
Jackson Heights 
Jackson Heights is a total foodie. Don't try to top their personal "top ten momo shops" list or *gasp* admit that you like Chipotle. 
Riverdale
Riverdale shows up fifteen minutes early, which might be ok except that he's a friend-of-a-friend and the host's hair is still wet. 
Mott Haven
Mott Haven is an up-and-coming actor. Unlike Theater District, they've got some serious credits and are up for a role in this summer's Shakespeare in the Park – but they'd never brag about it. 
Marine Park
Marine Park brought their own magnum of red and won't stop talking about the time they fell off a speaker at Ramones concert.
South Shore Staten Island
South Shore works in building management, wears khakis with their phone clipped to his belt. If you need an escape from an awkward conversation, stand by him and ask about their kids. 
Concourse
Concourse knows how to work a room and will forcibly take over DJ duties at the first hint of Chumbawamba. 
Inwood 
Inwood is an exhausted public school teacher with a hyperactive toddler at home. They "needed this night out so much" but they're falling asleep on the sofa by 8:45pm. 
Astoria
Astoria is the host-with-the-most and loves cramming everyone else into the "large two bedroom" they share with two school aged kids and a cat named Willy Wonka. Knows every shopkeeper on the block. 
Bushwick
Bushwick shows up in platform Crocs and a crop top and invites you to their indie music venue. 
Gowanus
Gowanus is a chill late-thirties professional who casually mentions that they're an actual marine biologist and instantly becomes the most popular person in the room. 
Greenpoint
Greenpoint is that person who has it all together. They've got perfect hair they "really didn't style, it's just like this," and are genuinely interested in what you're saying. 
Dumbo
Dumbo is rich. Dumbo loves vegan tacos. Dumbo loves the view from their apartment. 
Cobble Hill
Cobble Hill is all about that beige aesthetic. Older sibling to Boerum Hill, they came together, and brought their own wine. Snoops the medicine cabinet. 
Boerum Hill
Boerum Hill won't stop checking their Slack notifications. Loves latte art. 
Chelsea
Chelsea's got the chiseled calves to prove their 4:30am Peloton-or-boot-camp routine. Despite this they are still wide awake at 2am and loud AF. 
West Harlem 
West Harlem is a dedicated public servant focused on championing small businesses. Full suit. Ready with a sound bite on literally any topic. 
East Harlem
East Harlem regularly contributes to @bodegacats and wants to show you pics of their pitbull Snuggles. 
East Village
East Village is an aging restaurateur who spends a lot of money on the "90s downtown" clothes they donated to Goodwill in 2002. 
TriBeCa
TriBeCa is a power player who has multiple EGOTs in their contacts. What are they even doing at this party? 
Rockaway Beach
Shaggy-haired Rockaway Beach vapes in the corner and pushes the surfer look to low-key hide the fact they're an undercover cop.
Forest Hills
Forest Hills is FIVE MONTHS PREGNANT CAN YOU BELIEVE IT?! Glowing but won't stop rubbing the bump, accentuated by lululemon leggings.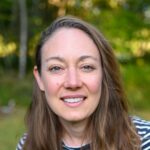 Leah Reddy is a New York-based writer, video editor, teaching artist, and theatre director/dramaturg with roots on the westside of Cincinnati, Ohio. She's been lucky enough to teach in all five boroughs of NYC and as a result, spend time in our fantastic city's lesser-known neighborhoods. An avid runner, foodie, and NYC history buff, she will talk your ear off about her favorite subjects and try to convert you to her level of enthusiasm for the Yiddish Broadway walk of fame, thali, and the fact that Chester Arthur was sworn in as President of the United States in the building that now houses Kalustyan's. She wants all New Yorkers to be able to enjoy their city and to marvel in the things that surround us all each day.