Wander through New York City on any given day, and you're bound to see cranes swinging in the skies. They're there when you exit the subway on your morning commute and emerge underneath a network of scaffolding. Sometimes, when you're not consciously blocking out the jackhammering and catcalling of construction workers (as some New Yorkers do), you halt in your tracks to gaze at the thing that's suddenly sprouted up from the ground: a new architectural marvel that you hardly knew existed.
It's buildings like these that make NYC so exhilarating. Each year, new construction projects go up in the city, creating landmarks and changes to the skyline. They command our attention, often through not-so-subtle means, and have the strange power to make us feel anew about the city we thought we knew so well.
6 Buildings Changing the NYC Skyline
In 2022, several buildings debuted in NYC, adding to the already awe-inspiring skyline. Some were lucky enough to bypass NYC's rigorous development process, while others had to battle it out to stake their claim in the city.
Below are six of New York City's most impactful structures completed in 2022, each with its unique effect on the city's skyline and community as a whole.
1) "TRIO," 27-19 Thomson Avenue (Long Island City)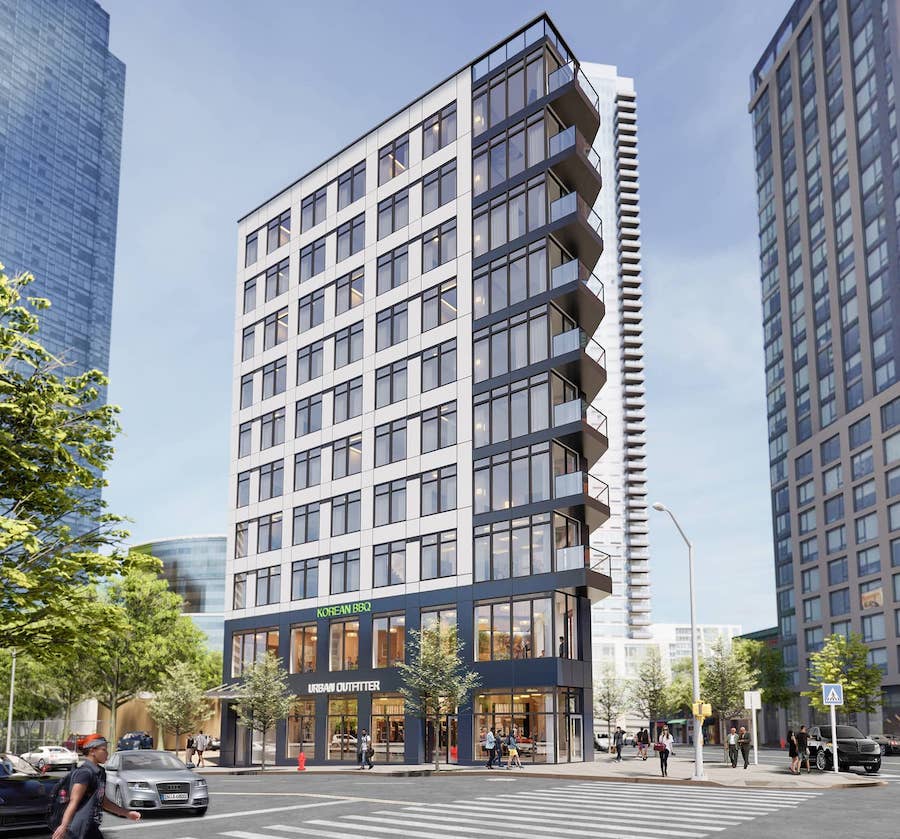 In 2001, the Department of City Planning rezoned 37 blocks at Long Island City's core. This undertaking provided Queens with an incredible opportunity for revitalization and growth. It saw the repurposing of LIC's old warehouses, many of which have been converted into luxury residences. But it also called for new construction to take place, an initiative that would transform the Queens skyline from an industrial no man's land to an urban oasis of gleaming skyscrapers.
TRIO, which stands at 10 stories and sits on Thomson Avenue, is a 2022 addition that's no less impressive when compared to its much taller neighbors, including the 67-story Skyline Tower. Trio's trapezoidal glass façade, with a two-tone scheme of charcoal and off-white, befits the ever-evolving LIC skyline. Designed by Andres Escobar, who's known for blending modern elements with classic forms, the building offers 30 residences, each one boasting condo-level finishes like quartz countertops and porcelain tiles, plus radiant heated floors and Toto Neorest Automatic toilets to top it off.
Of the 30 residences, 11 joined the affordable housing lottery program spearheaded by NYC Housing Connect. To be eligible, applicants must earn around 130% of the area median income, a range varying from $88,835 to an upper limit of $187,330. These income thresholds have reignited yet another round of affordable housing debates, with some online users taking to NewYorkYimby.com to express their discontent over the city's use of the term "affordable."
2) "96+Broadway," 250 West 96th Street (Upper West Side)
Manhattan's Upper West Side is more than its timeless brownstones, tree-lined streets, and stroller culture. Thanks to buildings like 96+Broadway, the neighborhood is now a destination for those seeking a contemporary urban experience. Designed by Danish architect Thomas Juul-Hansen, this 23-story condominium topped out in 2022, rising from the remains of a Gristedes supermarket (pronounced gri-STEE-deez for the uninitiated) that had been a fixture in the area for decades.
Standing at the intersection of 96th Street and Broadway, where the Upper West Side meets Morningside Heights, 96+Broadway's façade is a modern take on the classic pre-war buildings that have long characterized the area. The structure is clad in limestone and steel, with country-style windows that give the building an almost industrial edge while still paying tribute to its historic surroundings. Bronze-finished balusters, white oak flooring, and several Juliet balconies add to the building's classic aesthetic.
Although 96+Broadway is under the city's voluntary inclusionary housing program, which means it would receive an extra 3.5 square feet of allotted space for every 1 square foot of affordable housing included in the final product, only one of its 131 units has been officially designated as "affordable." The other 130 are on the market for upwards of $1 million.
3) 45 Park Place (Tribeca)

One of two buildings on this list that faced foreclosure before being completed in 2022 (the other being 291 Livingston Street), 45 Park Place, is the work of SOMA architects and ultra-lux interior designer Piero Lissoni. Located steps away from the Chambers Street subway station, this 42-story condominium stands out with its sculptural glass façade, which evokes a sense of movement and flow.
The building offers 50 condominiums, ranging from one-, two-, and three-bedroom lofts to three- and four-bedroom homes that take up an entire floor. Residents enjoy a suite of amenities, including a state-of-the-art fitness center with a yoga studio, a children's playroom, and a 50-foot indoor pool spread across deep green marble floors.
The property was recently featured in the Tribeca Citizen's "Unfinished Business" piece, where it joined the likes of 65 Franklin, 65 West Broadway, and 317 Broadway as buildings with a troubled history and/or stalled construction. The article took shape after the author had received several inquiries from Tribeca locals as to what was happening with the partially finished 45 Park Place and the other "holes in the ground" throughout the neighborhood. 45 Park Place has yet to be completed as of late 2022, but its notable presence stand stall offering yet another luxury address to Tribeca's high-end real estate landscape. Some of the lots have also yet to show signs of progress.
4) 291 Livingston Street (Downtown Brooklyn)
Nestled minutes away from the hustle and bustle of Barclays Center is 291 Livingston Street, a 22-story hotel tower that has been completed — for the most part — in 2022. The project fell into financial difficulties shortly after plans were filed in 2018: Ownership defaulted on a $29.7 million mortgage, according to New Jersey-based news outlet Local Today, with real estate lender Acres Capital seeking to terminate its equity interests while the property stood at 80% completion.
Despite the hotel's uncertain future, one thing's for sure: 291 Livingston Street has become one of the most eye-catching buildings in the Downtown Brooklyn skyline. Designed by Gene Kaufman Architect, the 100-key hotel boasts a zebra-striped façade on one side and sleek concrete slabs on the other. The structure offers a unique sense of verticality, with its slender frame towering 189 feet in the sky.
From its inception, the hotel was set to feature a ground-level beer garden and a metal-framed glass canopy welcoming guests into the lobby. These features would have solidified the project's stark transformation from a Wendy's fast food joint to a boutique hotel in the heart of Brooklyn. Whether or not they'll be included in its grand opening remains to be seen.
5) "Front & York," 85 Jay Street (DUMBO)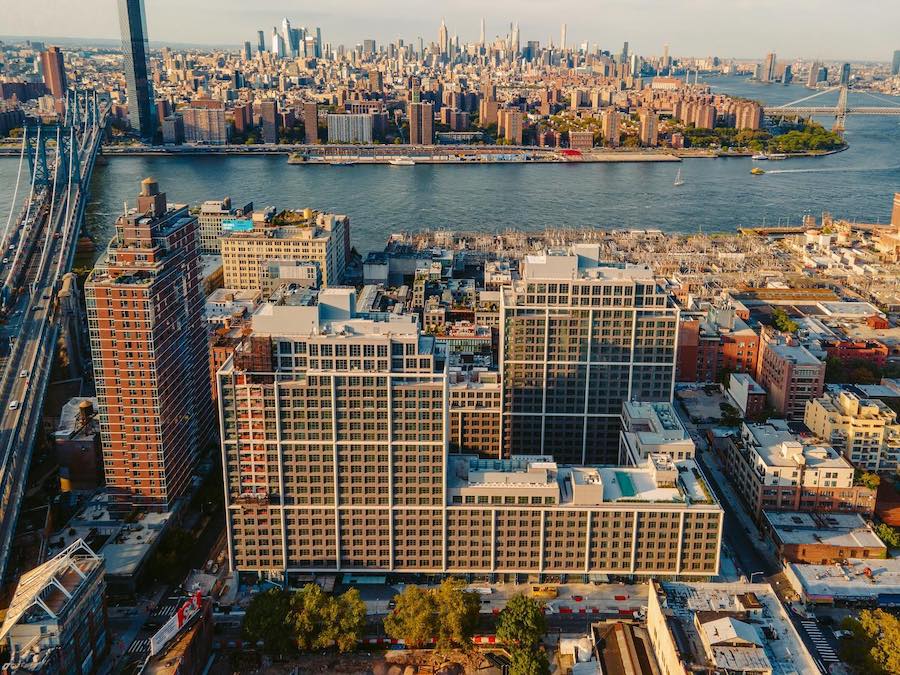 You know those "Fast Pass" transponders you get at the amusement park to skip the long lines and go straight to the attraction? 85 Jay Street is Brooklyn real estate's version of that. Because no rezoning or special permissions were required for its construction, the project has circumvented public negotiations that often slow down large-scale developments in the city. These include affordable housing availability, pledges for union labor, limited parking arrangements, and other community-driven initiatives.
With no hiccups to deter its progress, this mixed-used complex known as Front & York is poised to leave an indelible mark on DUMBO's landscape. Spanning a full block from Front Street to York Street and Jay Street to Bridge Street, the site consists of 320 rental apartments and 408 condo units, making up the largest residential building in the neighborhood.
Furthermore, residents are treated to the largest indoor pool in DUMBO, a full-size indoor basketball court, a separate floor dedicated to fitness and wellness activities, and a private park. But those who end up living here may need to get over the fact that it was built on 72,000 cubic yards of formerly contaminated soil. The city's Department of Environment Conservation remediated the soil through its Brownfield Cleanup Program, however, making it suitable for occupancy in 2022.
6) "The Brooklyn Tower," 9 Dekalb Avenue (Downtown Brooklyn)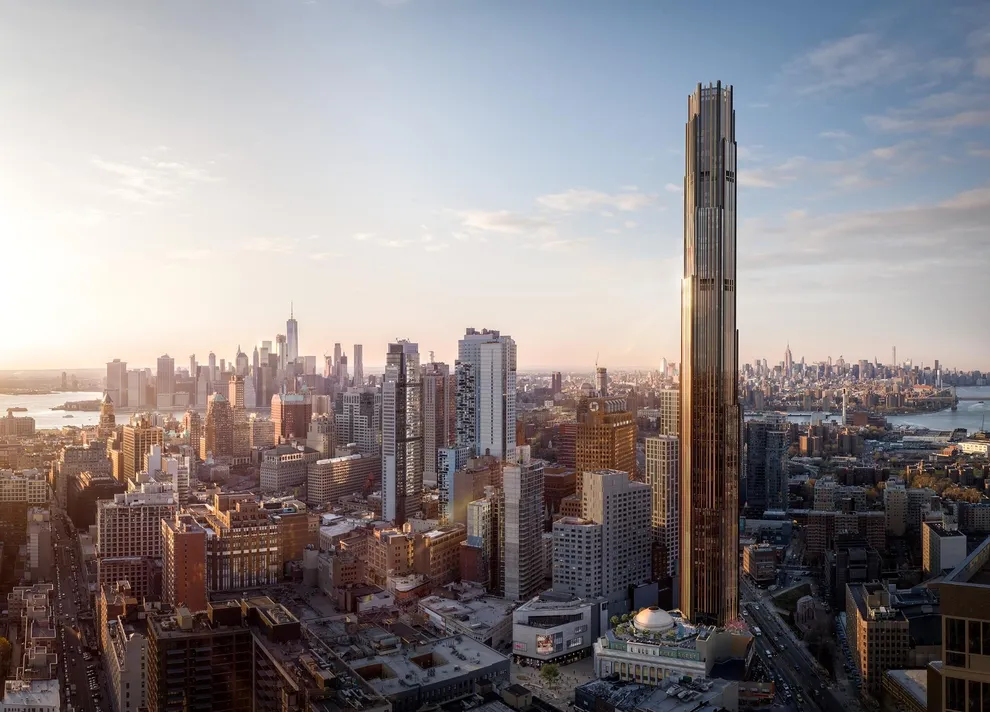 In an early 2022 post, we reported on the nearly completed 9 Dekalb Avenue, which made its way to our list of five extraordinary skyscrapers reshaping NYC's skyline. The building made history on October 28, 2021, when it topped out at 1,073 feet, becoming the tallest building in Brooklyn and the tenth tallest in the city.
The Brooklyn Tower, as it's also known, is like something out of a sci-fi movie. Its deconstructed octagon look shines with Neo Art Deco elements of stone, bronze, and steel. Along the roofline, protruding beams give the effect of a gold crown atop the structure, which can be seen from many miles away. It's no wonder why the building's design firm, SHoP Architects, won the American Prize for Architecture in 2022: the project was (and still is) an absolute marvel.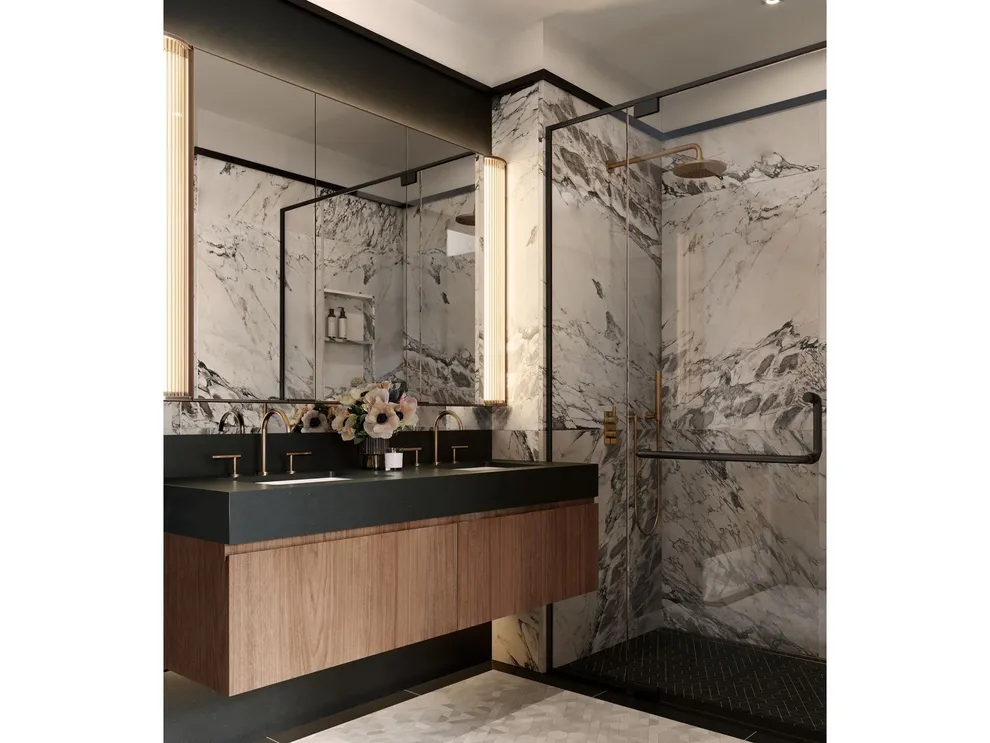 9 Dekalb houses 150 condo residences above the 53rd floor and 425 apartment rentals below. It also contains the Dime Savings Bank of New York, a landmark structure founded in 1859 and celebrated for its exquisite Beaux-Arts architecture. Amenities include a "Sky Lounge" on the 66th floor, an outdoor pool deck, a library, a movie theater, and several fitness studios.
Upcoming in 2023 and Beyond
It's time to cast our gaze on the future, as 2023 and beyond will bring with it an array of significant construction projects that are set to take off in New York City.
Take a look at some of the buildings expected for development, completion, or occupancy in 2023 and beyond:
Flushing Commons Phase II, 136-35 39th Avenue, Flushing, Queens
Mandarin Oriental Residences Fifth Avenue, 685 Fifth Avenue, Midtown, Manhattan
The Cortland, 555 West 22nd Street, Chelsea, Manhattan
ONE11 Residences at Thompson Central Park, 111 West 56th Street, Midtown, Manhattan
45-03 23rd Street, Long Island City, Queens
Sutton Tower, 430 East 58th Street, Sutton Place, Manhattan
460 Tenth Avenue, Hudson Yards, Manhattan
300 West 30th Street, Penn District, Manhattan
45 Broad Street, Financial District, Manhattan
The Matteo, 323 East 79th Street, Yorkville, Manhattan
450 Washington Street, Tribeca, Manhattan
Final Thoughts
NYC's ever-changing skyline is a testament to its capabilities, an expression of its boldness and drive. From commercial properties to residential structures, these buildings represent a snapshot of hope, resilience, and progress. The ones on this list are but a few of NYC's most notable buildings completed in 2022, setting the stage for what potentially awaits us in 2023 and beyond.
So look up and listen. NYC's buildings are telling stories. And we can't wait to see what they will say next.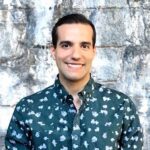 Ivan Suazo is a copywriter and SEO blogger with over ten years of experience in the real estate industry. He's also the founder of a wellness blog, QWERTYdelight.com, and writes sleep stories for the Slumber App.