From Vishal Garg's claim-to-fame Zoom call laying off over 900 employees 2 weeks before Christmas, to making headlines several times for several consecutive rounds of botched layoffs, the CEO has confounded sources other than myself for the better (pun intended) part of a year now. Recently, Garg once again made headlines – and once again, in a negative way.
New Lawsuit
Recently, Better's former Executive Vice President of Sales and Operations, Sarah Pierce, filed a lawsuit claiming Garg misrepresented the company's business metrics in order to secure the SPAC merger enabling them to go public. Pierce also alleges that Garg assured other executives that company sales would increase because "President Biden will die of COVID", which he believed would lower interest rates and save the company. Further, Pierce claims Garg repeated the bizarre prediction "on several occasions over a period of several weeks, to at least 50 other executives and senior employees of the company, and to the board of directors."
The lawsuit goes on to claim that Pierce was forced out of the company as retaliation for her calling Garg out on the financial situation of the business, and raising concerns about misleading investors as to their financial status. And if that wasn't enough, she says Garg then turned around and made her the scapegoat to other executives and the board, blaming the company's deteriorating finances solely on her. There was a lot of tension reported between the two, when Pierce left the company with other executives after the Zoom call debacle.
According to Insider, after Garg's Zoom call and resulting bad P.R., especially when he went on to accuse at least 250 of the employees of "stealing" from the company for not working a full 8 hours. Pierce, the COO at the time, went into damage control mode, she says, with zero cooperation. She confronted Garg and told him she would not enable his false narrative, who then turned his anger on her. Allegedly, the lawyers in the company took Garg's side, attorney Paula Tuffin telling Pierce not to "contradict" the boss (Garg), and attorney Nicholas Calamari taking the initiative to put her on administrative leave.
Furthermore, Pierce claims she was "iced out" incrementally – but progressively – from there, primarily due to her raising red flags about the company's financial situation. Pierce says she explained to the board it was Garg who wasn't forthcoming about the company numbers, not her, additionally telling Tuffin Garg had made multiple misleading statements about the company finances to investors and the board. The response was that they were processing her resignation – one she never submitted. Pierce claims she was then locked out of her company email and accounts, forcing her to leave. This was just the latest of many lawsuits Garg's been involved in, leaving most of us again wondering, when will it all finally end?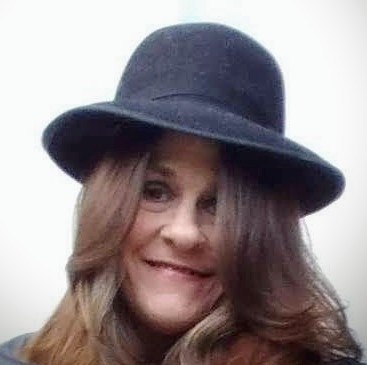 Rochelle Harris is a passionate writer originally from Phoenix, AZ. who credits her success to integrity and determination. She has a great sense of humor, loves music and her family, and writes fiction and poetry in her spare time. She is excited about the New York experience and lifestyle! Follow Rochelle on Twitter at @LinguisticAnRky or get in touch at [email protected]