Spring migration, a climate perfect for bird watching, is on the come up in the NYC area. Bird migration is always happening, but where the gorgeous collection of birds flocks to is dependent on the weather. It may take you by surprise that New York City is actually one of the best places in the world to catch a glimpse of a variety of birds. Due to the climate that spring and fall offer, mixed with the numerous parks offering dense woodlands, and green lawns, New York City is a fantastic area to bird watch. 
New York City is located on what is called the 'Atlantic Flyway' which is a migratory path situated along the East Coast where birds follow during spring and fall migrations. The flyway begins in Greenland and continues down the East Coast down toward the Caribbean and South America. The path that birds follow is filled with resources such as improved ecological conditions, food, and ideal grounds for reproduction. Then, once it gets cold in the big city the birds head down South. 
Humans are not the only species of mammals that can appreciate some glorious tree foliage. Birds are a fan of this occurrence, but for reasons other than aesthetics. Grandiose foliage serves as an accommodation for migrating birds and becomes the bare bones for an attainable dwelling. In Manhattan alone there are roughly 230 bird species present all year round. However, in the spring this number doubles to almost 500 different kinds of birds. 
So, where can you secure your spot in one of the best bird viewing cities in the world? Thankfully, all five boroughs offer fantastic spaces in order to catch a glimpse of these spectacular creatures. This means that no matter where you are located there is most likely a birding site within close proximity waiting for you. 
Bird Watching in Manhattan
Central Park takes precedence over all other bird-watching locations in Manhattan. Not only is it extremely accessible by subway, bus, car, and walking, but it is considered one of the best birding locations in the northern hemisphere. You can visit any bodies of water within Central Park to see birds such as loons, ducks, and sometimes egrets. The North Woods, which is located mid-park between 101st and 110th street, offers 40 acres of ground for birding. 
If you have visited Central Park numerous times and are looking for new birding spots, you can also check out Bryant Park, Riverside Park, and The Battery. 
Bird Watching in The Bronx
The Bronx is surprisingly a remarkable place to go birding. A good portion of the Bronx offers large, open spaces despite the population density. There are a plethora of woodlands, marshes, and bays which are perfect habitats for birds. If you go to the right places you can see birds such as waterfowl, owls, egrets, herons, and songbirds. 
If you are looking to go birding in the Bronx, you should definitely check out Pelham Bay Park, Van Cortlandt Park, and the New York Botanical Garden. There are also a handful of parklands that sit along the western border, the Hudson River, and north to Wave Hill. 
Bird Watching in Brooklyn
Being the second-largest borough, right behind Queens, Brooklyn offers their residents and others who are interested a vast ground for bird watching. Because Brooklyn borders the East River, New York Bay, the Narrows, and Jamaica Bay there are a lot of wetlands which are areas in which birds often flock to. 
There are also grassland habitats that are situated in these parts of Brooklyn such as Coney Island Creek, Marine Park Preserve, Floyd Bennett Field, and Shirley Chisholm State Park. Not only does Brooklyn have wetlands and grassland habitats, but it also has a handful of parks that are suitable for bird watching and lounging. Two birds with one stone if you will. These migrant hotspots include Prospect Park, Brooklyn Botanic Garden, and Green-Wood Cemetery. 
Bird Watching in Queens
Bordering Brooklyn is a borough gem, also known as Queens. Why is it a gem you may ask? Well even if you don't realize it, Queens takes up around 37% of New York's total area. More land? More space to bird-watch. 
The western and northern shorelines of Queens border the East River and Long Island Sound. The southern shore opens up to Jamaica Bay and the Atlantic Ocean. By now you should know that bodies of water = success when it comes to birding. 
Luckily Queens is home to the Jamaica Bay Wildlife Refuge and the Breezy Point District which are two ideal locations to watch birds. Then, you have Forest Park which is a loop of green spaces that span east alongside Queens. The Forest Park loop includes the Kissena Park corridor and ends at Alley Pond Park. 
Bird Watching on Staten Island
Last but not least is Staten Island, which is the last place most people think to go bird watching. However, because it is an island (surrounded by water), the amount of places to go birding is almost endless. 
There are around 2,000 acres of freshwater wetlands, tidal marshlands, and 60 miles of waterfront. This island practically begs for birds to come and migrate. The birding spots on Staten Island are Great Kills Park, Wolfe's Pond Park, Mount Loretto Nature Preserve, Conference House Park, Clove Lakes Park, and Fresh Kills Park. 
Staten Island is a ton of fun and can be easily accessible by ferry. If you are interested in a little something different, birding on the island is highly recommended. On your ferry ride over be sure to keep an eye out because there are tons of birds on view from the boat!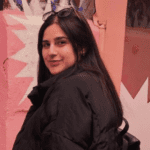 Carly is a freelance writer with interest in topics pertaining to lifestyle blogging, social justice, and anything to do with film/media. She graduated from the University of Wisconsin - Madison with a degree in English & Literary studies in hopes to write for a large music publication. When she is not writing, you can find her watching movies, cooking her famous Carbonara, and enjoying time outdoors.