What do the Rats Mean in NYC?
You may have seen him on street corners and standing fierce guard over picket lines all over the city: a towering, snarling inflatable rat with ruby-red eyes, mangy whiskers, and a scab-encrusted pink belly. This monstrous rodent is known as Scabby the Rat, and his fearsome visage is beloved by union workers not only in New York, but across the country. Over the last thirty years, Scabby has done much to earn their adoration—and to help bring attention to these workers' demands. 
Where did Scabby the Rat come from?
Scabby first hit the picket lines in 1990 at a protest organized by District Council 1 of the International Union of Bricklayers and Allied Craftworkers in Chicago. The original rat was designed by Peggy and Mike O'Connor, co-owners of Big Sky Balloons and Searchlights, Inc. Today, Big Sky's website proudly offers "Union Rats" that range in height from 6 to 25 feet, and they have even expanded their offerings to include inflatable "Fat Cats" and "Greedy Pigs." Scabby's debut stirred up quite a sensation, and orders for more rats quickly began to pile up in Big Sky's mailbox. Scabby inflatables remain a bestseller and can now be found at union protests across the nation, especially in New York.
What Does the Rat Symbolize in a Strike?
Scabby has proven a valuable ally and tool for unions primarily because, as you can imagine, a gigantic inflatable rat tends to attract a lot of attention. By drawing in curious passersby, Scabby helps to share the union's message with a broader audience. Scabby is also intended to deter outside laborers—or "scabs," if you will—from crossing picket lines. After all, very few people are proud to see themselves compared to a rat. Most importantly, Scabby's presence outside a business offers a clear signal to shoppers that the establishment is employing unfair labor practices. Scabby has become such a famous personality around the city that he even has his own Twitter account. 
Is Scabby the Rat Illegal?
Perhaps because of his effectiveness as a symbol of defiance, Scabby remains quite unpopular with the business owners he has been deployed against. In one instance recounted by Chicago union leader Acy Wartsbaugh, his union's inflatable rat was even run over and repeatedly stabbed. Over the decades since his conception, Scabby has also faced a number of more formal tussles in the courtroom: his name has appeared in dozens of National Labor Relations Board decisions over the legality of including inflatables as part of union protests. Trump-appointed general counsel to the NLRB Peter Robb was Scabby's most recent challenger, arguing that picketers who made use of Scabby inflatables were in violation of the National Labor Relations Act in spite of precedents set by previous NLRB cases that had declared this to be a protected form of protest. Sure enough, the NLRB once again came down on the side of Scabby and union workers in a 3-1 vote last summer.
Defanging Scabby could have opened the door to further legal challenges that may have further undermined strikers' ability to protest, so the NLRB's decision represents a victory for both free speech and the right of workers to make their grievances known. New Yorkers can rest easy knowing that they will continue to see Scabby's familiar snarl all across the city in the years to come.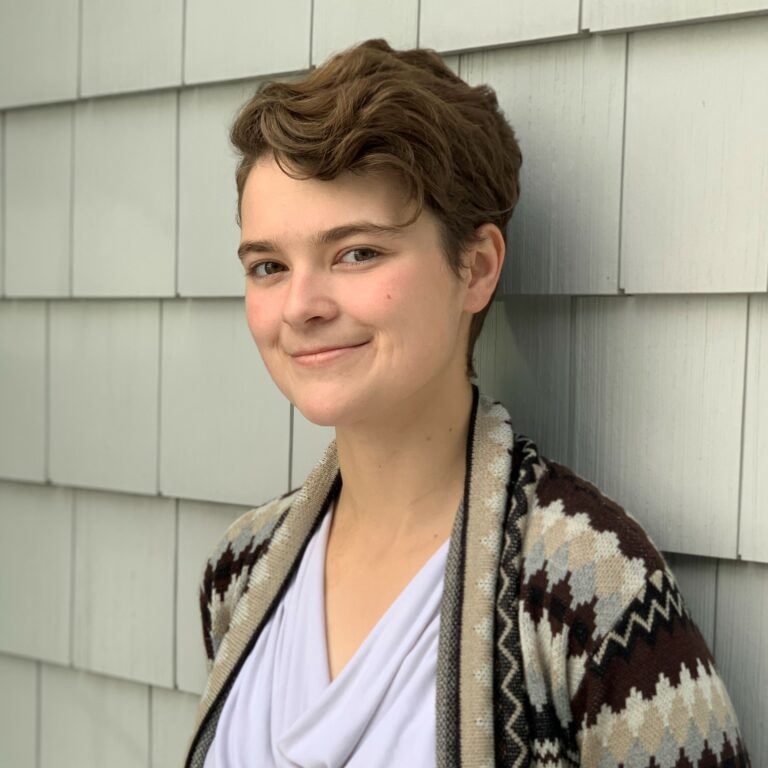 Sophie McIntosh is a Brooklyn-based writer and dramaturg hailing from Sun Prairie, Wisconsin. Her plays have been produced by Imaginarium Theatre Company, Platform Production Company, and in the Boston Theater Marathon. Check out more of her work at sophiemcintoshwrites.com!