With the holidays looming, the CEO Vishal Garg of the newer company Better (Mortgage) has made headlines with the leak of a Zoom call video where he lays off at least 900 employees. The video went viral on TikTok after one of the laid-off employees posted it, and the company only responded with a correction in the number Garg quoted as being 15% of employees to just 9%, but of course, only top executives know for sure. What we do know is that approximately 900 employees were on that fateful call. And although Garg seems almost contrite in the video, a definite note of disingenuity also shines through. His speech is really quite succinct but did at least offer a month of severance pay and some minor benefits to the rather significant portion of laid-off workers. However it didn't end there, unfortunately for them.
Garg later shamed the laid-off employees on the professional website Blind in anonymous posts which he later confirmed to Fortune were made by him. In them, he said at least 250 of the employees were only working an average of 2 hours and clocking 8, "stealing from you and stealing from our customers who pay the bills", among other things. But the only thing that comes anywhere close to that in the Zoom call was when Garg mentioned low productivity issues, but in a way that made it sound like the changing market was really to blame. He wished the ousted employees better luck in their next endeavor and thanked them for everything they'd done for Better.
Another SoftBank-Backed Company
The entire incident has cast a negative light on the relatively new company, which according to their own website was founded in 2014, began operations in 2016. The online mortgage company became popular during the pandemic when many people flocked from urban to suburban. Ironically, it's one of the companies backed by SoftBank, leader of the world's largest tech-focused fund. (You all remember them, right?) SoftBank is a Japanese conglomerate owned and run by one of the richest men in the world: Masayoshi Son. He is known for his unusual brand of investing large sums into startups on "hunches", or gut feelings about them, but also for his excellent leadership qualities. But recently, Son has seen several big losses, such as most recently "WeWork". Though many funded companies go without making headlines, recently SoftBank's investments have been chalking up the losses.
More on CEO Vishal Garg
According to the Fortune article, Garg claims the massive layoff is due to data they began compiling about four weeks prior. Apparently, Better had slowed the hiring pace and begun looking at the employees they currently had. They began checking things like missed calls, the number of inbound and outbound calls answered and made, plus other production data, as well as infractions of employees like being late for client meetings. Upon reviewing the data, Garg said they were alarmed and forced to take swift action.
But Garg has a reputation of having quite the temper, and having unrealistically high expectations of employees, and punishing them for the tiniest infraction. An email was confiscated where he calls employees "too slow" and "dumb as dolphins, who get eaten by sharks." Furthermore stating that the employees were "embarrassing him". For his employees, it's apparently a venerable walk-on-eggshells contest for those unlucky enough to be physically around him. Why does it seem like most of these big companies with lots of startup capital (especially the ones funded by SoftBank) have CEOs that are so impersonal and out of touch with the average person? Is it because of the money – corrupting them and making them into tyrants, or is it something else? I expect to see SoftBank or another one of their acquisitions in headlines to come. Suffice it to say, for now, Better certainly could have handled the situation – well, better.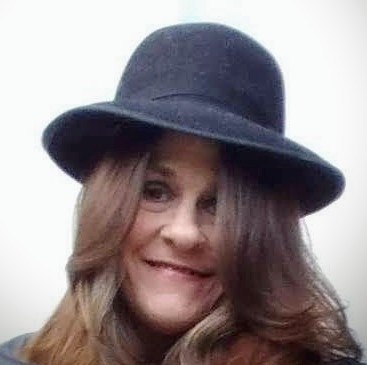 Rochelle Harris is a passionate writer originally from Phoenix, AZ. who credits her success to integrity and determination. She has a great sense of humor, loves music and her family, and writes fiction and poetry in her spare time. She is excited about the New York experience and lifestyle! Follow Rochelle on Twitter at @LinguisticAnRky or get in touch at [email protected]