Can two live better than one? In a city like New York the answer is yes- very much so. Studies find that single people living in New York City spend more money and earn less than their coupled counterparts, a trend echoed throughout most of the United States. Considering more people are single now than ever before, it's surprising the American economy caters so deliberately toward the coupled. But as you can see, the numbers speak for themselves.  
Most and Least Affordable Cities to Live In
The 2022 Singles Index, recently published by RentHop, examines the rising costs of renting a studio apartment compared with local incomes to help determine if living alone is affordable in major cities throughout the United States.
"Many young professionals are now faced with high rent prices as a single income earner," quotes the study "But are certain cities more affordable than others for singles?"
Indeed they are. The least affordable places to live single include the obvious suspects; New York placed an easy first with a median studio cost of $3,016 and rent eating a hefty 43% of local income. "After placing second last year, NYC experienced a meteoric rise in rent prices in 2022," detailed the RentHop study "which led to it overtaking Miami for our top spot." The median rent increased over 23% last year.
The second most expensive city to dwell single is Miami. The median rent for a studio is $2,070, costing 37% of annual income. Following Miami in the index are New Orleans, Raleigh and finally Boston.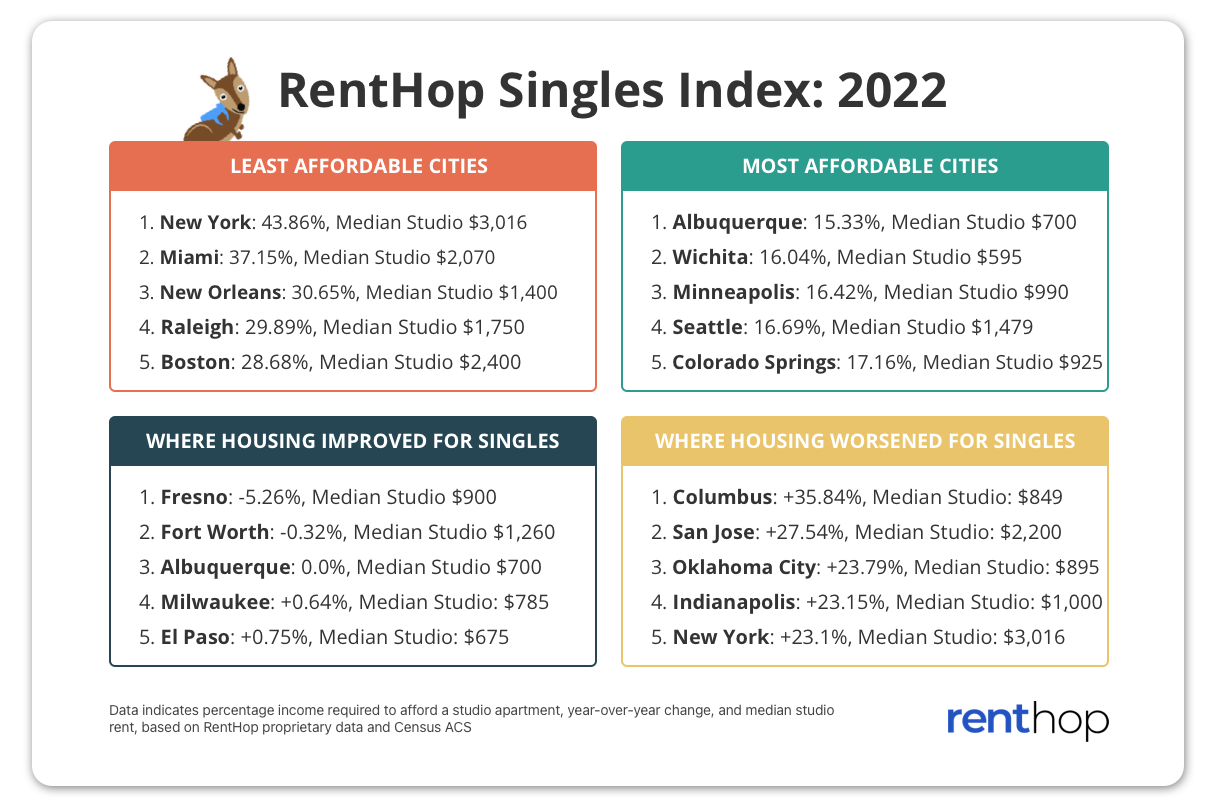 For contrast, America's most affordable city for singles is the one and only Albuquerque, New Mexico. With a low median studio rent of $700 a month, residents only spend 15% of their income on rent. Second place is Wichita, Kansas where studios run $595 per month, amounting to only 16% of income. Last but not least are Minneapolis, Seattle, and Colorado Springs.
Cities that became more affordable according to income are Fresno, Fort Worth, Albuquerque, Milwaukee, and El Paso. Cities that became less affordable are Columbus, San Jose, Oklahoma City, Indianapolis, and New York. There were many surprises on the list, including the 35% year-over-year rent increase for Columbus, Ohio. And it was no surprise that New York was most expensive.
"When I moved to New York from Seattle in 2018 I experienced sticker shock at the extreme cost of rent," says Dave B, a software engineer in East Brooklyn, "I sublet a small room in a two-bedroom Williamsburg walkup for $1100 a month, which at the time was the most I'd ever paid for rent. Since then, I've lived in two other apartments, and rents have continued to rise. This past year my rent rose 16%."
In another report by Business Insider, a number of cities were shown to have nearly identical costs for one and two-bedroom apartments. Apartment hunting in Cleveland, New York, and Detroit, you'll find there is less than a $100 difference between the cost of a one-bedroom and a two-bedroom apartment. All these metrics illuminate just how difficult the rental market has become for one of the largest demographics in America. But people like Dave are finding ways to make it work.
"Has this stressed me out per se? No, but I'm lucky to have a good paying job, live a minimalist lifestyle, and choose to live with roommates which reduces the cost burden imposed by the high rents," explains Dave B, "While financially I could live alone in Brooklyn, this would dramatically impact my ability to enjoy the city and save for the future. This is common amongst single people in New York. Living alone in a 1 bedroom or studio apartment is expensive, and there is a noticeable lack of such units as you get further from the city anyway, so you choose to live with roommates to cut costs."  
The Singles Tax
Why is it so hard to live affordably while single? In America, we suffer the singles tax. Singles are economically penalized in a country that financially incentivizes marriage and family. Tax codes favor marriage, and so do many employers.
Examples of the singles tax can be found in more than just rent prices. Even hotels and cruise lines charge a "single supplement" when only one person will be using their services.
Younger generations are taking longer to get married and have kids, if they choose to do either at all. US census data showed 35% of adults between ages 25 and 50 are unmarried. In 1970 this figure measured a mere 9%. Millennials are not interested in marrying right away as earlier generations had, and many prioritize education, career and travel before marriage.
Research by Pew found that married adults have higher average earnings than single adults, making them financially better off. This is known as a "wage premium." Employment demographics also change according to marital status. These numbers are especially noticeable amongst men.
For instance, 91% of partnered men are employed versus 73% of unpartnered men. Unpartnered men earn a median income of $35,600 in 2019, compared to earnings of $57,000 for the partnered. For contrast, partnered women earn a median of $40,000 compared to unpartnered women with median earnings of  $32,000.
Last but not least, taxes also reflect these trends. Couples with one partner earning the majority of dual-income can benefit from a "marriage bonus" that allows the higher earner's bracket to be dropped in joint filing. Partners who file together, in general, pay less in taxes per capita. Healthcare, social security, and retirement echo these sentiments; spouses can receive up to 50% of their partner's Social Security benefits. IRA and Roth IRA income limits are also higher for married couples, allowing them to put more money away in savings.
Save $30k by Splitting Rent As a Couple
Couples who live together save the most money. The average 1-bedroom apartment in New York costs a staggering $3,900, up 14.5% from 2021. This is a rude awakening after pandemic pricing when many renters were able to upgrade their leases and capitalize on high vacancy rent deals. Over the past year, a major reversal played out as rents not only climbed back but shot well past pre-pandemic numbers. As low and affordable pre-pandemic leases begin to expire, they are being replaced with more expensive alternatives.
For a single person to pay $3,900 a month is a lot- couples who live together can drastically expand their options in real estate and can afford nicer apartments.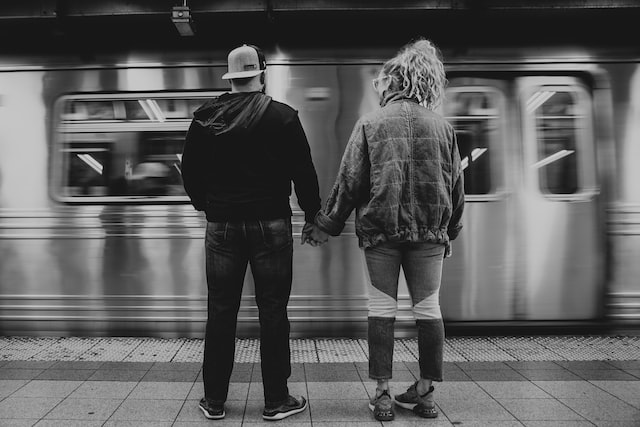 A 2022 study by StreetEasy found that a typical New York City couple saves nearly $30k by cohabitating with one another. Using calculations based on Q4 2021 rent metrics- couples living in Manhattan save on average $19,500 per person per year. The savings are similar but slightly less in other boroughs where rent is already typically cheaper. Savings equated to around $11,700 in Queens and $13,200 in Brooklyn. 
Moving in together is an easy way to save without sacrificing space, size, location, or amenities. It's also nicer to live with one person than a slew of roommates.
The savings that can be gotten from splitting rent quickly pile into enough to cover student loans or even the down payment on a house. Looking at these figures, a couple could save nearly enough for the down payment of a home in less than ten years.
Being a Single Woman is the Most Expensive
Single people not only pay more in expenses, but also are paid less. But going even further, single women pay the absolute most. 
Studies find that American women have less money saved for retirement and spend about $15,000 more on healthcare during retirement than men do on average. Women also live longer, an upside that plays out as a financial downside. Living longer requires more retirement savings and money to get by.
Even if today's women aren't ready to marry in their 20s, that doesn't mean they want to stay living at home with their parents. Most women, about 65%, would rather not wait until marriage to purchase a home. Unfortunately for many women, this becomes increasingly unaffordable between the market, wages, and a 40-year high inflation rate. The economy of today is a hard landscape for this bracket.
Money Can't Buy Happiness
Of course, as we all know: money can't buy happiness. Many people prefer being single, even if it is more costly, and ultimately whatever leads to happiness and sustainability is the most important decision. While it's easy to yearn for a partner, New York City provides many avenues for singles to flourish through a large population, plentiful transportation, and a never-ending calendar of events to attend.
"Studies show that a woman who lives alone is more likely to have an active social life and maintain family bonds," says Kate Bolick in her book Spinster: Making a Life of One's Own, "not because she has extra time on her hands, but because these are the bonds that sustain her."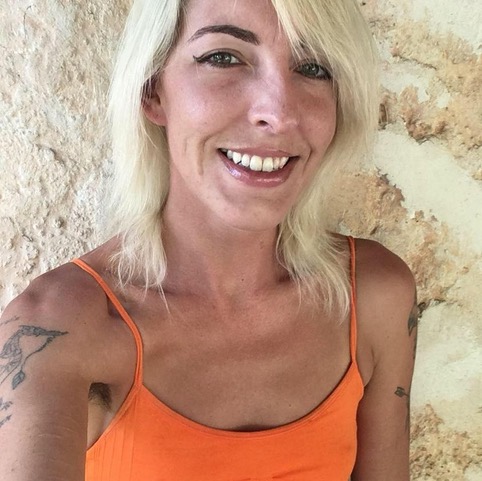 Lindsey Rae is a freelance writer, videographer, and medium format photographer with a background in economics, documentary filmmaking, and human rights. In past lives she covered the arts scene in Seattle and LA before morphing into a finance journalist, reporting from the NYSE for German news media. When not writing about culture & lifestyle she can be found studying herbalism and traditional healing techniques. She enjoys running, yoga, and world travel. You can find her at www.linerae.com or IG @hunteressthompson